'DeathSpank' is ornery fun
by
Brian Bowers
July 30, 2010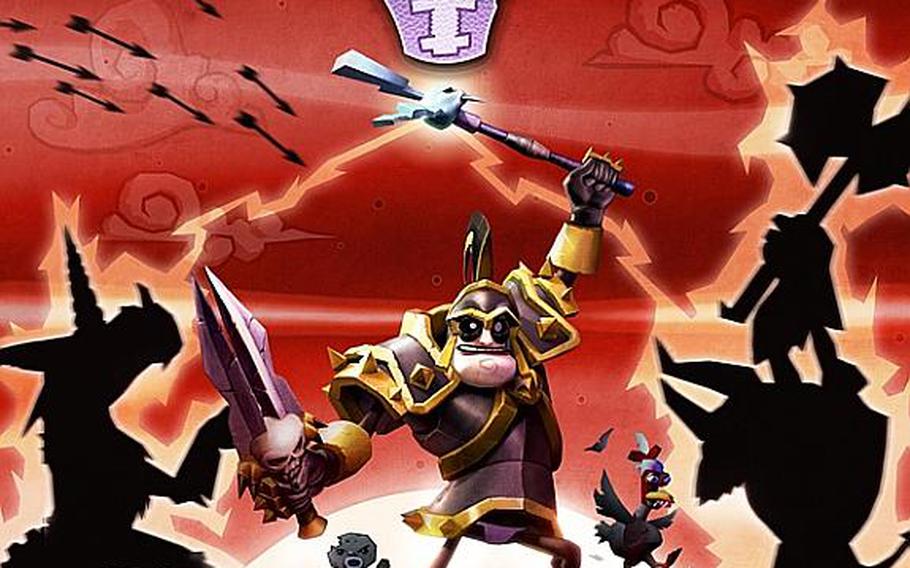 "DeathSpank" is the first game where I've actually had to beat the crap out of an opponent.
It's part of a quest to deliver ingredients for a special fertilizer for a farmer's prize cherries. It's also a glimpse of the twisted humor available in the downloadable game developed by Hothead Games for Electronic Arts under the direction of Ron Gilbert, the devious mind behind "The Secret of Monkey Island."
The T-rated "DeathSpank" is available for $15 on Xbox Live and PlayStation Network.
You can play alone as the title character — a purple-thonged "vanquisher of evil" — or join with a friend, who can play as the less-interesting wizard Sparkles. Your goal is to find "the Artifact" so you can bring justice to the world. Along the way, you'll battle vicious chickens, stop a local tyrant, save orphans and knock the crap out of demons.
The game offers all of the important staples of a role-playing game — quests, level progression, character interactions and lots of loot. However, the game's primary selling point has to be its humor, which often pokes fun at fantasy and video game conventions.
Game play is very solid, with well-composed levels and efficient controls.
The graphics have a cartoony feel but definitely aren't cut-rate.
"DeathSpank" is nowhere near as deep as fully realized RPGs, such as "Dragon Age: Origins" or "Mass Effect," but it does offer a tremendous amount of wit and fun.
Platforms: Xbox 360 (tested), PlayStation 3
Online: www.deathspank.com