'Dawn of Discovery': Build an empire with your Wii
---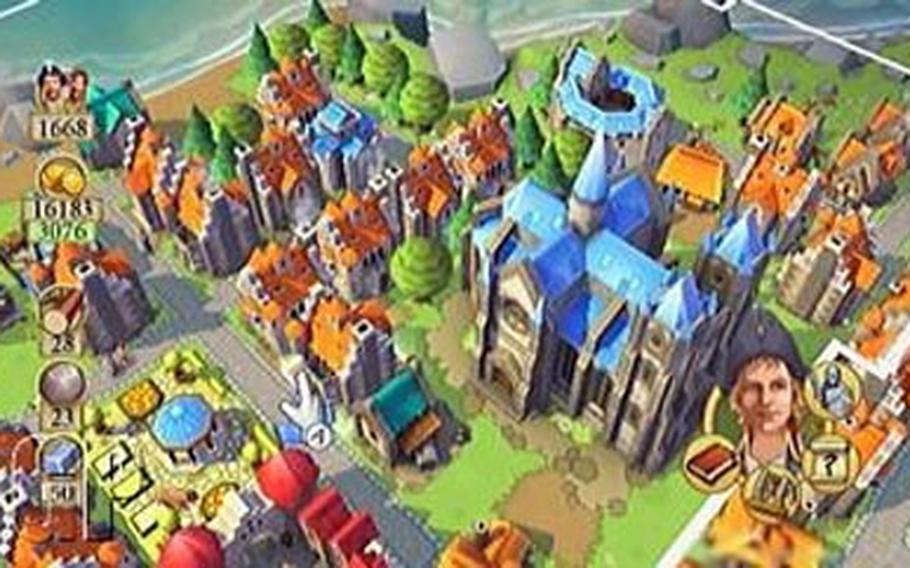 When Columbus Day rolls around, you might want to celebrate the era of exploration by firing up the Wii and popping in "Dawn of Discovery."
The E10-rated civilization-building game from Ubisoft is set in a medieval world whose inhabitants are exploring new frontiers on an island archipelago.
It offers an excellent introduction to "Sim City"-style gaming for Wii players. You need to establish a settlement on an island, building houses, farms, quarries, roads and public buildings. As you build, you offer more services and opportunities to your citizen, enabling them to rise to new levels of civilization.
You'll quickly discover that your island doesn't have all of the resources necessary to meet your society's needs, so you'll need to build a ship and explore the surrounding islands. Some have gold or iron. Others have fertile fields that will allow you to grow the exotic spices high-level citizens crave.
During your exploration, you'll encounter specialists who can help your civilization develop or enemies who can spoil your plans. You can also invade enemy islands. In those cases, combat is handled by the artificial intelligence. The player with the most powerful force on the field wins. This is definitely more "Sim City" than "Age of Empires."
Although these folks can cause headaches, your main problem will be keeping your budget balanced. The king back in the homeland is pretty generous but, if you're constantly running out of money, he'll pull the plug and you'll lose. Although you can sell the goods you produce, the only way to ensure survival is to keep building houses to attract new citizens and tax them. A thriving civilization needs a lot of citizens, which is another reason to keep exploring new islands.
Those who've played city-building games on the computer will find the Wii remote an excellent replacement for the mouse. And those who've never played a sim before should find the controls easy to learn and use.
The graphics are stylized and simple but suit the game very well.
The game offers a story mode, in which you need to build a civilization and send tribute back to your homeland. There are also several types of solo and multiplayer games.
While I generally favor sims that involve a more militant style of conquest, I found "Dawn of Discovery" a fun and rewarding addition to the Wii library.
Platforms: Wii (tested), PC
On the Web:www.dawnofdiscoverygame.com
---
---
---
---