'Darksiders': Action title offers little innovation but delivers plenty of fun
by
Warren Peace
January 17, 2010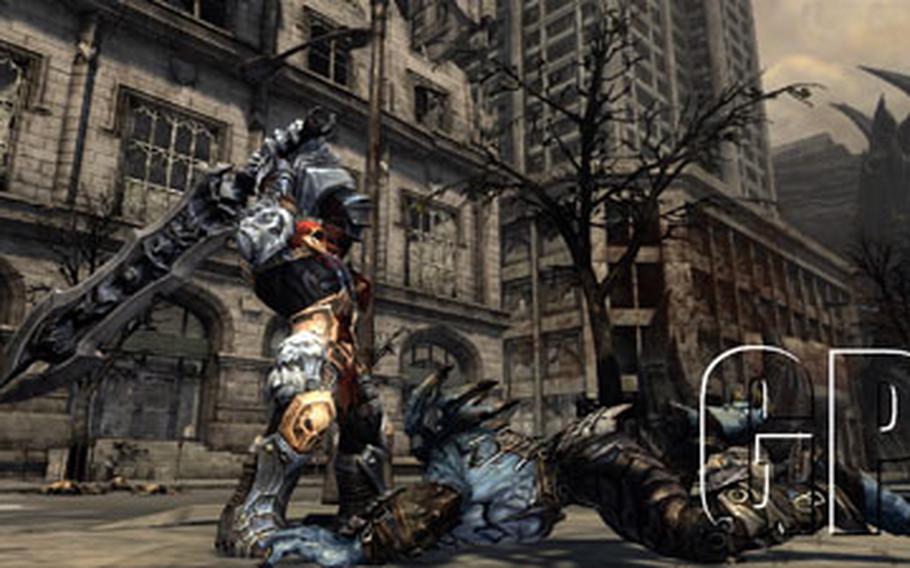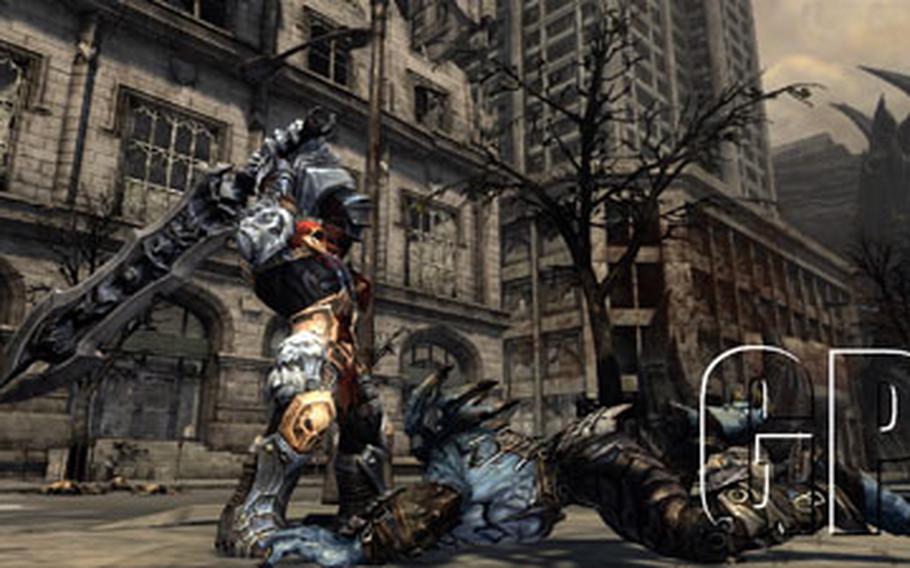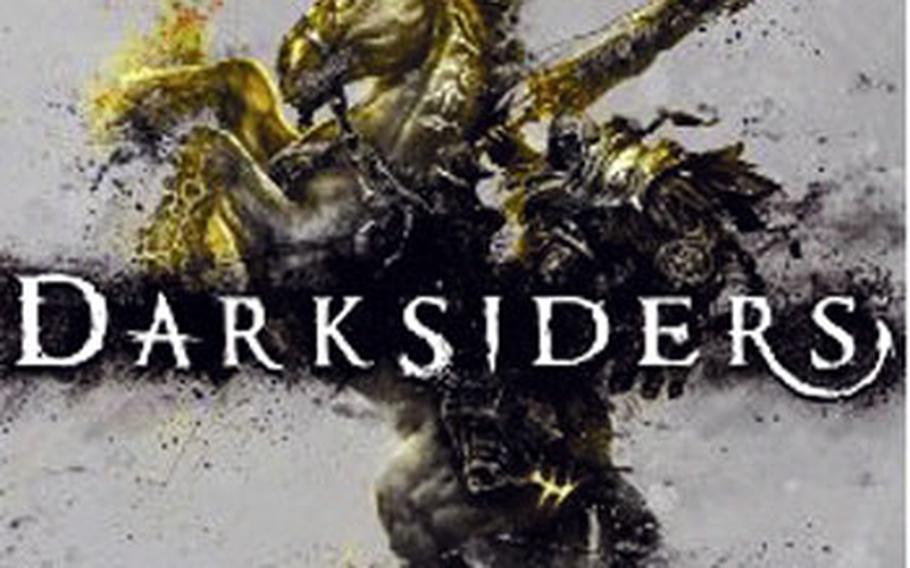 "Darksiders" won't win any awards for innovation, story line or anything else for that matter — except for the first good video game of 2010. Maybe.
It is hard to compare it to another game because it steals elements from so many others that it struggles to have an identity of its own. When I was playing it, I found myself reminiscing about some of my favorite games and forgetting about the one in front of me.
It does, however, successfully put these elements into a package that will leave any action-adventure game fan satisfied, at least until "God of War III" comes out.
You play as War, one of the Four Horsemen of the Apocalypse, sent to earth to stop the Armageddon that someone tricked you into starting 100 years ago. As all the angels seem to be weaving an ever-complicated web of lies, you are left with no one to trust but a few demons from hell.
The confusing story, which can take more than 20 hours, seems to be created just to give players a reason to proceed with the epic quest.
Set in modern times, it mixes fantasy with reality in the likes of deserts, big cities and ancient cathedrals. Walking through the cities, I found a juvenile sense of satisfaction by throwing police cars into hordes of oncoming ghouls.
Actual game play is rather fun. It has solid controls when they are responsive. But, at times they can be overly complex. Once I got through the learning curve, dispatching a wide variety of enemies with any of my weapons or magic became extremely satisfying and familiar. For instance, I felt like I was in an apocalyptic western as I rode my horse through the desert blasting angels on horseback with my six-gun.
Accompanying the combat, there are many puzzles throughout the game, and they are just complex enough to leave you feeling like you accomplished something.
The game's weak story line, and complex and sometimes unresponsive controls, can be overlooked as the developers at Vigil Games put so many good elements from other games into such a solid package, and added a few of their own.
Did I mention there are zombies in this game? If you do some backtracking, you may even run across a brainless, top-hat-wearing zombie who speaks the queen's English. You can't kill him, but he'll give some money for a good fight. How do you kill the undead when they are already missing their brain anyway?
Platforms: Xbox 360, PlayStation 3 (tested)
On the Web:www.darksiders.com