Castle ruins offer a fun day out, but watch for sudden long drops
---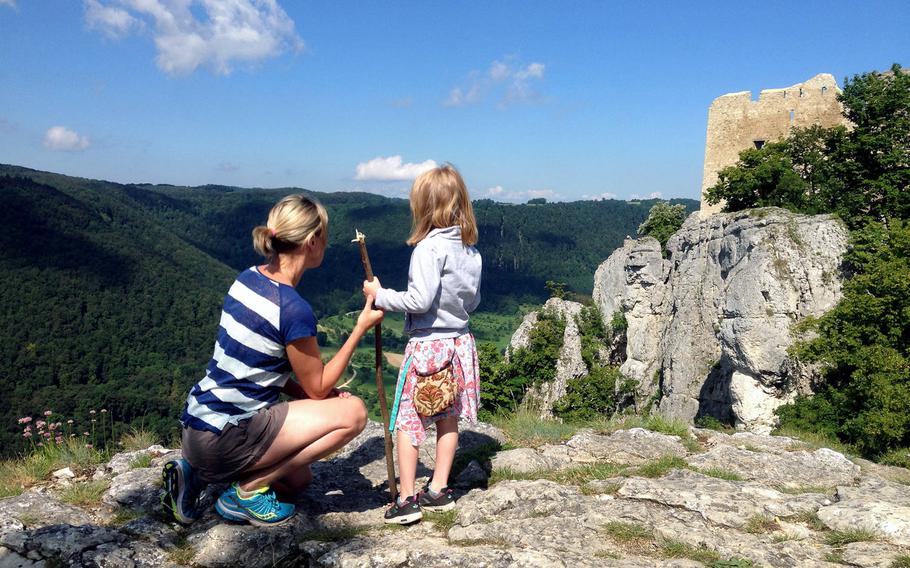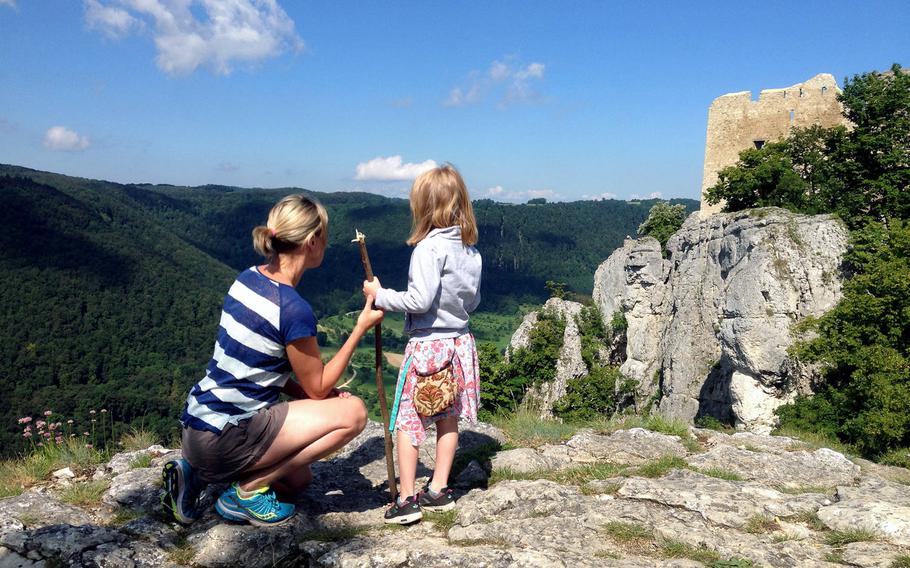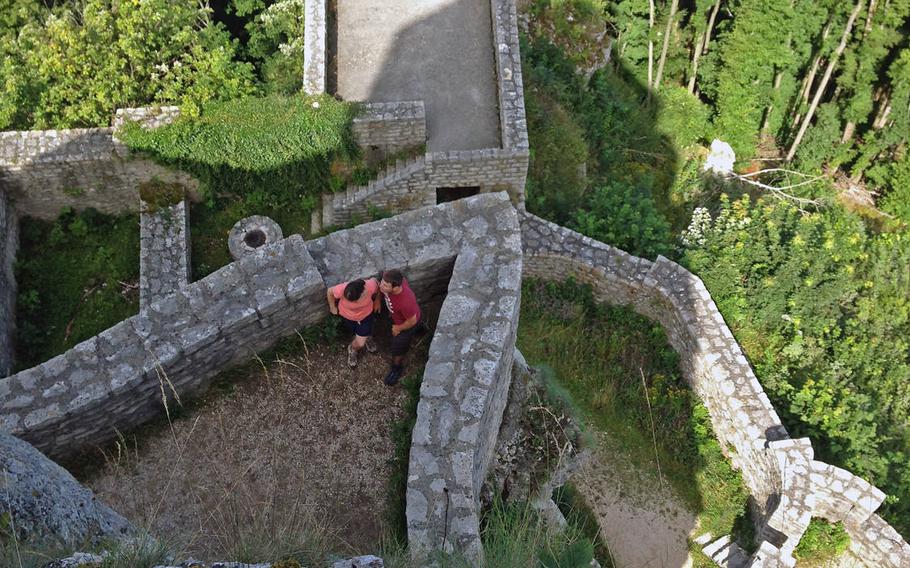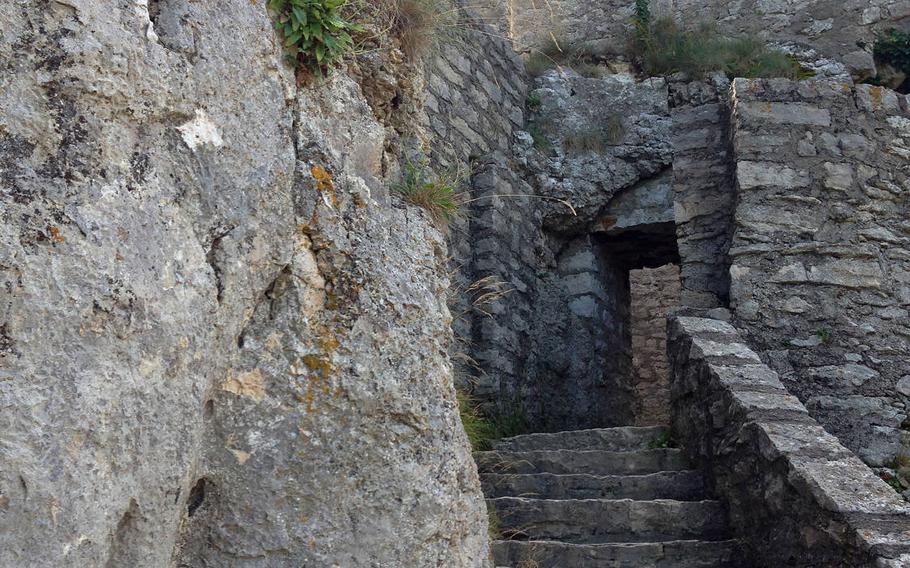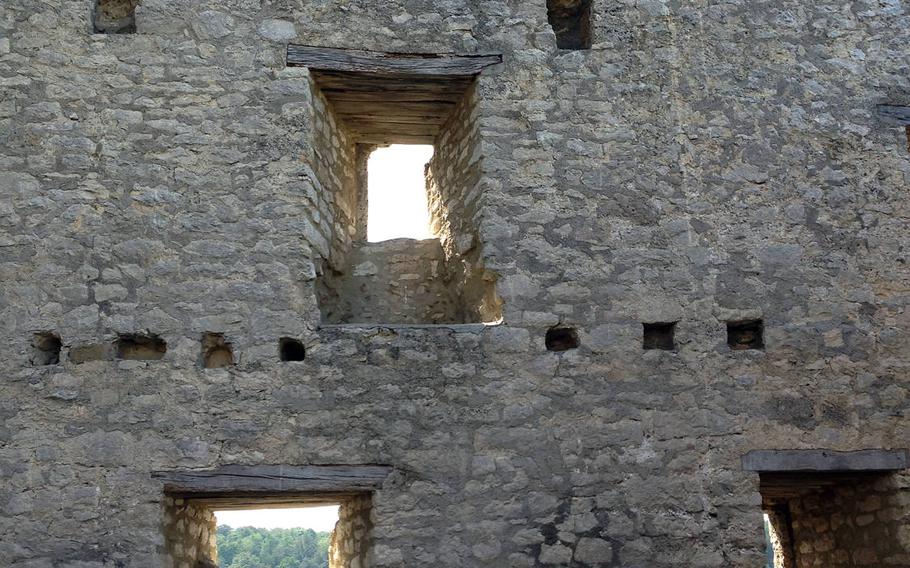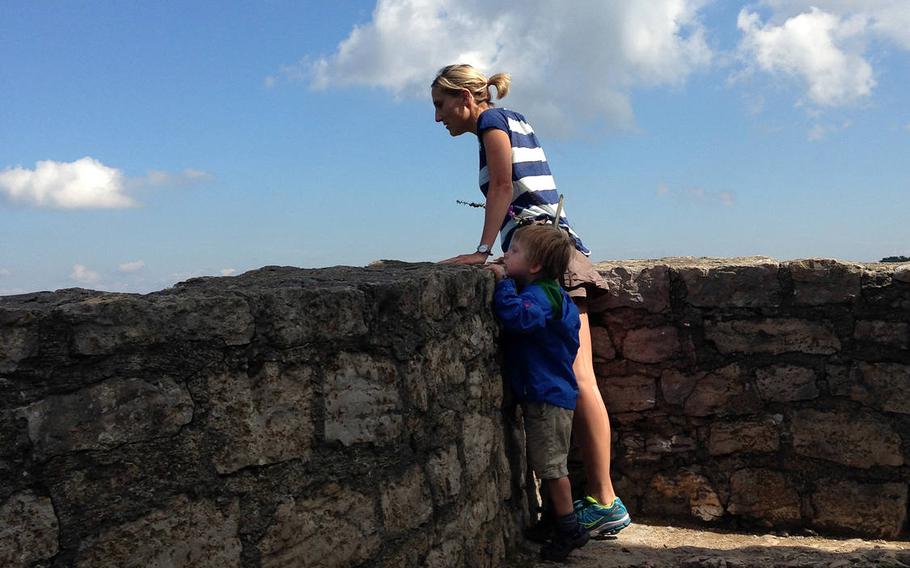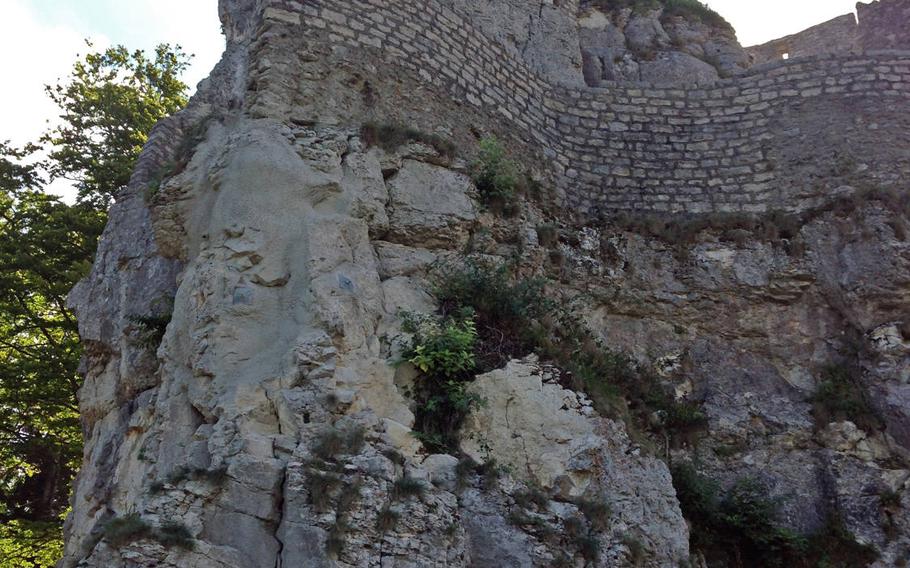 For the helicopter parent, a visit to the castle ruins at Reussenstein could cause palpitations.
About 40 miles south of Stuttgart near the town of Neidlingen, Germany, the remnants of the 700-year-old castle are perched on a cliff in the Swabish Alb. It's rustic, remote and requires caution, especially if you're hiking with a rambunctious 3-year-old who knows only go, go, go.
Our walk to the old ruins, from a parking lot about 500 meters away, was a peaceful stroll along a country trail, with blooming wildflowers and open pasture. As we approached the site, we veered left to what appeared to be a lookout point. My young son, picking up speed, moved for a closer look.
Being helicopterish by nature, I sensed trouble. I was right. No sign of warning. No guardrail. Just a straight drop, hundreds of feet. Swooping up my son, I told my wife, "This is totally insane."
But we pressed on. As we walked around the outside of the ruins, there was another little path, to have another look at another lookout. It was a narrow walkway, and the rail was a single bar.
Again, no warning signs. No "Watch your step" advisories. This is Germany, where they assume people have common sense.
Common sense told me to turn back. My wife and daughter pressed on as I hollered words of caution from the distance. My wife scowled: "You're making a scene."
We pressed on, finally into the small castle. There I found some relief and managed to take in the view, which was a sweeping panorama of the Neidlinger valley. While the castle was rugged, it was properly railed.
According to historical accounts, the castle dates to 1270. For hundreds of years, it changed hands among elite families before falling into ruin.
What remains can be walked through in no time. But there are interesting little twists and turns that are especially fun for young kids. Around the ruins are walking trails through a forest and a picnic ground.
This isn't like one of Germany's many well-preserved castles, so ubiquitous they dot the landscape in the country's more hilly areas. Many of the old ruins serve as big attractions for hordes of visitors and tourists. Not Reussenstein, which is more of a hidden gem. It's definitely a ruin, but that makes it a bit more romantic.
There are no entrance fees here. No staff — or emergency responders — to help in a pinch. Just a bunch of piled-up stones sitting in the woods.
Castle ruins of Reussenstein DIRECTIONS
Location: Niedlingen, Germany, 73272.
Directions: From Stuttgart, take the A8 south for about 25 miles. Take exit 58 toward Weilheim Teck. Pick up Zeller Strasse and follow signs for Ruine Reussenstein. There are many turns, so using a GPS is recommended.
TIMES
Open-air park, open all hours.
COSTS
Free
FOOD
There is a picnic ground; consider packing a lunch.
INFORMATION
Email: info@reussenstein.de
---
---
---
---