'Call of Duty: Modern Warfare 3': Familiar but fun
by
Brian Bowers
November 17, 2011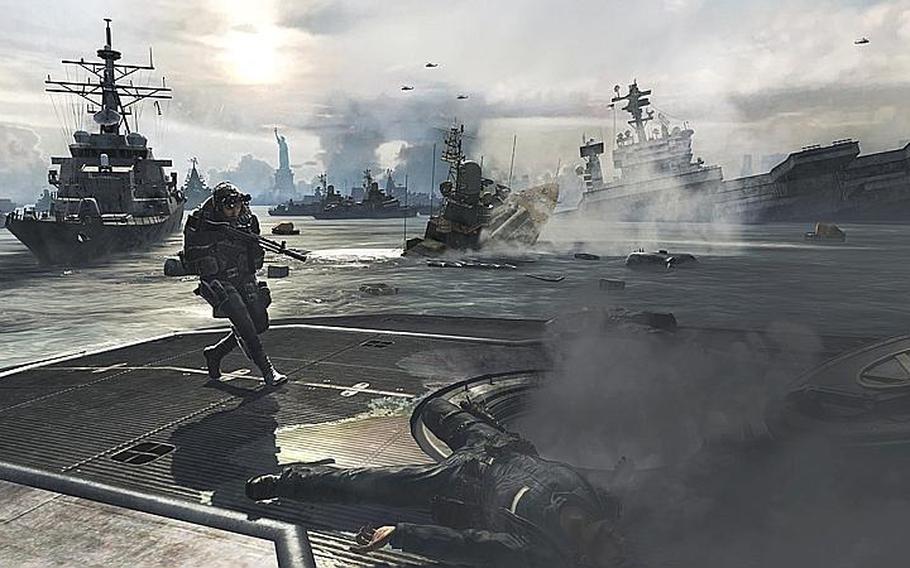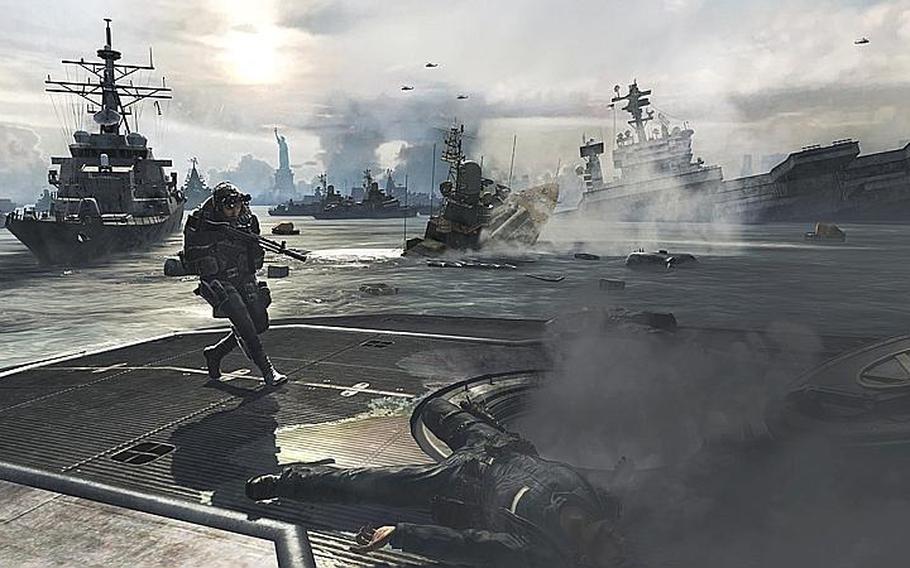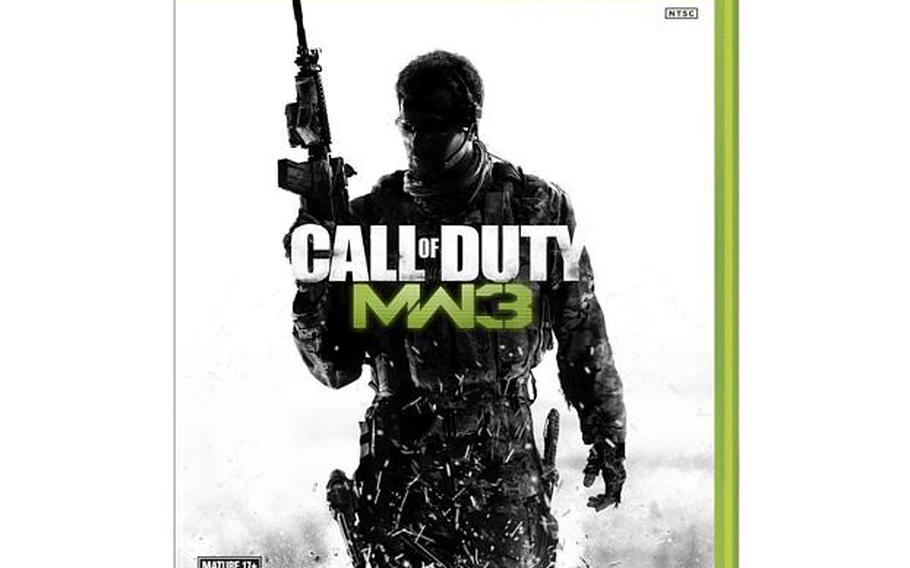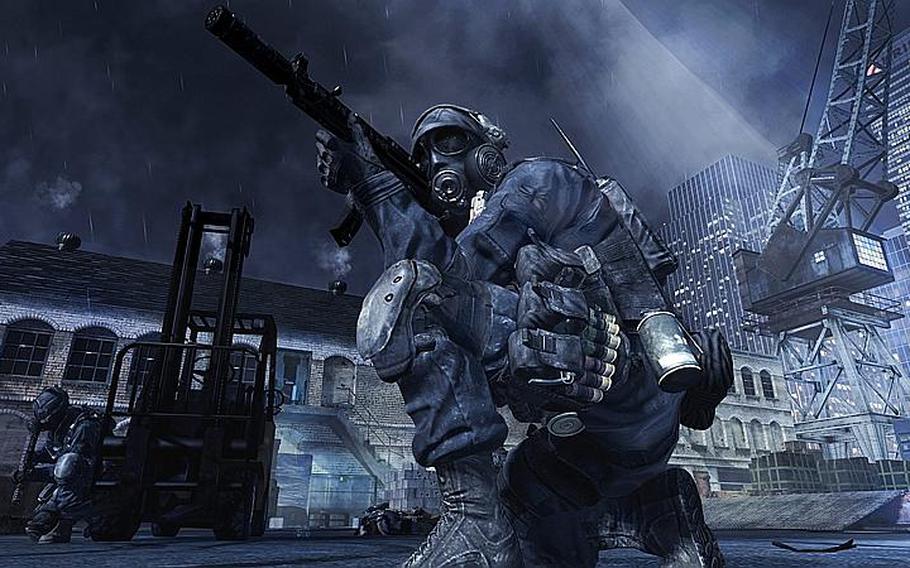 Gamers have been asking whether Activision's "Call of Duty: Modern Warfare 3" is better than its predecessor or basically the same.
The answer is: Yes.
Developers at Infinity Ward and Sledgehammer Games have tweaked many aspects of the single-player campaign and multiplayer modes to improve the experience. However, they have also left so much the same that some gamers are complaining that "MW3" actually feels more like an expansion than a standalone game.
The M-rated shooter's story line picks up where "MW2" left off, with Russian troops on American soil and a megalomaniac threatening to cause more trouble. As the story progresses, you'll play as an American special ops soldier, a renegade Russian, a renegade Brit and several others as the fighting bounces from New York, to London, to Paris, to Africa to several locations in Germany.
The story line isn't quite as preposterous as that of "MW2" — though it does stretch the bounds of believability at points. And it's not nearly as offensive. This time around, you don't gun down civilians at an airport or fight against American troops in Afghanistan.
But while the overarching story isn't stellar, the individual missions are. Sure, you've seen the sniping mission, rescue mission, AC-130 gunship mission and subway mission before — in "Call of Duty" and many other games. However, developers blended the action, pacing and settings perfectly to build intensity and deliver a great payoff in almost every instance. And some of the animation sequences are truly spectacular.
But little of this matters to the huge percentage of "Call of Duty" fans who skip the campaign and go right to online play.
Developers have added new game modes, such as Kill Confirmed, which encourages teamwork by forcing players to collect the dog tags of fallen foes in order to collect points. And they have revised the weapons proficiency system and the rewards for kill streaks. These can change game play quite a bit. However, judging from the first few days of online play, most gamers still gravitate toward the time-honored Team Death Match mode, where game play has changed very little. That means that if you're infuriated by quick-scoping, camping, run-by slashers and allies who hang you out to dry, don't look for things to improve. If you're just looking for a wild adrenaline rush, jump right in.
Despite my complaints about the story line and online play, I enjoyed the game. Why? The Spec Ops and survival modes.
Spec Ops, which returns from "MW2," allows two players to replay portions of various missions from the campaign in cooperative play. The missions take on even more life when fighting side by side with a friend playing split screen or online.
With the survival mode, Infinity Ward finally fills an enormous hole in its repertoire. All of the top shooters — "Gears of War," "Halo" and even the "Call of Duty" games developed by Treyarch — have been offering survival modes for years. In fact, Treyarch's "Nazi Zombie" modes — in which you must survive wave after wave of undead attackers — are the gold standard of the survival genre.
Despite its late arrival, Infinity Ward's offering is absolutely wonderful. The waves of foes become increasingly interesting as well as challenging. The maps are very well designed, allowing almost every sort of gamer — hunter, camper, wild maniac — to enjoy his style of play. As you progress, you unlock access to new weapons, defenses and special attacks. My only gripe is the inability to play with four players on one map.
The game is superb from a technical standpoint. The controls are finely tuned . The graphics are some of the best available anywhere. And I don't think I ever experienced a glitch.
But while everything looks good, many will notice a few lapses in developers' attention to detail. For example, those who recently attended the game's midnight launch at the PowerZone at Ramstein Air Base, Germany, might be amused to see their base slightly misidentified and hear it mispronounced.
The game is rated M for violence and some blood.
Bottom line: A "MW3" offers some refinements that make the game even more intense than previous editions of the franchise. However, the survival and Spec Ops modes make it a winner.
Platforms: Xbox 360, PlayStation 3, PC
Online: www.callofduty.com