Book aids servicemembers seeking civilian jobs
---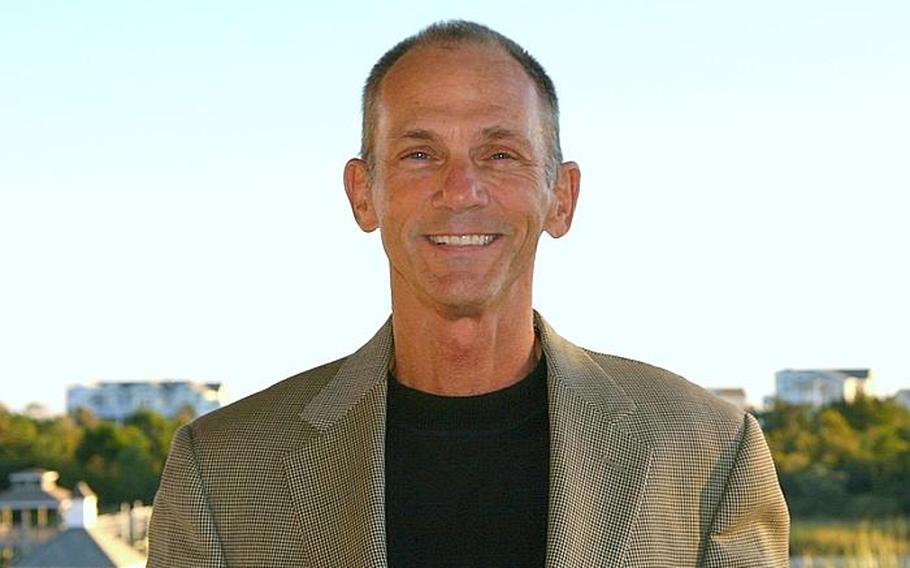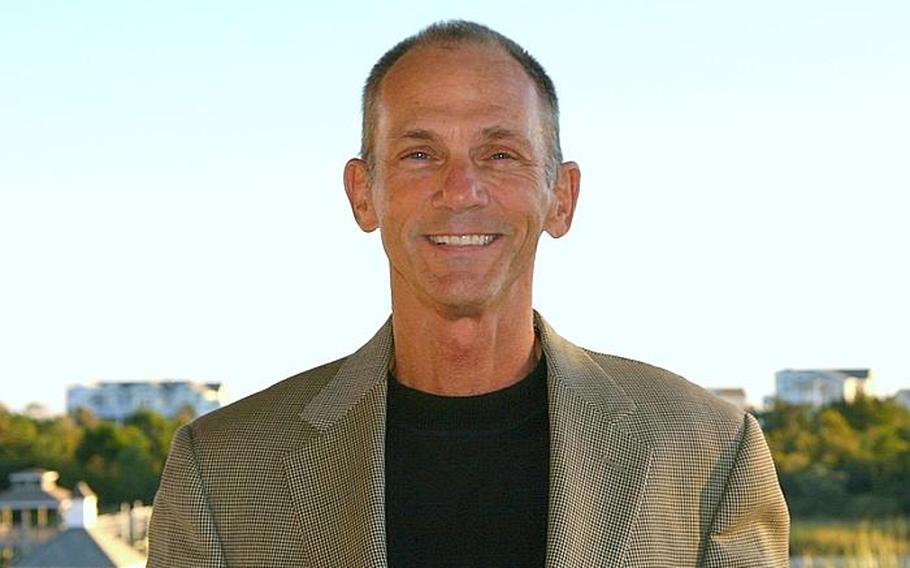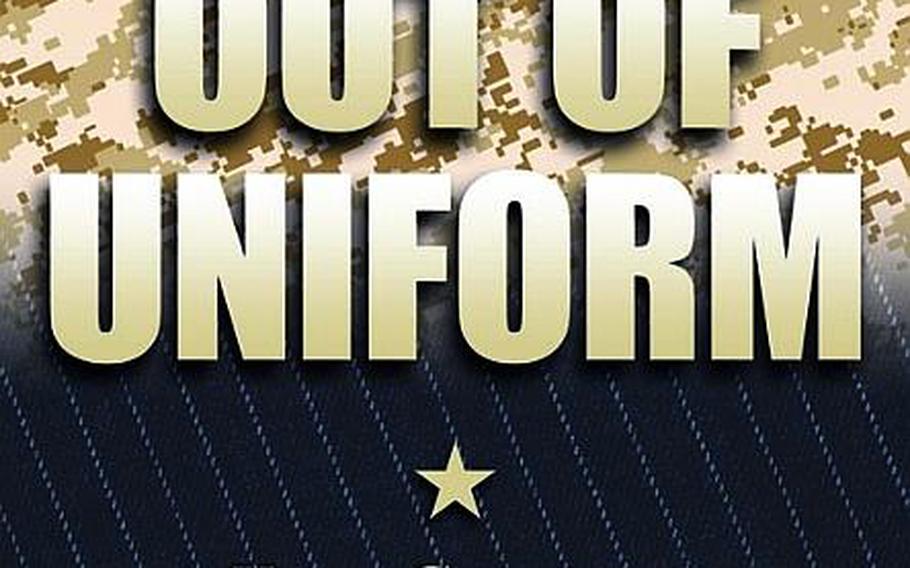 Career consultant Tom Wolfe, a former Navy officer, has written a book that should be of interest to many servicemembers, either soon or eventually: "Out of Uniform: Your Guide to a Successful Military-to-Civilian Career Transition" (Potomac Books, $24.95). Wolfe has specialized in assisting clients with military-to-civilian transition for 30 years.
Freelance writer Joan Leotta recently sat down with Wolfe to talk about his motivation for writing the book, and his best advice for those about to seek employment in the civilian sector.
Leotta: Why did you decide to write this book?
Wolfe: The current difficulties in the entire job market made me aware of how important it is to have assistance when looking for employment. In my years as a Naval officer and in my civilian job as partner, recruiter and career coach at Career Development Corporation, I have collected a lot of information and experience that can help others. I have always used writing to help reach my audience. So, when I retired from my job and had the time to write a book, this seemed the best way to share my accumulated knowledge with the largest number of people.
What is the book based on?
The book is based on years of columns, my work with individuals transitioning to civilian jobs, my own experience and the advice of many. I chose to put the information out there with lots of examples to show my readers that the advice given in the book, when applied, does succeed. I have worked with men and women from every branch of the service — Army, Navy, Marines, Air Force and Coast Guard — and reservists from all branches. All of the examples in the book are real. They come from my own experience, those of friends and those of the people I counseled. Of course, no real names are shared except my own.
Why do you see the need to share this information with a large number of people at this time?
It's always good to have extra help in any new situation. And job seeking in the civilian environment will be new to those who have been working in the military. Especially in such a tough economy, those who are coming out of military service need to have information on how the civilian job market works and how to turn their military experience into solid civilian job market assets.
One of the principal things the book tries to do is to help job seekers understand the need to be flexible (especially in this tough market), and to understand how the flexibility they learned in a military career will be valuable to them in a civilian career. In addition, I explain why positive work attitudes and a good work ethic are important assets in a job search and show how to present those traits to a potential employer.
What are the main differences between civilian and military job markets?
In the military, a person is trained in a position and sent to do it. Period. In the civilian job market, someone looking for a position needs to evaluate skills, find an open position that lines up with those skills, and then show the target company with a résumé, then in an interview and finally on the job, how he or she will perform the job in an excellent manner and add value to the company.
Often, a job seeker will bump up against companies with little experience in dealing with the military. "Out of Uniform" shows job seekers how to inform companies about the merits of hiring military veterans while at the same time presenting oneself as the best candidate for a specific opening.
What are the basic steps in the process of obtaining a job in the civilian market?
The book's outline presents each step of the transition process in the order that a job seeker would follow. The first two sections deal with mental preparation, including thinking about the kind of work the job seeker wants to do and all aspects of that choice. This includes the possibility of the need to relocate as well as assessing the possible need for more education in order to attain the target position.
Next, the book explains the vocabulary and structure of the civilian job market and what it means to prepare for the transition. The book then offers advice on how to make the actual "mechanical" preparations of a job search. Some of the topics addressed are: writing a résumé, developing reference lists, crafting cover letters, building a network of contacts and when and how to use "headhunters". This also includes instruction on using questions and researching companies to find the best fit.
Interviews are the material of the next two sections. The book describes various interview situations and gives very specific advice on what to expect in the interview, how to act in several types of situations (positive interviews, negative interviews, interviews over lunch and more), and even what to wear. And of course I deal with the after-interview process as well, including how to craft a thank-you note to the interviewer and why that is a very smart step to take. There is also a section on what to do to possibly recover momentum with a company if the interview is not successful.
The last section is the one most readers will hope to use right away: how to handle an offer and make the decision on which job to choose. All along the way, I stress the importance of a positive attitude.
How far in advance of a release date should a person begin the job search process?
Although some might begin to immediately think about what to do when their period of service has ended, there is little point in actually "pushing the start button" on transition until the one-year point. At that time, the job hunter should evaluate all skills to determine how they might qualify him or her for target jobs in the civilian market. Use spare time while in the military to complete any needed education. Begin to establish a network.
At the six-month window, begin sending out résumés and attending job fairs and conferences. This should allow plenty of time to research job opportunities and companies and to be prepared to go forward with interviews.
Is there any advice that is particularly important to remember during the job search?
• Keep a positive attitude. No matter how bad the job situation looks, there is something good there for you. A positive attitude seeps into the entire job-hunting process. Employers can sense that attitude in letters, even in the construction of a résumé. And it will certainly be evident in the interview process. Confidence sells.
• Self-evaluate at the beginning of the process and all along the way. It is important to have a goal, discover the skills needed to get that job and acquire them. Once the job-hunting process begins, continually review whether that first target job is still number one. Don't be afraid to look at other jobs that will eventually lead to the dream job — or even to change the dream job.
When looking at job advertisements, do not be put off by titles. Find out what is behind them. The job might require skills that you have. In some companies, an analyst might mean someone who looks at numbers. In another, that same or a similar title might refer to someone who has strong logical skills but who does not need higher-level mathematics. The same goes for your own job title. When preparing a résumé and interview responses, be sure to eliminate or translate titles, military acronyms and jargon that have little or no meaning in the civilian world. Some of these include titles like "Forward observer", "Fire Control Officer" and "CMS Custodian."
• Establish a network. As I explain in the book, even a distant relationship can turn into a contact. Do not be afraid to ask someone to pass a résumé along. Ask Aunt Mary or Uncle Harry to pass along your résumé to their colleagues, co-workers and friends. Consider everyone you know and mine them for information and contacts. If no one you know has contacts, you can create your own. When writing to companies for more details on the duties of a particular position, be sure to thank the person who replies. Even if that position falls through, that individual person might know someone who is more interested in your résumé. Do not be shy about getting your name out there.
• Don't forget to use the great resources that the Veterans Administration and the Department of Labor provide to all veterans who are separating from the service. A great place to start is www.turbotap.org.
• Keep a positive attitude. Yes, I said that before, but it is very important — a positive attitude powers all of the other steps.
What are your future plans?
I hope to write a book for employers, letting them know the value of hiring veterans and how to create and manage an effective veteran hiring program.
Book review "Out of Uniform: Your Guide to a Successful Military-to-Civilian Career Transition"
(Potomac Books, $24.95, December 2011, 236 pages)
"Out of Uniform" is one of the best career transition books I have read in a long time. The book is clear, concise, comprehensive and practical. The reader learns from Wolfe's expertise and the experience of in-uniform job seekers whom Wolfe counseled over the years. To bolster reader interest and enhance the understanding of the advice offered, each section includes several anecdotes. Many are hilarious! All are based on real-life experiences, including some of the author's.
One of the most important parts of the book is the explanation of how the civilian market differs from the work world of military life. Wolfe carefully explains how to use what was learned in the military world to give yourself an advantage in the civilian job marketplace. Wolfe's advice on planning, attitude and the need to be flexible are not simple admonishments. He offers practical examples of how to accomplish these "intangible" yet very important parts of the job search and shows why they are important. The book also offers step-by-step aid on researching jobs, preparing résumés and handling interviews (everything from how to dress to how to say thank you, and even how to recover when an opportunity might have been blown).
"Out of Uniform" is both practical and inspirational. It is high on hope and positive thinking — indispensable in the ever more difficult economy and job market of today because it is the confident applicant who gets hired. Read this book with a pencil and pad by your side.
Many well-known people, from basketball coaches to military officers and former military officers, have endorsed this book. But the best endorsements are from the hundreds of examples in the book itself — people who have used the techniques in the book (as advised by Wolfe when he was their job search counselor) and who are now employed.
"Out of Uniform" deserves a place on your bookshelf and a star role in your job hunting process.
— Review by Joan Leotta
---
---
---
---