'Blood Stripes': Fallujah seen from the grunt's point of view
---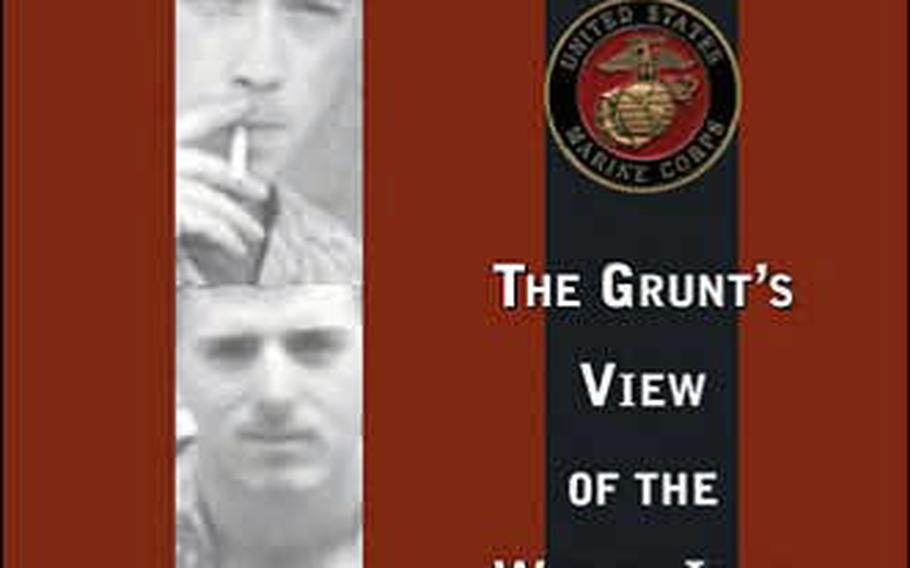 The Marines pride themselves as being no better friend, no worse enemy. David J. Danelo's book "Blood Stripes: The Grunt's View of the War in Iraq" respectfully shows both sides of that picture.
"Blood stripes" is the term for the red stripe that runs down each side of the dress blue pants of non-commissioned and commissioned officers in the Marine Corps, and it is a fitting title for this book.
The text focuses on a handful of Marine NCOs, who wear those "blood stripes" between February and September 2004 when they, their men or the enemy are bloodied in and around Fallujah, and Ramadi, Iraq.
The book is written from an extremely familiar perspective, a result of Marines who have served together in combat — members, as Danelo calls it, the "Spartan way" that is the Marine Corps.
Danelo is a Marine infantry officer who served in Iraq alongside these grunts. The book's familiarity has seemingly brought about an implicit trust between the author and the Marines, as he shows both the positive and not-so-positive.
Its honesty is refreshing. It's hard to imagine a Marine — especially an officer — writing about such things as his fellow Marines sneaking into mosques to post pro-American posters or selling bootleg alcohol.
But, Danelo does, and does it respectfully to those Marines.
"Blood Stripes" fills a spot somewhere between the handful of personal accounts of the Iraq war and the numerous texts describing the big-picture explanations of who and why.
The focus at the small unit level gives readers a familiarity with Marines with nicknames like "Shady," "Link" and "Dirty Steve," and who epitomize the U.S. infantryman in Iraq.
Each Marine is made up of varying degrees of John Wayne and high school goofball prankster, seasoned with a dash of absurdity straight from "Catch 22."
Danelo skillfully balances the personal and professional lives of these Marines in a way that really hasn't been done by any other book about the Iraq war.
He delves deeper into the Marines' personal lives than most post-9/11 war books, which gives the reader a better perspective on the decisions they make and actions they take when they're in combat.
This book therefore does a good job of showing Marines as "real" people, with real strengths and weaknesses. Cpl. Jarod "Shady" Stevens, for example, is one of the more colorful Marines in the book.
Stevens spent much of his time in Iraq bending — or breaking, if you prefer — the regulation prohibiting possession and consumption of alcohol, and is later demoted for it. But despite this "shady" nature, when he's lightly wounded in combat, he's ashamed to accept a Purple Heart.
"The beef stew took more damage than my hand," he complains to his company commander, Capt. Bill Anderson — a pseudonym Danelo created for himself.
"MREs don''t rate medals," Danelo, or "Anderson," replies. He acknowledges that Stevens might be looked upon in an unfavorable manner for accepting the medal for such a minor wound, but says that he still rates the award and will get it.
Danelo's use of this and similar exchanges show both the humor and (in this case relatively minor) horror of war in an open, easy-to-understand manner.
"Blood Stripes" is written like a work of fiction, where character development is as important as the story line, and therefore is a relatively easy read. But since it is nonfiction, when Danelo writes about the death of Cpl. Daniel Amaya, it is not so easy, because the death of an actual person, no matter how well-written, is never easy to read.
In spite of this, or maybe because of it, "Blood Stripes" is a unique book written from a unique perspective that is well worth reading for those who want to understand what life is like for Marines in Iraq.
---
---
---
---