CHRISTMAS MARKETS: ENGLAND
Birmingham: Try a German market in the U.K.
by
David Hodge
November 25, 2010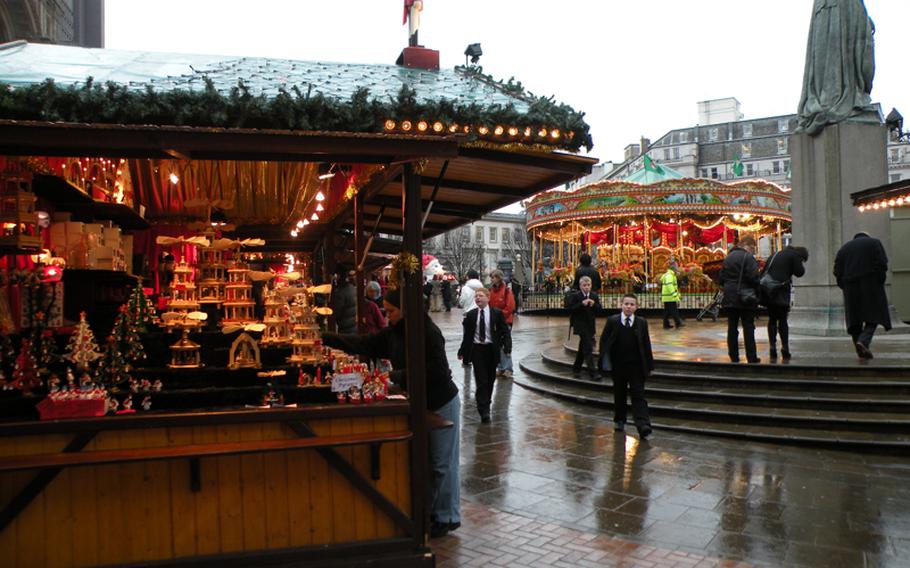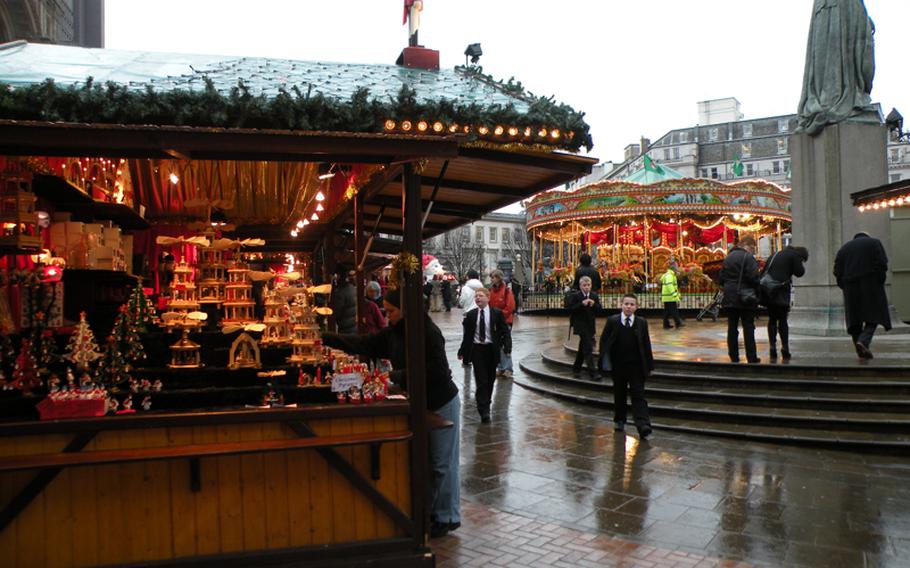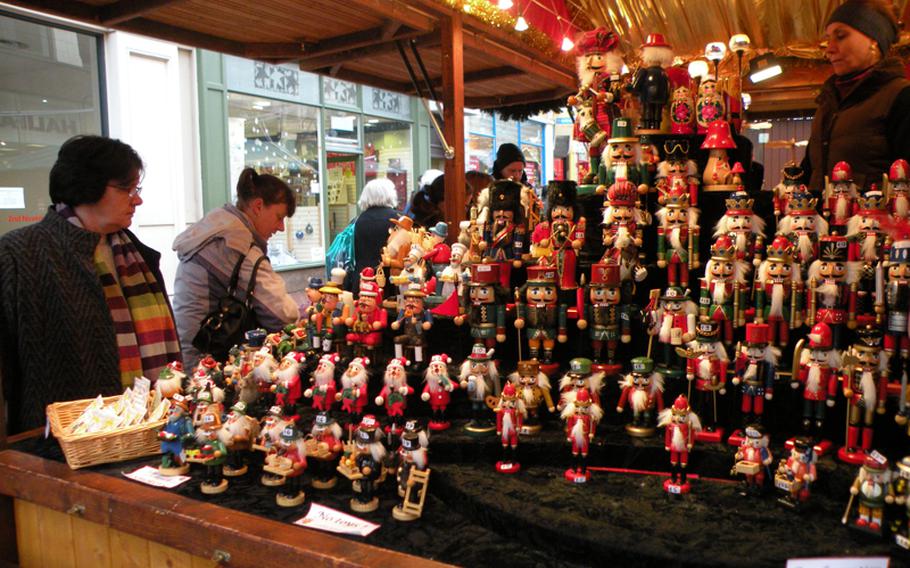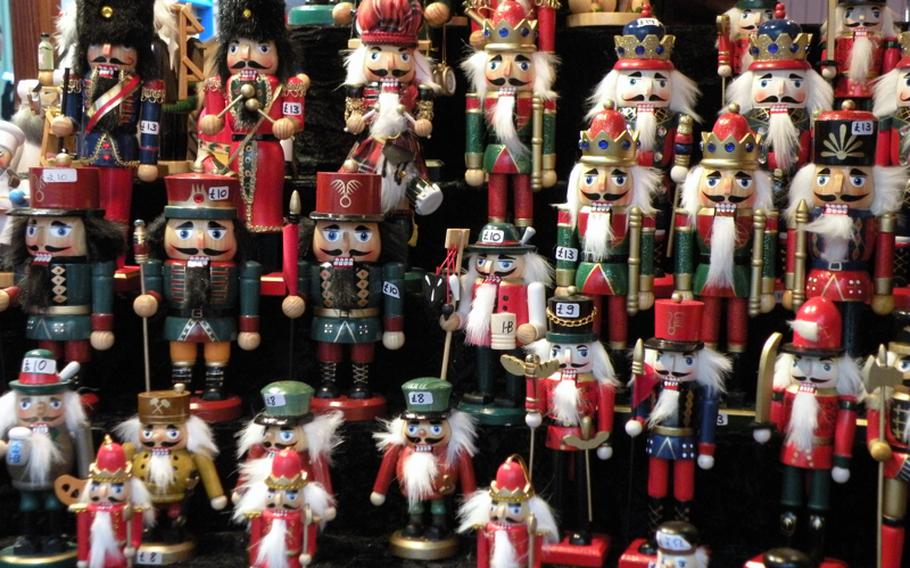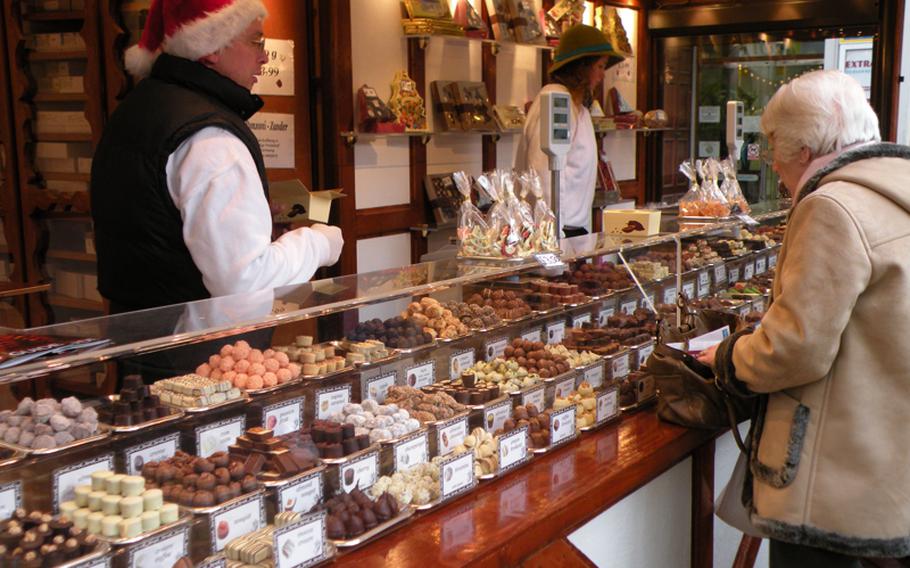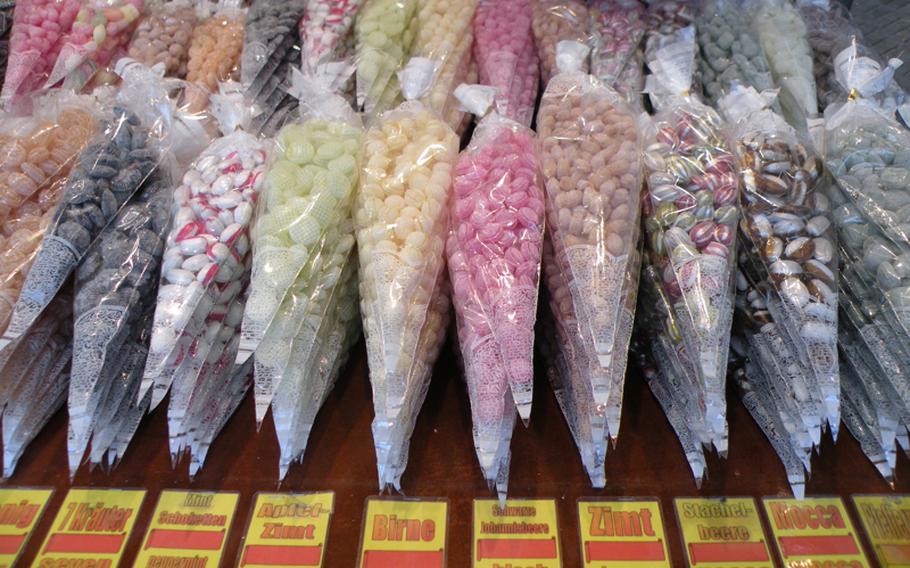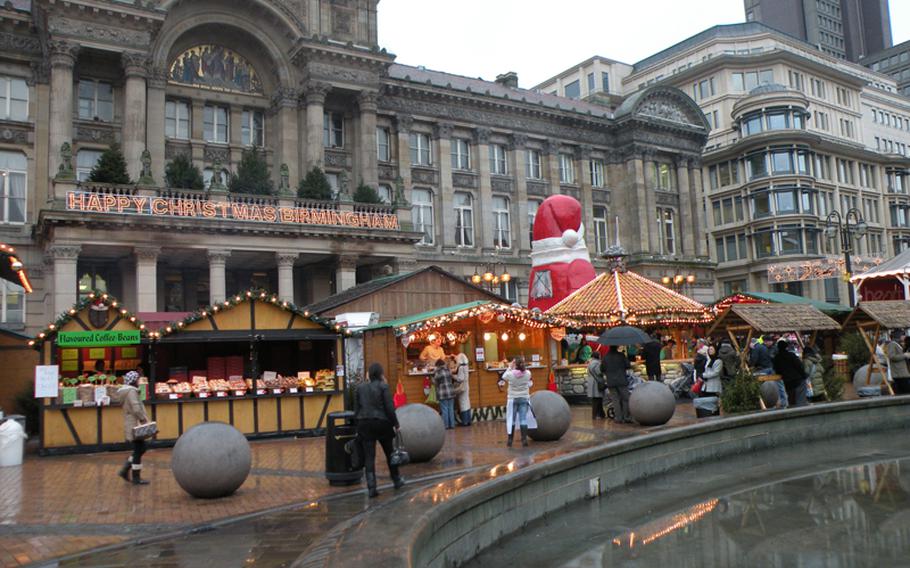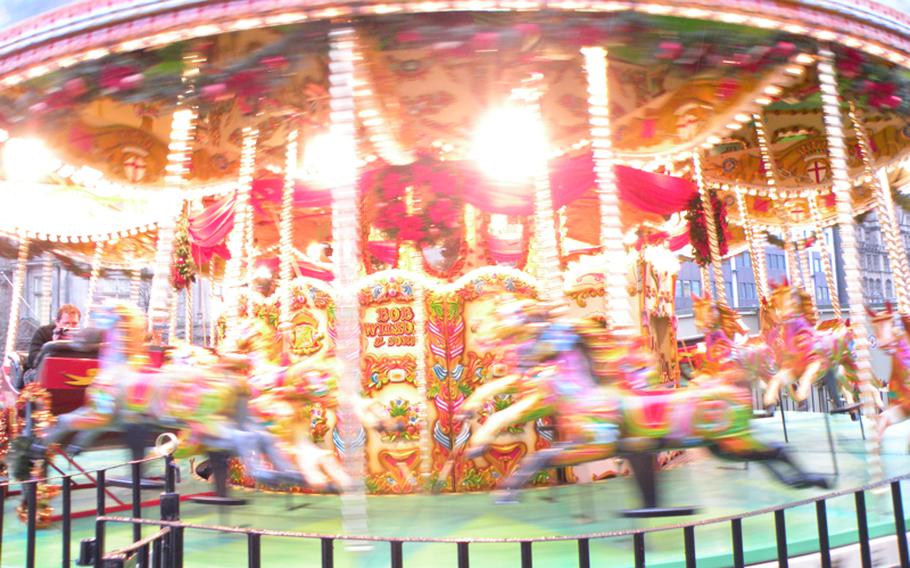 Life is full of choices, and they're not always easy. For example, do you go for a burger with a side order of of fried mushrooms and potatoes, or authentic German bratwurst with mustard and sauerkraut on fresh-baked bread? Or you could do what I did last year at the Frankfurt Christmas Market and Craft Fair in Birmingham, England, and have both with a pint.
While that was a memorable meal, the U.K.'s largest outdoor Christmas market isn't all food and drink. With more than 180 stalls, there is never a shortage of choices of holiday gifts and handmade crafts for any occasion.
Rows of thatched-roof stalls are scattered throughout Birmingham's town center, in such places as Victoria Square, Chamberlain Square and New Street. Open from morning to night daily, the market, which draws more than 2 million visitors annually, offers an array of handmade ceramics, glasswork and jewelry, along with a variety of ornate Yuletide necessities.
The market, now in its 10th year, is modeled after the one in Birmingham's sister city, Frankfurt, Germany, which dates to 1393.
Finding your favorite German goods shouldn't be a problem at the market. Around every corner are colorful marionettes, nativity scenes, nutcrackers and Christmas ornaments. Some are quite elaborate; all are available for purchase.
Food is prepared daily at the many eateries throughout the market. German beer and mulled wine are also widely available. Mulled wine, or Glühwein to the Germans, has added spices and is served hot.
If you tire of the many varieties of sausages, try some hand-carved ham, fresh soup or freshly made doughnuts. When that's finished, taste the fine handmade confections: Thousands of sweets are on hand, including German favorites, such as gingerbread and marzipan. Also, hard candies, such as seven-herb or gooseberry, are also available. Some come in unusual flavors, such as passion fruit or apple pie, but most flavors are instantly recognizable and absolutely delectable.
Musicians perform at lunchtime and in the evenings at a bandstand on Victoria Square, the center of the market, and groups of local carolers and schoolchildren also give performances during the monthlong market. Market-goers shouldn't forget to wander down New Street where more stands and many retail shops offer Christmastime specials.
Other attractions on the edges of the market are the Birmingham Museum and Art Gallery and the Central Library. A little farther away are the National Sea Life Center and the Ikon Gallery, a contemporary art venue.
The Christmas market runs through Dec. 23 and is open 10 a.m. to 9 p.m. daily. Find additional information, including directions to the market and places to park, on the Web at www.birmingham.gov.uk.
---
---
---
---