Best Bets, June 9: Salzburg fair, London gardens and Man Vs. Horse
by
Jayne Traendly
June 8, 2011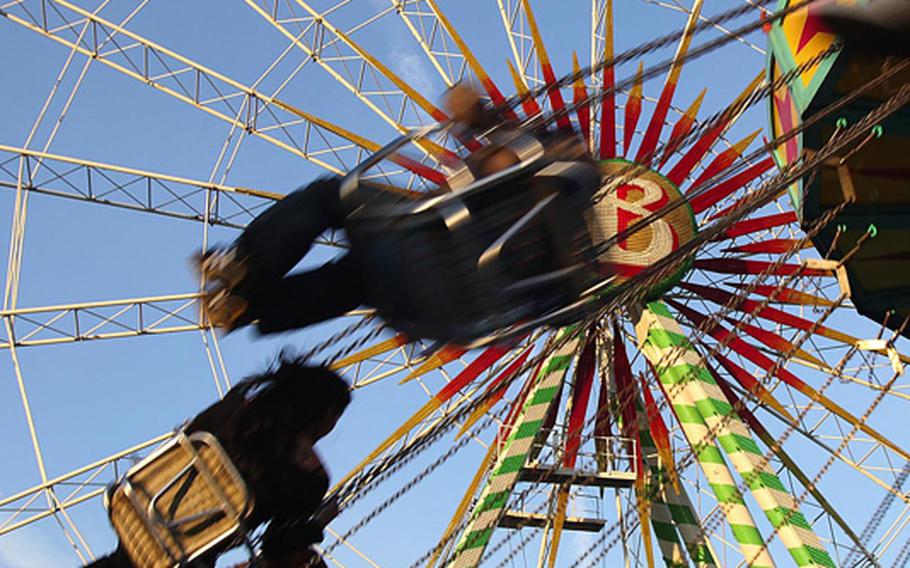 Austria"Tradition Meets Trend" is the theme of this year's Salzburger Dult (fair), which begins Saturday and continues through June 19 on the grounds of the Salzburg Exhibition Centre.
The official website calls the event the biggest public fair in Western Europe, so everyone is bound to find something to enjoy there.
Among the attractions are Saturday's traditional opening procession through the city center, food, specially brewed "Dultbier," entertainment, amusement rides and games. A country music and dancing night June 18 will be held simultaneously with the Line Dance Convention 2011. June 14 is Family Day, with rides at half price.
The fair is open 10 a.m. to midnight daily. Admission is free. Find more details at www.dult.at (in German).
EnglandGet a glimpse into some of London's privately owned garden squares this Saturday and Sunday during the annual London Garden Square Weekend.
This year, 213 squares will participate, 31 of which are new to the lineup. Some sites offer music, art or theater entertainment. Many are within walking distance of one another. Visitors can plan their tours at the official website, www.opensquares.org. If you prefer, you can join a cycling tour that leaves at 10 a.m. both days.
Tickets cost 10 pounds (about $16) for adults; admission is free for children younger than 12. Tickets can be purchased from the Britain and London Visitor Centre and from selected gardens marked on the website list. Tickets are good for entry to all gardens throughout the weekend.
WalesLlanwrtyd Wells is holding one of its quirky summer events Saturday: the annual Man Versus Horse Marathon. Hundreds of runners, competing individually or organized into relay teams, will race riders on horseback on a 22-mile circuit in the Welsh hills to answer the question of who is speedier.
The race begins at 11 a.m. and follows a course that includes a mixture of farm tracks, footpaths, forestry roads, hills and open fields.
Out of 25 races, a horse has lost only twice, if that tells you the odds. But last year, that victory was only by a 10-minute margin. In 2004, Huw Lobb actually won the race, beating the horse by 2 minutes, 17 seconds, and in 2007, Florian Holzinger won by 11:34.
The contest originated over a drunken bet in a pub (where else?). For details on the event, as well as other odd events in Wales, go to www.green-events.co.uk.