Best bets for the weekend of Sept. 24-26
by
Jayne Traendly
September 23, 2010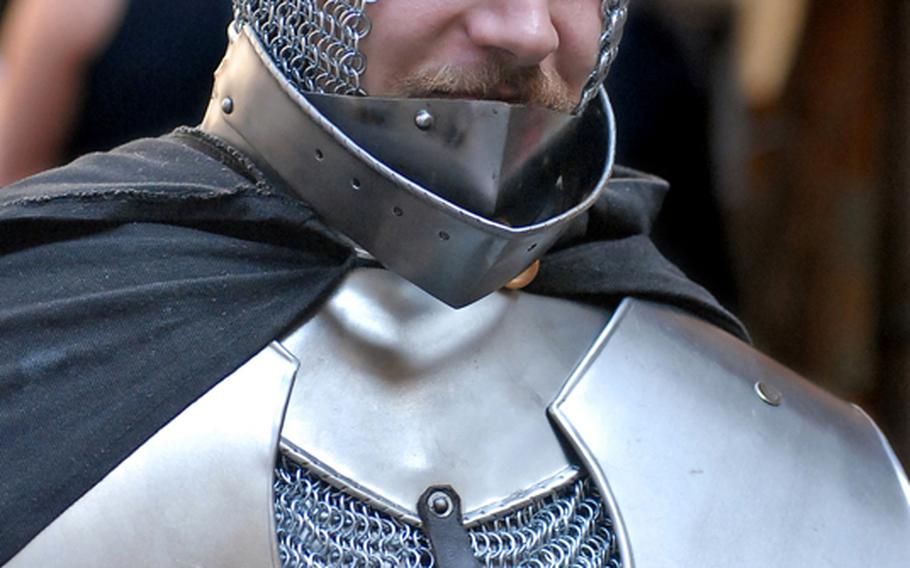 GERMANY: In honor of the Holy Grail, Ronneburg's castle north of Frankfurt holds a medieval festival this weekend and next. Jugglers, musicians, traveling entertainers, acrobats and Bohemian knights will fill the grounds, along with a medieval market that promises "old craftsmanship and almost forgotten arts." Archery tournaments and jousting add to the excitement.
Admission costs 10 euros for adults and 6 euros for children older than 5; it is free for children younger than 5. Find more details, in German, at www.burg-ronneburg.de.
• The Cannstatter Volksfest in Bad Cannstatt near Stuttgart, which started as a 19th-century harvest festival, has grown in the last 165 years to become one of Germany's largest beer festivals. It opens Friday and continues until Oct. 10. In addition to its seven beer tents, two wine tents, beer gardens and food stalls, the festival includes an open-air market and carnival rides ranging from the Ferris wheel to a free-fall tower. On Sunday, a big brewery and historical parade begins at 11 a.m. Sept. 29 and Oct. 6 are family days, with discounts from noon.
The festival opens at noon Monday through Friday and at 11 a.m. on the weekend, and closes at 11 p.m. Sunday through Thursday and midnight on weekends. Visit www.cannstatter-volksfest.de.
CZECH REPUBLIC: Built in 1348 by Czech king and Roman Emperor Charles IV for the safekeeping of the emperor's royal treasure, the Gothic-style Karlstejn fortress has been called a "fairy-tale castle." This weekend it re-creates its medieval roots at its annual wine festival. On both days, the courtyard will be filled with stalls offering local wines.
At 2:30 p.m., the Roman emperor and his party will arrive to enjoy the entertainment of jesters, swordsmen, dancers and music. On the banks of the river below, jousting tournaments take place at 11 a.m. and 4 p.m. Children's activities are also on the program.
For more details, see the brochure at www.hradkarlstejn.cz; there is an English-language version.
FRANCE: "Absolute chaos" is how the website FestivalPig describes Paris' annual technoparade, which rolls through the city center Saturday, playing house, trance, techno and drum and bass music. The parade warm-up act is The Flash Mob, an art performance group that will show off its dance talents at 12:30 p.m. at the starting point, Place Denfert-Rochereau. After that, up to 20 trucks will take off along a route that ends at the Place de la Bastille. There will be plenty of after-parade parties throughout the city, with the official one, "Back to the Rave," held at the L'Elysée Montmartre. It's open 11 p.m. to 7 a.m., and admission costs 22 euros. The official parade website is www.technoparade.fr.
---
---
---
---