Best Bets for the weekend of Sept. 17-19
by
Stars and Stripes Jayne Traendly
September 15, 2010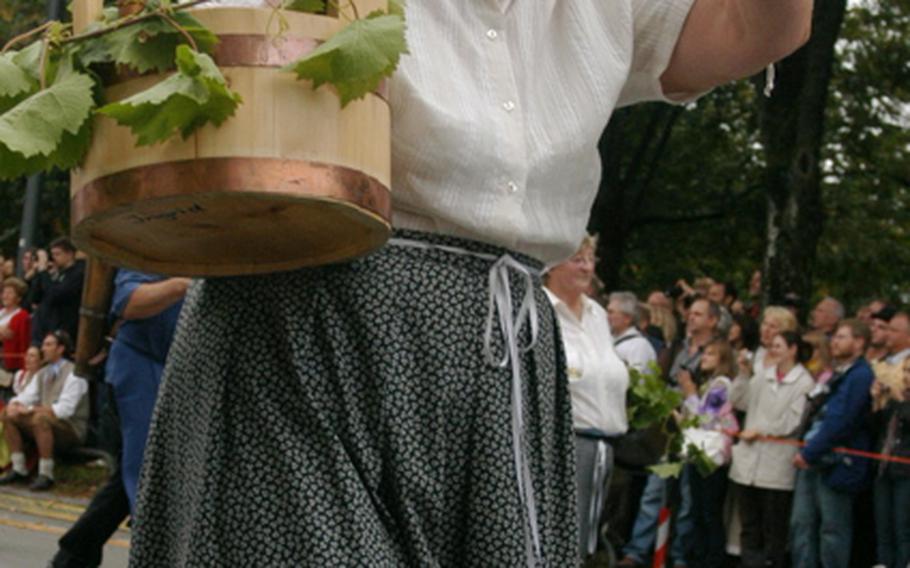 GERMANY: Happy anniversary, Oktoberfest! This year the famous beer festival on Munich's Theresienwiese celebrates its 200th year and includes two daily horse races on its program. The festival's origins date to the marriage of Crown Prince Ludwig and Therese of Saxe-Hildburghausen, a celebration that included a great horse race. On Saturday at 10:45 a.m., a parade of Oktoberfest landlords and brewery staff makes its way to the grounds, where at noon, the mayor will tap the first beer barrel and officially open the world's largest fair. Fourteen tents with beer (a one-liter Mass costs 8.30 to 8.60 euros), wine and food, big and small amusement rides, Bavarian outfits and an array of tourist souvenirs will fill the grounds until Oct. 4 — one day longer than normal in honor of the anniversary.
Other special events include a Costume and Rifleman parade on Sunday, discount family days on Sept. 21 and 28 (both Wednesdays) and a cannon salute on Oct. 3.
For details, visit the tourist board at www.muenchen.de, or see the story at www.stripes.com/travel.
• Stuttgart's weekly flea market expands to about 32,300 square feet Saturday to accommodate the stalls set up for its annual autumn market. From 11 a.m. to 6 p.m., bargain seekers can browse for items including antiques, crafts, household goods and collectors items in the city's center.
Visit the Stuttgart Tourist Board at www.stuttgart-tourist.de.
---
---
---
---