Best Bets for the weekend of Sept. 10-12
by
Jayne Traendly
September 8, 2010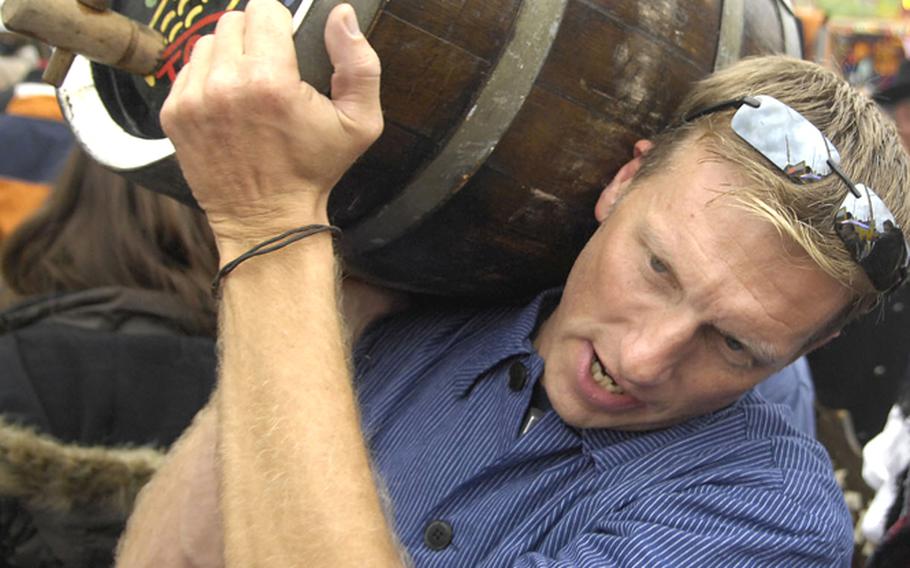 ENGLAND: London marks the end of summer this weekend with the Mayor's Thames Festival, the city's biggest free outdoors arts event that pays homage to the River Thames. Street arts, markets, concerts, a carnival, fireworks, exhibitions, river events, a circus, music and a parade are just some just of the events on the program. The fun starts at noon on both days along the river's banks from Westminster Bridge to beyond Tower Bridge. Get full details at www.thamesfestival.org.
GERMANY: "Tradition and wine" is how Bad Dürkheim describes its annual Wurstmarkt (Sausage Festival), which runs Friday through Tuesday and again Sept. 17-20. The festival, which began as a medieval pilgrims' market, has evolved into one of the largest wine events in the country. Some 150 local wines, served in half-liter glasses, are available in 50 venues ranging from big halls to the traditional Schubkärchler, small wine tents with tables and benches. For the family, carnival rides, games and entertainment are also on the program. The wine and food venues open between 10 and 11 a.m. and rides and other stands open at noon and close at midnight (1 a.m. on Fridays and Saturdays). Find more details at www.duerkheimer-wurstmarkt.de; it has an English-language version.
ITALY: Rather than stage a duel to determine who would win the hand of his daughter, the lord of the castle of Marostica ordered two noble rivals to compete in a game of chess. This game, however, wouldn't be played with a traditional chess set. Instead, it would be staged on the castle square with the individual chess pieces represented by living people, individuals who would decide the moves in the presence of the lord and his family, the court and the public. Today this two-hour human chess game is re-enacted in even-numbered years with all the costumes and pageantry of 15th-century Italy. The 2010 performances are scheduled for 9 p.m. Friday and through the weekend, with a 5 p.m. matinee on Sunday. Depending on the performance, seat prices range from 10 euros to 40 euros for a place on the stairs, 20 euros to 70 euros in a side stand, and 25 to 80 euros in a central stand. For more information, go to www.marosticascacchi.it; it has an English version.
---
---
---
---