Best Bets for the Weekend of Oct. 1-3
by
Jayne Traendly
September 29, 2010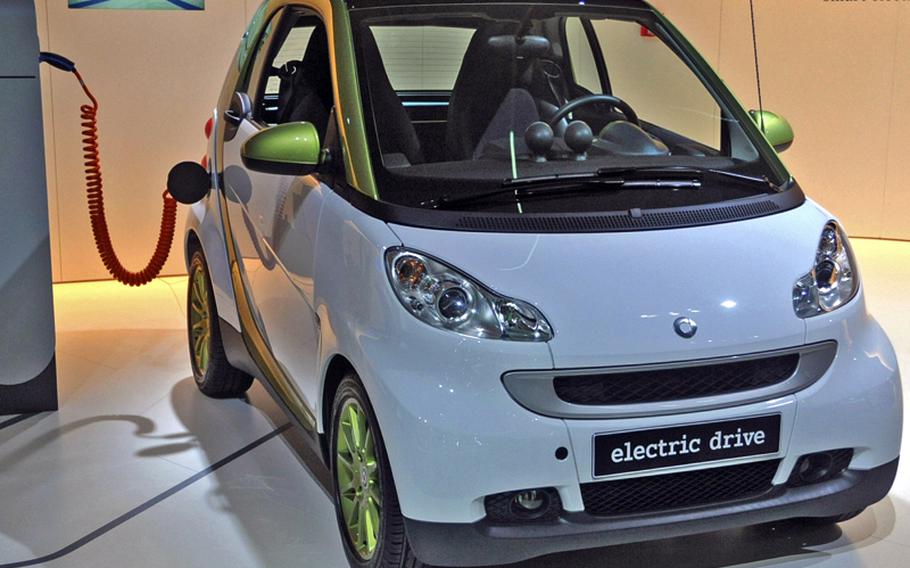 FRANCE: "Ecomobility" is the buzzword at this year's Paris Motor Show, which starts Saturday and ends Oct. 17 at the Paris Expo Porte de Versailles. This year's stars are cars with zero- or low-carbon-dioxide emission, among them Nissan's electric Leaf and the Mini's new electric scooter. An electric car test center operated by EDF Energy of Britain, a Learning Centre to Eco-Driving sponsored by BNP Paribas bank, and an indoor electric karts track are all in one pavilion focusing on emerging energies and clean cars. In addition, manufacturers have announced he introduction of more than 100 vehicles, so visitors can check out the new high-performance ST version of the Ford Focus or the Bugatti Veyron 16.4 Super Sport, which claims the title of the world's fastest car. The show is open 10 a.m. to 8 p.m. daily, and until 10 p.m. on Oct. 7 and 14. Tickets are 12 euros for adults, 6 euros for ages 10 to 18 years and are free for those younger than 10. More details available at www.mondial-automobile.com, which includes an English-language version.
• "Montmartre celebrates humor" is the theme of this year's harvest festival, which runs Wednesday through Oct. 10 in the artsy district on top of the Montmartre hill in Paris' 18th arrondissement. The site contains its own vineyard, the Clos de Montmartre, which produces about 1,700 half-liter bottles a year and is the only one within Paris city limits. In addition to the wine, tasting workshops for foods such as spices, bread and oil will be presented, as will cooking demonstrations. Musicians, singers, comedians and street theater performers will entertain in front of the Sacre Coeur church. A grand carnival parade marches through the streets at 3 p.m. Oct. 9. Find more details at www.fetedesvendangesdemontmartre.com; there is an English-language version.
GERMANY: Instead of splashing a rubber duck around in your tub, head down to the Neckar River and try to beat up to 6,000 plastic competitors in Tübingen's annual charity Rubber Duck Race, which takes place at 2 p.m. Saturday. Officially numbered ducks can be bought before the race for 3 euros each and delivered to the starting point on the Alleenbrücke by 1 p.m. The ducks will be set free from the bridge to float down the river. Up to 300 prizes will be awarded. For details, go to www.tuebinger-entenrennen.de., in German only.
ITALY: Rome hosts one of the biggest fine arts and creative hobby shows in the country and it takes place Friday through Sunday in the capital city's Fiera di Roma. Exhibitors will show the latest ideas, supplies and merchandise in the hobby scene, focusing on fine arts, decorating, lace, quilting, jewelry, crafts, fabrics and ceramics. In addition to the vendor stalls, workshops and courses will offer visitors hands-on opportunities to try their own crafting skills. The show is open 9:30 a.m. to 7:30 p.m. Friday and Saturday and 9:30 a.m. to 7 p.m. Sunday. Admission is 10 euros for adults, free for those younger than 10. More information at www.hobbyshow.it/roma, in Italian only.
---
---
---
---