Best Bets for April 7
by
Jayne Traendly
April 6, 2011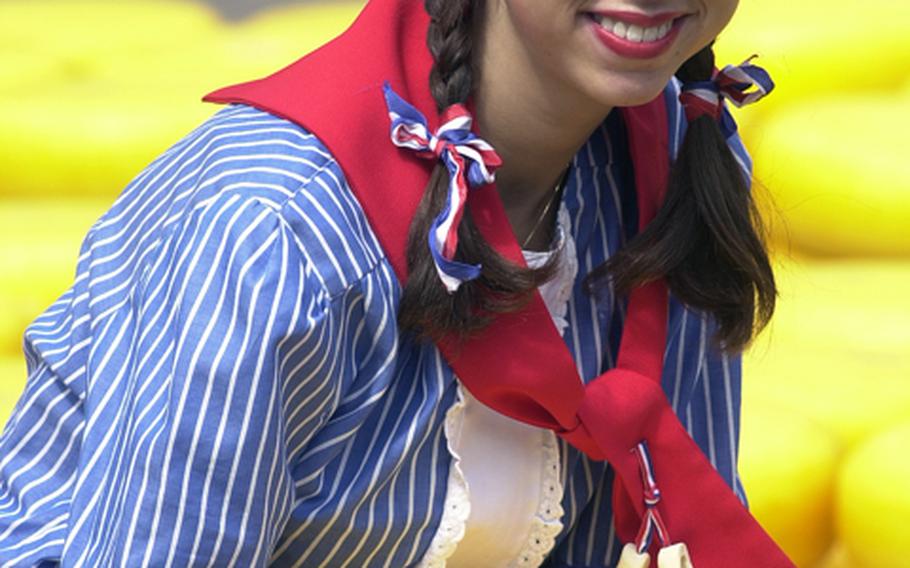 NetherlandsSince 1365, Alkmaar has had a busy weighing house for cheese. In 1916, a recorded 300 tons of cheese was sold every market day on a city square called the Waagplein. Since 1939, the city has been the only place to keep up this tradition, which today takes place every Friday until Sept. 3.
The process begins when the cheese is removed from delivery trucks and loaded into barrows. At 10 a.m., four teams of seven men, each from the cheese carriers guild, wheel the cheese to a large scale to be weighed. Inspectors check its quality and traders bargain on the prices, giving a traditional handjeklap (hand clap) when an agreement has been reached.
Learn more about the colorful custom at the city's website, www.alkmaar.nl; it has an English version.
GermanyCombine medieval history with a visit to an Easter market this weekend and April 16-17 at the Ronneburg Castle. The grounds of the 13th-century castle will be filled with historical merchants and crafts workers selling Easter goods and practicing Old World crafts, such as tanning, carving utensils, designing clothing, basket weaving, metallurgy and restoring weapons. Medieval musicians, knights and jugglers also will be milling around. Children will have the opportunity to color Easter eggs, pet baby lambs and ride donkeys. On the second weekend, an archery tournament will be added to the entertainment.Admission is 5 euros for adults, 4 euros for children up to age 5 and 15 euros for families with two or more children. For additional information and schedule of other events at the castle throughout the year, see www.burg-ronneburg.de (in German).
ItalyGet some exercise Sunday and see several of the major sites of Venice during the annual "Su e Zo per i Ponti" ("Up and Down the Bridges"). The noncompetitive charity walk supports the Don Bosco Center for the children of Chisinau, Moldavia. For a 6-euro entry fee, participants can choose between two routes: one is eight miles and crosses 55 bridges; the other is 3.7 miles and crosses 23 bridges. Ceremonial activities begin at 9:30 a.m. in the Piazza San Marco, with the official start at 10 a.m. from the piazza and the corner of Palazzo Ducale. Registration is available online or at ticket booths as long as there are tickets left. See the English version at www.tgseurogroup.it/suezo/informazioni.htm.