Bergstrasse: German wine regions warms up to reds
---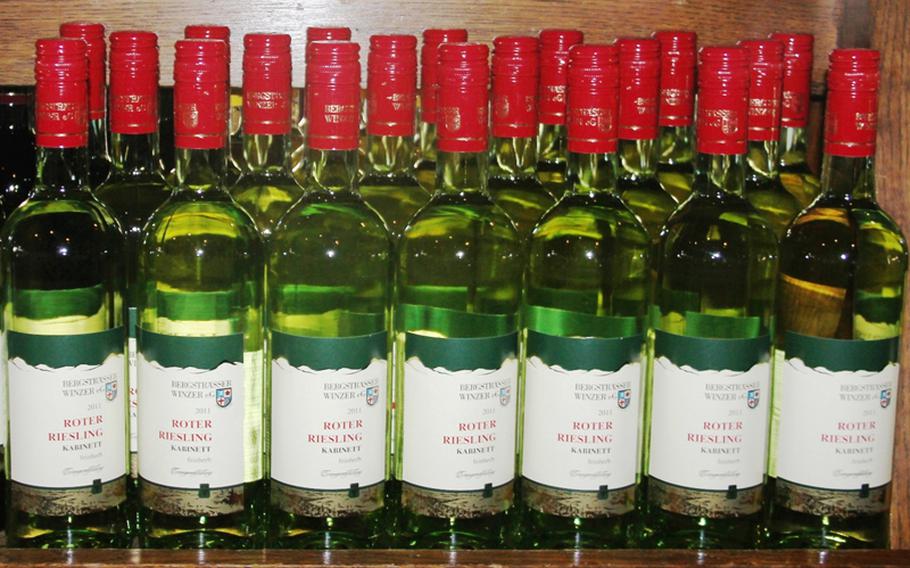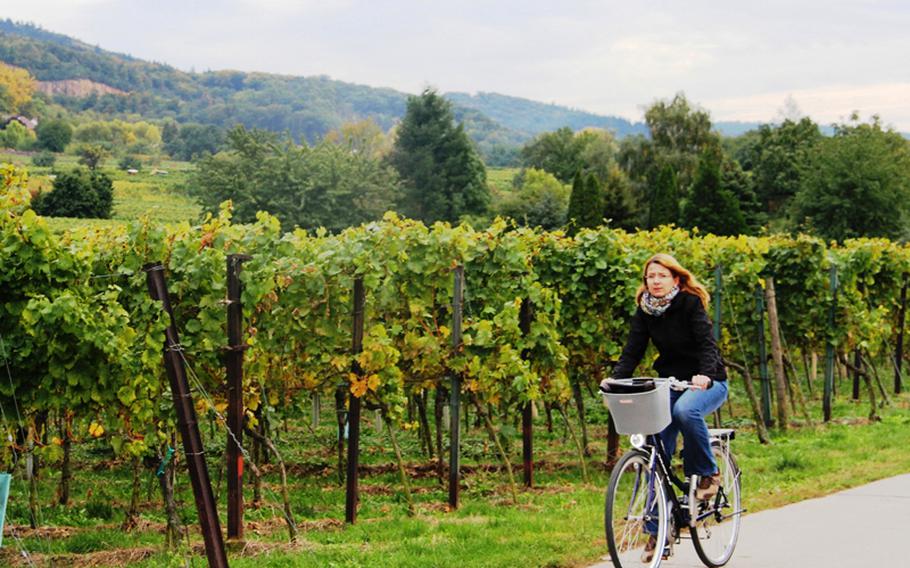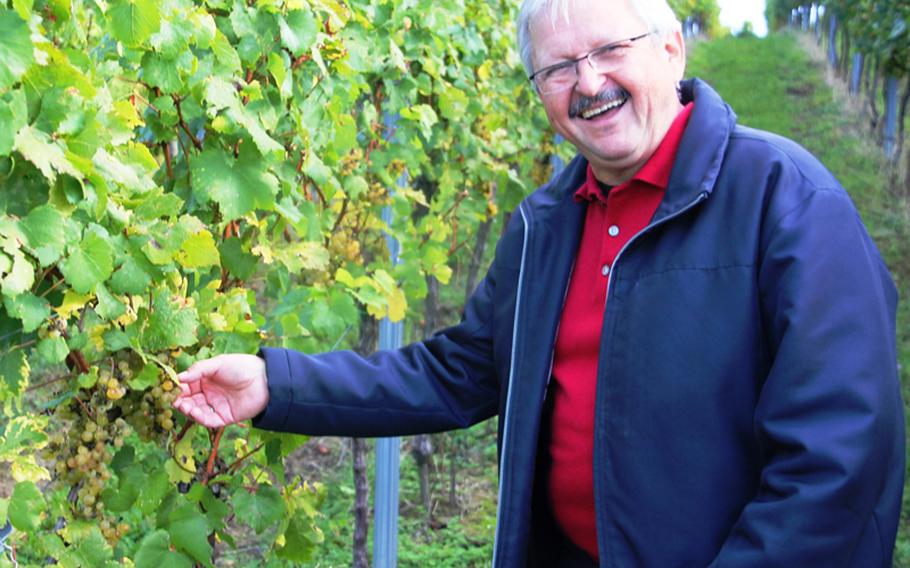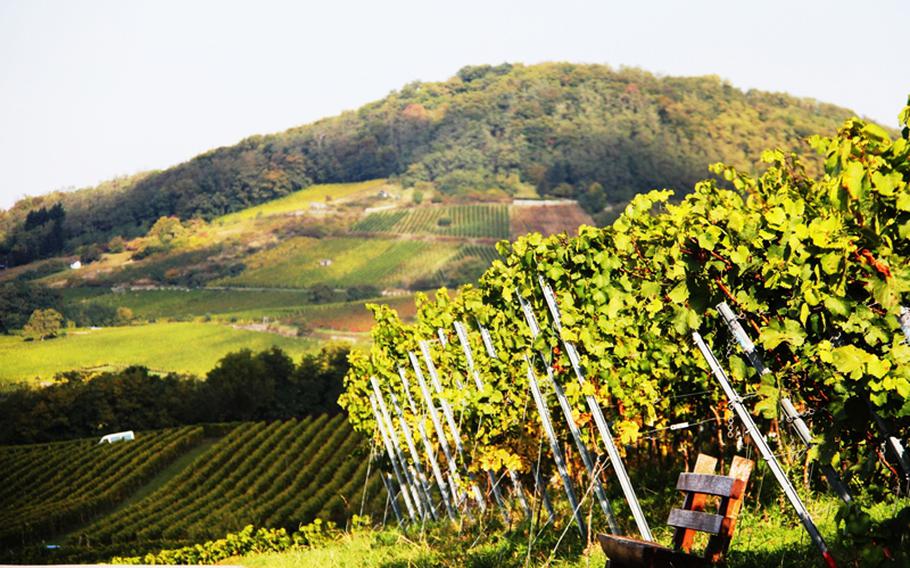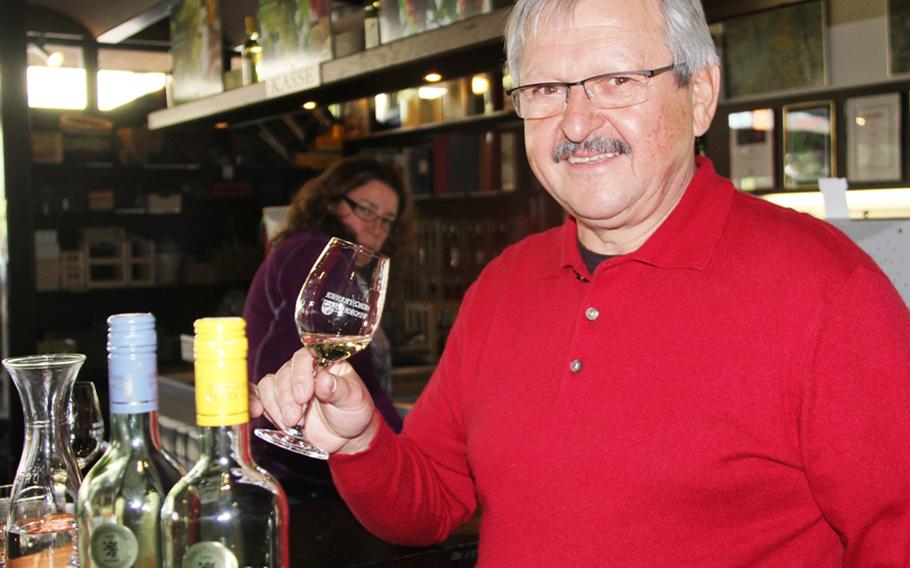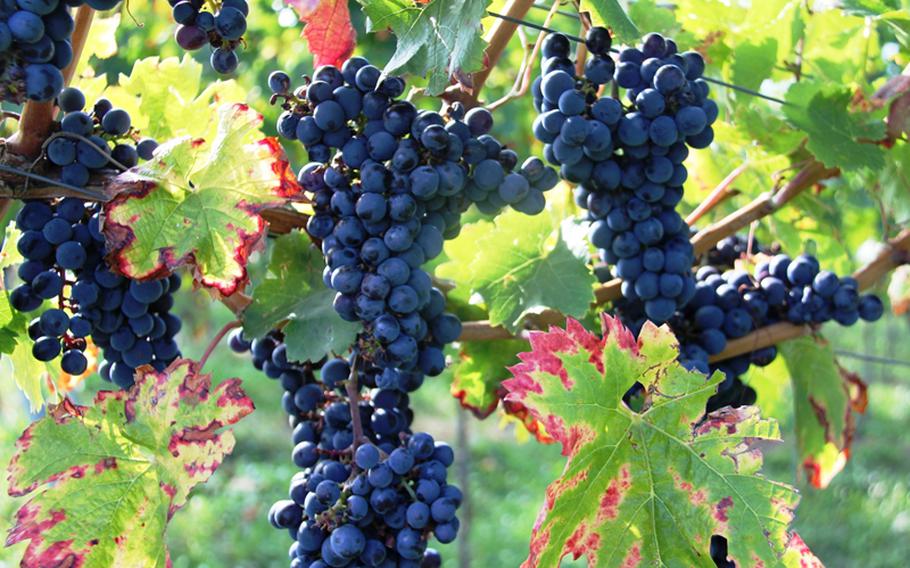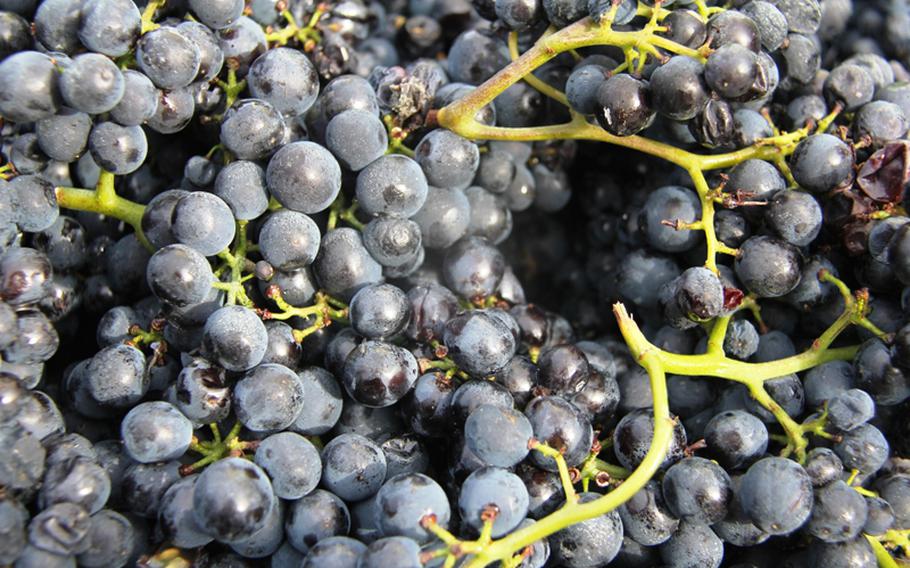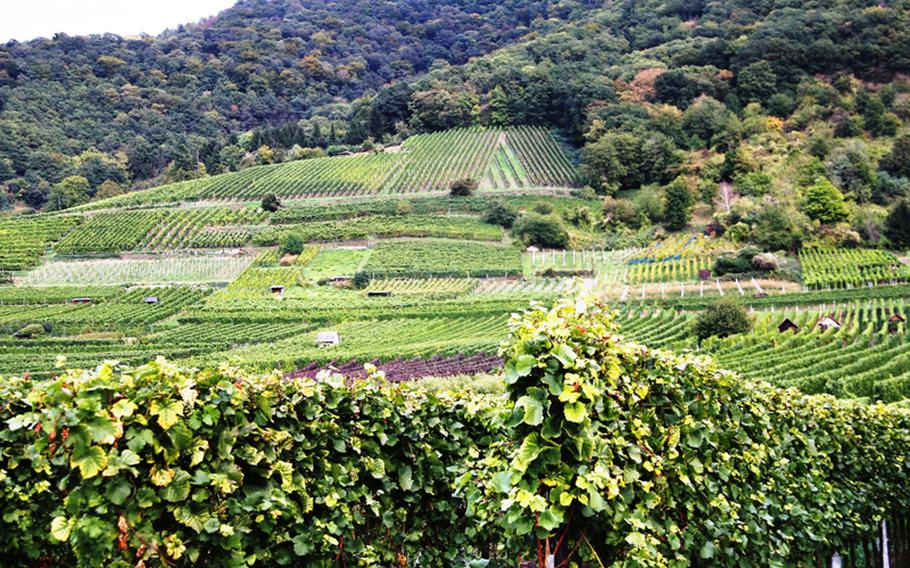 Maybe global warming isn't all bad.
Consider grapes, which thrive in sunshine. The better the grape, the better the wine. Vineyards are now being planted in areas that previously had too little sun for grape cultivation.
Along Germany's Bergstrasse, the region between Darmstadt and Heidelberg where grapevines blanket many a slope, vintners are planting more red wine grapes, which need more sun, and noting that their wines have improved with added hours of sunshine.
"Fifteen years ago we could not plant Cabernet Sauvignon (a red wine grape)," said Walter Bitsch, sales director of the Bergsträsser Winzer eG, a wine co-op in Heppenheim. "But now we have more sun and it's hotter. Sugar content, which is dependent on sun, is increasing." He said the sugar content of his grapes has greatly increased in the past 40 years, and he noted that today wine grapes can thrive in northern climates such as Holland and southern Sweden.
Thanks to the abundant sunshine (1,600 hours per year, according to Bergstrasse tourism officials), a mild climate and excellent soil, Bergstrasse grapes yield some fine vintages. The wines are fruity, fragrant and with a tangy acidity.
American GIs especially enjoyed the fruit of the Bergstrasse grapes, Bitsch explained. During a tour of the cellar where about 13,000 bottles are aging, the oldest bottle dates back just to 1958. Bitsch said soldiers are to blame for the cellar's lack of even older wines.
"After World War II, we were occupied by the Americans. Those guys were very thirsty. They drank all our wine," he said.
Still, the Bergstrasse may not rank with the Rhine and Mosel as one of Germany's prime wine regions. It is divided between two German states, Hessen and Baden-Wuerttemberg, with each claiming its own wine district: Hessische Bergstrasse und Badische Bergstrasse. Both are small: 436 hectares of grapevines in the Hessische Bergstrasse, and 400 hectares in the Badische Bergstrasse, according the Bergstrasse tourism officials.
In the early days of Bergstrasse wine production, 60 percent of the slopes were planted with the Sylvaner grape. Sylvaner gradually gave way to Riesling, which for years, was the dominant grape. No red wines were produced. However, today in the Badische Bergstrasse, Spätburgunder (Pinot Noir), a red wine grape, ranks No. 1 accounting for 31 percent of the grape varieties. Riesling still ranks as No. 1 in the Hessische Bergstrasse.
While Riesling is the most common grape and "every second wine is a Riesling," in this region, Bitsch noted that tastes are changing.
"Today, customers don't want such dry wine," as that produced by Riesling grapes, he said. Chardonnay has grown in popularity in recent years. Other grapes varieties in the region include Weiss Burgunder (Pinot Blanc), Grau Burgunder (Pinot Gris), and Müller-Thurgau.
He gave me a taste of Roter Riesling (red Riesling), a rare version of Riesling made from a clone of the white wine Riesling grape that has a red skin. Bitsch termed the wine, which is stronger and fuller in body than a regular Riesling, "very special."
The wine expert explained the merits of oak barrels, which are used for aging the best of the co-op's wine. New oak, as often used for French wines, gives high tannin content to the wine, which can result in a vanilla flavor.
"We don't want that. We want German-style wines," he said, so their wine is aged in both older German and French oak barrels with less tannin.
South on the Badische Bergstrasse, Harald Weiss, managing director of Winzergenossenschaft Schriesheim, was busy surveying tanks of grapes being delivered to the co-op when I visited last fall during harvest season.
When the co-op was formed in 1930, there were just 27 members who delivered their grapes to the production facility. Today there are 170 growers who are members, he said.
Weiss mashes down some of the newly delivered grapes, and, using a refract meter, measures the sugar content to find the grapes with the best quality of juice. Those that pass the test are dumped into a crusher where the stalks are removed and the berries pressed. Then yeast is added to the juice as it is put into fermentation tanks. The stalks are dried and put back into the fields as fertilizer.
Here, the majority of wine matures in steel tanks. Only the very best is put into oak barrels, he explained. As in most wineries these days, the fermentation process is controlled by computers that regulate the temperature.
In Schriesheim they are excited about a new product, Blanc de Noir, a white wine made from Spätburgunder red wine grapes.
"It's very popular now. It has the power of a red wine, but the lightness and freshness of a white wine," Weiss said. It is a big seller during the early summer Spargelzseit (asparagus season).
German wines have greatly improved, but then so have wines throughout the world, Weiss explained. Superior grape growing techniques, enhanced knowledge and production developments have all contributed to better wines.
Maria Zimmerman, chairwoman of the Bergstrasse Tourist Office, noted that the image of German wine has also improved.
"We exported the wrong wines, such as Blue Nun (a very sweet wine). And, now the vintners are educated. They study viniculture, and don't just learn from their parents," she said. In defense of Blue Nun, said Weiss, who used to work for the company that produces the wine, "It opened people's interest to wine."
More than 2,000 years ago, the Romans cultivated vineyards on Bergstrasse slopes. But, the oldest written record of Bergstrasse vineyards dates to the eighth century when monks from the nearby Lorsch monastery took up raising grapes.
Best visit the Bergstrasse to taste its wines. Because of limited quantities, very little Bergstrasse wine is exported. Most of it stays in the region.
"We like our wine and do our best to drink it ourselves," says Zimmerman.
---
---
---
---