Becoming Mrs. Yokota
by
Grant Okubo
June 9, 2010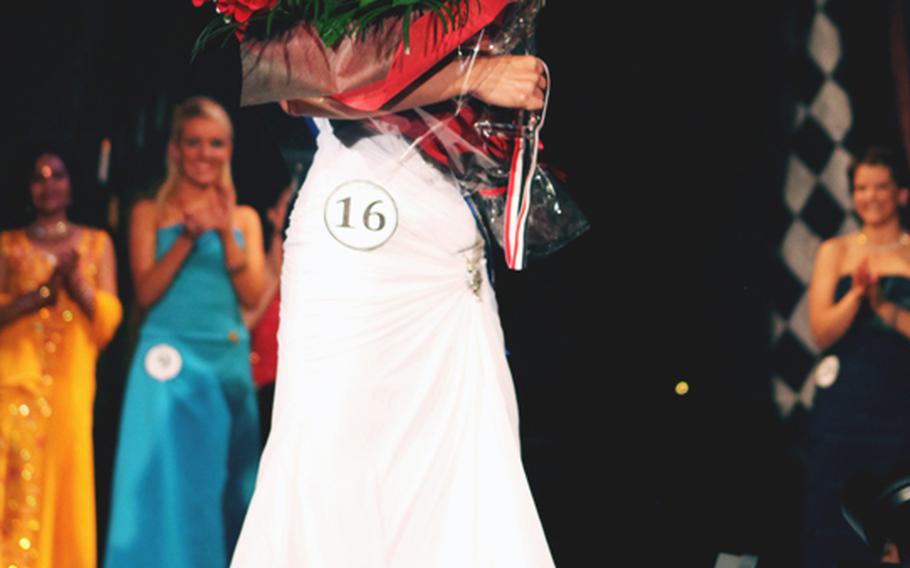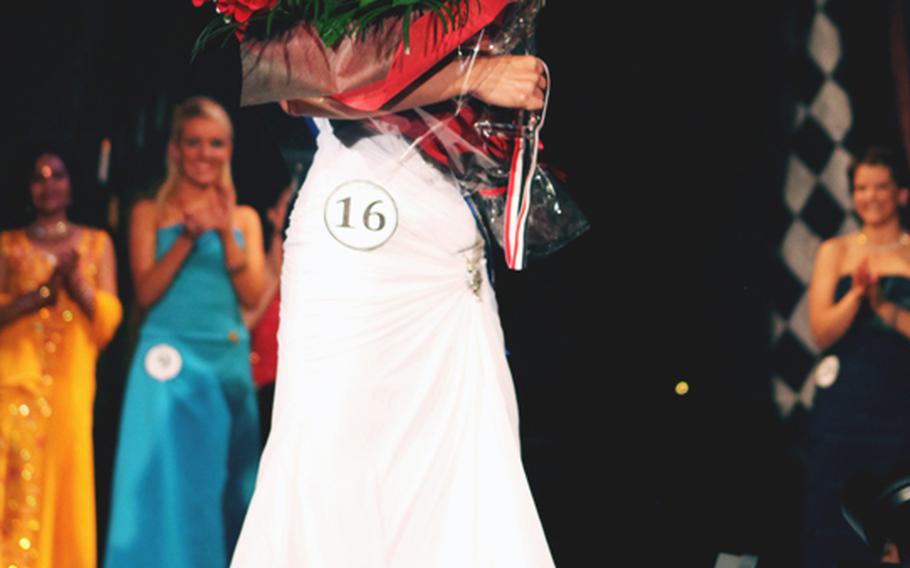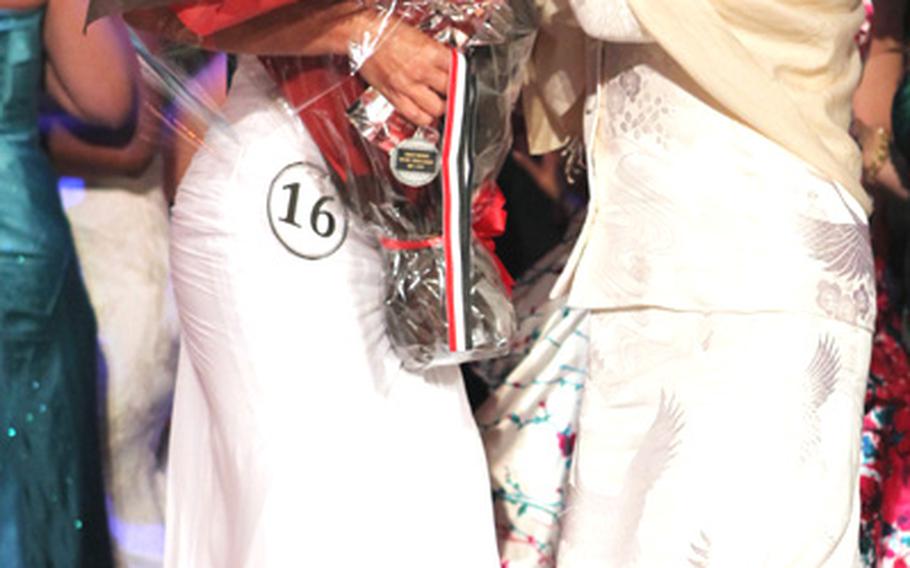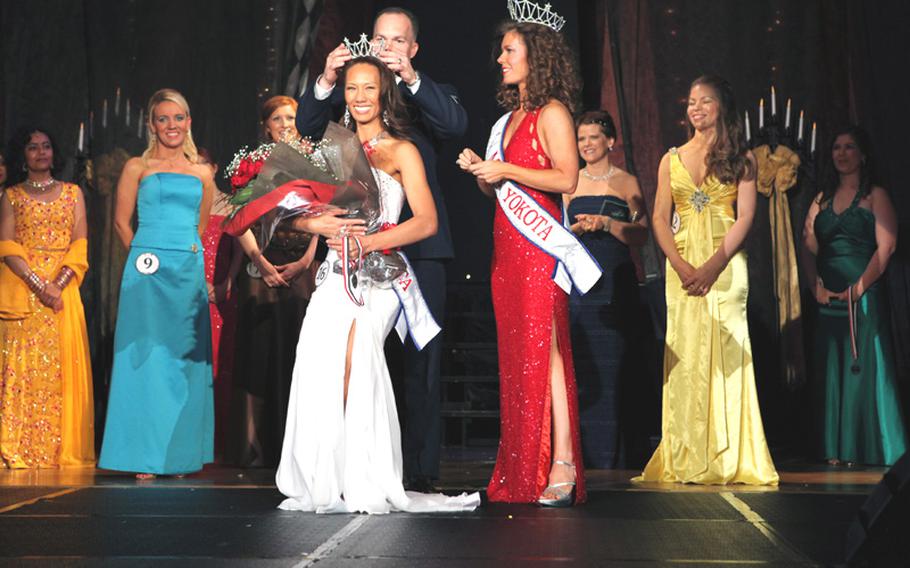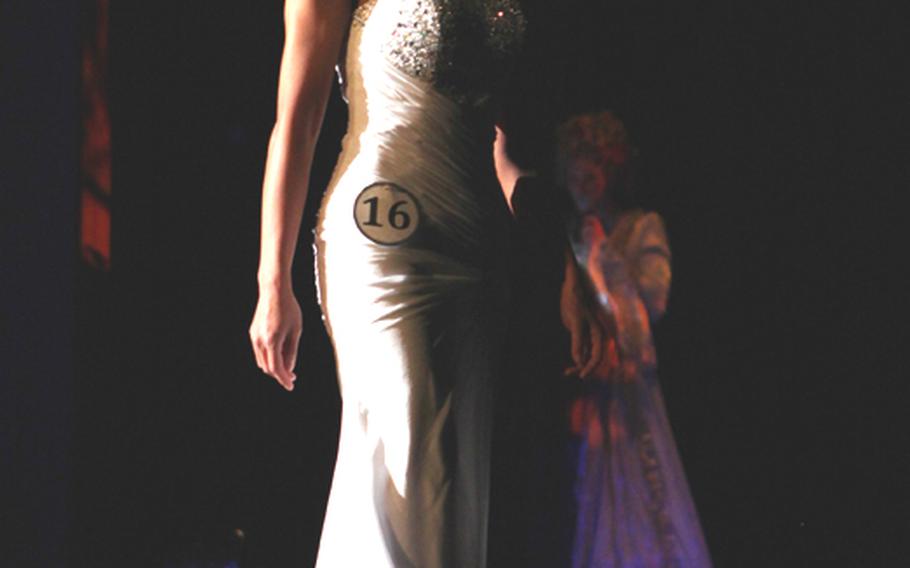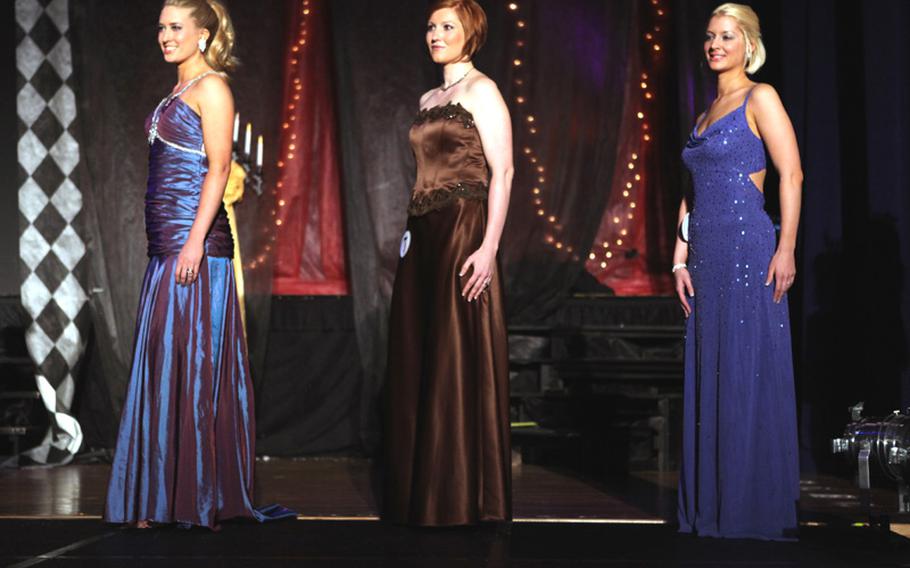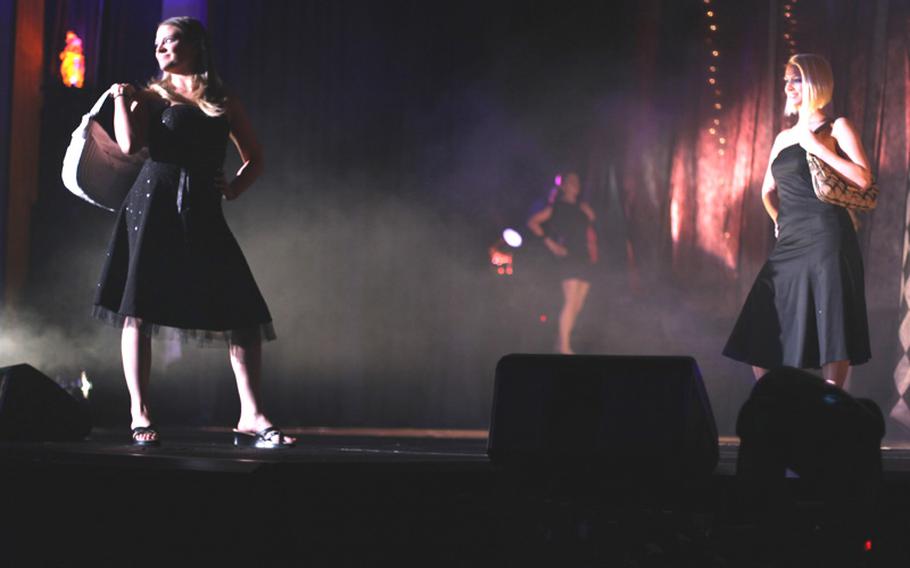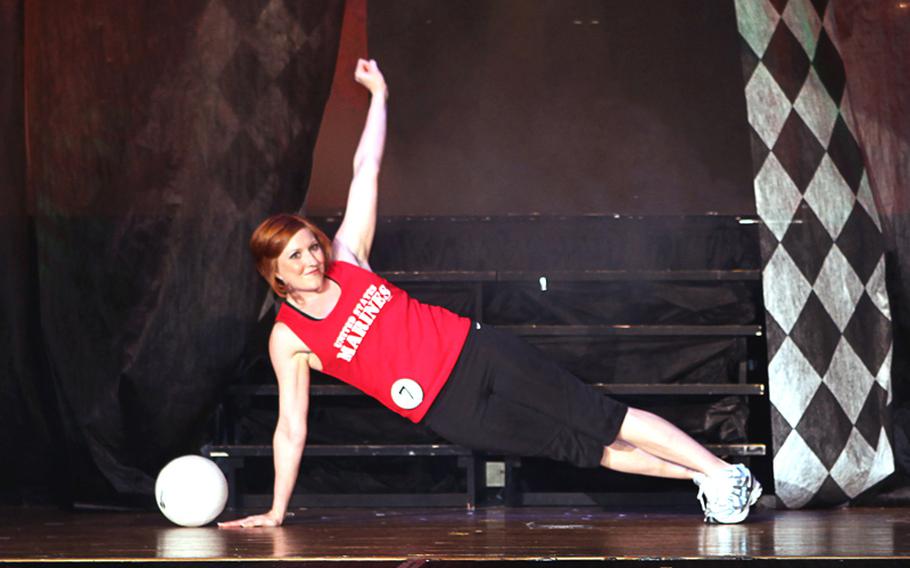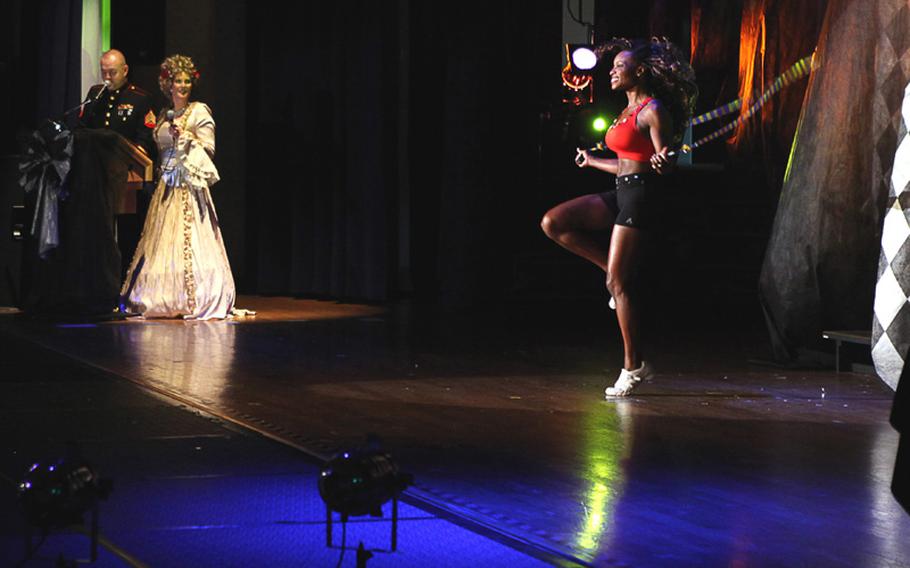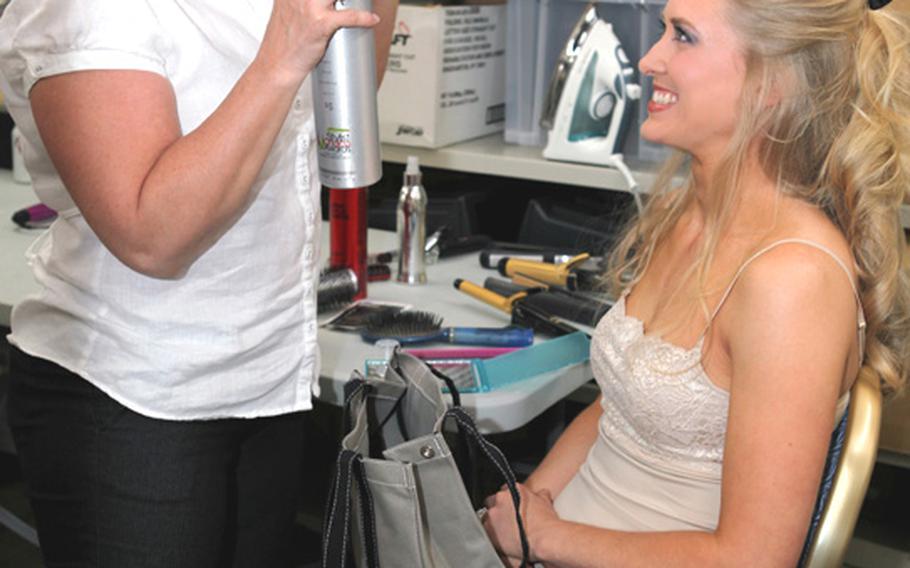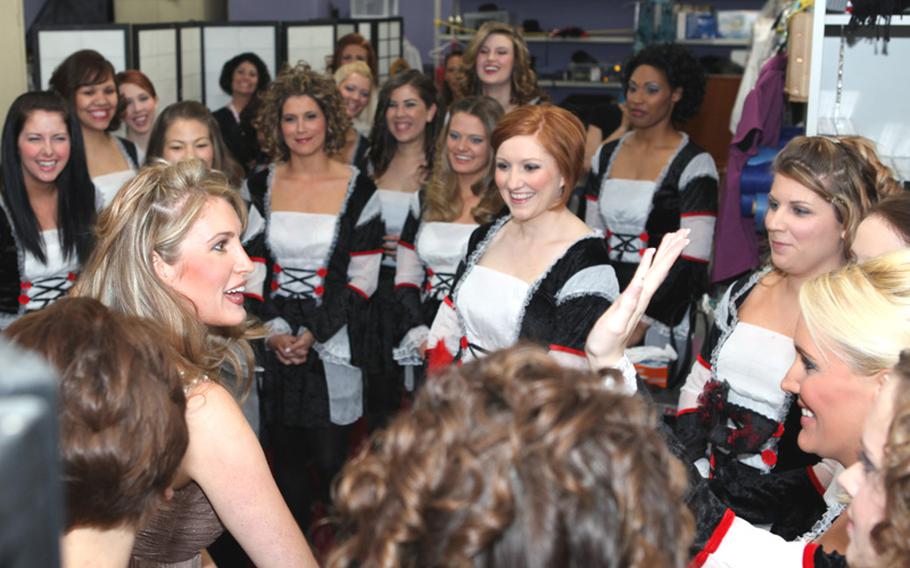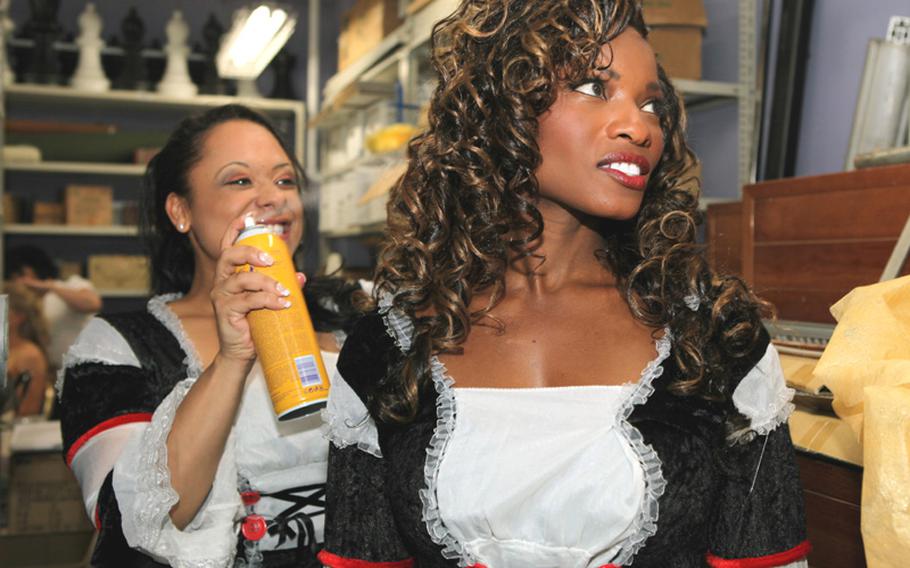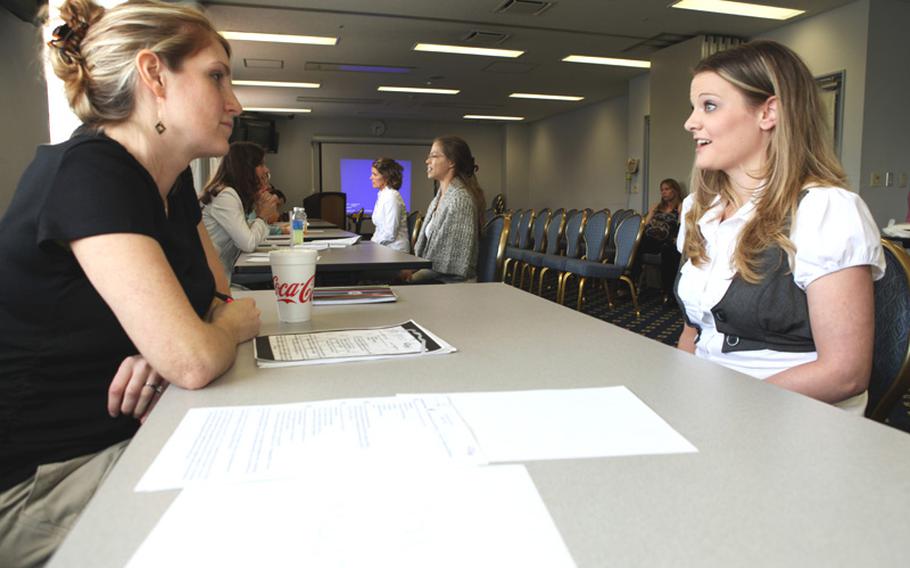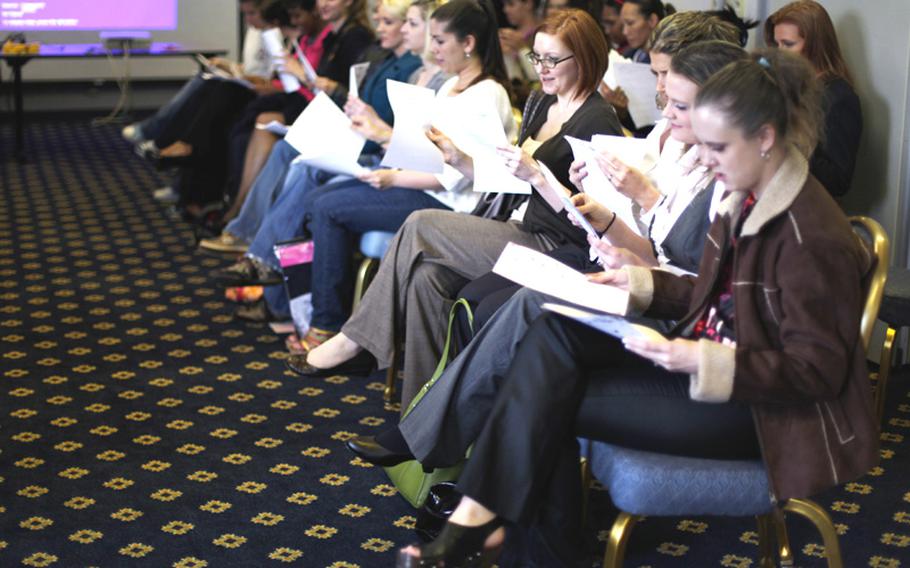 Toni Bigsby was beaming with pride as she ran to her mother.
"You did it! I'm so proud of you," the 14-year-old exclaimed to the newly crowned Mrs. Yokota, Forence Bigsby. "I love you Mommy!"
All around the Bigsbys, similar scenes played out as family and friends of the other 25 Mrs. Yokota Pageant contestants congratulated them on their performances at the base's jampacked Taiyo Community Center on May 1.
Only a couple hours earlier, the women nervously huddled around pageant president and founder Jenepher Esser for some final words of encouragement. But as the contestants strutted onto the stage to perform the opening number, set to the music of Andrew Lloyd Webber's "Phantom of the Opera," a raucous crowd of more than 850 gave them all encouragement they would need.
The women are judged in four categories: pre-pageant interview, physical fitness, evening gown and on-stage question.
The women spent more than a month before the event mastering the art of being interviewed, or just mustering up enough confidence to walk out in front of a crowd of hundreds.
"Most contestants don't realize the benefits of a scholarship pageant until they've experienced the process," Esser said, explaining the event highlights marriage, military families, physical fitness, community service and higher education. "We help them build their confidence on stage and in front of a large audience with modeling and speaking skills."
Although there were $4,500 in scholarships, a vacation package and other prizes to be had, most stated other reasons for entering the pageant.
Joy Knight, who has competed in all three Mrs. Yokota pageants since its inception in 2008 and was this year's runner-up, saw it as a chance to promote physical fitness and the importance of living a healthy lifestyle.
First-time contestant Staff Sgt. Renee Wiederspahn, a wife and mother of twin three-year-old boys, said it was a good way to show the other side of women in the military.
"The Mrs. Yokota Pageant is a good opportunity to showcase and represent active-duty women who are also mothers and spouses," Wiederspahn said.
Bigsby entered after a gentle push from her children — Toni and 17-year-old twins Trevor and Travis — who offered her the advice she often gives them: Try new things.
"I thought this would be a good experience for her," Toni said. "I wanted to see mom dress up and have fun."
Bigsby, who was competing in her third pageant, had reservations about entering the competition.
"At first I thought the idea of going on stage was pompous," Bigsby said. "Now I realize it's great. You can find out so much about yourself. The pageant has shown me something new about myself and what I can accomplish."
For Bigsby, the biggest hurdle was the interview process.
"I have always had the philosophy that one shouldn't talk about their accomplishments and talents," said Bigsby, who replaces Heather Fife as Mrs. Yokota and will represent the base at various functions, including this summer's annual Japanese-American Friendship Festival. "I always believed that who you are will just shine through."
To help their mother, the Bigsby children conducted mock interviews with her while traveling in the car, Trevor said.
Before the event, Bigsby said she felt the women who were crowned Mrs. Yokota in years past were those who had the best interviews.
Whether or not that was case this year, it was evident by the smiles on the faces of the Bigsby's children and husband, Master Sgt. Tracy Bigsby, that the event is definitely a family affair.
---
---
---
---