Beautiful space, delicious food — Il Molo in Vicenza has it all
---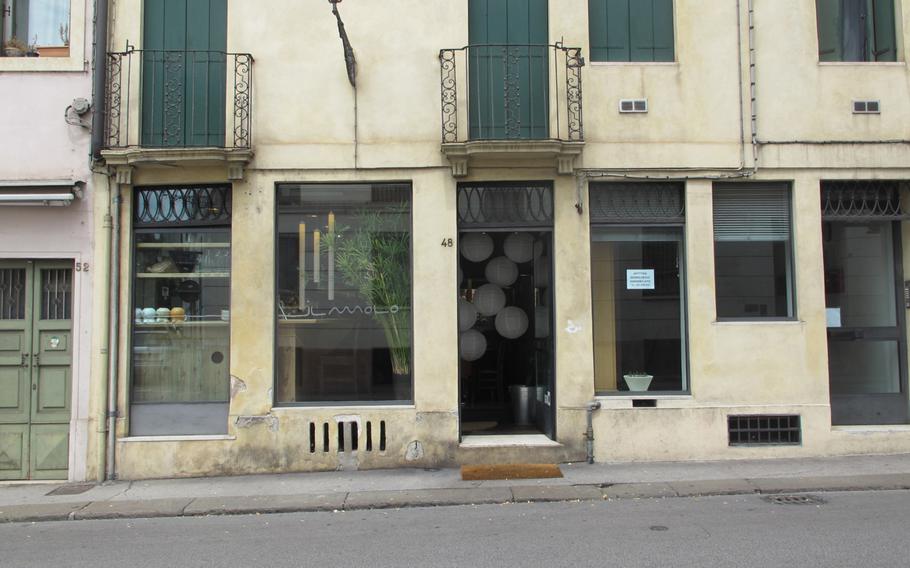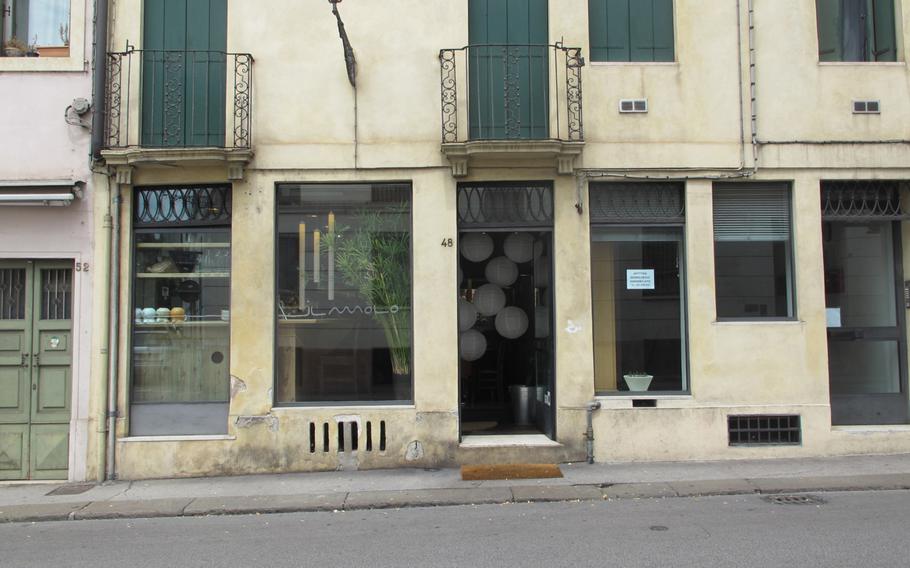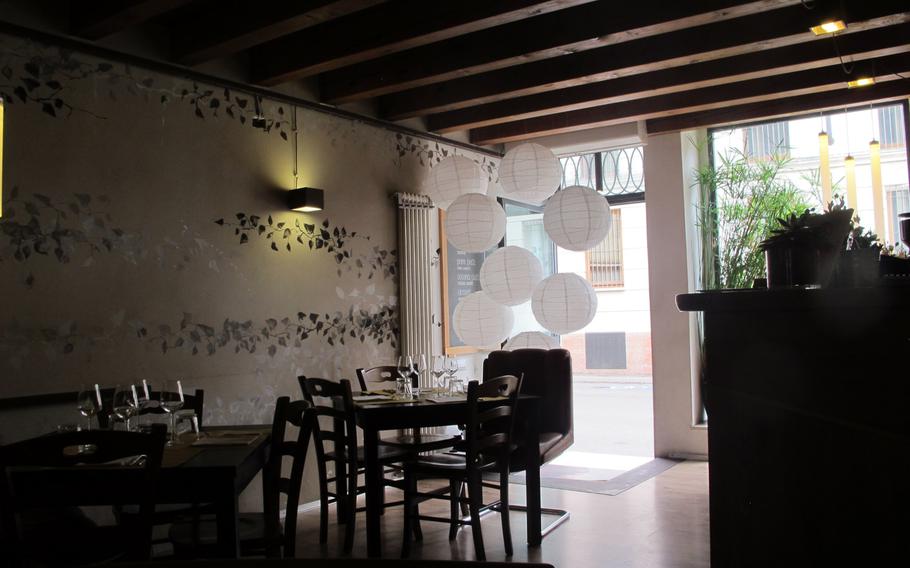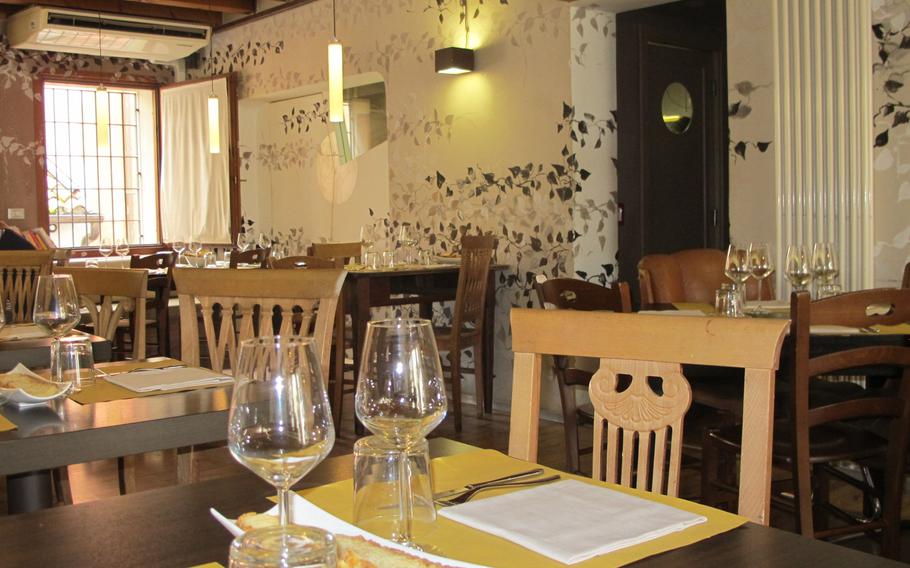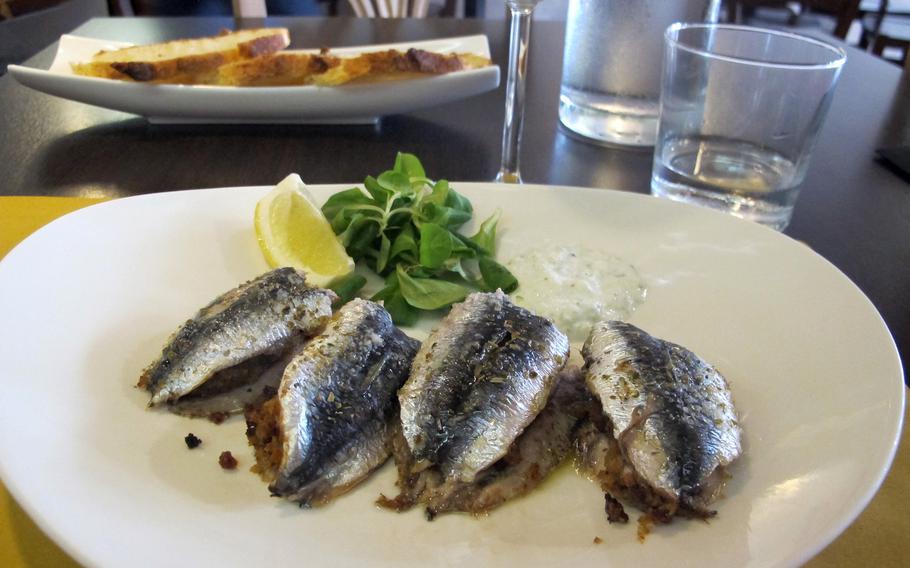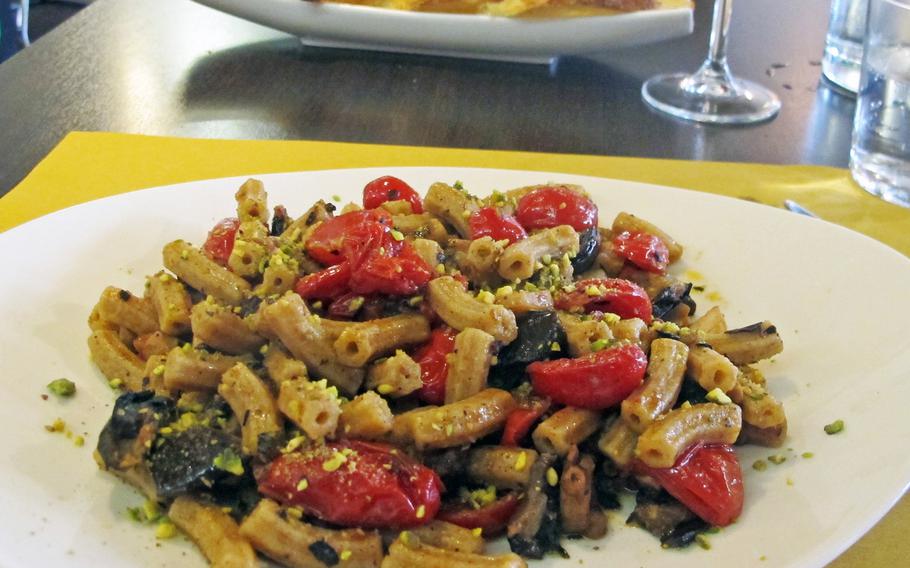 Every now and then you encounter a restaurant that inspires a complex response. You're delighted by the experience. You're regretful that you didn't find the place sooner.
Such was the case for me at Il Molo.
Start with unexpectedly airy, pretty space with paper lanterns, leafy wallpaper, banquettes and comfy chairs. Add in the strong aromas and robust flavors of Sicilian fish and pasta dishes, beautifully plated. Have a generous pour of a crisp, cool white wine. Try not to act in such a way that diners at the 12 other tables tell the wait staff, "I'll have what she's having."
After a recent Sunday lunch, I'm convinced that pretty much anything on the menu would have the same effect. Except that because the dishes vary daily, depending on what's freshest, there's no written menu. Instead the English-speaking servers patiently explain everything available that day. There's a lot to talk about. The day I visited, there were five or so each of appetizers, first courses and second courses.
What's more, the traditional Sicilian dishes are often enlivened with innovations, resulting in a long list of ingredients. I ordered roasted sardines, for example, seasoned with saffron and stuffed with pine nuts, raisins orange juice, bay leaves and bread crumbs. There were four sardines on the plate, and they were the best things I've eaten in a long time.
Prices are egalitarian. All appetizers are 11 euros ($12.33), first courses are 12 euros and second courses are 17 euros. The desserts — cheesecake, tiramisu, panna cotta — looked lovely and cost 5 euros.
The restaurant, on a back street a few blocks from the city's main square, impresses in so many ways. There are nice to-go boxes. There's a cover charge, but it includes your water. The servers are both knowledgeable and friendly.
My server told me that the pasta dishes — the first course offerings — were served in Sicilian-style amounts, obviating the capacity for a second course, if not the desire. She was right. I'd chosen macaroni with eggplant, cherry tomatoes and octopus dusted with pistachio nuts. It came out of the kitchen immediately upon completion, piping hot, utterly delicious, totally satisfying.
Il Molo translates to "the pier." The day I was there, besides dishes with shrimp, swordfish, tuna, calamari, sardines and octopus, there was one item not from the sea: a black Angus steak. I'll bet it's great.
IL MOLO San Biagio 48, 36100 Vicenza Hours: Dinner from 7 to 11:30 p.m. Tuesdays-Sundays; lunch from noon to 2:30 p.m. Saturdays and Sundays. Closed Mondays.
Dress: Casual but stylish
Prices: 11 euros ($12.33) to 17 euros
Information: Phone: (+39) 328 808-7598
Facebook: www.facebook.com/Ristorante-il-molo-305492279644362
---
---
---
---