'Batman: Arkham Asylum': Holy smackdown
---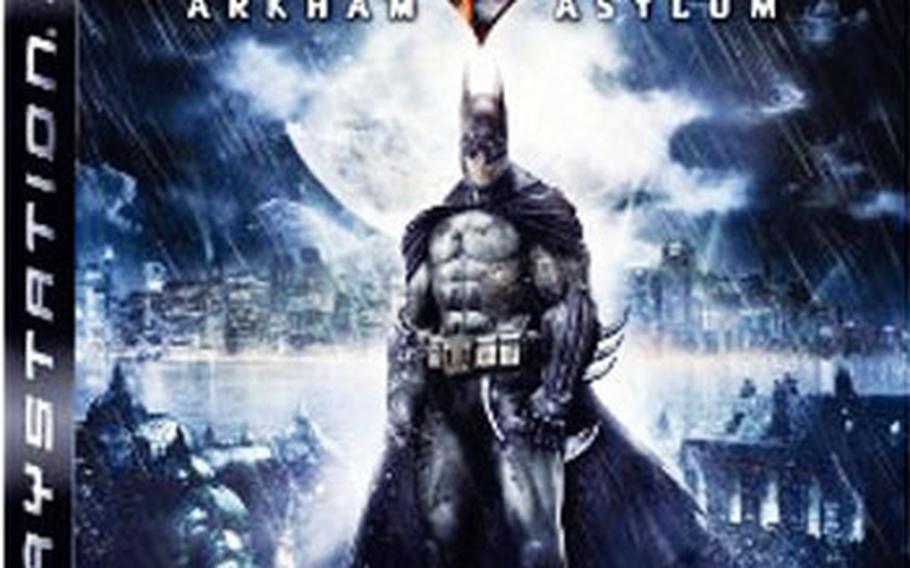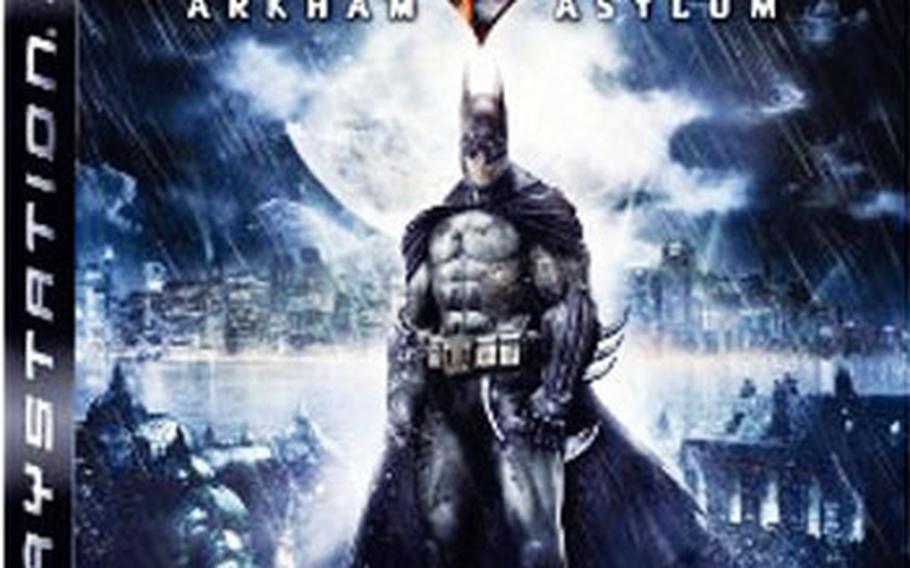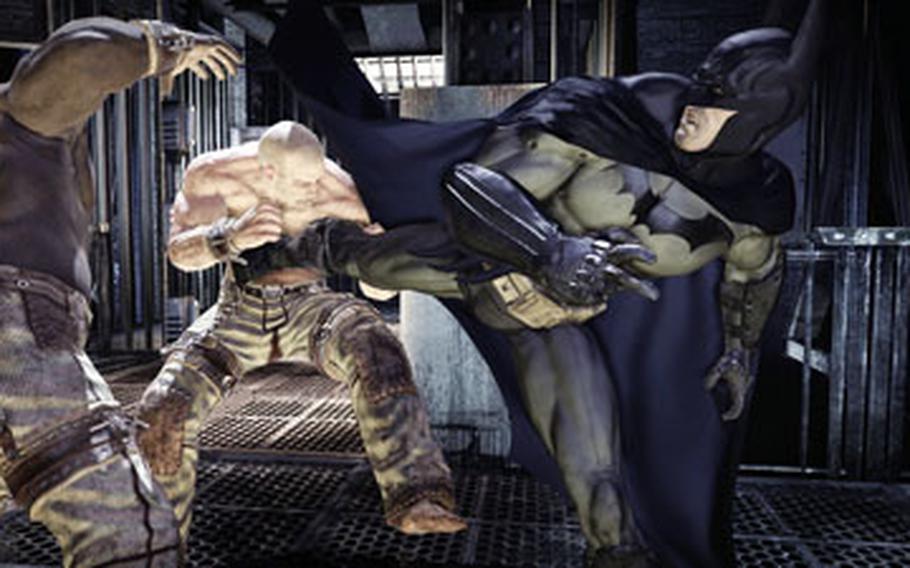 The Caped Crusader spends a lot of time lurking in the shadows in "Batman: Arkham Asylum." But when he moves into the light, things get very interesting — and violent.
He can swoop down from a hidden perch and knock his prey out cold. He can reach down from a gargoyle to grab a hapless victim and leave him hanging. Or he can simply wade into a mass of foes with fists swinging.
In Eidos' T-rated "Arkham Asylum," the action begins with Batman hauling the Joker into Gotham City's lockup for super villains. However, it's not long before the green-haired clown is free and leading an inmate army on a rampage.
You'll spend most of the game roaming the grim hallways of Arkham Asylum, tracking down the Joker and trying to stop his plan to build an army of mutant thugs. Along the way, you'll duke it out with scores of inmates and a few of Batman's more famous foes.
The fighting system is pretty basic. You repeatedly hit a single button to punch and then poke other buttons to dodge, counter or stun your enemies. You'll periodically be given a prompt for a button combination during bigger fights, but that's pretty rare. Despite the basic nature of the controls, the visual results are very good, with plenty of spectacular moves, kicks and punches flashing across the screen.
Batman can typically take on nine or 10 unarmed foes without much difficulty. However, things get more difficult when he meets thugs armed with assault weapons. That's when "Arkham Asylum" mixes stealth and puzzle-solving with the fighting sequences to make things even more interesting. You'll need to pop in and out of shadows. You'll need to use Batman's zipline, explosive gel, grapple and Batarang. You'll also need to rely on Oracle, who can help Batman spot air vents, weakened walls and hackable security boxes as well as armed foes.
The story line owes much to its comic book origins, with a variety of famous villains popping up to throw a variety of challenges at Batman. It might seem a bit contrived and conventional, but it keeps the action flowing quite nicely. In the end, it's very entertaining and very satisfying.
The graphics are very good. Arkham Asylum is a creepy place, and everything from the color palette to the details oozes malevolence. The character renderings and animations are top-notch, though there's not much variety among the Joker's goons.
Outside of the story line, you can engage in a number of challenges — either beating up waves of oncoming foes or re-enacting some of the game's more interesting encounters.
Overall, "Arkham Asylum" offers an entertaining mix of fighting, stealth and puzzle-solving and delivers graphics with plenty of punch.
Platforms: Xbox 360 (tested), PlayStation 3, PC
On the Web:www.batmanarkhamasylum.com
---
---
---
---