Bar Borsa offers an exquisite location in Vicenza, Italy
---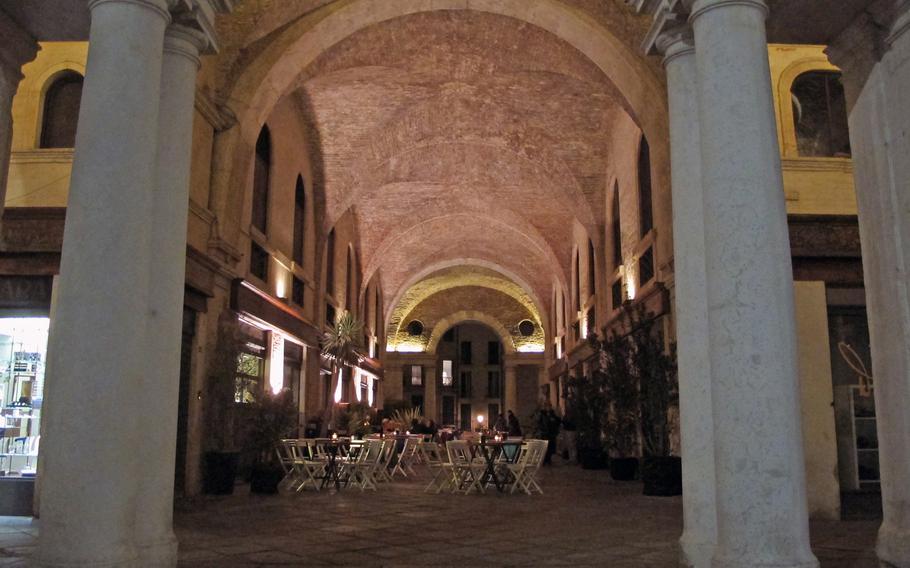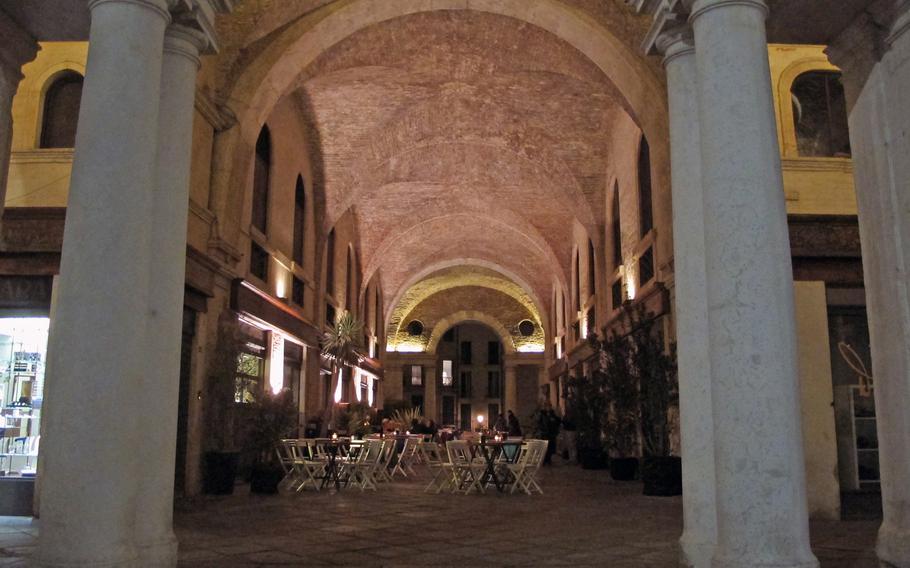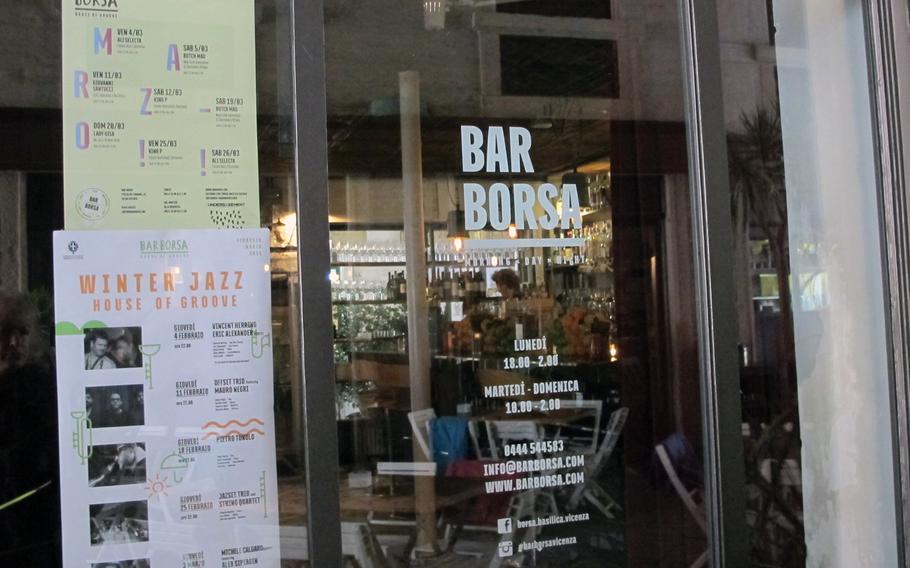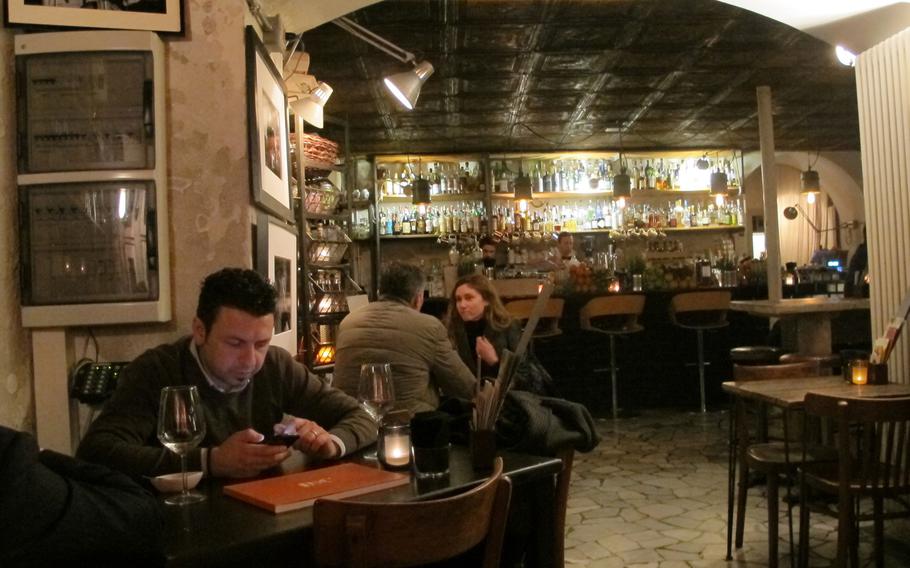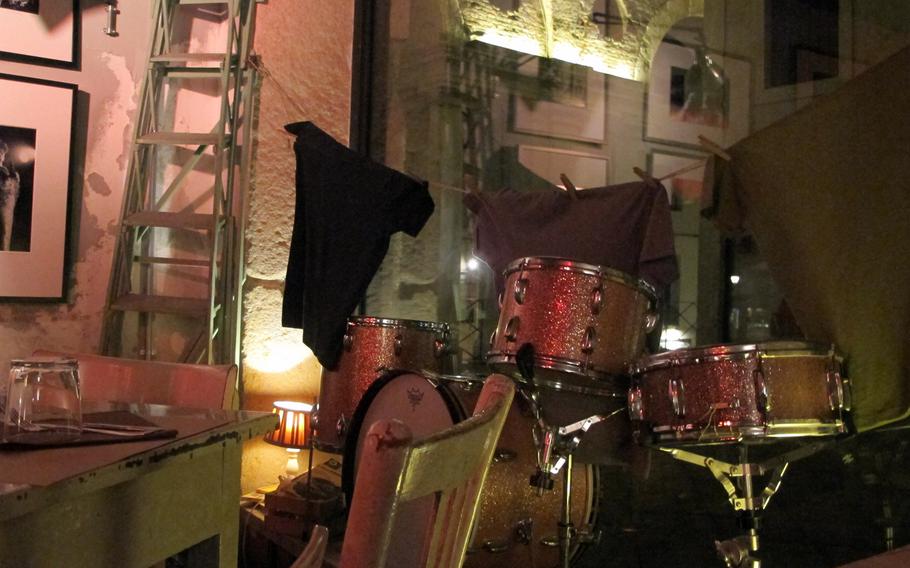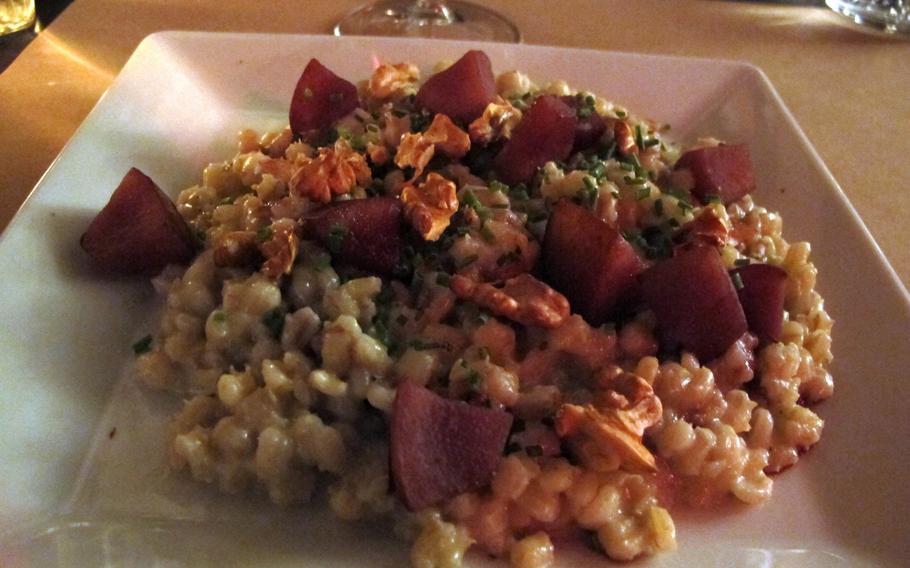 As the weather warms, Italians take to dining al fresco. By mid-March, all the little cafes have set up their tables and umbrellas outside.
Not Bar Borsa. With its exquisite location within the stone arches of Vicenza's grand Basilica Palladiana — about as far from the "golden arches" as you can get — there's no need for umbrellas.
Yet Bar Borsa does serve hamburgers. I ordered one once mostly to hear the server repeatedly say the word. It sounded like John Belushi's version. But really, the joke was on me because it came dressed with mustard and almond sauce — something no American would ever put on a burger.
The "Borsa Burger" is one of the establishment's "all-day foods." The place doesn't close for hours in the afternoon between lunch and dinner. Bar Borsa opens at 10 a.m. every day but Monday and just keeps going until 2 a.m. Is it a bar or restaurant? It aspires to be both, with signature cocktails, an impressive wine list, jazz ensembles — and dishes like seafood en papillote with tomato confit, quinoa, thyme "and scent of lemongrass."
I'd had breakfast and lunch there before, and while impressed with the fabulous setting, I'd come away disappointed in the food. But I'd never had dinner there, and the menu, posted on a board in pastel chalk, was enticing.
When I arrived shortly after 7 p.m. on a chilly weekday, a few people sipped wine at the outside tables. Inside, it was already more than half full. Much of the lighting was provided by candles, reflected by the tin ceiling and sparkling bottles of wine. But the romance was cut by James Brown's "I Got You" blaring from the speakers.
There were three starters, first courses and main courses — nine dishes in all. I skipped the starters. For the first course, I ordered orzotto pasta creamed with blue cheese and wine reduction with pears and walnuts. It was as good as it sounds. The pears had been nicely spiced, the blue cheese, produced in Piedmont, the menu explained, tasted much like gorgonzola.
I wasn't hungry any longer. Nonetheless, I ordered the beef cheek braised in Barolo wine with mashed potatoes and Jerusalem artichoke chips. I pondered whether my dish might really contain a cow's cheek — it did — but when it arrived, it looked like a small pot roast. It also tasted like the best pot roast ever, with a rich wine gravy, which was accompanied by my glass of cabernet sauvignon.
And I've often wondered what a Jerusalem artichoke is, let alone its chip. But the menu told me it's a North American tuber that combines potato and artichoke flavors. In the U.S. these days, they call it a sunchoke and praise its nutritional benefits, while also cautioning about its gas-producing qualities.
Bar Borsa
Address: Piazza Dei Signori 26, Vicenza, Italy
Hours: 10 a.m. to 2 a.m. Tuesday through Sunday, 6 p.m. to 2 a.m. Monday
Reservations: Recommended
Menu: Varied, in Italian
Dress: Casual
Prices: Moderate, from 9 to 16 euros, plus a 2-euro cover charge
Phone: (+39) 0444 544583
Website: www.barborsa.com
---
---
---
---