Baby love: The ins and outs of Chinese adoption
---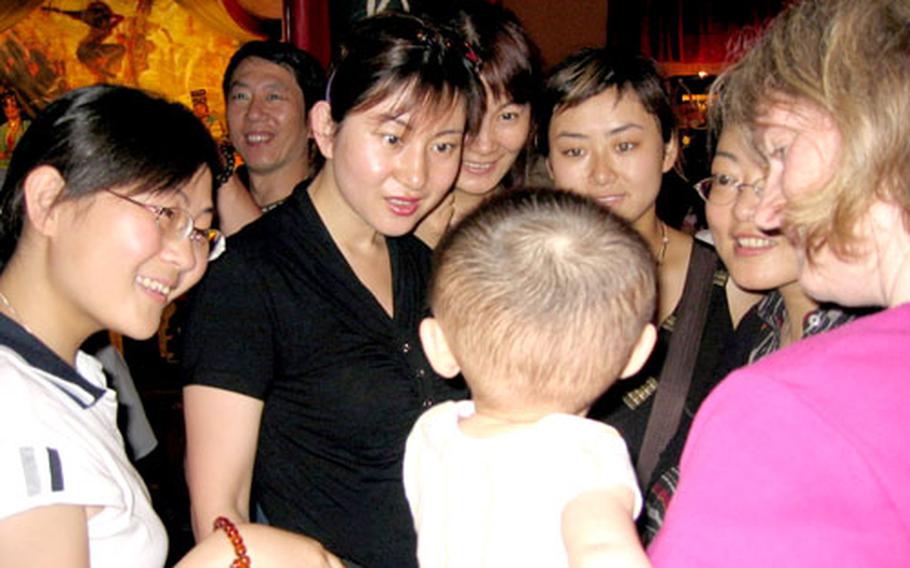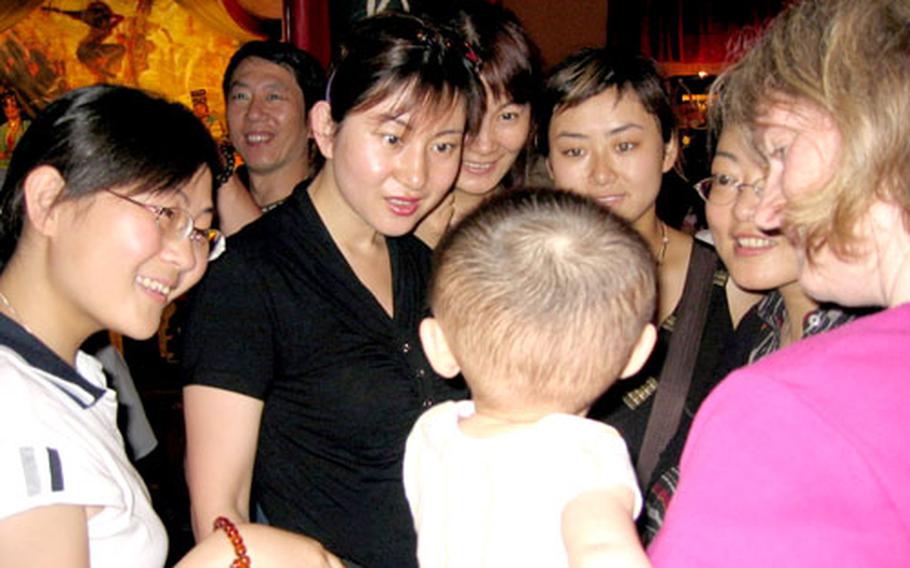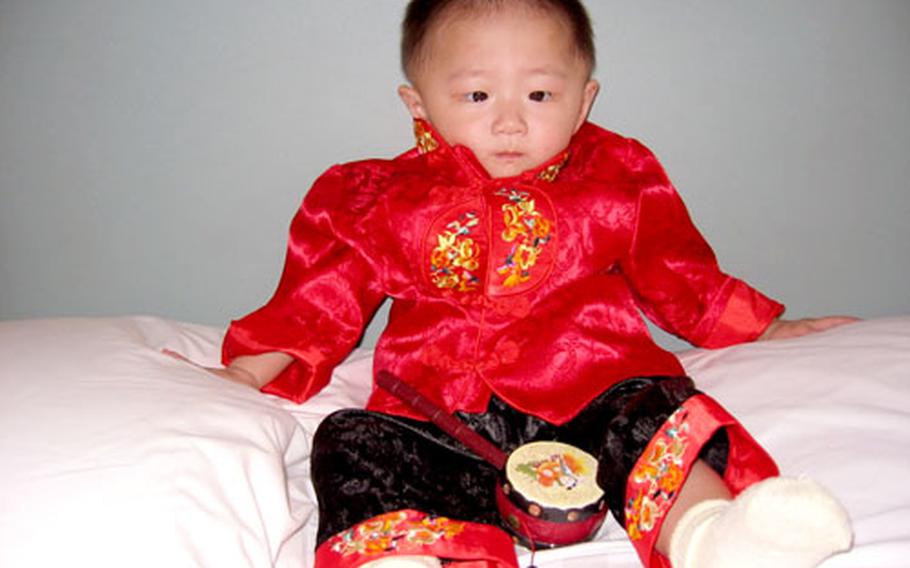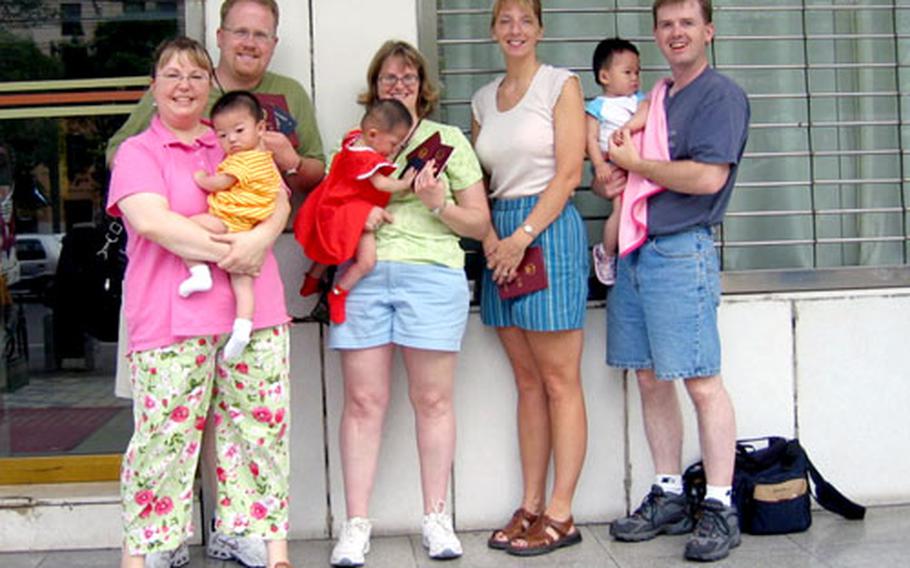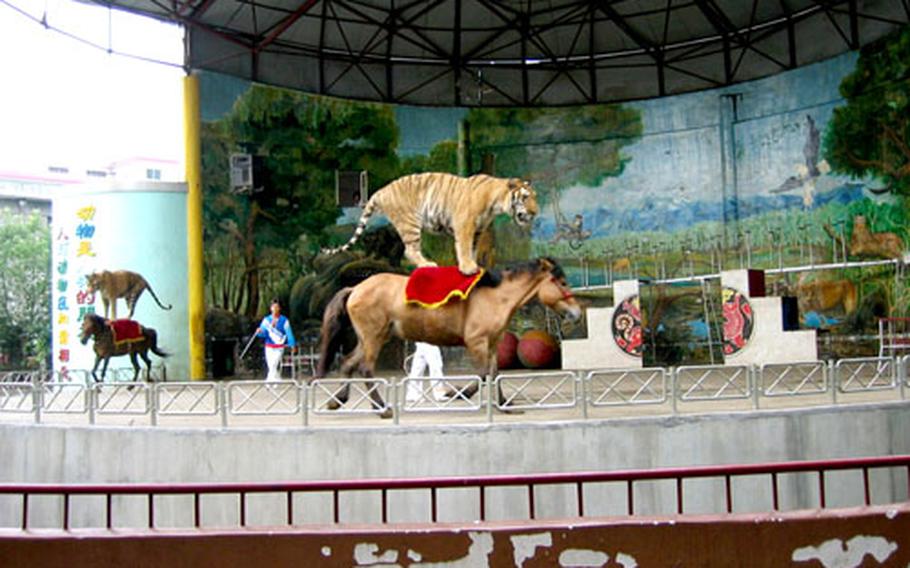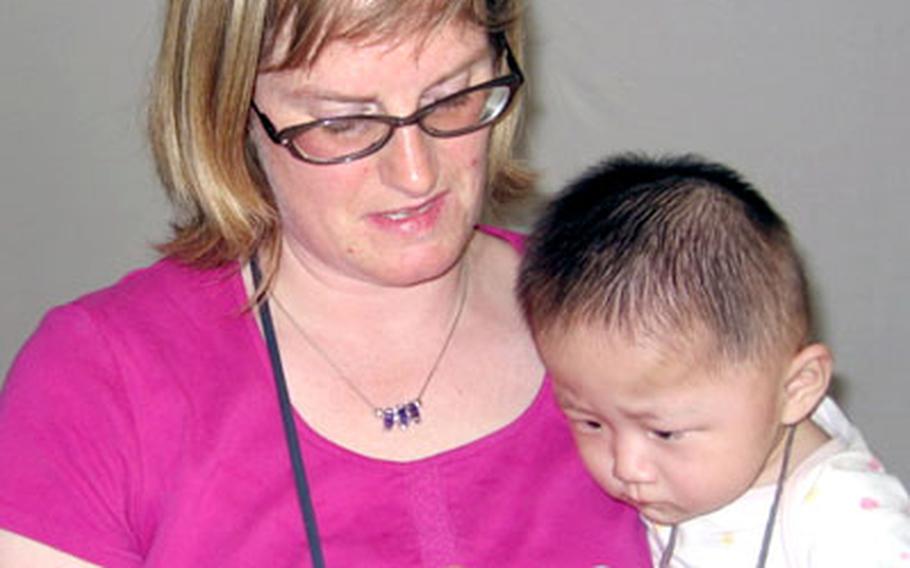 The White Swan Hotel in Guangzhou, China, is swanky. Its rating is five stars, and it's all that. A white-gloved attendant stands at the entry. The atrium's décor consists of soaring spaces and a waterfall. Exquisite antiques and reproductions sell in the ground-level shops.
But the "must have" accessory there isn't the latest mobile phone or hot automobile. Conversation doesn't center on business deals or bottom lines.
Most Americans at the hotel know it for another reason: It is the place to stay while paperwork required by the U.S. Consulate for adoptive children is finalized.
The number of adopting couples from the United States is impressive. According to statistics from the State Department's Web site, 7,044 immigrant visas were issued to orphans from mainland China in fiscal 2004, up from 6,859 the previous year.
And the trend continues. So the White Swan should have few concerns about losing this segment of its client base. The hotel estimates that 35 cribs are occupied on any given day of the year.
Tom and Tammy Jameson, with three natural-born children of their own — two sons and a daughter — a modest house and middle-class income, aren't the type of people you'd peg as yearning for another child. Yet they felt their family was incomplete.
"We knew we'd like a fourth child to round out our family, and ideally, the last one would be a girl," said Tammy. "We also knew there were many little girls in China in need of good homes.
"We did our homework, and we learned that Chinese adoptions are predictable in that you are informed up-front about the time line and expenses involved."
So after a year of preparation, and an outlay of up to $20,000, it was time for one or both adoptive parents to journey to China to retrieve the newest family member. Tom opted to watch the children in the United States while his wife, a friend of mine from college days, and I agreed to meet in China for the adoption.
An adoptive parent must appear personally in the province where the assigned child is registered and the adoption is facilitated by the Social Welfare Institute. So we had to fly to Nanchang, the capital of Jiangxi province. Tammy arrived just hours before her group of three couples was to pick up their new daughters.
Almost immediately after we arrived at the Social Welfare Institute, the orphanage director, assistant, two caregivers and three tiny babes in arms entered. The new parents, having received photos in advance, easily identified their little ones. While one wailed and another whimpered, the newest Jameson was contentedly occupied with her name tag.
The Chinese expertise in handling adoptions was apparent. Following the uniting of child and parent, there was a photo stop — one for baby's passport, one for the adoption certificate — and a ceremonial gift exchange accompanied by nods and smiles.
Then it was time to move on. The next group was nipping at our heels. It was only 4 p.m., still plenty of time before day's end for dozens of other parents to experience the culmination of their dreams.
Thus, little 1-year-old Lydia, christened Zhi-Ke at birth, entered our lives and became the centerpiece of our existence for the remainder of the trip. She's a snip of a girl with closely shorn hair, a tiny slope of a nose, thick straight eyelashes, a downward gaze and perpetually intent expression on her face. We were sold from the start. How does love toward a hitherto complete stranger blossom so intensely within minutes?
The next day, more formalities. Receipt of a translated form recording baby's diet, sleeping habits, prior illnesses and favorite activities. A year of life reduced to a single sheet of paper. An interview by an official with questions about occupation and income, and, curiously, "Is that the baby from your photograph?" and "Are you satisfied with this baby?" We wondered if anyone opted out, explaining they'd hoped for a different model or a sounder sleeper.
Following issuance of the adoption certificate, the next stop was the notary public for certifying paperwork and initiating the baby's passport. Then, as we awaited finalization of the documents, we had three days free to sightsee and bond with baby Lydia.
Many adoptive parents consider waiting a hardship, but we were ecstatic to have time to get to know China and its people. And considering that Lydia would vie with three others for attention at home, the days were a blessing.
We enjoyed long walks, pushing a stroller in the muggy weather and aided only by a map in Chinese (match the symbols). It was fun to check out neighborhoods not on the guided tour. We visited the zoo and saw tigers riding horses, goats on tightropes, and other unnatural animal acts. Wal-Mart has reached Nanchang, providing for a jolly afternoon of shopping. Clothes shopping was disappointing — exquisite silk dresses sold for the equivalent of $12, but alas, the Chinese size XXL, the largest available, would have last fit when I was about 10 years old.
Wherever we went, Lydia was the star. The Chinese love babies, and she attracted entourages who unfailingly asked, "Is this a Chinese baby?" and, "Boy or girl?" A collective spirit to child-rearing exists, and our babies oftentimes had their blankets tucked about them by well-meaning grandmotherly types despite 100-degree heat. One lass had her nose wiped with a passer-by's dirty hanky.
As the days passed, Lydia grew closer to her new mother. Although I fed, played with and cuddled her, she immediately exhibited a preference for "mamma." Adoptive children and parents are matched in Beijing by the China Center of Adoption Affairs, where assignments take place randomly. But the matches seemed so perfect, we suspected ancient, toothless elders with psychic powers work there.
With the issuance of the babies' passports, our time in Nanchang ended. A short flight brought us to the ultramodern city of Guangzhou. And the White Swan Hotel.
The hotel, in cooperation with the Mattel toy company, offers adoptive parents a unique gift — the "Coming Home Barbie," a Caucasian-featured Barbie clutching a tiny Asiatic-featured baby. Mattel has also fitted out a playroom for the many tots passing through. Couples making subsequent adoption runs with older siblings in tow were particularly appreciative of the facility.
An interview with a U.S. consular official represents the final hurdle to bringing baby home. Well, not exactly. There's still a 14-hour return flight.
According to our guide, about 200,000 babies, the overwhelming majority of them female, are abandoned every year in China. The actual number might be higher. In her book, "The Lost Daughters of China," author Karin Evans estimates 1.7 million girl babies are abandoned annually.
The lucky ones get adopted, and I felt fortunate for having borne witness to these first steps toward a second chance in life. My friends report that Lydia is adjusting well. Next time I return to the States, at the top of my "to-do" list is looking in on this special girl.
Other resources
Being stationed overseas does not have to be an obstacle to adopting a child. U.S. military based in Europe considering adoption should visit the Web site for the KMC Adoption Support Group, based in Kaiserslautern, Germany. The site contains useful links on topics ranging from home study providers and upcoming support group meetings to contact information on individuals with knowledge of the adoption process. The site is also useful for those who may be considering adoption as an option for their unborn child.
A European Adoption Symposium is held annually and presents a wealth of information on both domestic and international adoptions. The next one will be May 13, 2006, at The Church of Jesus Christ of Latter-day Saints in Kaiserslautern. The symposium is not affiliated with any church or religious organization. The support group volunteers will also be present at the U.S. Army Europe Land Combat Expo at Patrick Henry Village on Sept. 21-23 in Heidelberg, Germany.
Stationed elsewhere and considering adopting a foreign child? The following Yahoo groups should yield helpful information for Americans living abroad.
---
---
---
---