At Ristorante Rosiello, the seafood tastes better with a sea view
---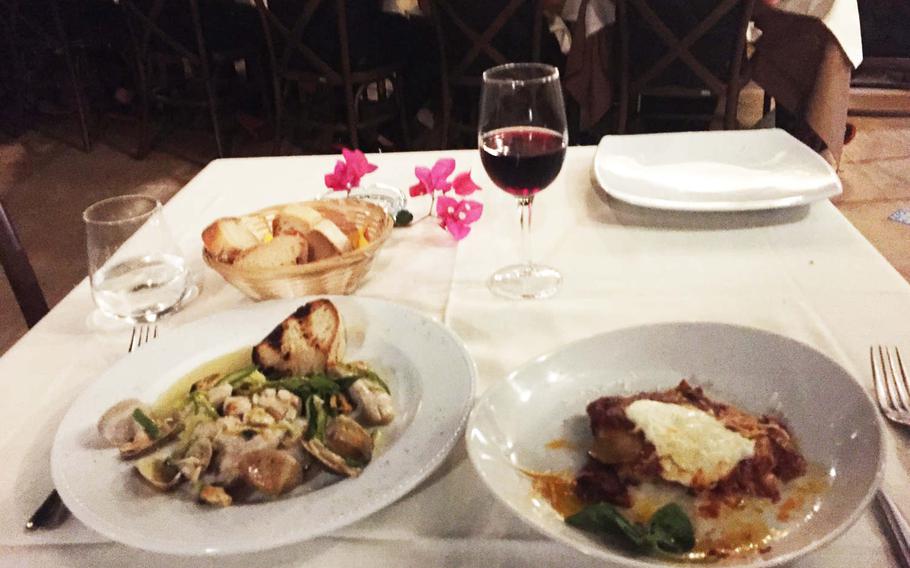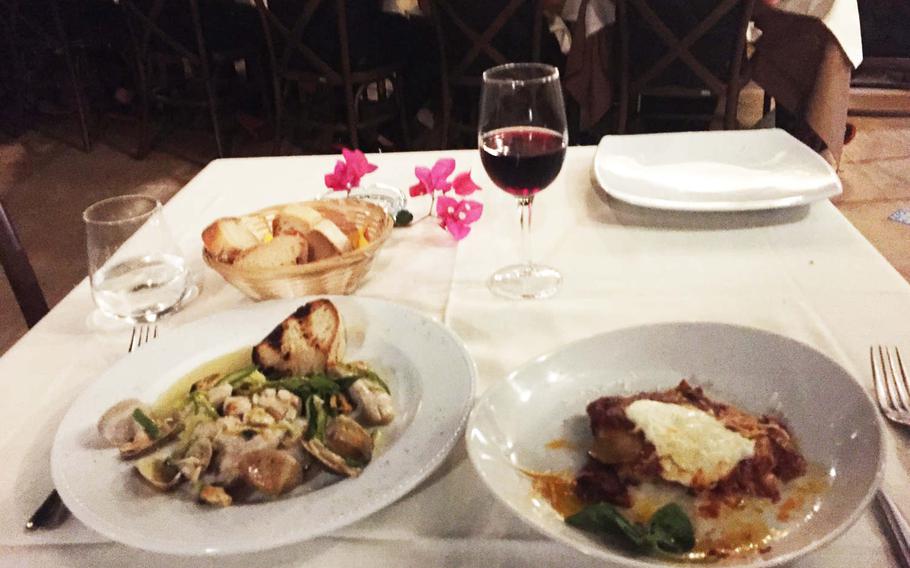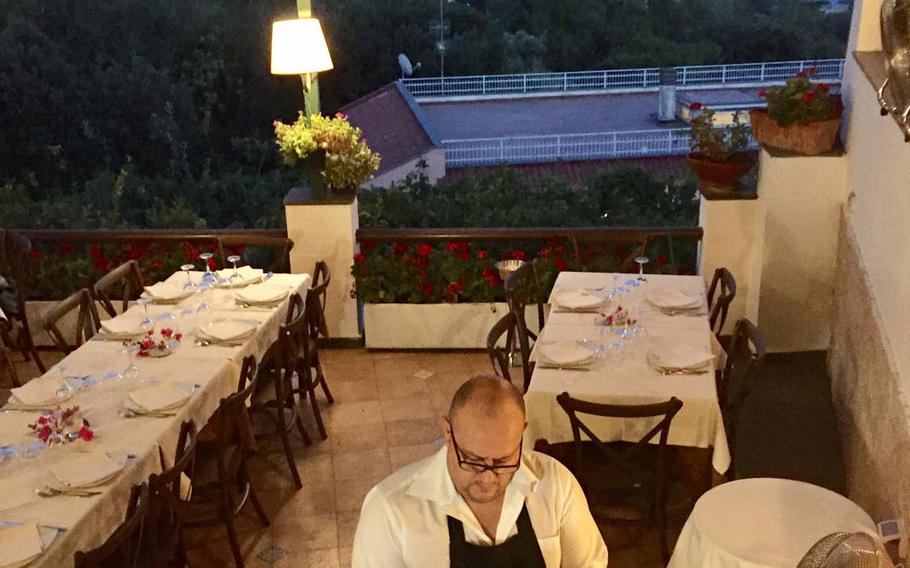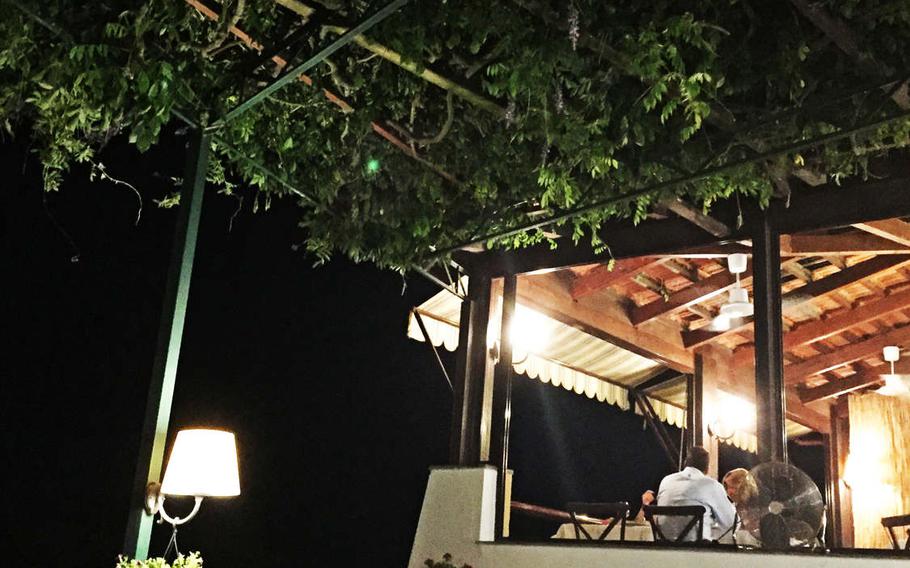 Ristorante Rosiello is as Mediterranean as a dining experience can get, especially at dusk.
You sit on a patio under a leafy, thick-branched canopy and feel a mild ocean breeze. You gaze at an island in the distance, its clusters of lights twinkling like stars against the darkening sea.
And you can eat scrumptious seafood that seems tastier with the Mediterranean in sight.
Rosiello also serves pizza, meat dishes and vegetarian pastas. And there's a good selection of wine and other beverages.
It's among the superb seafood restaurants in a 2-mile area within the Posillipo and Marechiaro districts on Naples' southwest edge. The prices are mostly in the 12-26-euro range ($14-$29). Lobster is the pricey exception, with a kilogram (2.2 pounds) costing 100-130 euros.
I ordered bass, with scallops served in the shells, and an eggplant parmesan. House red wines can be a letdown, but this one did not disappoint. I got so caught up in the majestic ocean view and relishing the tender fish and scallops that I forgot to ask the waiter what kind of wine he'd served.
My tab was 33 euros. My only complaint was that the complimentary bread was a bit tough. I'm still getting used to Italian eateries serving bread appetizers with no butter.
I made mental notes for future visits: grilled royal shrimp, 22 euros; mix of grilled fish, 25 euros; fish filled with bread crumbs, tomatoes and herbs, 20 euros.
As night fell, the soft lamplight cast a warm, serene glow over the patio. Then the full moon appeared over the Mediterranean. Perfect for a date or date night.
Ristorante Rosiello Location: Via Santo Strato 10, 80123 Naples, Italy
Hours: 10 a.m. to midnight; closed Wednesdays.
Dress: Nice casual
Parking: Enclosed drive-in area for patrons.
Information: Phone: (+39) 081 769-1288. No email or website. Rosiello has a Facebook page that is searchable by name.
---
---
---
---