At Deus Ex Machina Cafe in Tokyo, customers dine among motorcycles and surf boards
by
Tyler Hlavac
April 5, 2017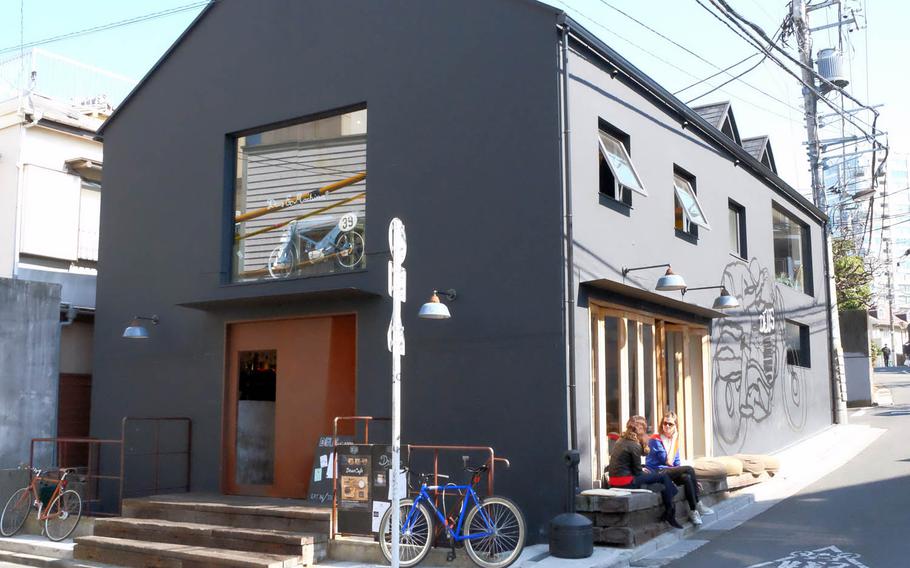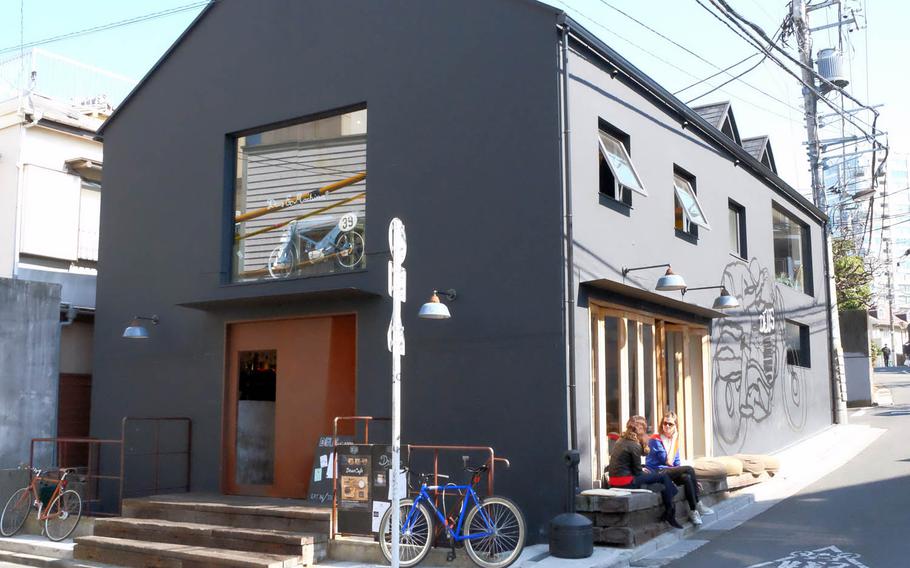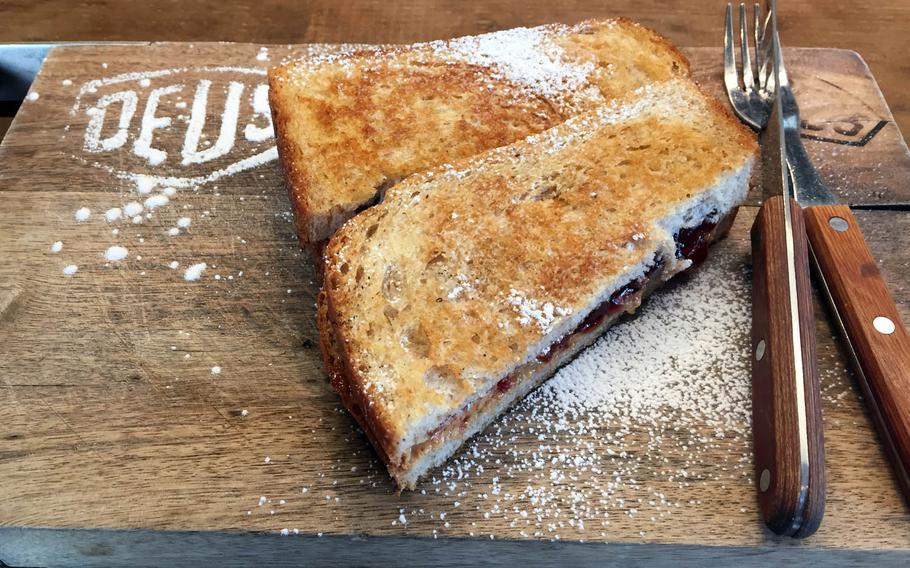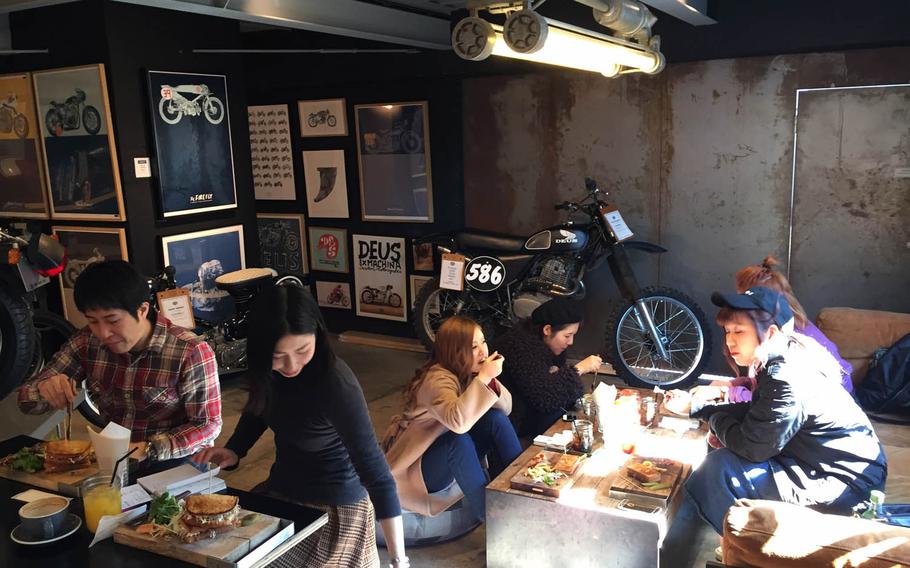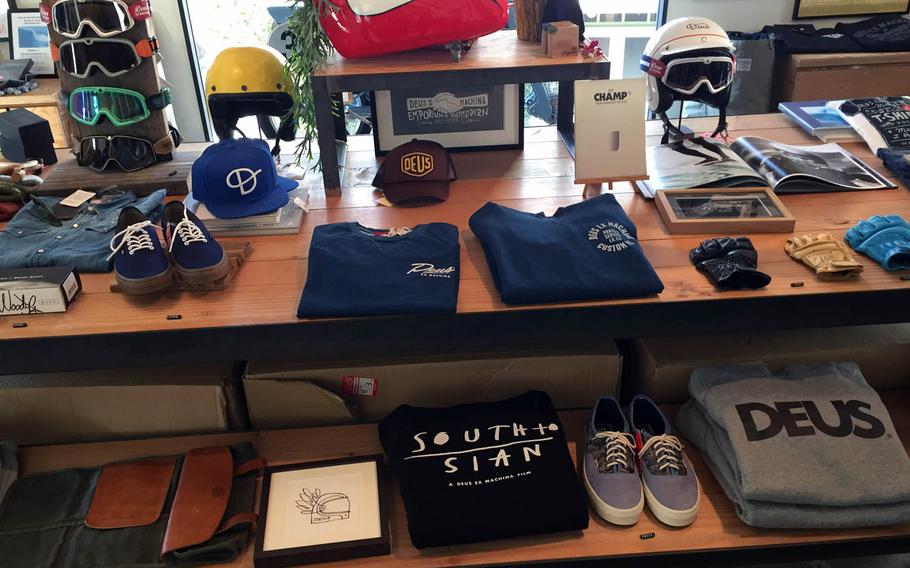 What do surfboards, motorcycles, coffee and grilled sandwiches have in common?
Probably nothing, but you can find them all at Deus Ex Machina Cafe in Tokyo's fashionable Harajuku district.
The shop is one of five in the world operated by Deus Ex, an Australian company similar to Volcom or Quiksilver that specializes in motorcycle and surfer clothing.
Cafe customers can order coffee and food and check out surfboards, clothes and motorcycles.
Grilled sandwiches make up most of the cafe's menu. The sandwiches are pretty good, but it's hard to mess up a sandwich.
The grilled sandwiches, served with fries, salad and a pickle, include barbecue pulled pork (1,050 yen, or about $9.40), steak patty and roast onion (1,300 yen, or about $11.60), macaroni and cheese (880 yen, or $7.85) and peanut butter and jelly (680 yen, or about $6.10). Food is available only at lunchtime.
There's a wide range of beverages — everything from espresso (350 yen, or about $3.10) to specialty drinks like black and herbal teas (700 yen, or about $6.25).
Where Deus Ex shines is its hip and laid-back atmosphere and customer service. Even those not into surfing and riding motorcycles might enjoy Deus Ex's personality.
Paintings depicting surfer and motorcycle culture hang on the walls, and 1970s R&B music plays while guests eat and drink while sitting next to motorcycles. The cafe's basement has a variety of surfboards on display.
Deus Ex blends well with the neighborhood and shares space with trendy barbershops, shoe stores and restaurants.
The clientele is a mix of foreigners and Japanese, and the staff speaks English. It's pleasant to see the Japanese staff engaging with regulars and calling them by name.
Deus Ex probably isn't going to win any national food awards, but it's a hip place to spend an afternoon.
Deus Ex Machina Cafe
Location: 3-29-5 Jingumae, Harajuku, Tokyo, about a 10-minute walk from Meiji-jingumae Station
Hours: 9 a.m. to 9 p.m. weekdays; 9 a.m. to 8 p.m. Saturday and Sunday. Food is available only during lunch hours, 11:30 a.m. to 4 p.m.
Prices: Sandwiches cost between 680 yen (about $6.10) and 1,300 yen (about $11.60). Beverages range from 350 yen (about $3.10) to 700 yen (about $6.25).
Dress: Casual
Information: Phone: 03-5413-3949; website: http://deuscustoms.com/cafes/harajuku
---
---
---