Aposto approaches cuisine with gusto
by
Dan Blottenberger
September 27, 2011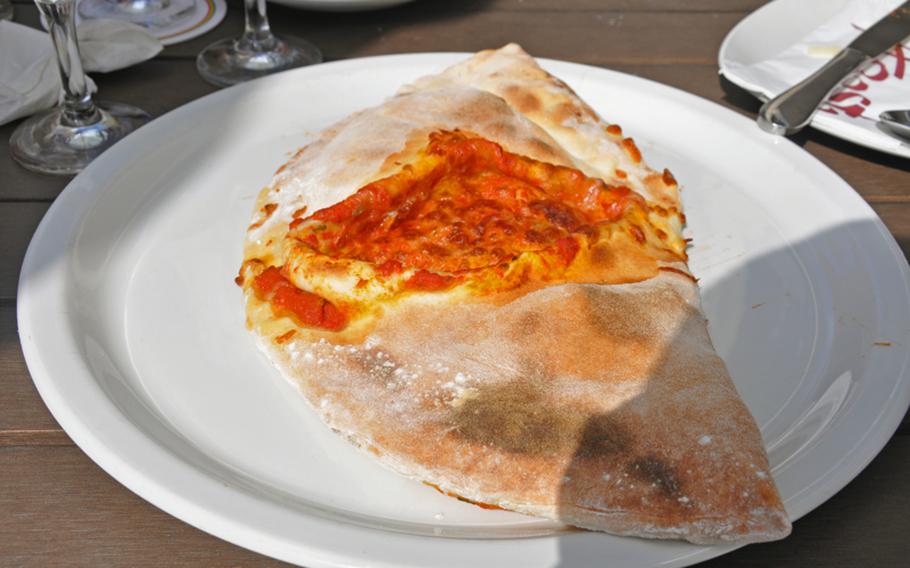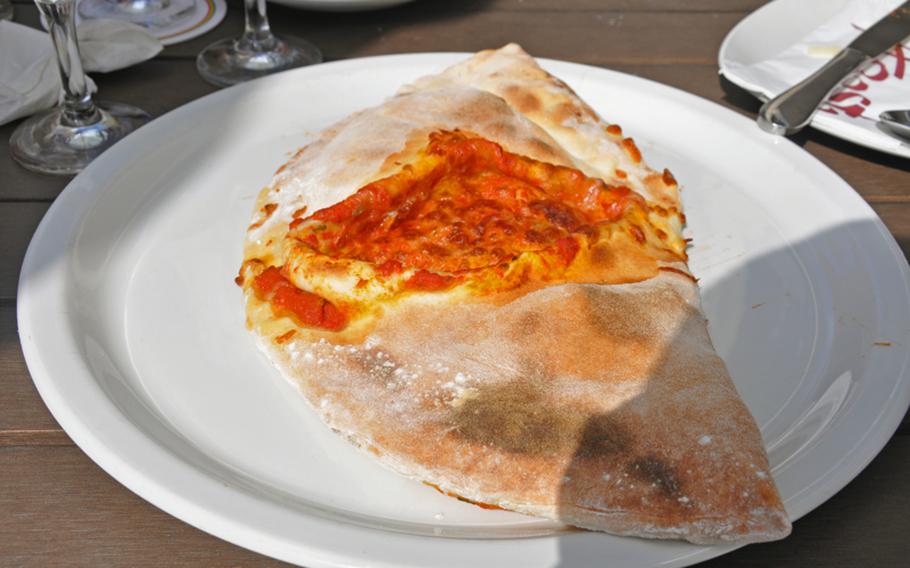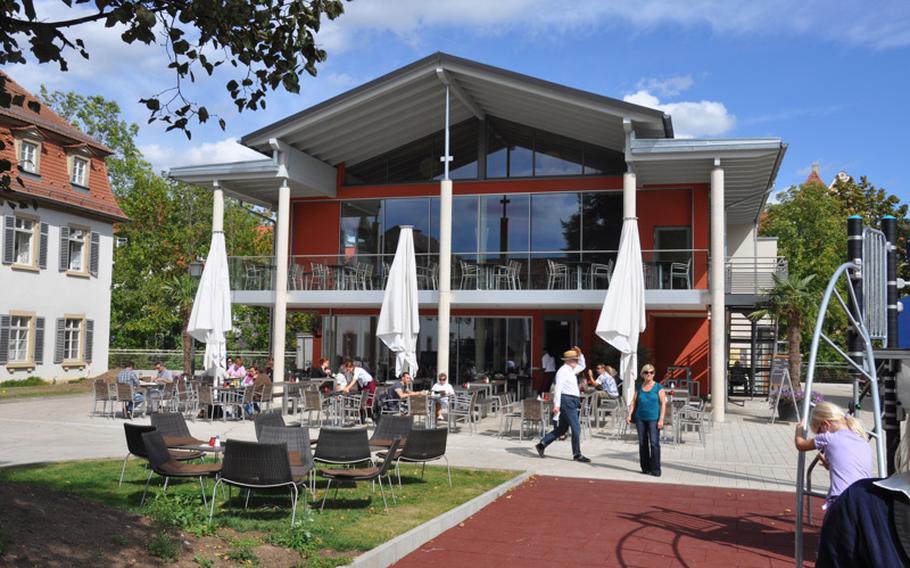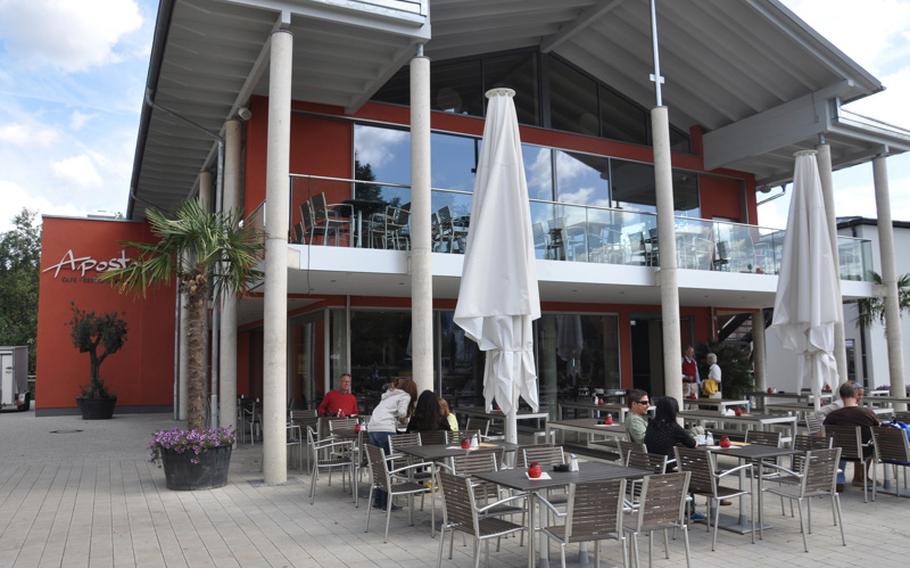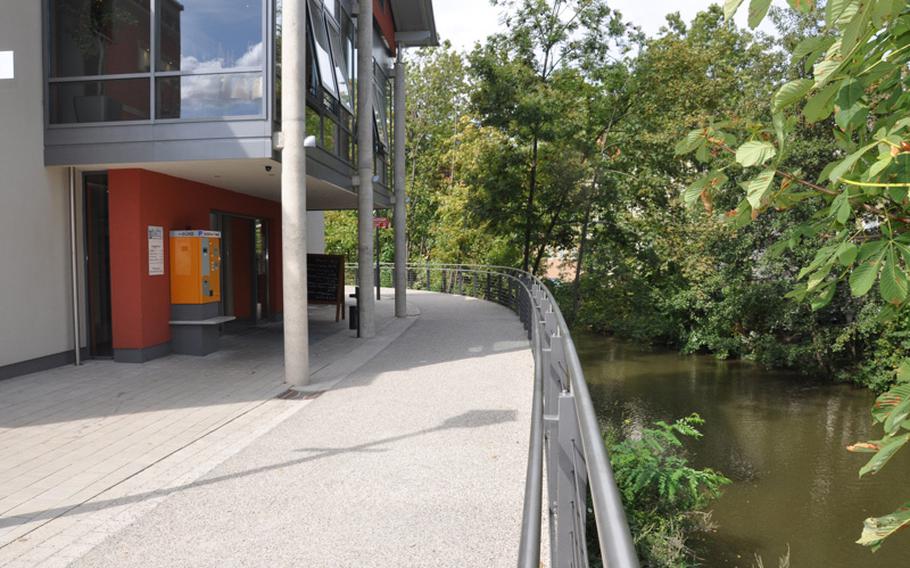 There is something about the stone-oven-baked calzone that keeps me going back to Aposto Cafe-Restaurant-Bar in Bamberg, Germany's, old town.
Aposto serves the delicious stone-oven pizza with about a dozen varieties of stuffings.
Dare I forget the lasagna? Something about that cheese combination tempts me time and time again. After I decide to head to Aposto for lunch or dinner, a calzone-or-lasagna battle always ensues.
Aposto also tempts customers with its homemade pastas, fish dishes and steaks — standard options at many Italian restaurants. My wife sticks with the salad and ravioli, accompanied by Parmesan cheese. It's a dish I'm always happy to finish off for her.
Because of the restaurant's convenient location and great food, dining at Aposto has become a habit for my family and friends since it opened in April. The restaurant, decorated with olive trees, has two stories and sits along the Regnitz River. It's a good location for an Italian restaurant in a town that is often called "Little Venice" because it is similar in appearance to the Italian city. Restaurant seating is available inside and out. For the weekend crowds, seating is available on the second-floor terrace.
The location isn't the only thing that's convenient about Aposto: A small playground directly in front of the outdoor seating area allows parents to enjoy their meal while keeping an eye on their youngsters frolicking about.
And if you are worried about parking, don't be. A city parking garage is located directly under the restaurant with access via elevator to the restaurant's riverside door. Meanwhile, the location is a great starting point for seeing what Bamberg has to offer. The city's cathedral and the Old City Hall are within walking distance of the restaurant.
During weekend dinner hours the restaurant can be crowded, so if you have a large party, it's best to call ahead for reservations. But, because of the ample seating, it's usually not difficult for a small party to get a table.
Aposto is a chain restaurant by German standards; there are five in Germany. Another is only a 38-mile drive away, in Schweinfurt. Others are located in Karlsruhe, Mainz and Pforzheim.
Don't let the lack of originality in Aposto's menu discourage you; there's a lot to choose from.
Because of the Bamberg experience, I might be checking out the restaurant's other locations the next time I am in those cities.
blottenbergerd@estripes.osd.mil