'Apache: Air Assault': Just hovering
by
Brian Bowers
November 27, 2010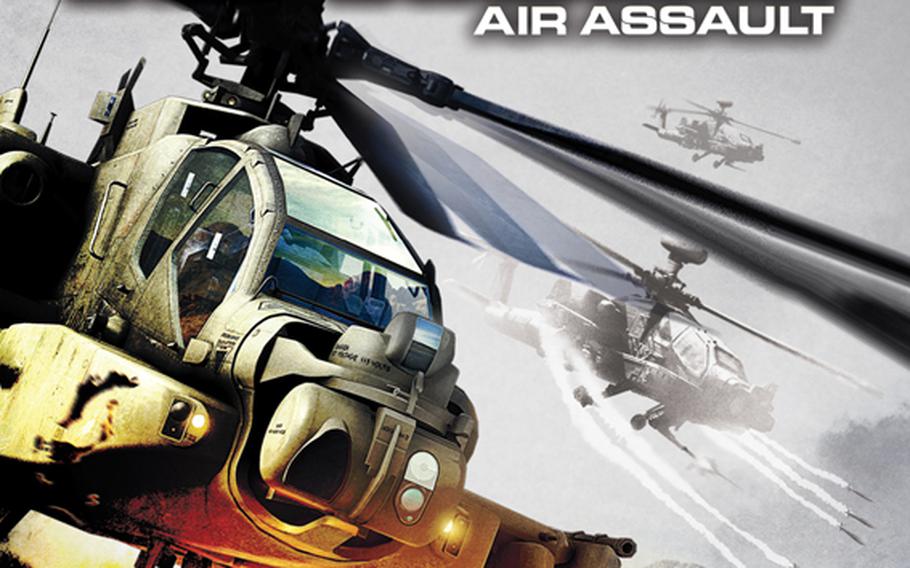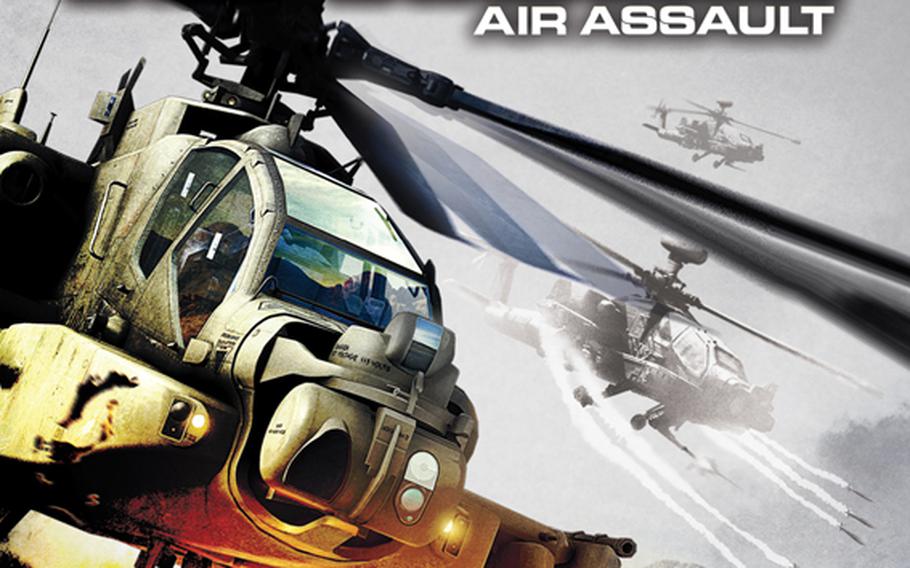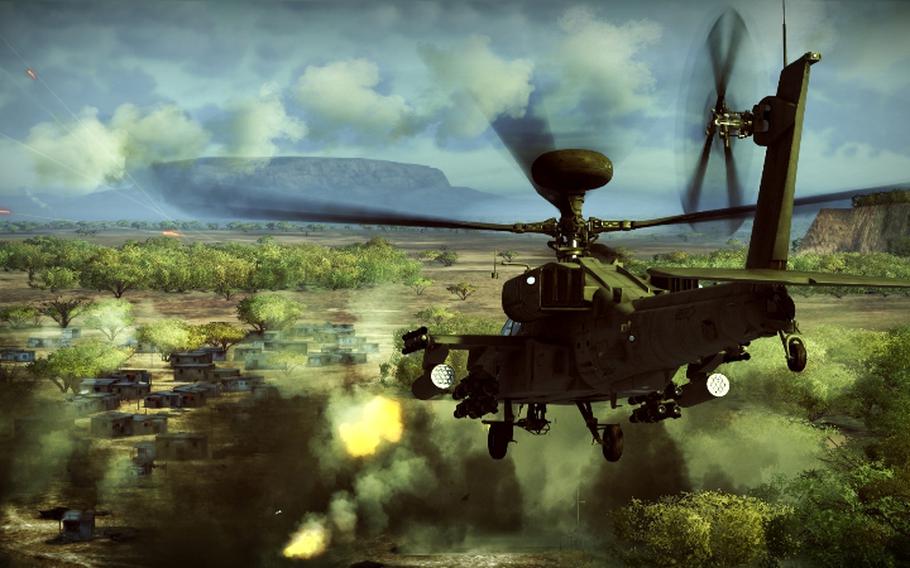 In most action games, I love the helicopter missions. Zipping along just above the jungle canopy and unleashing a cascade of rockets at anything that presents a threat. Definitely cool.
I was eager to take to the air with "Apache: Air Assault," a helicopter action game developed by Gaijin Entertainment for Activision. Unfortunately, I never did much more than hover.
In the T-rated game's campaign mode, you play as aviators from three different crews flying AH-64 Apaches. You'll spend time blasting terrorists in mountainous terrain that resembles Afghanistan, drug lords in jungle-covered Central America and pirates in shantytowns in what looks like Somalia.
Most of the missions are pretty straightforward: Take off, blast a bunch of ground targets and land. Some tasks can get a little tricky, such as one where you have to defend a downed copter's crew from being overrun by attackers in an urban landscape that resembles Mogadishu. However, there's not really a whole lot of variety.
In addition, hopping among three different crews doesn't do anything to create a sense of story. As a result, the game felt like a collection of random missions rather than a coherent campaign.
Flight controls rely on using the controller's two joysticks to ascend, descend, change pitch and move. I thought it worked pretty well, but my sons — who generally pick these things up with ease — found the controls frustratingly difficult. And even I have to admit that the controls didn't always respond the way I expected during combat. I'm not sure whether this was simulating some sort of damage that wasn't being noted on the screen, or if it was just getting glitchy.
Attacking generally involves lining your copter up with the target and firing a 30mm cannon, rockets and a guided missile. Each can be very effective when used on the right targets. In easier difficulty settings, your ammo replenishes in flight after a few minutes. When playing on the Veteran setting, you'll need to return to a landing zone to reload.
Another option is to hit the "autohover" button and then go into the Direct View Optics mode, which lets you zoom in on your opponents and blast them with your 30mm cannon or fire a guided missile at their location. In addition, an infrared review can help you pick out hidden foes.
You can play through the campaign with a friend, with one player acting as the pilot and the other as gunner. However, this requires a tremendous amount of coordination and communication since it's virtually impossible to hit a target until everything is lined up perfectly.
You can also play online as part of a multi-copter attack team.
While I did have some fun with "Apache," it felt rather shallow because of its limited story, repetitive missions and inconsistent controls.
Platforms: Xbox 360 (tested), PlayStation 3, PC
Online: www.apache-game.com
---
---
---
---