Amigos Mexican Restaurant brings belly-busting midweek deals to Bury St. Edmunds
by
liam Howard
August 30, 2018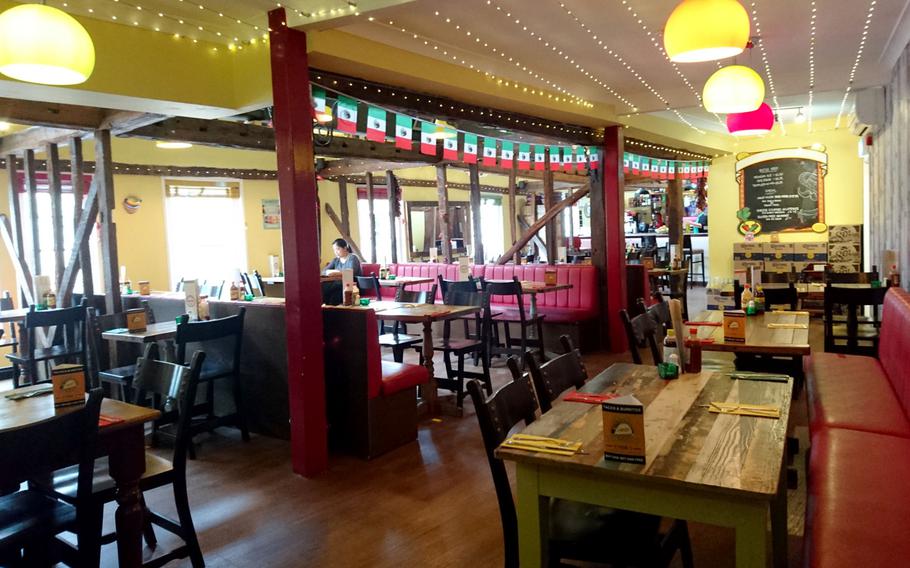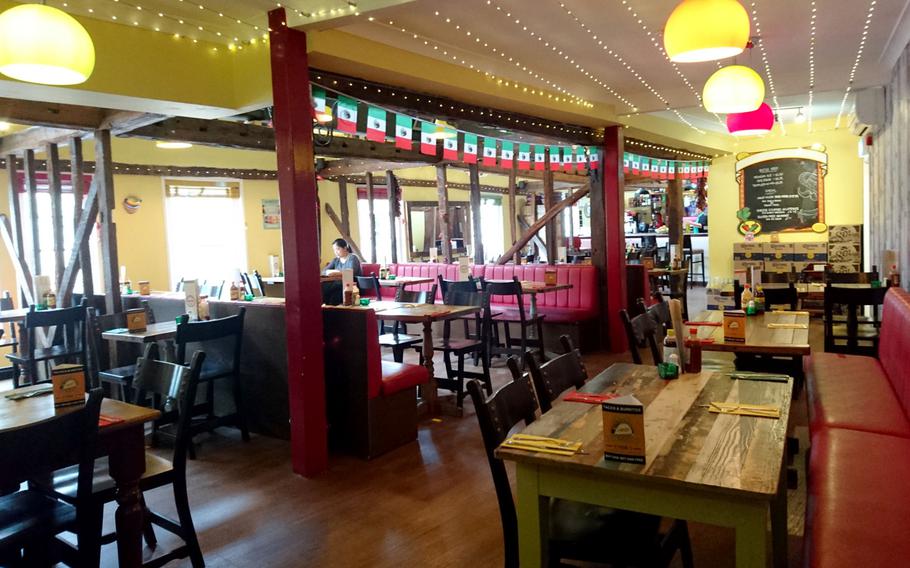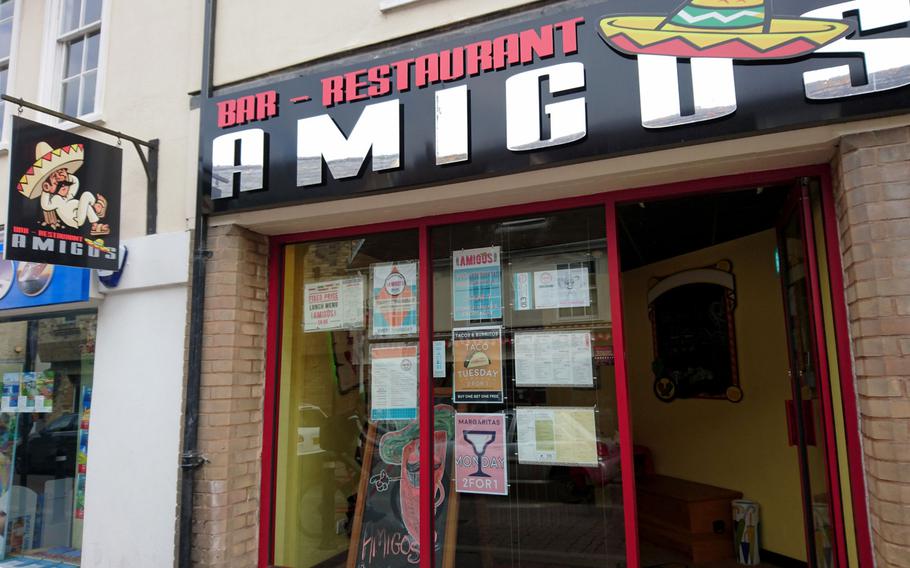 Mexican soda and beer, burritos stuffed to the limits of tortilla capacity and literal feasts of tacos are just some of the cuisine I've enjoyed at the Amigos Mexican Restaurant in Bury St. Edmunds, England.
Amigos offers a selection of tacos, burritos, enchiladas, quesadillas and fajitas, Mexican ales such as Pacifico and Corona, tequilas and several flavors of Jarritos soda.
All-day midweek deals include: two-for-one margarita Mondays, two-for-one tacos and burritos on Tuesdays, two-for-one chimichangas and enchiladas on Wednesdays, and a free drink with any meal ordered on Thursday.
Personally, I think that the two-for-one meal deals are meant to be shared between two people instead consumed by one person.
When my wife and I took advantage of Taco Tuesday for the first time, we ended up with a table filled with plates of tacos, and our cozy date night suddenly became a food-consumption challenge.
We eyed each other across the table, nodded silently and got to the business of devouring our 12 tacos with sides of refried beans and Spanish rice.
Three of the tacos were filled with battered fish sprinkled in lime, bits of cabbage and chipotle sauce; three contained shredded pork, onion, lettuce and verde sauce; three came with shredded chicken in mole sauce lettuce and sesame seeds; and the final three featured a mound of chopped steak, onions, lime and coriander.
It was an impossible feat, and two of the tacos survived the dinner.
I was just glad that we didn't each order two massive burritos.
Even though it's not quite on the level of the mom-and-pop Mexican restaurants I frequented when I lived in Colorado Springs, Amigos is well worth a visit with an empty stomach and a thirst for cold beer.
howard.william@stripes.com Twitter @Howard_Stripes
Address: First floor, 35-36 Brentgovel St., Bury St. Edmunds, IP33 1EA, England
Directions: The restaurant is about a 25-minute drive from RAF Mildenhall via the A14 to Bury St.
Parking: The nearest lot is the Cattle Market Car Park next to the Arc Shopping Center.
Hours: Noon to 10 p.m. Mondays-Thursdays, 11 a.m. to 12:30 a.m. Fridays-Saturdays, noon to 6 p.m. Sundays
Dress: Casual
Prices: Chips and salsa and other snacks are 3.95-4.75 pounds ($5-$6); starters are 6.25 pounds; sets of three tacos, chimichangas, enchiladas and quesadillas are 13.95 pounds; burritos are 13.95-15.95 pounds; fajitas 12.95-16.95 pounds; salads 11.95-13.95 pounds; desserts begin at 5.95 pounds.
Information: Phone: (+44)(0)1284 488-060, website: amigosbury.com