Alsace Wine Route: Perfect for a sipping sojourn
by
Nancy Montgomery
September 14, 2011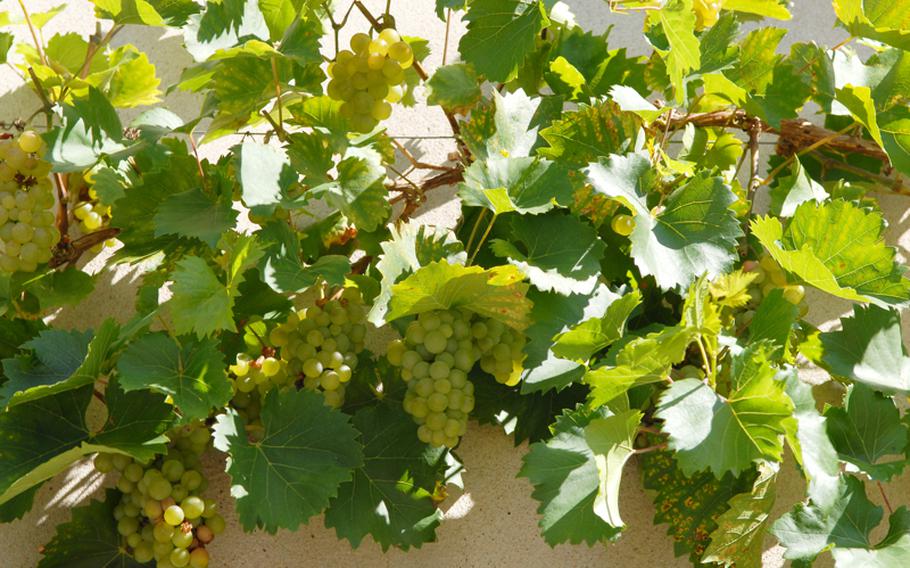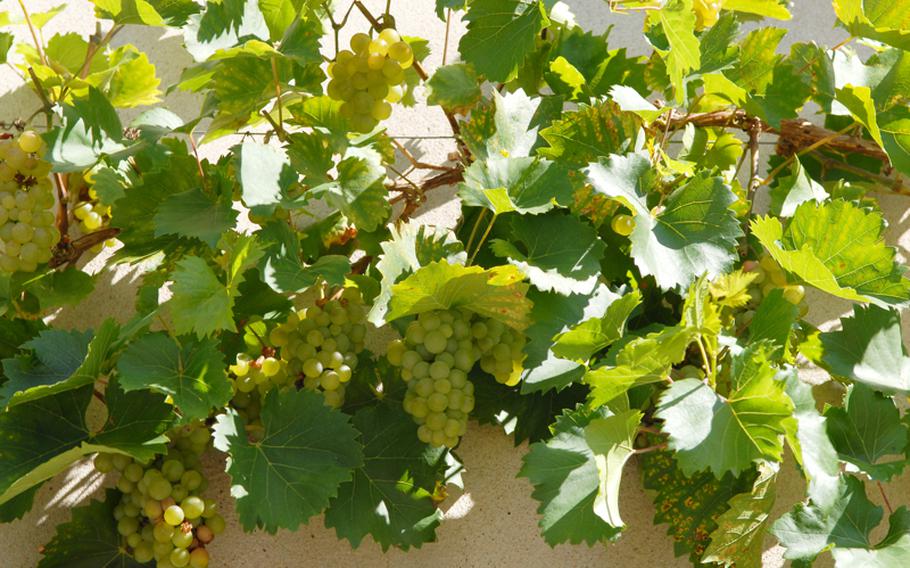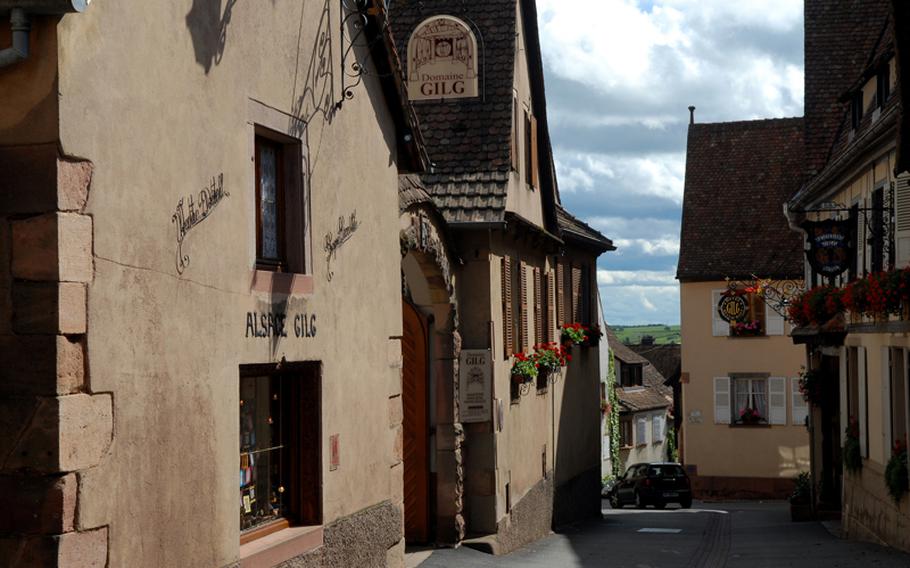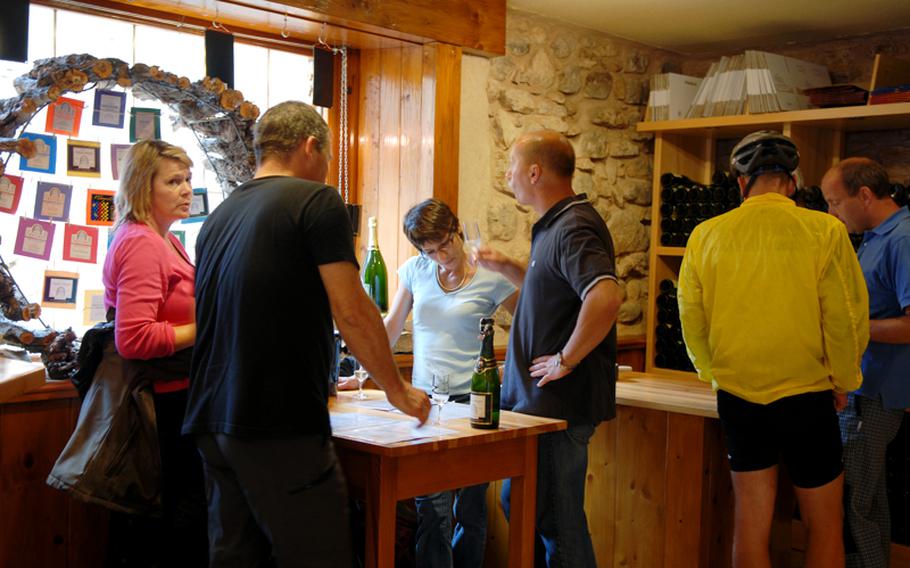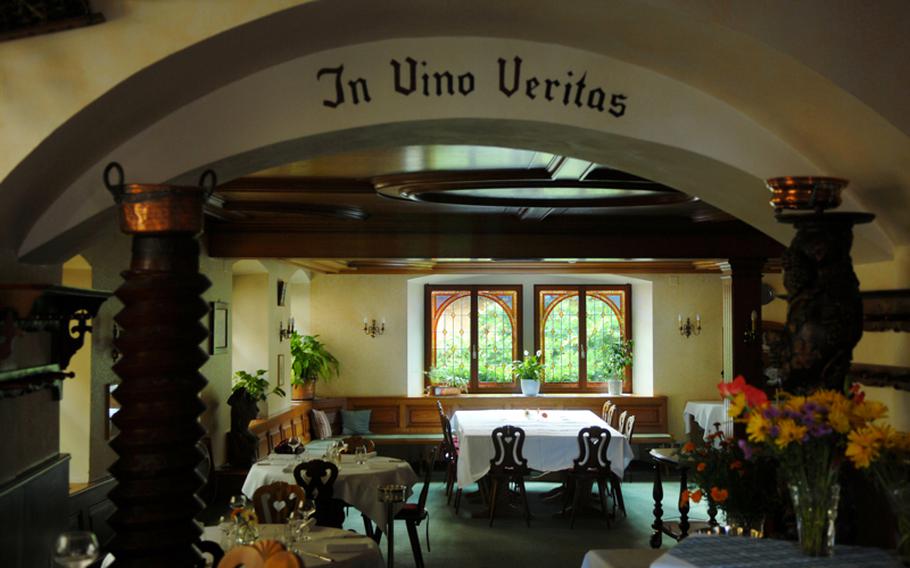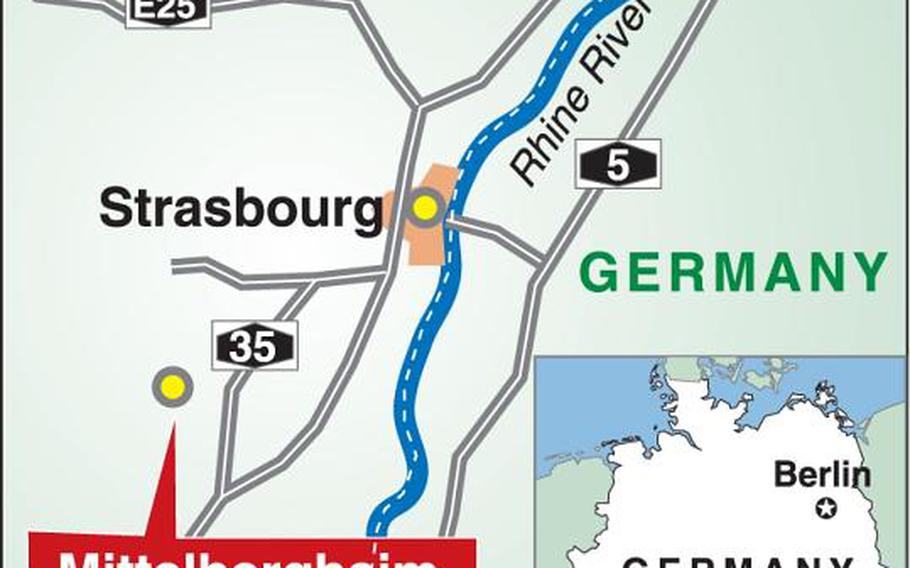 There's the Romantic Road in southern Germany, from Würzburg through Rothenburg ob der Tauber and on to Füssen. Along the way are walled medieval towns, castles and apple strudel: everything quintessentially German.
But a little farther west, where Germany and France have vied for control for centuries, there's another road that draws on two cultures and is perhaps even more charming: the Alsace Wine Route.
Just two hours from Heidelberg, across the border into France, the wine route winds for about 106 miles through the countryside between the mountains of the Vosges and the Rhine, from Thann to Marlenheim. It links little towns with pastel stucco and half-timbered houses, their flower boxes overflowing with geraniums. Vineyards and vintners are around every corner and restaurants commingle hearty German food with the more ethereal cuisine of France.
We drove first to Mittelbergheim, a member of the Association of the Most Beautiful Villages of France. There, like much of Alsace, families make superior wines from seven types of grapes: sylvaner, pinot blanc, riesling, muscat d'Alsace, pinot gris, pinot noir and gewurztraminer.
There are some 20 vintners in town. Among them is Domaine Gilg, which began producing wines in 1601, according to proprietor Jean Pierre Gilg. A nephew, a daughter and other relatives bustled about the sunny tasting room pouring whatever wines customers came in to taste and buy.
One woman bought just a single bottle for a dinner that night, after trying and tasting four white wines.
Others trooped in wearing bike helmets and Lycra shorts — the picturesque area is rife with bikers — and made off with several cases. They spoke French.
Then some Germans arrived to tour the cellar where the wine is made before making purchases.
All the Gilgs, like many people in the area, speak French and German; none spoke English. But they offered a number of brochures in English, and the price list is in the universal language of euros.
Avoiding the middleman when buying wine is a boon. Crémant, the region's sparkling white wine, goes for about 8 euros, or $11.50, and less if you buy a case. A similar crémant cost $20 on cheapwineratings.com.
Rieslings average about 10 euros, or $14.50, while similar rieslings online cost at least $25.
Domaine Gilg also has a restaurant, widely known as the best in the area, which features fabulous French food. Inside is a stencil over an archway reading In Vino Veritas, which can be loosely translated from Latin to mean "People tell the truth when tipsy."
We could have easily driven back to Heidelberg, but the region was so lovely: There were horses, there were rainbows — we half expected to see a unicorn — and the restaurant was so inviting, we decided to stay overnight.
Le Zinck Hotel, where we stayed, was a couple of miles from Mittelbergheim, in a town called Andlau. It was also beautiful, with flowers and apple trees we were encouraged to pick, and delicious grapes growing right on the building. The owner there did speak English and gave us a brief rundown on the town's former abbey, now a church.
It was founded in 880 by Richarde, the spurned wife of Charles the Fat, the king of Alemannia, and features a carved stone she-bear that pre-medieval women used to sit astride in the belief that it encouraged fertility. Next to the bear statue is a hole in the floor that was said to cure arthritis if you dangled your legs inside it.
The owner didn't mention the skull encased inside the church crypt: It's said to be that of St. Lazarus. The skull did not look happy. But there were plenty of cheerful bear statues throughout the town, including a giant one eating grapes.
montgomeryn@estripes.osd.mil