After Hours: Visit England without leaving Heidelberg
---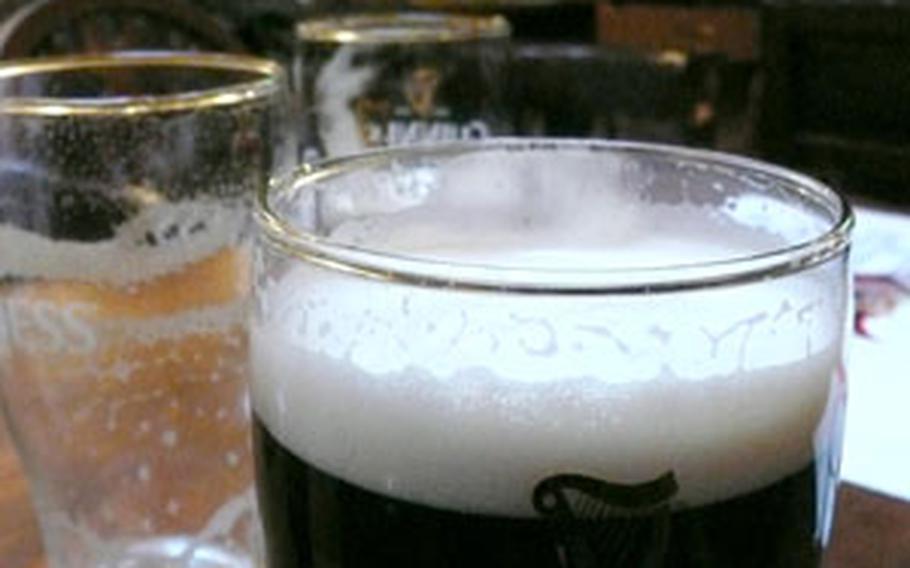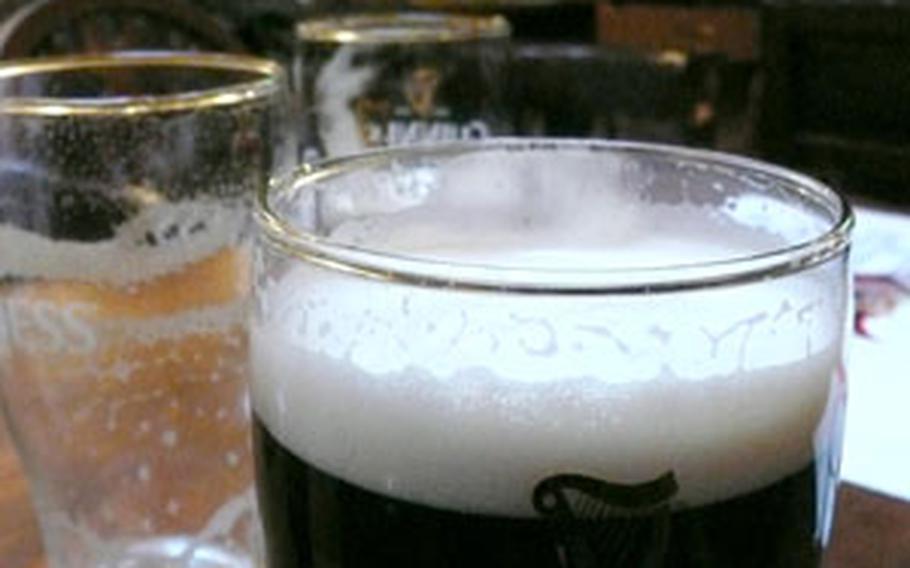 HEIDELBERG, Germany — My German vocabulary consists of one sentence, which, loosely translated, means "my German sucks."
I also know how to say, "One beer please."
I'm not proud of it. I'm just not a fast learner. That's what I say when I don't want to admit I'm lazy and haven't started the Rosetta Stone course I signed up for a year ago.
Because I'm embarrassed about this, I look for any opportunity to use the one language in which I can ask for toilet paper without having to point at my backside: English.
In Heidelberg, this is easy. In September it got even easier.
That's when The Talbot, an English-style pub with an English-speaking staff, opened for business.
It's not a new concept in the town. The Dubliner on the Haupstrasse and O'Reilley's across the river both cater to Anglophiles and have big regular crowds.
The Talbot, only a stone's throw from the old bridge, remains largely undiscovered.
It's not the sexiest bar in town, but if the stereotypes hold true, it's English.
It has Guinness. It has Newcastle. It has meat pies.
It also, on its Web site, boasts a "young and attractive English-speaking staff," and English-language newspapers.
English newspapers are a riot. The weird canoe guy who faked his own death — remember him? A Brit newspaper out for perusal recently at The Talbot had a doctored full-page picture of what the guy would look like as a druid. You won't see that in Stars and Stripes.
Above all, The Talbot is relaxing. You don't have to flag down the wait staff with complicated hand and arm signals. There's no loud music to scream over. And, because it doesn't yet have a regular crowd, it has plenty of open seats.
It also has all-you-can-drink coffee.
There is a catch. In order to get it, one has to order the "Mother of all English Breakfasts," which entitles the purchaser to "as much tea or coffee as you like until 3 p.m." That only works on the weekends, though, because the place doesn't open until 6 p.m. weekdays.
Among other attractions are Thursdays, aka "Quiz Night," foosball, darts and all the English Premiership games one could hope to see.
If you don't know what the Premiership is, don't worry. It's football. The kind played with feet.
See previous After Hours reviews here.
The Talbot Heidelberg, GermanyHours: Opens at noon weekends, 6 p.m. other days. Closes when everybody goes home.
Prices: Anywhere from 3.90 euros for a plate of fries, to 9.90 euros for the MOA English breakfasts to 19.90 for a jumbo steak. Extensive drinks list including beers on tap from 3.90 to 4.60 a half liter, whiskeys, wines and hot drinks.
Specialty: A sizable selection of English favorites
English menu: Of course
Dress: Like you're going to a sporting event
Clientele: Mostly British ex-pats and some Americans
Location: Haspelgasse 4, Heidelberg (next to the old bridge). From the A5, take exit 37 toward Heidelberg on route 37. Follow the signs to stay on the 37, which will end up running along the Neckar river. The road runs right under the old bridge and near The Talbot. Follow signs to park, and walk to the pub.
Phone: 06221-650-66-44
Web site: www.the-talbot.de
---
---
---
---