After hours: Uoshin, Tokyo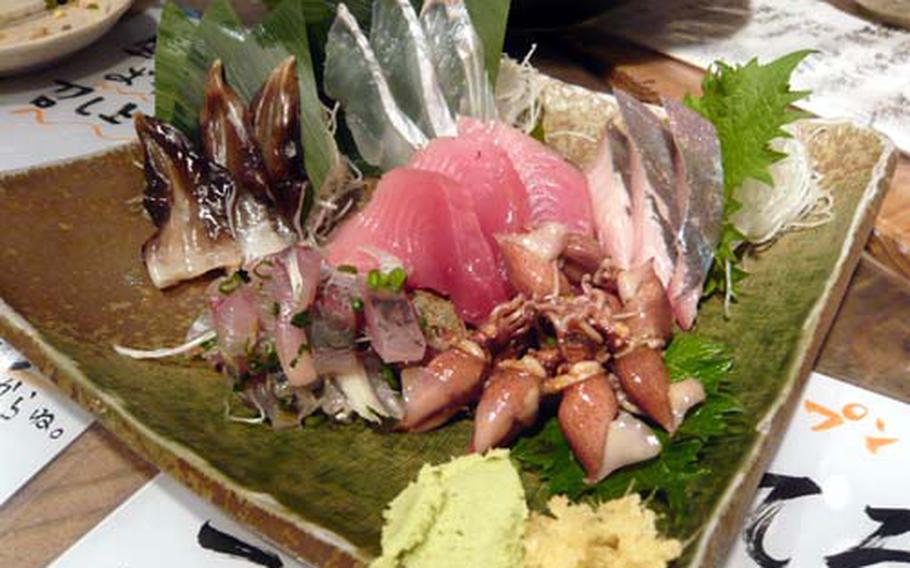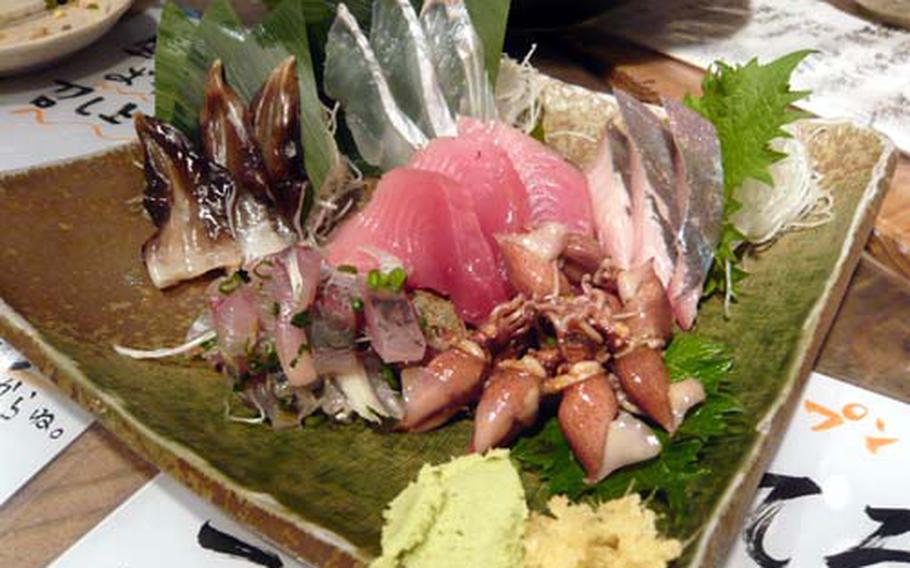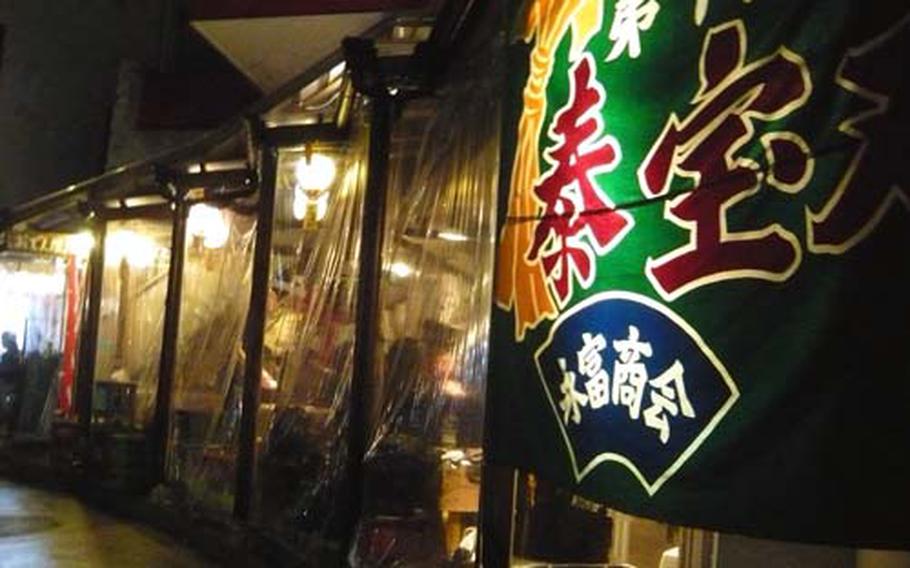 In Tokyo, it's one thing to stumble on a restaurant that serves fresh and good fish dishes, but it's another to find a place that also offers them at a reasonable price.
But we found a place that offers both. And it's within walking distance from Hardy Barracks.
It is possible at Uoshin since it's owned by a fish broker. You are guaranteed to be served fresh fish that are in season.
The first thing you notice when you walk into Uoshin is the bustling atmosphere and energetic and friendly staff.
You get the feeling of being in a crowded, busy fish market. It's decorated with the colorful flags flown on fishing boats to indicate a good catch, and uses plastic beer cases for stools and wooden boxes as tables.
Uoshin's clientele ranges from young crowds chugging beer and nibbling on grilled fish and shrimp tempura to middle-aged salarymen eating sushi at the stand-up counter while sipping on sake.
You won't go wrong ordering fish dishes. They are prepared in different ways: grilled, stewed and raw. We ordered grilled Atka mackerel, fried oysters, simmered yellowtail and Japanese radish and fried whitefish. The must-haves are sushi and sashimi, fresh slices of raw fish, which is an assortment of the fresh catch of the day.
If you feel adventurous, there are all kinds of fish-parts dishes. Fried fish bone chips and grilled tuna head weren't too scary.
There are also plenty of vegetable dishes if you get tired of fish. Uoshin has salads, steamed vegetables, and boiled edamame. There are also fried noodles and a Japanese-style omelet.
Even though the staff doesn't speak much English, the English menu provides enough description and also tells you what the daily recommendations are.
It is easy to be surprised by the bill at Tokyo restaurants, but you don't have to worry at Uoshin. Five of us had six beers and about 20 small appetizer dishes and we paid less than 4,000 yen each. But make sure you take enough cash since they don't take credit cards.
However, if you can't eat fish or crave meat, you may be in trouble. There are plenty of variations on the menu, but only fish, vegetable, noodles and rice dishes.
Hours: 5 p.m. to midnight (last orders taken at 11 p.m.) Mondays-Saturdays and 4 p.m. to 11 p.m. (last orders taken at 10 p.m.) on Sundays and Japanese holidays.
Prices: Kirin beer 580 yen, glass of sake 500 yen, dishes range from about 300 yen to 3,000 yen.
Specialties: Fish
English menu: Yes
Dress: Casual
Clientele: Mostly Japanese and some foreigners
Location: 9-6-32 Akasaka, Minato-ku, Tokyo. Three-minute walk from Tokyo Metro Chiyoda line's Nogizaka Station. From exit 3, go straight and cross the street to the other side of the road at the first stop light. The restaurant is right in front of the stop light.
Web site:http://www.uoshins.com/nogizaka_top.htm (Japanese only)
Phone: 03-3405-0411