After hours: Un Quinto, Yokota Air Base, Japan
by
Charlie Reed
September 27, 2009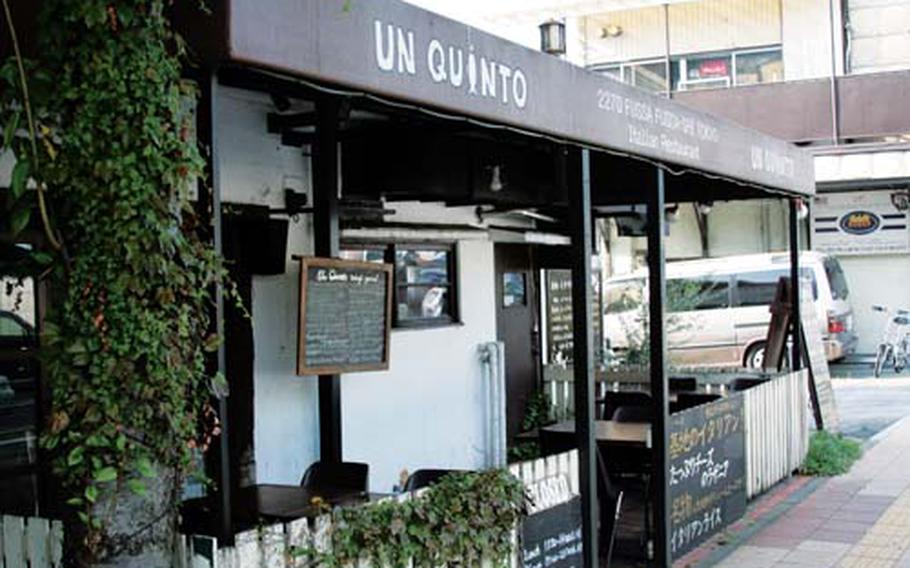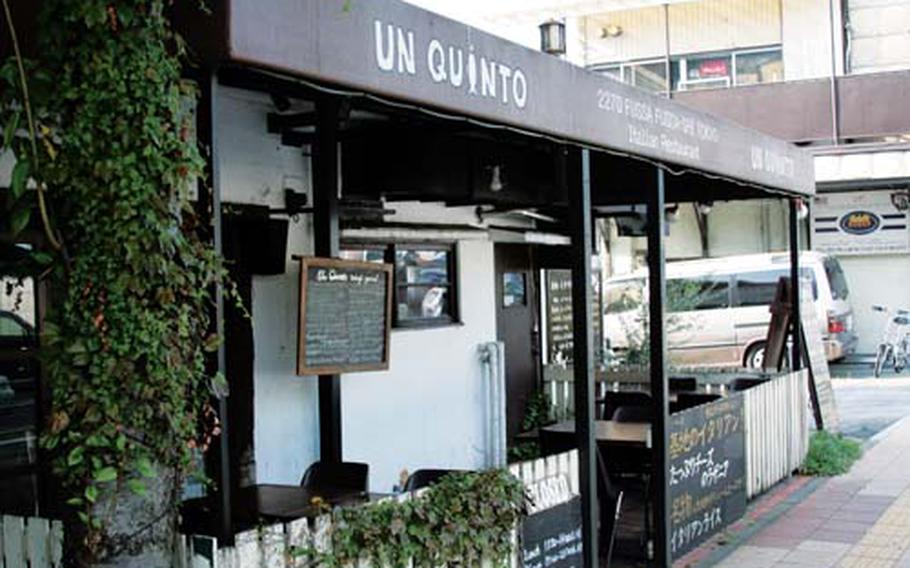 Mamma mia! A good Italian meal is but steps from Yokota Air Base.
If you're new to Japan like me, buying a Japanese frozen pizza can leave you with the distinct impression that this country is averse to Italian cuisine.
But Un Quinto smashes that theory to bits.
Easily missed along bustling Route 16 just outside Fussa Gate, Un Quinto is an understated establishment where the food speaks louder than any neon sign. Tucked away in a teeny-tiny white house, Un Quinto is the place to go when you're in the mood for big Italian flavors.
Appetizers include baked eggplant (980 yen), minestrone soup (620 yen) and a variety of salads such as prosciutto and rocket (1,200 yen.)
But my dining companion and I skipped the starters and went right for the entrees, which range in price from 1,200 to 1,500 yen. Most are offered in medium and large portions. Opt for the large, it's only 100 yen more.
I ordered the spaghetti with tomato, basil and Parmesan (1,300 yen) — one of the house specialties. The noodles came in a heaping mound, cooked just right and coated in a flavorful tomato sauce. Save a sprig of basil and a shake of canned Parm, the herbs and cheese did not factor prominently into the dish. Still, it was delectable and I was loath to leave anything on my plate.
Other pasta dishes include the classic carbonara (1,480 yen), spicy penne arrabiata (1,300 yen), squid spaghetti with ink (1,380 yen) and other Italian mainstays such as spaghetti and meatballs (1,400), lasagna (1,480) and a variety of risottos (about 1,400 yen each.)
My friend ordered the swordfish steak and roasted potatoes (1,400 yen) — one of several choices on the "daily specials" board. The fish was perfectly seared and seasoned, complemented by a twist of fresh lemon and a few raw greens.
Other specials on a recent night included potato gnocchi (1,400 yen), fig and ray ham (1,200) and sausage and fennel orecchiette (1,400.)
All desserts are 630 yen. I got the chestnut pumpkin pudding, which was essentially pumpkin pie flan. Not bad, but not great. I should have instead opted for an authentic Italian digestif (an alcoholic drink served after a meal and supposedly good for digestion.) Grappa and limoncello are my favorites, and they had both. Next time.
Un Quinto has been in business 29 years, and it's easy to see why. The food is excellent, the portions are hearty and the service fast and friendly. And with an extensive wine list and candlelight by night, it's a nice place to take your time and enjoy good food and good company.
Location: Fussa, Japan
Hours: 11:30 a.m. to 1:30 p.m. for lunch, 5:30 p.m. to 9:30 p.m. for dinner
Prices: Entrees average 1,200 yen to 1,500 yen. Wine by the glass is about 450 yen, soft drinks are 420 yen and cocktails 630 yen. Appetizers are around 900 yen and all desserts are 630 yen.
Specialties: Tomato, basil and Parmesan pasta, squid spaghetti and four-cheese pasta.
English menu: Yes
Dress: Casual
Clientele: Relaxed, under-35, Japanese crowd
Directions: Head straight out of Yokota's Fussa Gate and cross Route 16 and hang a left. It's about 100 yards on the right. The entrance is on the side.
Web site: No
---
---
---
---