After Hours: Umegae Sake Brewery in Sasebo, Japan
---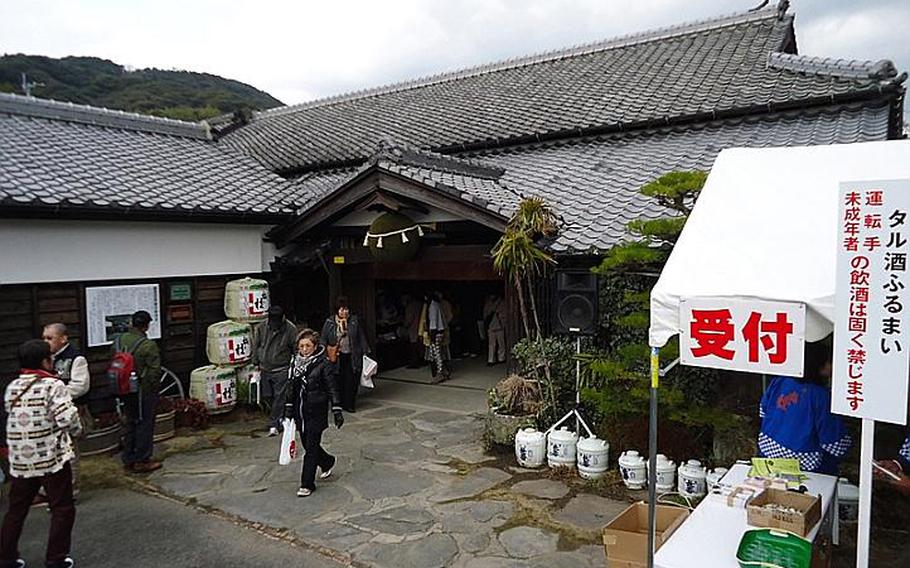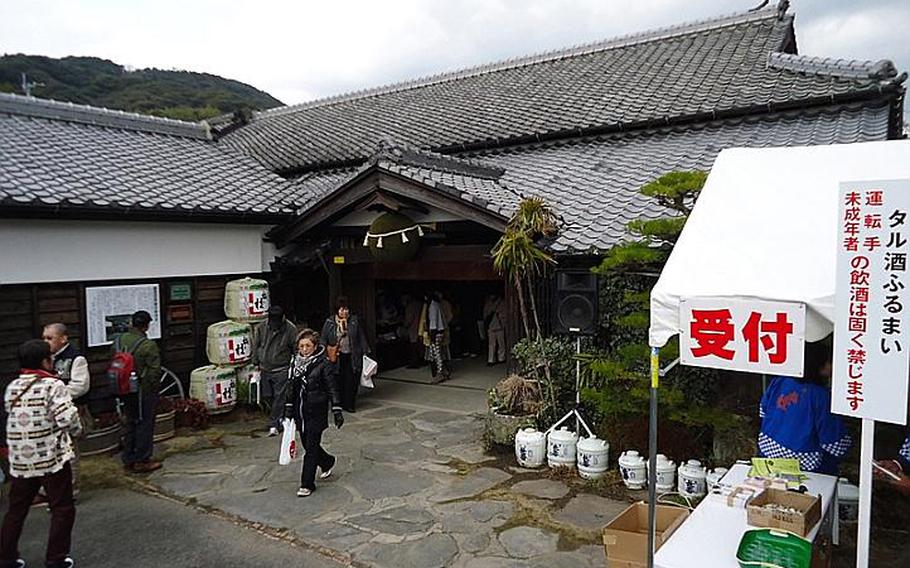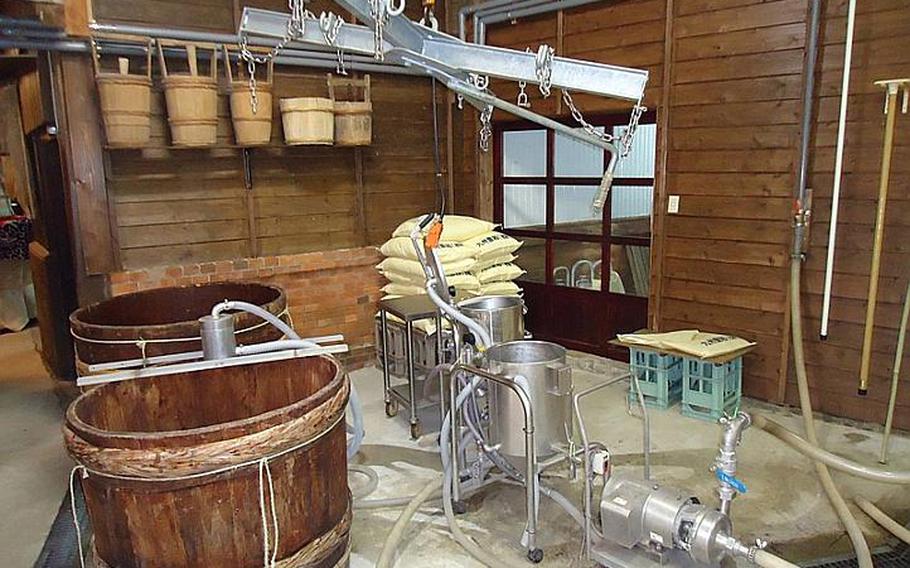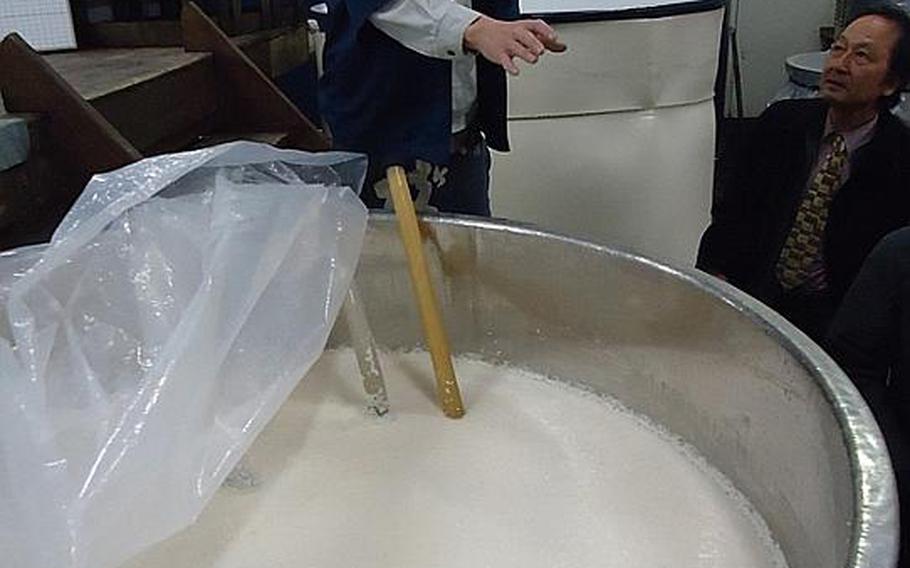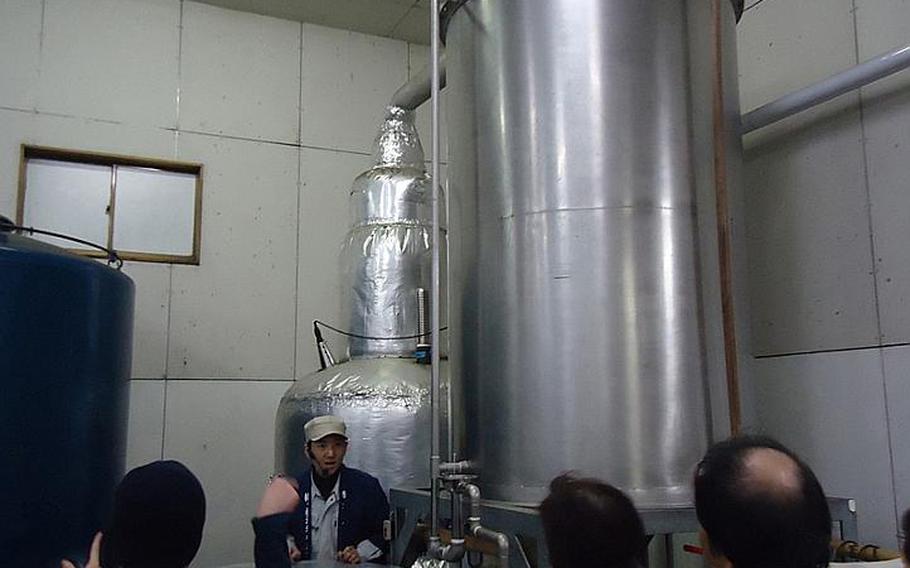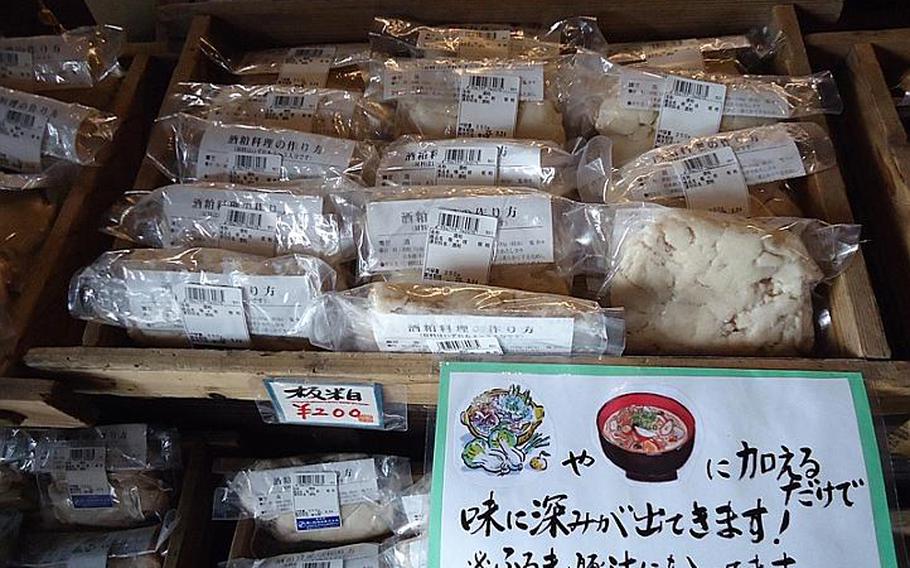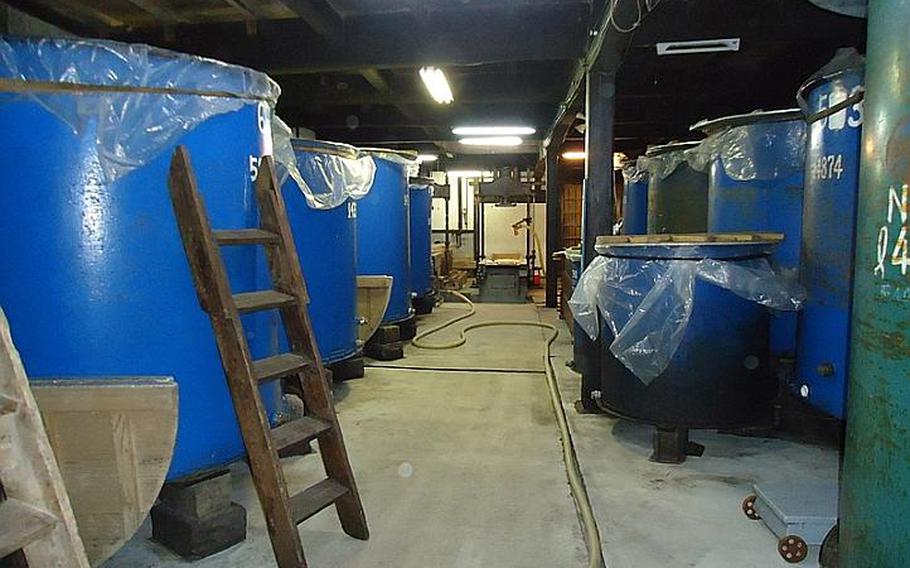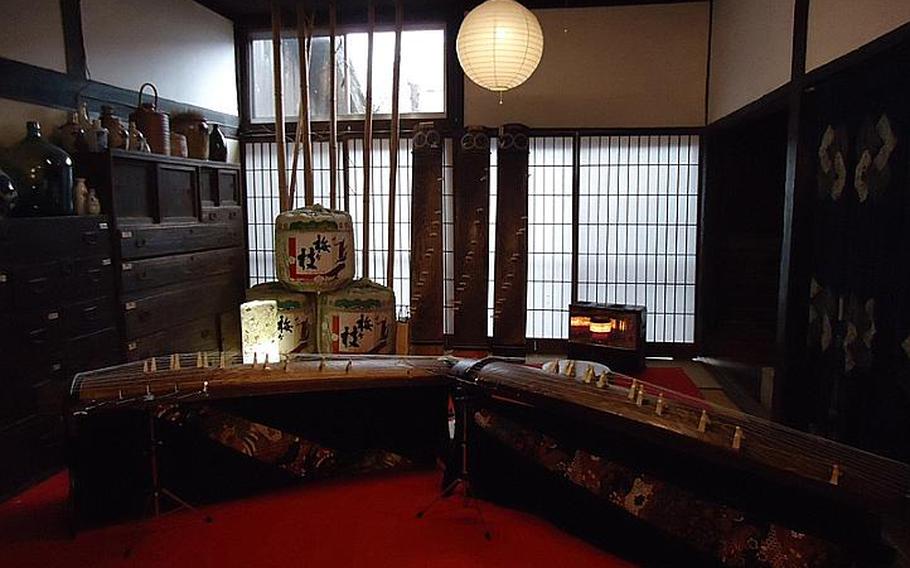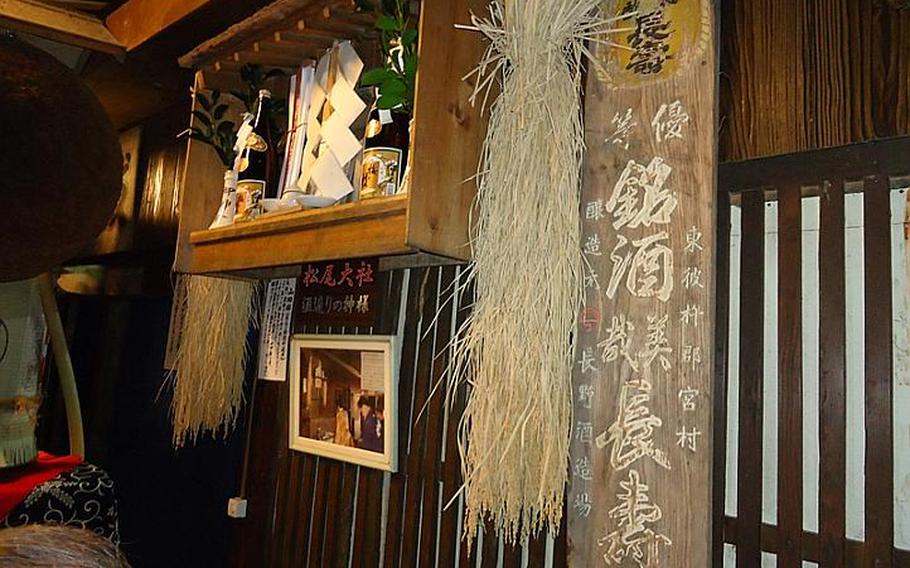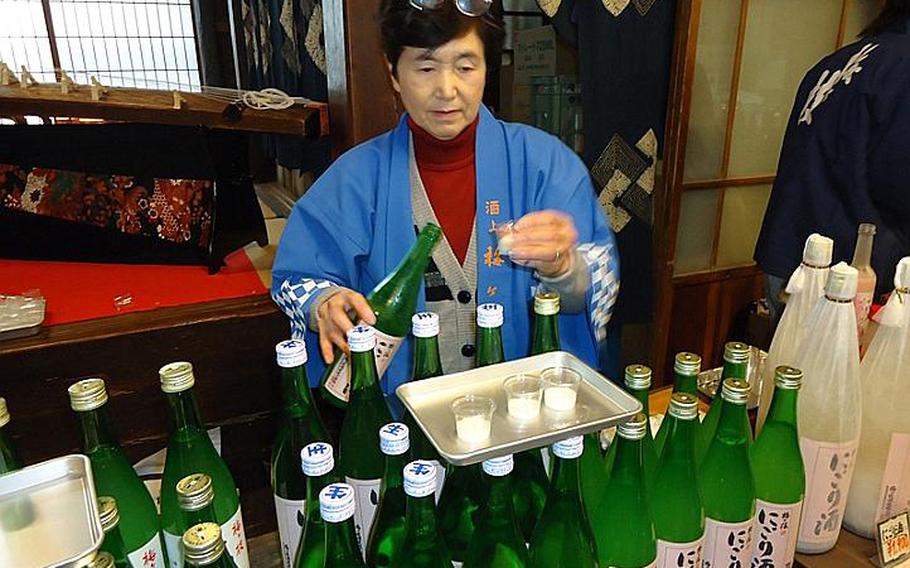 Spring is just around the corner in Japan, and that means only one thing: sake brewery openings, tastings and tours.
Most breweries in Japan offer tours upon request, and on Feb. 9, the Umegae sake brewery in Sasebo opened its doors like Willy Wonka, providing throngs of enthusiasts a golden ticket to sample everything the brewery makes free of charge.
For those who enjoy traditional Japanese culture, craftsmanship and a good soirée, a sake brewery opening and tour is tough to beat.
The origins of sake are unknown, but the craft is well over 1,000 years old. The varied types and blends are as distinct and beautiful as the country's colorful dress and language.
For Americans, the first thing to learn about sake is that you probably have been calling it the wrong thing for years. Sake means alcohol.
The smooth wine-like beverage that most Americans refer to as sake is actually called nihonshu in Japan.
Nihonshu is brewed through a fermenting process similar to beer, despite having the consistency of and sharing characteristics with wine.
There are many other types of sake, such as umeshu, which contains plums; fruit sake, which can be made from citrus fruits, strawberries or peaches; shochu, a Kyushu favorite and a hard-liquor-like cousin of nihonshu; and awamori, similar to shochu and favored in Okinawa.
Shochu is distilled using wheat, called mugi shochu; rice, kome shochu; or potatoes, imo shochu.
The Umegae sake company started in 1787, but didn't move to its current location until 1860. Ten years ago, the brewery, which features streams, gardens and a shrine to brewing sake, was named a cultural property for Japan.
Its opening every year draws thousands, including U.S. Navy officers from Sasebo and local politicians.
Umegae brews many kinds of nihonshu, shochu and fruit sakes. Nihonshu is brewed from November through March. Mugi shochu and fruit sakes are brewed in May and June, and imo shochu is brewed in October and November. Their fresh nihonshu and strawberry sake are the cat's pajamas.
The process of making nihonshu begins by soaking and steaming rice. Umegae goes through 500 kilos of rice per day during the brewing season.
After the steaming process, it is put in a barrel, ingredients are added and it's allowed to ferment for one month, according to tour guides at Umegae. After the fermenting process, the mash is put in cloth bags and pressed to strain the liquid from the rice. The rice is left in for certain milky-colored brands.
The mash left over is then sold for soups and other foods and the liquid is again placed in large barrels that hold 4,300 1.8 liter bottles of nihonshu. Then, when the timing is right, it is bottled and delivered to customers.
To tour Umegae, go to the base tours office and ask them to make arrangements. The tours and samples are free, but groups must have at least five people and a ride or designated driver. The tours last about 30 minutes and are in Japanese, so bringing a Japanese friend to translate is a must.
At Umegae's opening, workers pumped a blue barrel full of nihonshu to a filling station where they filled and passed out bottles. Long lines formed and the fresh nihonshu sold out quickly.
Seeing the process firsthand while walking among the barrels and sipping different blends is an unforgettable experience — enough to make you click your heels together like Grandpa Joe.
Umegae Sake BreweryLocation: 317 Jomacho, Sasebo
Directions: From Sasebo, head toward Huis Ten Bosch. Follow 205. Take a left onto 142. Cross the river and take a left followed by an immediate left. Umegae will be on the left.
Phone: 0956-59-2311
Hours: 9 a.m. to 6 p.m., but call first for reservations.
Prices: Sake is like wine or whiskey and prices start at 1,000 yen (about $10).
Website: With map: http://umegae-shuzo.com
---
---
---
---