After Hours: Trattoria da Salvatore, Landstuhl, Germany
by
Jennifer H. Svan
March 29, 2009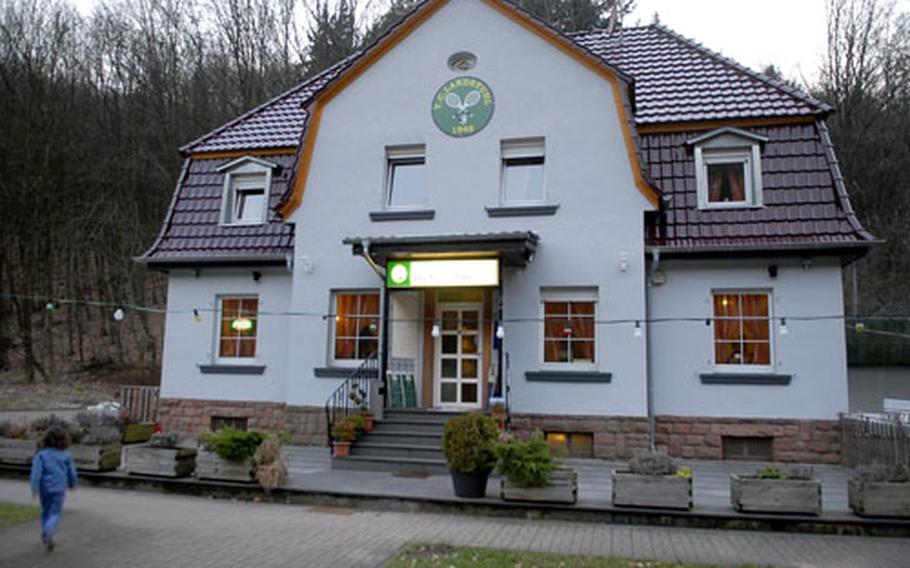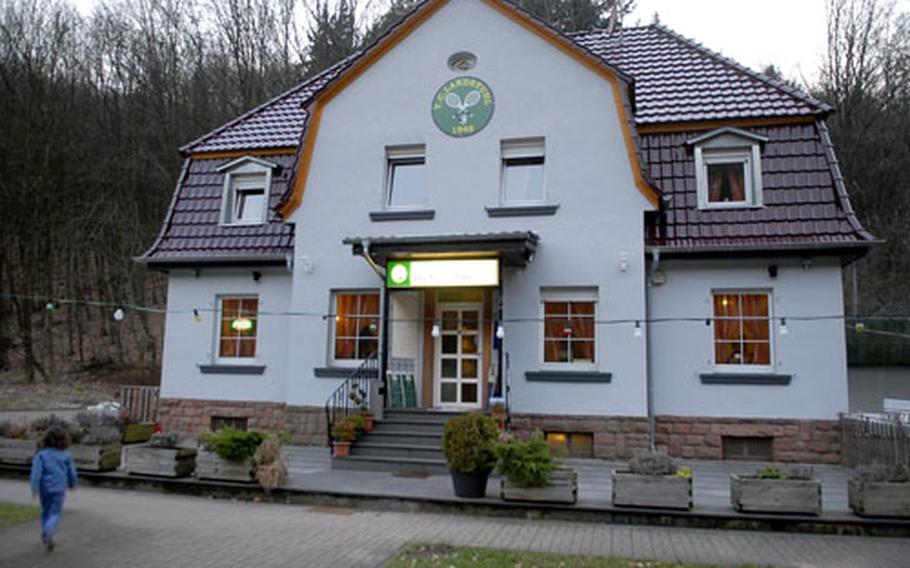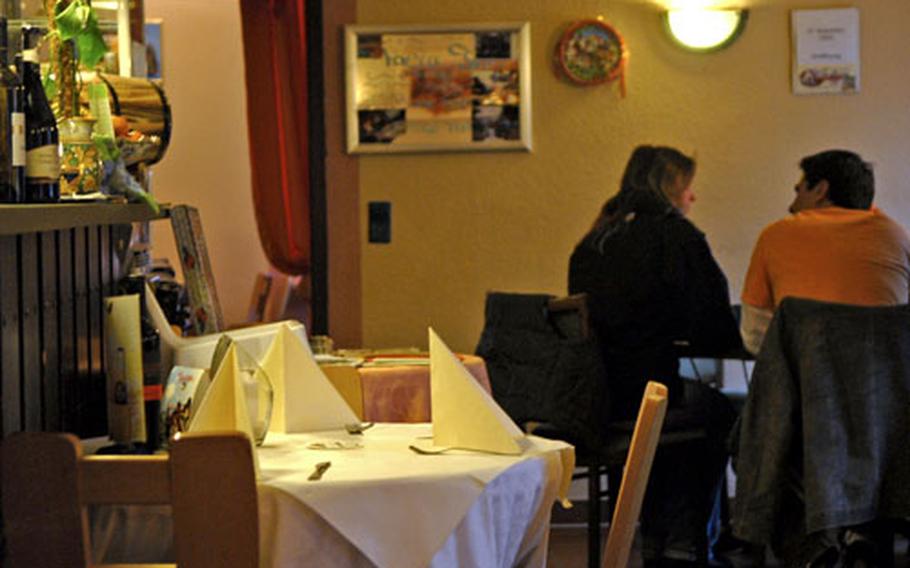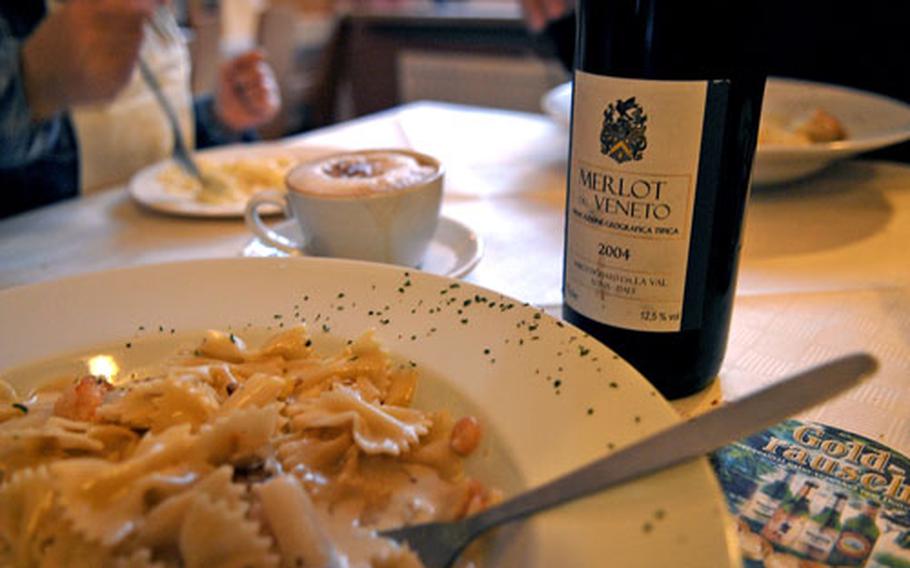 Salvatore Cali had me at "Hello."
Well, it was actually the food that won me over, and that didn't take long: I would have been satisfied to dine all night on the crusty bread with creamy herb butter our server brought out before the meal.
And so began our first dining experience at Trattoria da Salvatore.
A friend recommended the place, both for its food and hospitality.
That friendliness came from Cali, a Sicilian who opened his Italian kitchen on the outskirts of Landstuhl some four years ago.
"Mama mia," he greeted and hugged a returning customer, who told Cali he came this time to introduce a friend to the restaurant.
After seating us, Salvatore handed us thick menus. Most selections were listed in German and English, but that didn't make it any easier to choose. There are nearly 200 menu items, including 16 varieties of pizza, eight kinds of spaghetti, and just about every other kind of Italian fare under the Tuscan sun, from gnocchi and rigatoni to tortellini and tagliatelle.
But it was the evening's special that appealed most to my palate — farfalle Alfredo with shrimp, squash and asparagus. My dining companion stuck with the more traditional carbonara, a heavy course of spaghetti, ham, egg, cream and Parmesan cheese. Mine was hardly a dieter's fare, either. It was drowning in cream and it was delicious. The only thing missing was the advertised asparagus.
We cleaned our plates, the only drawback to that, besides the heavy cream sloshing through our arteries, was we were too full for the yummy tiramisu sitting in a glass refrigerator on the bar.
Cali told me his speciality is the Salvatore salad, a mouthwatering dish of salmon, calamari, cucumber, tomatoes, corn, onions and scampi on a bed of lettuce. It's one of the priciest items on the menu at 10.50 euros.
Salvatore's is next to the Landstuhl Tennis Club, at the end of a wooded lane. The place is most popular with Americans, Cali said, and in the summer, he can seat 100 people outside. I can picture it now: A game of tennis this summer followed by some Trattoria da Salvatore pizza on the patio with a heady Hefeweizen beer.
Trattoria da SalvatoreLocation: From Landstuhl, head west on B40 toward Hauptstuhl. Look for the restaurant sign on your left, across the street from Toom and Kaufland. The restaurant is at the end of a wooded lane next to the Landstuhl Tennis Club.
Prices: Very reasonable. Two adults, including drinks, cost about 25 euros.
English menu: Entries listed in German and English.
Hours: 11 a.m. to 3 p.m. and 5 p.m. to midnight Monday to Friday, 11 a.m. to midnight Saturday and Sunday.
Dress: Casual
Clientele: Mostly Americans
Reservations: Suggested for supper, especially during the summer; we went early on a Tuesday night and had no trouble getting a table.
Telephone: 06371-2497