After Hours: The Landgasthaus Lindenhof, Neuberg, Germany
by
Mark Patton
December 9, 2010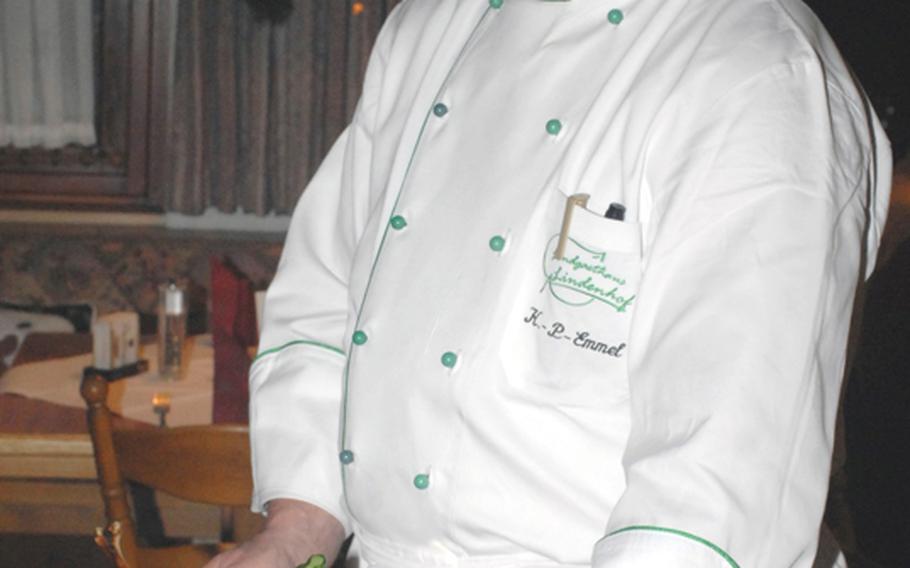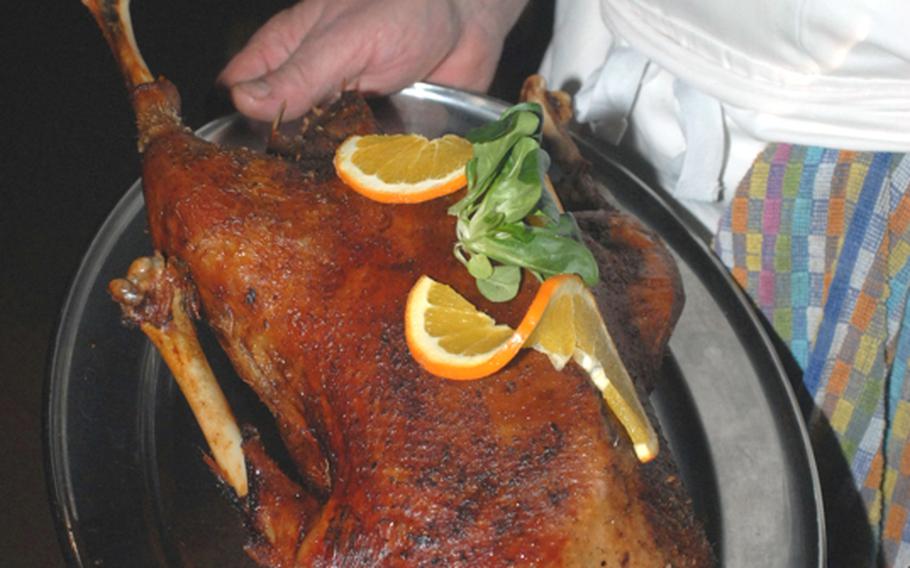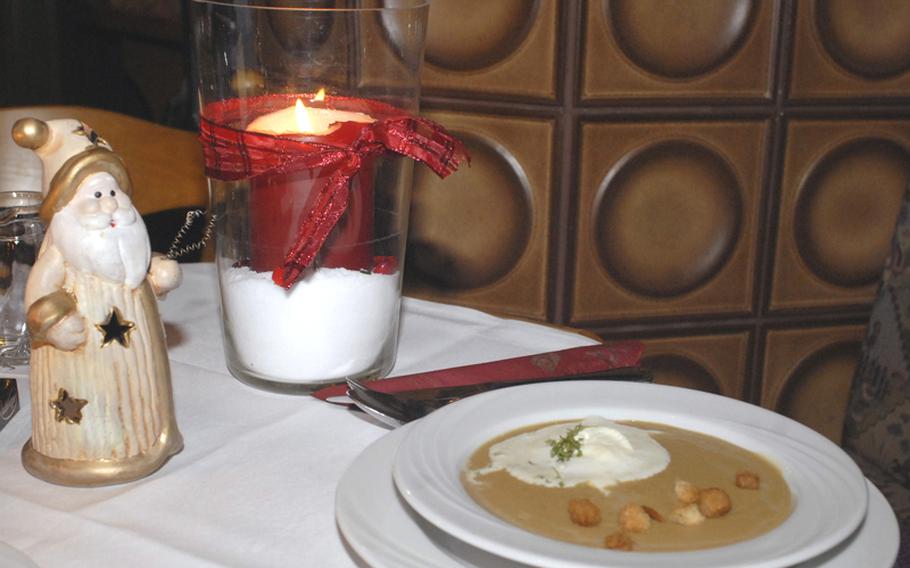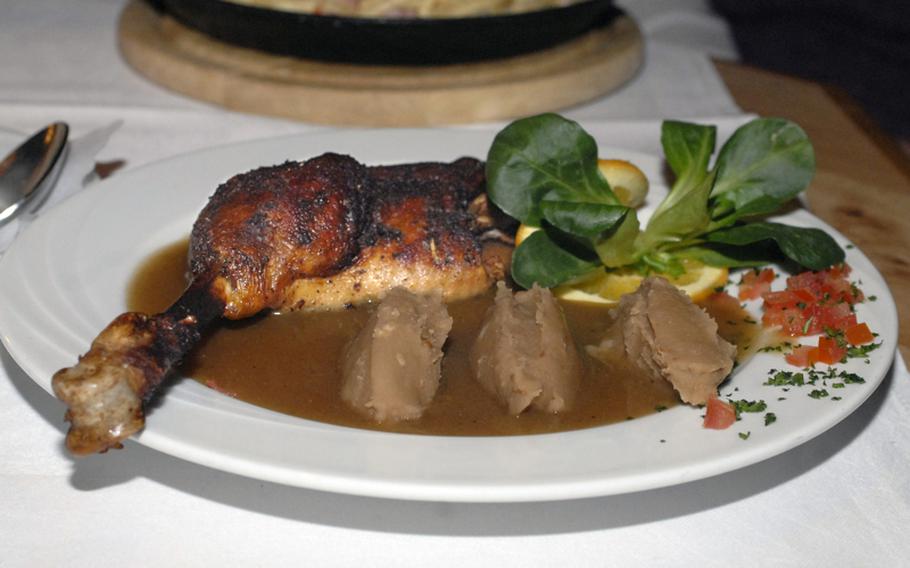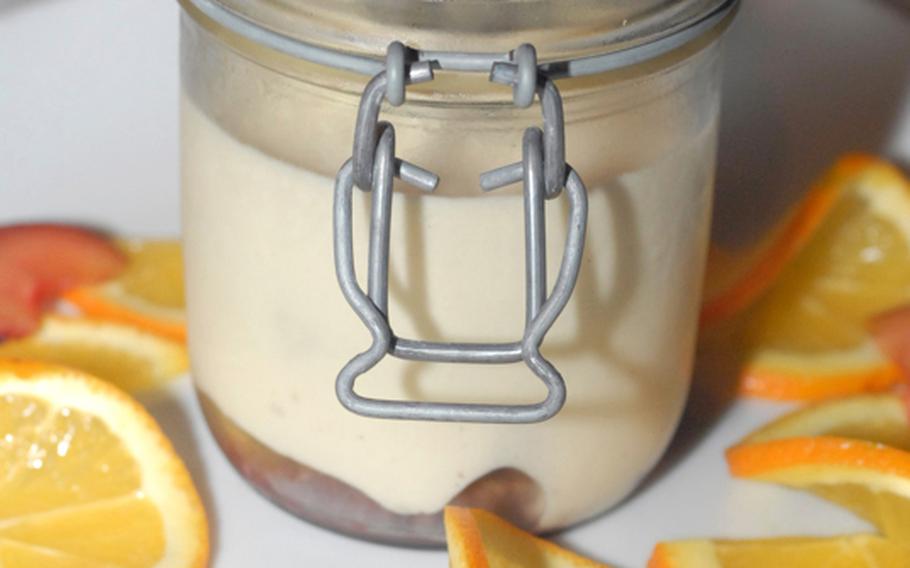 As I sat nestled at a corner table by a wood stove, I couldn't help but think that I'd found paradise for those with a heart for holiday tradition and an appetite that refuses to be ignored.
"We're a typical German kitchen, but we do lots of themes," said chef and co-owner Thomas Emmel, who cooks alongside his father, Klaus-Peter, at The Landgasthaus Lindenhof, located northeast of Frankfurt in the rural village of Neuberg, Germany.
The themes vary with the season. For example, during last summer's World Cup, the staff offered an African-style barbeque menu, and for their Valentine's Day candlelight dinner, they offer a meal with food purported to have aphrodisiac qualities.
Now that it's winter, the Lindenhof, with its charming holiday decor and cozy home-like atmosphere, offers the perfect place to escape the dropping temperatures and enjoy a Christmas meal fit for a king.
I started with chestnut soup, the first taste of chestnut in my life. The spices and cream topping the soup were the perfect complement to the chestnut's naturally sweet and nutty flavor. I would have emulated my dog and licked the bowl if I wasn't in public, it was that good.
For the entree I decided to try goose, which I was told is a traditional German holiday dish, similar to turkey and ham for American holidays. Emmel's wife, Nicole, talked me into trying the leg of the goose, which she said is juicier than the breast.
She wasn't lying: The meat fell off the bone onto my fork, and I savored every bite. It was served with potato dumplings, red cabbage and a chestnut purée of celery with nut brittle, which looked like dark mashed potatoes.
Again, as lip-smacking good as the goose was, the chestnuts sealed the deal for me. I won't be able to listen to the lyrics of "The Christmas Song" (commonly called "Chestnuts Roasting on an Open Fire") without my mouth watering.
Although my jeans already felt too tight after my meal, I went ahead and splurged on the gingerbread tiramisu, which was the perfect-sized portion without overdoing it.
"I really like to share my way of cooking with everybody," said Emmel.
I'm glad he feels that way, because I will certainly be back next year to try the other seasonal specialties.
The Landgasthaus LindenhofLocation: Hüttengesässer Strasse, 63543 Neuberg-Ravolzhausen
Directions: From Wiesbaden, take A66 toward Frankfurt and merge onto A3 toward Würzburg. Stay on A3 for approximately 23 miles, exiting at B45 and then merging onto B43A toward Hanau-Nord. B43A turns back into A66; stay on the road for about six miles before taking A45 toward Giessen. Soon after, take exit 41 toward Neuberg and turn left onto L3445. At the first roundabout, take the first exit onto Hüttengesässer Strasse.
Hours: 5 p.m. to closing time Monday and Wednesday through Saturday, 11:30 a.m. to 2 p.m., and 5 p.m. to closing Sundays. Closed on Tuesdays.
Food: Traditional German centered on meat and game, local produce and themed seasonal specialties. The pork comes from the owners' stock, allowing them to raise the pigs longer for a better-tasting meat. Special dishes are available by calling in advance: Through Dec. 23, with two days' notice you can reserve a whole goose with plenty of sides prepared three different ways to serve four for 85 euros; and through February, with one day's notice you can order a fondue pot with either Swiss cheese or meat.
Prices: Entrees range from 8.50 euros for cheese dumplings, 11 euros for trout, 16 euros for wild boar steak and 16.80 euros for goose legs or breasts. Soups and starters cost between 3 and 6.50 euros and desserts are 4.20 euros. A child's menu is also available.
Menu: German only, but staff speaks English
Clientele: Mostly German
Dress: Come as you are
Phone: 06183-900-700
Website:www.landgasthaus-lindenhof.com
Know a restaurant or entertainment spot you'd like to see reviewed in After Hours? E-mail John Taylor at taylorj@estripes.osd.mil.