After hours: The Fox in Burwell, England
by
David Hodge
May 9, 2010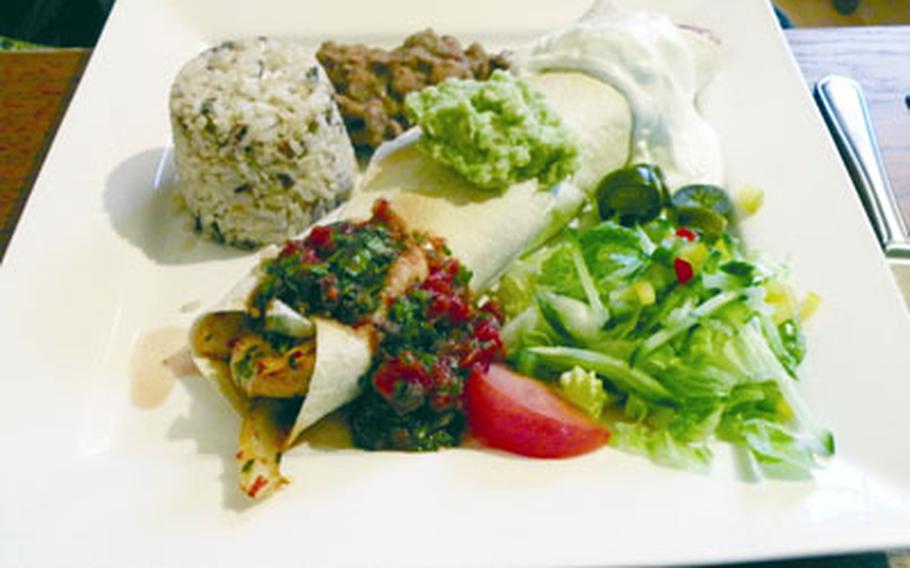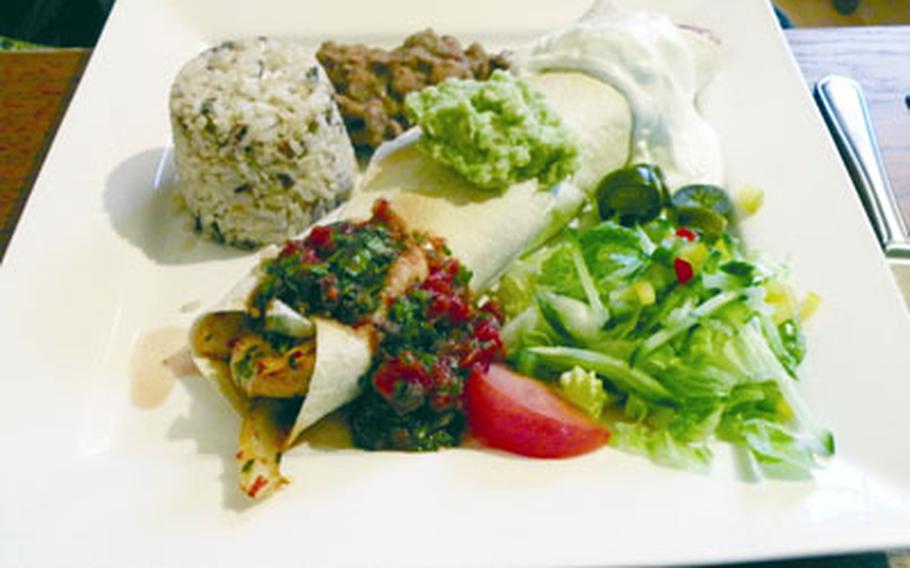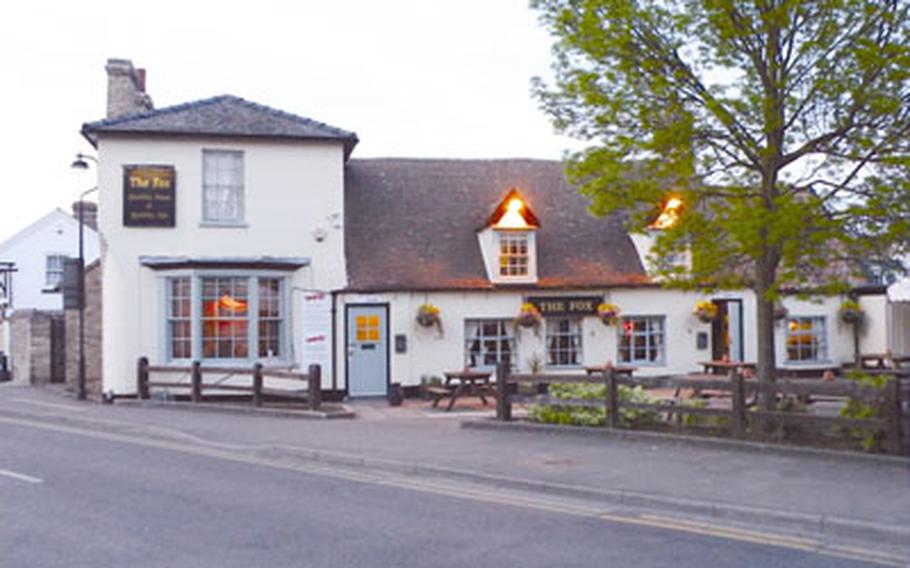 Since arriving in England last year, my search for superb Mexican food has become an arduous journey that leaves a craving for real salsa and fresh guacamole after each meal is finished.
My desire originates from the years I spent in Texas, a juncture of authentic Mexican and Tex-Mex culinary styles. I miss the one-of-a-kind restaurants and roadside shanties that offer more varieties of fire-in-your-mouth salsa than food items on the menu.
I had almost reached a point of despair when someone suggested I try The Fox in Burwell.
I quickly discovered that The Fox's generous portion of chili-marinated chicken fajitas didn't disappoint. In fact, I enjoy them so much, I order them each time I visit.
Other favorites are the jalapeño chicken burrito made as spicy as you like, topped with salsa, guacamole and sour cream, served with the traditional rice and beans.
Owners Bob and Louise Taylor offer an array of traditional Mexican dishes, such as tacos, burritos, enchiladas and tostadas, and also a variety of steaks. It's Mexican-style cuisine with a British flair that Bob says is "simple, fresh and honest." Their restaurant and pub — separate but located under one roof — is less than 15 miles from RAFs Mildenhall and Lakenheath.
Candlelit tables provide a glimmer of ambience in the cool, cozy atmosphere. Latin-style music adds to the impression that somehow you have been momentarily whisked south of the border.
The beautiful thing about Mexican food is that the burrito, enchilada or just about any other dish is like a blank canvas to an artist, only it's a tortilla waiting for a chef to complete the masterpiece. Each dish can be personalized with various items, such as chicken, beef and shrimp, or with just beans as a meat substitute, and each recipe is likely to yield tasty results.
Nachos and a margarita top my list as the best starter combo, but any of the appetizers are a good choice. The Fox boasts 40 brands of tequila, and the owners are always on the lookout for additions to their collection. An assortment of wines by the glass or bottle and a variety of beer are also readily available.
Prices are typical for food made from scratch, and the friendly staff knows the ins and outs of the establishment. There is seating for up to 36 people inside the restaurant, with plenty of room available on an outside patio and in a nearby garden. The transfusion of Mexican food, culture and tequila that The Fox serves up makes for a fulfilling dining experience. I can now draw a line through the word "Mexican" on my list of much-needed cuisines — although I always keep my eyes peeled for a quick taco fix — and begin the search for the perfect Chinese food!
Know a restaurant or entertainment spot you'd like to see reviewed in After Hours? E-mail John Taylor at: taylorj@estripes.osd.mil.
Location: Burwell, England
Directions: From RAF Mildenhall or RAF Lakenheath, go to the Five Ways Roundabout and exit onto A11 toward Newmarket. Continue on A11, which merges with A14, until you reach Junction 37. Turn right onto A142 and then take the first left onto Windmill Lane. Continue straight onto B1103 and remain on that road to the small town of Burwell. At the Burwell town limits, take the first available right onto The Causeway and take the second left after that, although you will remain on The Causeway. The road will turn into North Street and The Fox is on the right.
Hours: Lunch hours are noon to 2 p.m. Tuesday through Saturday. Reservations can be made for 7-9 p.m. Tuesdays through Thursdays and 6:30-9:30 p.m. Fridays and Saturdays; although the restaurant remains open later, the last seatings are at 9 and 9:30 p.m., respectively.
Specialties: Mexican cuisine and 40 brands of tequila
Prices: Lunch prices are 5–6.5 pounds. Dinner starters range from 4.75 to 8 pounds, and entrees are between 9 and 22 pounds; the 22-pound entree is a 20-ounce rump steak.
Reservations: Yes, for all dinner meals and large parties during lunchtime hours.
Dress: Casual
Clientele: Mostly British, but according to the staff there are also many Americans dining there.
Telephone: 01638-741-267
Web site: None