After Hours: The burgers are bigger at Burgerme, at 14 locations in Germany
by
Matt Millham
November 7, 2013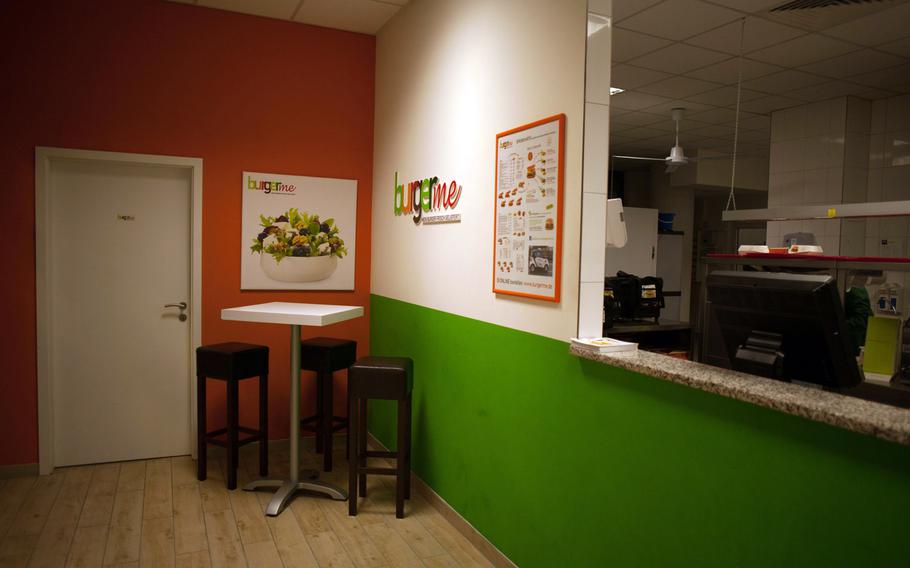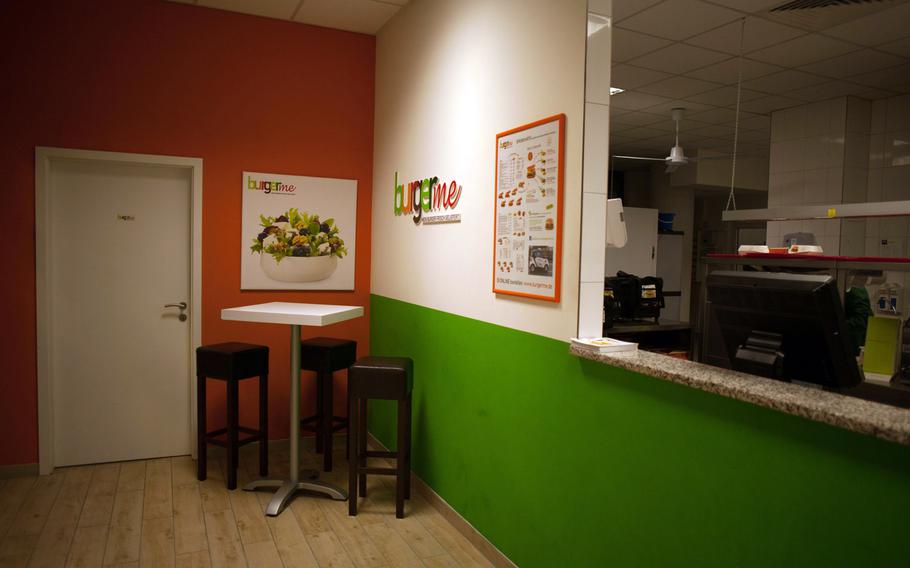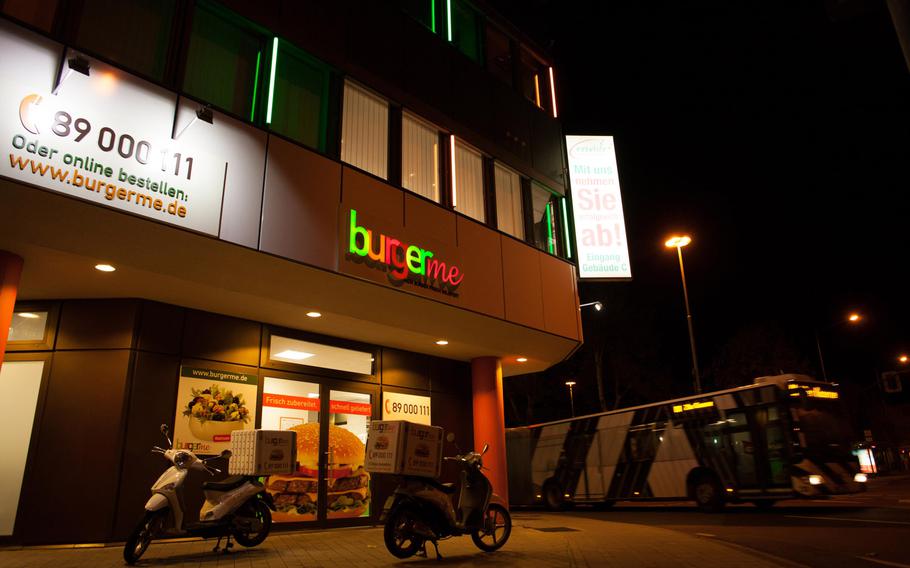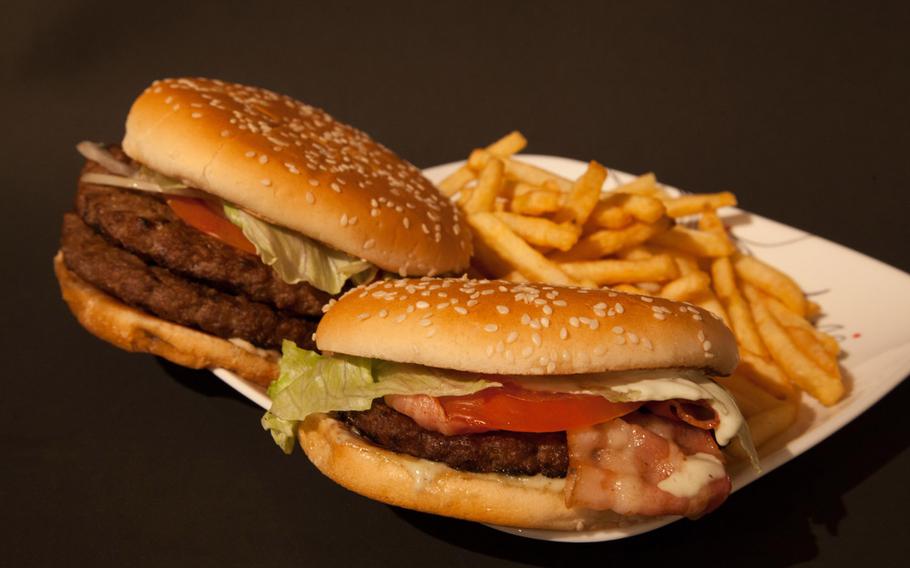 Here's a mystery that might never be solved: Who invented the hamburger, and where?
White Castle, a chain that most Americans know only from stoner flicks, traces the hamburger's origins to Hamburg, Germany. The chain claims that Otto Kuase served the first patty there in 1891, albeit topped with an egg.
The U.S. Library of Congress, meanwhile, officially asserts that Louis Lassen sold the first burger from his lunch wagon in New Haven, Conn., in 1900.
Then you've got Oklahoma, Wisconsin, Texas and Hamburg, N.Y., all of which swear on a stack of Big Macs that the hamburger was first grilled or fried on their turf.
What isn't disputed is that, regardless of where it came from, Americans perfected the hamburger. Along with Hollywood movies and Yankees ball caps, slabs of greasy beef served on buns are now proudly among our nation's most successful exports.
In Europe, every major city has at least a handful of Burger King or McDonald's restaurants, delivering both a taste of America and a hard lesson in global economics, sapping business from local eateries by the bag.
Even though it's had more than a century to catch up, Europe's search for a palatable burger has for decades pretty much ended at the doors of the local American meaterie.
Then came Burgerme.
The chain started three years ago in, of all places, Hamburg, Germany, a town to which the burger owes at least its name, if not its provenance.
Burgerme has 14 locations around the country, including Kaiserslautern, where the chain's fleet of scooters and Smart cars can be seen motoring hot beef all over the city.
The burgers themselves are, on the whole, no better or worse than burgers from McDonald's and Burger King in terms of taste. Where they have the edge is meat volume. If that "Where's the beef?" lady from the Wendy's commercials saw these cow patties, she'd drop that little redhead like a bag of snakes and jump on the Burgerme bandwagon.
Like its American forebears, Burgerme serves up occasional specials, such as the wasabi bacon burger, now available for a beefy 7.50 euros. Its fries, as well, are roughly on par with their American cousins.
There are two points, however, in which the Wendy's lady and any other American might come to grief.
First is the quality of the meat. Perhaps bowing to German appetites, the burgers are kind of dense and inconsistent, littered with hard bits of gristle or cartilage I've found common in the local burger simulacra.
Second is the restaurant itself. At about 10 feet by 20 feet, the place has an atmosphere only slightly more inviting than a dentist's waiting room. It has two tables and six stools and walls decorated with a Burgerme logo and a couple of large burger posters. The decor gets an edge over the dentist because, one, they don't drill teeth, and two, the place smells of tasty fast food.
But that uncomfortable atmosphere appears to be by design, and this is one area American meat slingers would be wise to follow: The joint's main hook is its Internet- and phone-based delivery service.
For the person too time-strapped or agoraphobic to hit up a sit-down restaurant, Burgerme will drive a thoroughly enjoyable and unhealthy facsimile of Americana to your doorstep.
millham.matthew@stripes.com Twitter: @mattmillham
BurgermeLocation: Pfaffplatz 10, Kaiserslautern
Hours: Open daily 11 a.m. to 11 p.m.
Menu: Hamburgers, cheeseburgers, chicken burgers, scampi burgers and occasional specialty burgers, as well as fries, salads, desserts and bottled Coca-Cola products.
Prices: Basic burger 5.30 euros (about $7.50). Double the meat for 1.60 euros. Add fries for an additional 1.90 euros.
Dress: Shirt and shoes recommended.
Phone: (+49) (0) 631-89000111
Website:www.burgerme.de