After Hours: Thaicafè in Naples offers decent Thai food but prices are steep
by
Steven Beardsley
November 27, 2013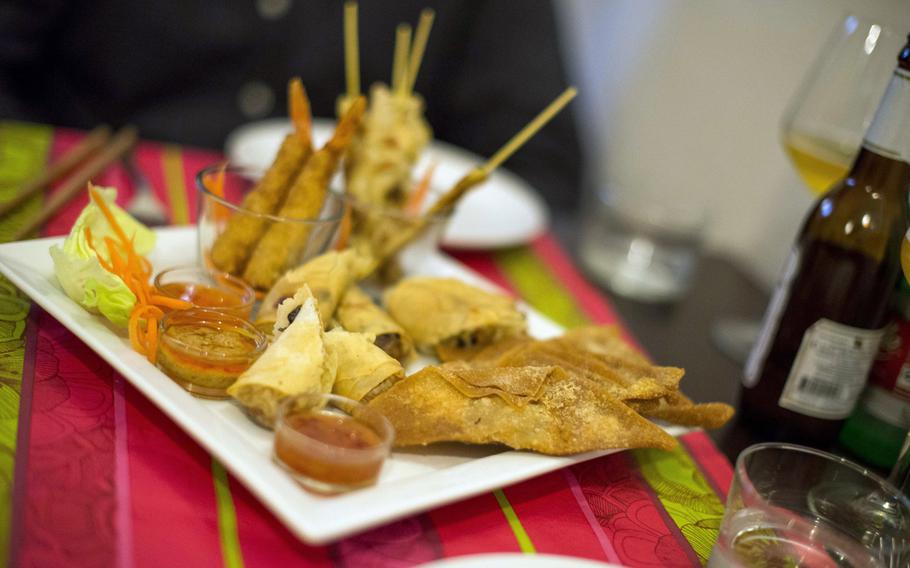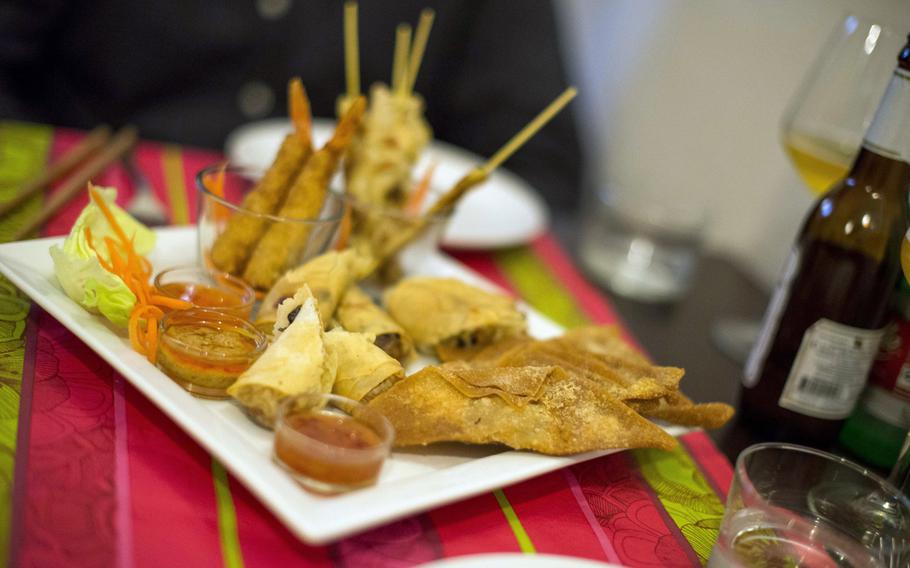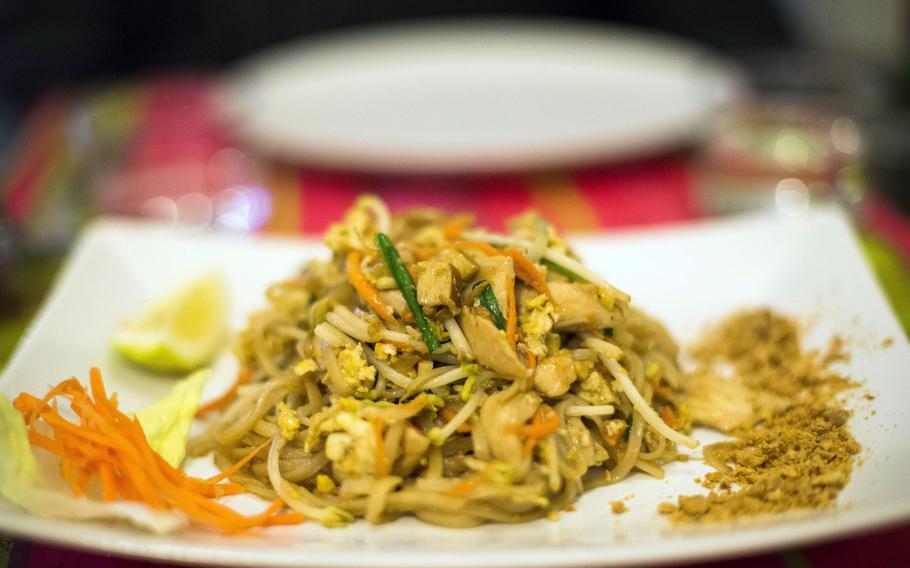 When flour noodles and tomato sauce begin to bore in the pasta capital of Naples, Italy, an Asian menu can offer a welcome alternative. One of Naples' newest restaurants might do the trick for some, but it will leave others disappointed.
Thaicafè, in the Chiaia district of downtown, offers a limited menu of reliable Thai standards with good service, but a price that's a bit steep for the portions and quality. Located a few blocks off Piazza dei Martiri, the restaurant is best tacked onto a planned visit to the area and not made the sole aim of a trip. Thai food fanatics might disagree. The possibility of pad Thai in a city that lacks diverse Asian offerings can have penny-pinchers reaching for their wallets and reluctant drivers ready to rush into the madness of Naples traffic.
Which is sort of how my wife and I ended up in Chiaia on a recent evening. Hungry for something different, we drove from the Naples suburb of Pozzuoli on little more than word-of-mouth and an address. Opened earlier this month, thaicafè still lacks a website and is difficult to trace online; we crossed our fingers and hoped it was open.
It was, thankfully, and mercifully empty. Inside seating is limited to a handful of tables. A front patio should offer more space in the summer.
Menu selections ranged from pad Thai to a green curry and a masaman curry. Appetizers included fried spring rolls, fried croccantini dumplings with a meat filling, and chicken satay — grilled, marinated tenders on a skewer. Our waitress encouraged us to try all three, as well as a kind of fried, breaded shrimp appetizer, in the mixed appetizer platter (20 euros, about $27). We ordered an entree of chicken pad Thai (7.50 euros) to share, as well as two Singha beers (5 euros each).
The spring rolls and breaded shrimp were excellent, the satay a bit dry and the croccantini sort of dull. The pad Thai was worthy of the name, but the portion was best for one person instead of two.
We would have ordered another entree had we arrived with a bit more cash. But with only 50 euros and no credit card option — the restaurant hasn't yet set up a credit card payment system, our waiter told us — the bill quickly approached our limit.
We added two espressos (1 euro each) and called it a night. The total damage was 44 euros, with a one-euro coperto — a kind of cover charge common to Italian restaurants — per person.
If we return to thaicafè, we'll likely add another entree and limit either the alcohol or the appetizers to keep the bill within reason. That still won't make the restaurant worth a trip downtown, at least in my book.
beardsley.steven@stripes.com Twitter: @sjbeardsley
ThaicafèLocation: Via Santa Maria a Cappella Vecchia, 21, 80121 Napoli.
Directions: Follow Piazza dei Martiri along the east side of the square as it turns to the right and becomes via S. Caterina. Take the first right onto via Santa Maria a Cappella Vecchia and follow the narrow road for several blocks. After a small covered passage in the road, look left to find the restaurant.
Parking: Garage Santo Paolo, just west of the restaurant — on the same road, but before the covered passage — costs 3 euros an hour. The Garage Morelli, just south of Piazza dei Martiri on via Domenico Morelli, costs 4 euros an hour for self-parking.
Hours: Serves lunch beginning at about noon and dinner from about 8 daily.
Dress: Casual.
Costs: Expect to pay 6 euros for each appetizer, or 20 euros for a mixed appetizer plate (not recommended). Entrees range from about 8 euros to 14 euros. House wine is 5 euros a glass, with bottles beginning at 18 euros. Beer costs between 4 euros and 5 euros per bottle. A half-liter of bottled water costs 1.50 euros.
Menu: In Italian, although items easily translate. The staff speaks English.
Phone: (+39) 0333-335-7953. Space is tight, so call ahead to book a large party.