After hours: Taj Tandoor in Yokohama, Japan
---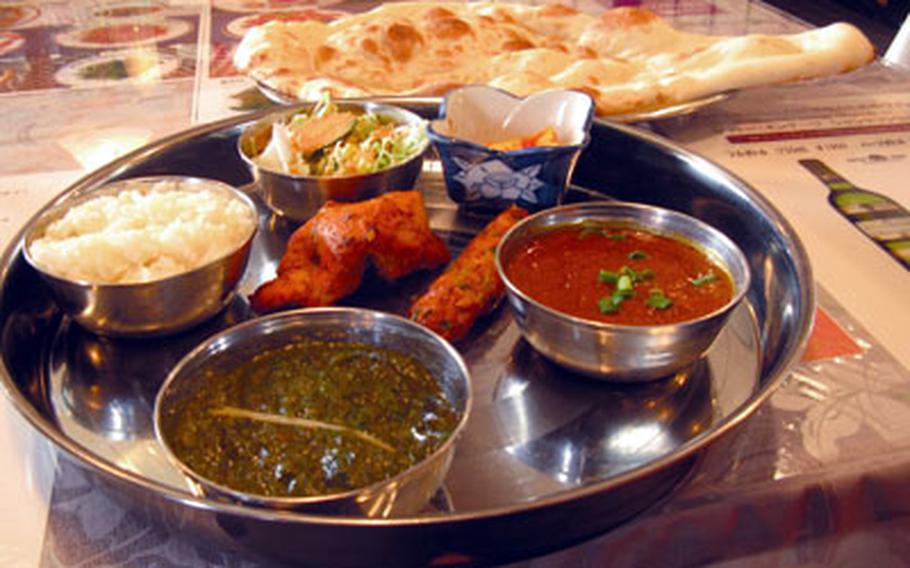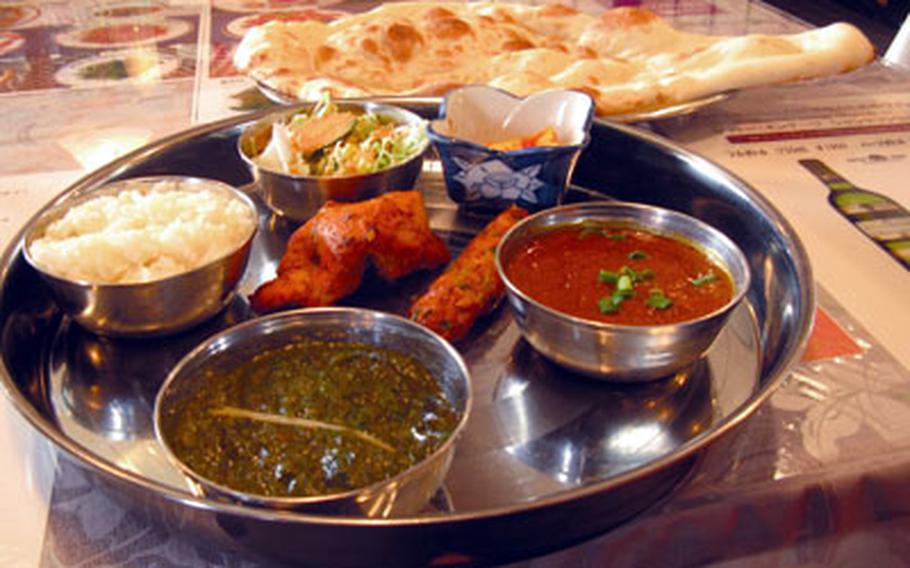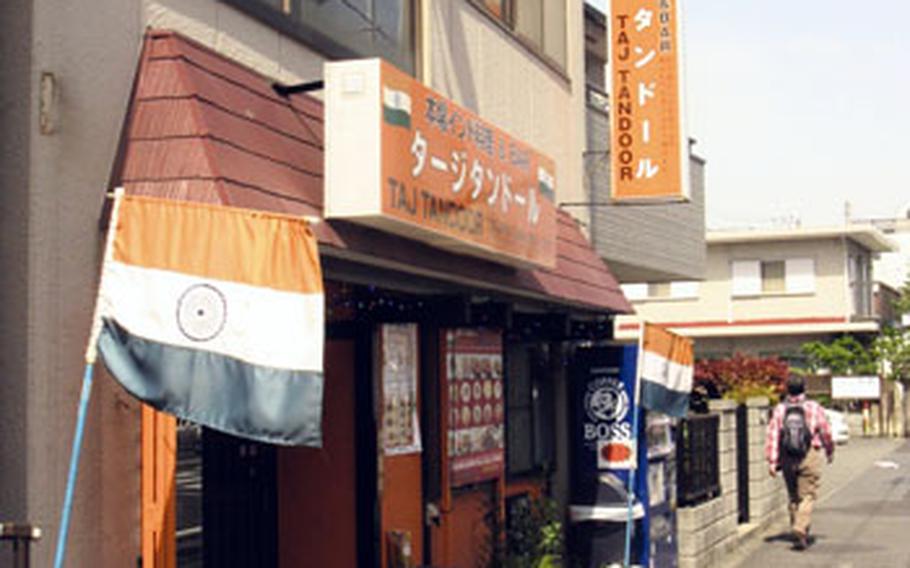 Roughly 1.5 billion people eat some form of Indian food every day.
Yet for some reason, there isn't much of a demand for chicken tikka masala to replace the laboratory-created cuisine of America's finest fast food restaurants at your local military base.
Fortunately, servicemembers with broader tastes don't have to wait for the food court to install a tandoor. There are plenty of Indian restaurants in Japan, including one that has opened in recent years near the Navy's Negishi Housing Area in Yokohama.
Taj Tandoor isn't fancy, but it delivers tasty renditions of the staples of subcontinental cuisine at reasonable prices.
The Nepali staff also includes a few items, like steamed momo dumplings, that you won't usually find in similar restaurants.
That said, it's sacrilege to come to an Indian restaurant in a group without ordering at least one curry.
Taj Tandoor has several to choose from and five levels of heat. The fourth "super hot" level should satisfy most spicy food cravings, especially if you order the Kashmiri chicken or the meaty Lahore mutton keema.
For those uninitiated to Indian curry, the chicken do piazza might be a good entry point. It's chicken, peppers and onions in a somewhat sweeter sauce, though like anything here, it can be spiced up to taste.
There are plenty of dishes for vegetarians, but meat-eaters shouldn't necessarily shy away from them. The sag (palak) paneer's spinach base and chunks of farmer's cheese are a filling main course when paired with fresh naan bread.
The plain naan is fluffy on top and crispy on the bottom. The garlic naan differs in shape and texture, and gives many of the curry sauces a better balance than the plain variety.
The tandoori sheek kebabs, made of ground mutton and accented with cooked onion and spices, are a nice change of pace from the more ubiquitous tandoori chicken. I liked the kebabs, but a friend whose sausage tastes are a bit more traditionally pork-oriented wasn't a fan.
Sweet lassi, a yogurt-based drink, and citrus juices do a fine job of cooling down your tongue if you've gone a little too far up the spiciness chart. If you prefer beer to ease the burn, there are some Indian lagers available.
Taj Tandoor offers set menus that are a true bargain for lunch, which includes unlimited rice or naan. The sets are available for dinner, but the curries are only sample-size. I'd recommend getting a few entrees, sharing them with friends and unbuckling the belt a notch or two.
Know a restaurant or entertainment spot you'd like to see reviewed in After Hours? E-mail Karen Willenbrecht, Pacific After Hours editor, at willenbrechtk@pstripes.osd.mil.
Location: 12-25 Higashi-cho, Isogo-ku, Yokohama. Walk out of JR Negishi Station, cross Route 16 and make a right. Walk 5-10 minutes.
Hours: Lunch from 11 a.m. to 3 p.m.; dinner from 5 p.m. to 11 p.m., last order 10:30 p.m.
Specialties: Curry, tandoori grill, Nepali dishes
Price: Lunch sets 650-1,200 yen; entrees 800-1,600 yen. Drinks 400-600 yen.
Dress: Casual
English menu: Yes
Clientele: Mostly Japanese
Phone: 045-755-1757
---
---
---
---