After Hours: Stuttgart's Aspendos is 'the' place to go for Turkish food
by
John Vandiver
November 20, 2013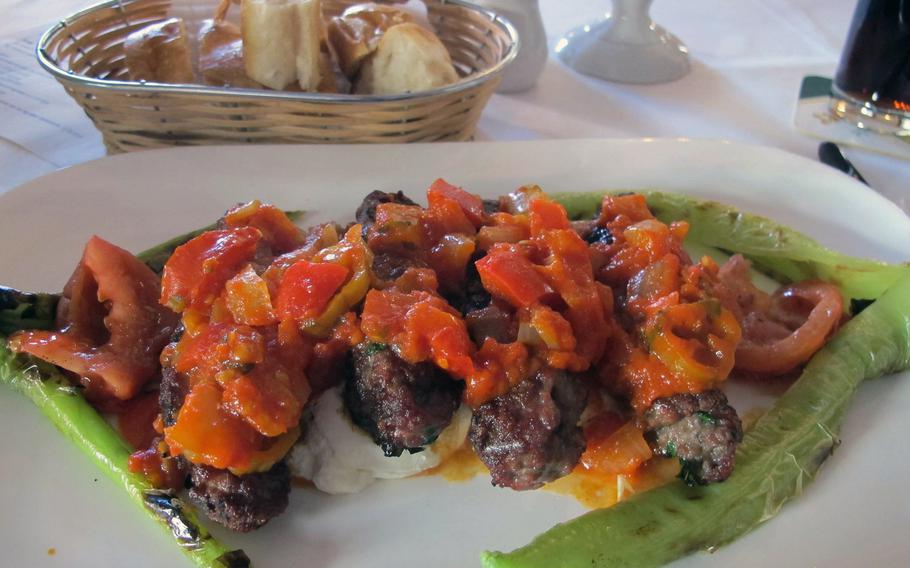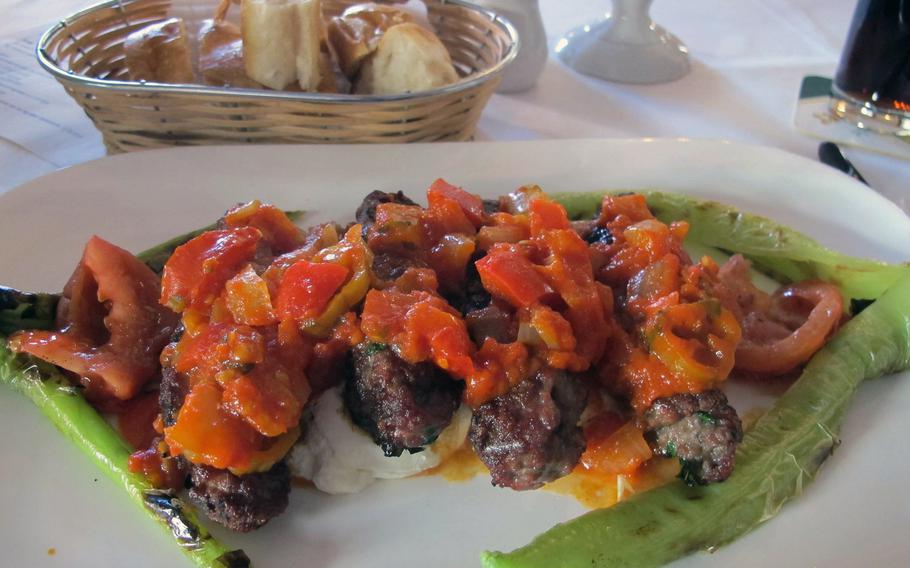 With döner kebab shops seemingly on every street corner of every German town, it would be easy to think that this greasy delicacy is all there is to Turkish cuisine.
A visit to Aspendos, perhaps Stuttgart's top Turkish eatery, makes clear that there's a whole lot more to Turkish food than the beloved döner.
With indoor and outdoor seating, friendly service and a diverse menu of grilled meats and fish, the restaurant is the place to go for anyone looking to indulge.
I've been to Aspendos enough times to try much of the menu. The restaurant is well-known for its grilled fish, perhaps not something one typically associates with Turkish food, but the fish is usually done to perfection. The grilled dorade is a must-try. Then there are the meaty staples.
Any servicemember who has been stationed in Incirlik, Turkey, is probably acquainted with the famed Adana kepbab — spicy slabs of lamb served with a side of flatbread and grilled peppers. The dish served at Aspendos, which includes a serving of bulgar, will rival anything you've tasted at this particular kebab's place of origin, Adana.
I usually select item No. 41, the Tire Kofte, a mix of grilled lamb and ground beef served over yogurt and topped with a roasted-pepper sauce. It's a spicy, savory blend of flavors that I somehow can't resist getting again and again.
Still, there's much more to choose from, and you can hardly go wrong. There's a reason Aspendos usually sits atop many local city restaurant guides for Turkish food.
During a recent outing, my high regard for the restaurant was only affirmed. Sitting one table over was Burhan Sabanoglu, a Turkish restaurateur who ironically runs one of the best Swabian restaurants in Stuttgart. If the food at Aspendos is good enough for him, it's probably good enough for you.
Vandiver.john@stripes.com
ASPENDOSLocation: Neckarstr. 98 Stuttgart
Hours: Monday-Friday, 11:30 a.m.-midnight; Saturday; 5:30 p.m.-midnight; closed Sunday
Dress: Casual
English menu: Yes
More information: Phone: (+49) (0)711 -2859503; web: http://home.restaurant-aspendos.de; email: kontakt@restaurant-aspendos.de
— John Vandiver