After Hours, South Korea: Berlin Restaurant and Lounge in Itaewon serves upscale Western dishes, some with an Asian twist
---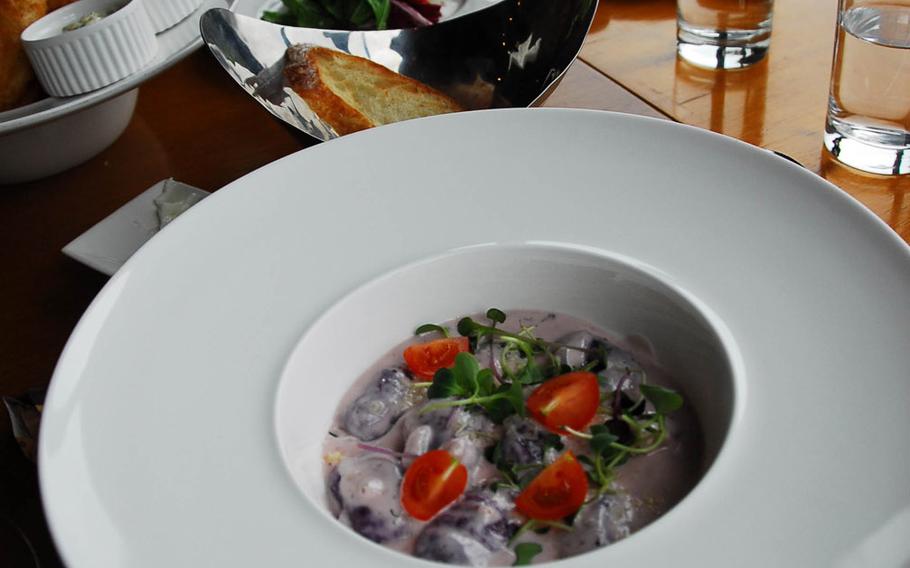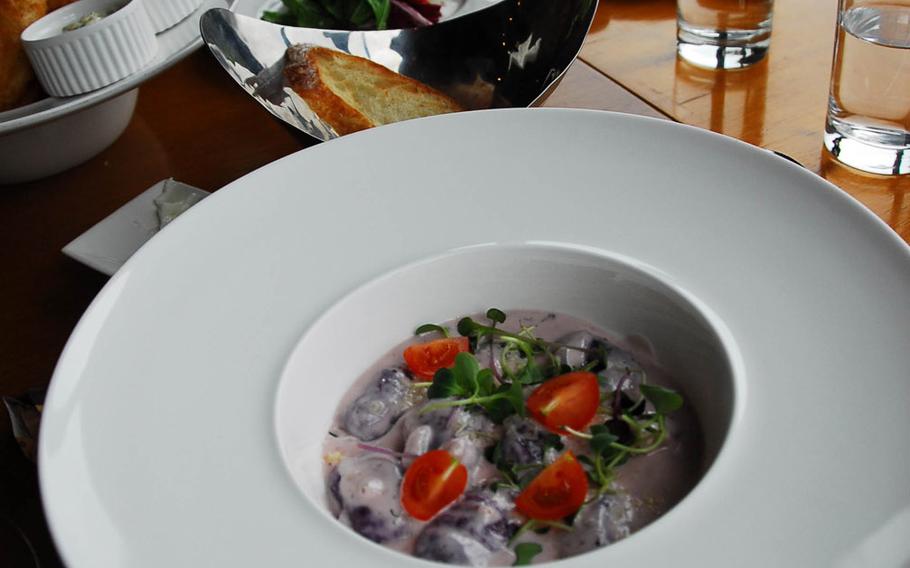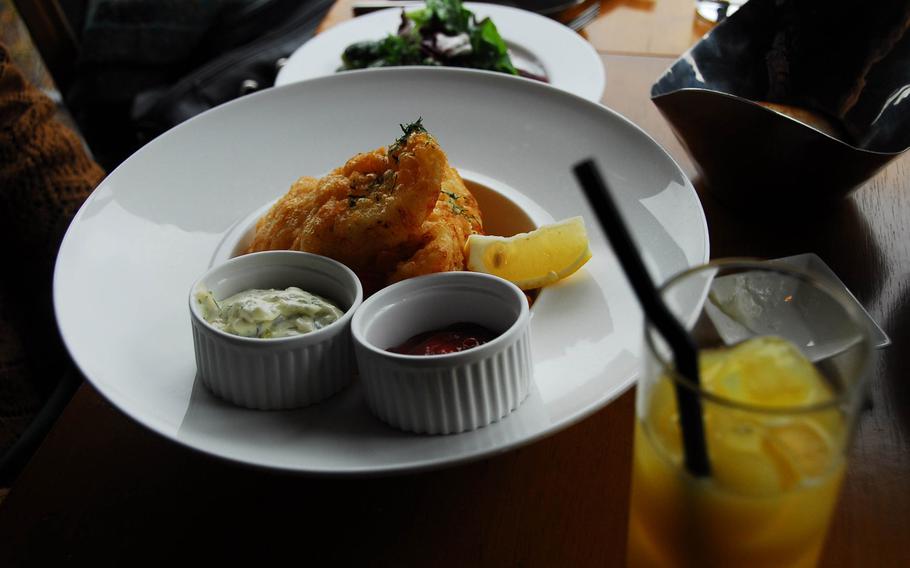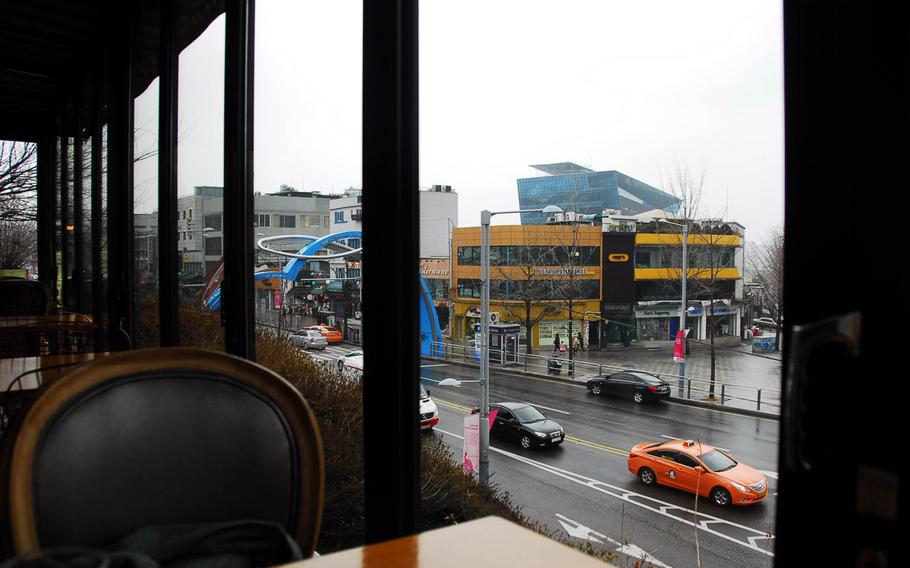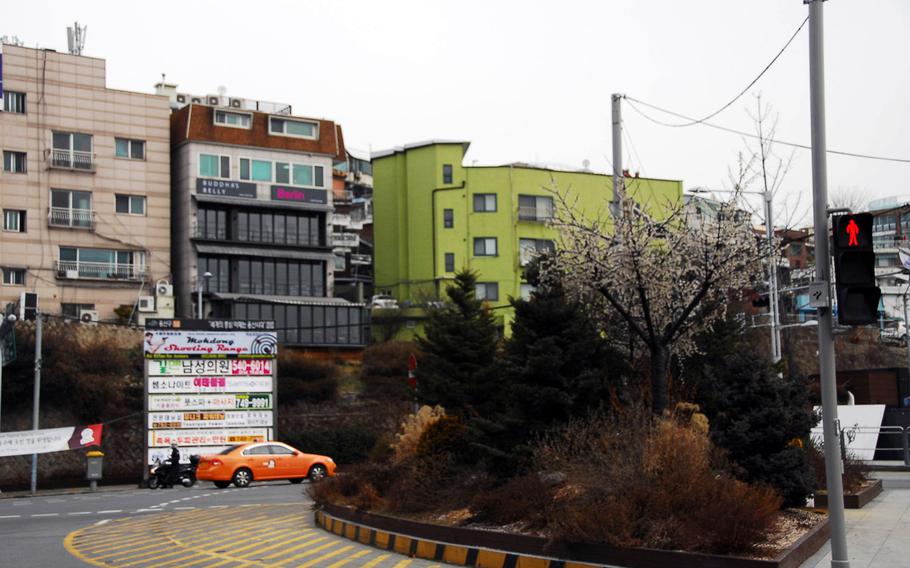 Order your favorite food in South Korea, and there's a good chance it will arrive at your table with some unusual twist: pizza topped with an unexpectedly tasty combination of potato wedges, corn and mayonnaise. Sushi topped with squiggles of grape jelly, rendering perfectly good tuna practically inedible.
In other words, you learn to expect the unexpected when you go out to eat.
Still, my dining companion and I were initially baffled during a recent visit to Berlin Restaurant and Lounge in Seoul's Itaewon when our server placed a bowl of gnocchi in front of me: eight bright purple sweet potato dumplings nestled like giant grapes in a pale lavender sauce, topped with a scattering of greens and cherry tomato slices.
"What is that?" my friend said. "Yogurt?"
Not quite; the "yogurt" was a mild but savory cream sauce that worked surprisingly well with the delicately sweet gnocchi (14,000 won; about $13).
Such creative offerings are typical at Berlin, which serves a range of upscale Western-style dishes including salads, pastas and meat, some with sophisticated or Asian twists, as well as an extensive drinks menu.
Perched on a hill at the entrance to Itaewon, directly across the street from U.S. Army Garrison Yongsan, the real draw here is the view. With its tall windows and sleek gray interior, the restaurant has the feel of a hipster lounge that you might find in Europe or New York City.
The food is good, though more expensive that you might find elsewhere in the area. Weekend brunch dishes include an open Cuban sandwich with a crispy poached egg (16,000 won) and a Spanish omelette with house baked chickpeas (14,000 won).
The dinner menu ranges from pork ribs with hoisin barbecue sauce (20,000 won) to Wagyu steak with mushrooms (32,000 won).
My friend ordered fish and chips (16,000 won), which arrived appropriately battered and crispy and served with tartar sauce and ketchup.
Our meals, served as part of the lunch set menu, came with a small basket of French bread slices and side salads. With a cappuccino and glass of orange juice, our bill came to 41,000 won.
Since it was early afternoon, we skipped the extensive drinks menu that includes beers, wines, cocktails and a long list of martinis (11,000 won) like lemongrass, burnt orange and apple cinnamon.
If you go to Berlin for a night of drinking, you can order platters of food to share, Korean-style, to share with your drinking companions.
BERLIN RESTAURANT AND LOUNGEDirections: Berlin is located directly across the street from U.S. Army Garrison Yongsan on the hill between Noksapyeong Station and Itaewon. From Itaewon Station, take exit one, or from Noksapyeong Station, exit three, and walk to the blue arch that says "Welcome to Korea." Look at the hill above the arch and you'll see a building with a small sign that says "Berlin" above rows of glass windows. Walk up the small side road that runs up the hill and look for the restaurant's sign at a small stairway.
Hours: 11:30 a.m. to 2 a.m. Monday-Saturday, 11:30 a.m. to 12 a.m. Sunday.
Food: Upscale Western dishes, some with an Asian twist: appetizers, salads, desserts and an extensive drink menu. Vegetarian selections are marked and the menu is written in English.
Cost: Main dishes range from 14,000 to 32,000 won. Lunch and weekend brunch from 14,000 to 18,000 won.
Phone: 02-749-0903
Clientele: Hip Koreans and expats; dress is upscale casual.
---
---
---
---