After Hours: Small Pub near Aviano specializes in yummy bruschette
---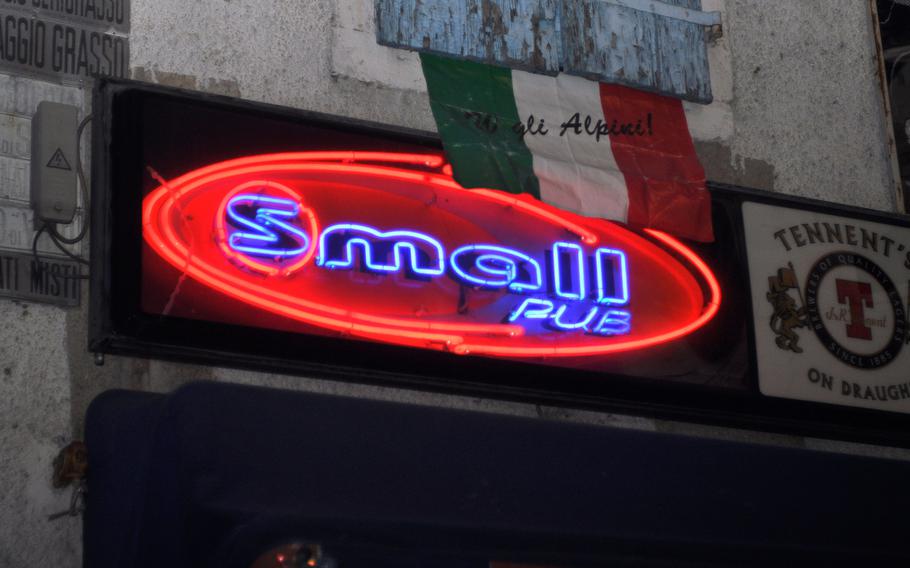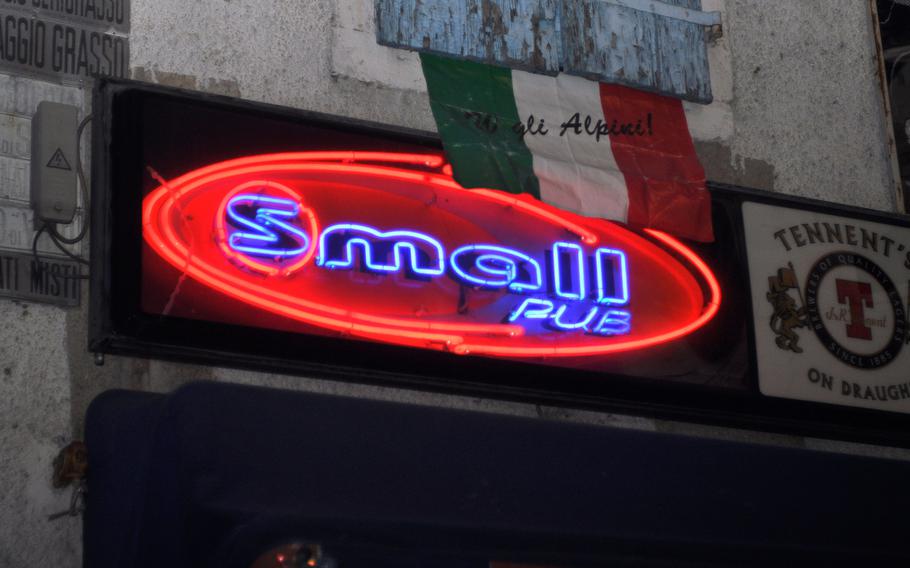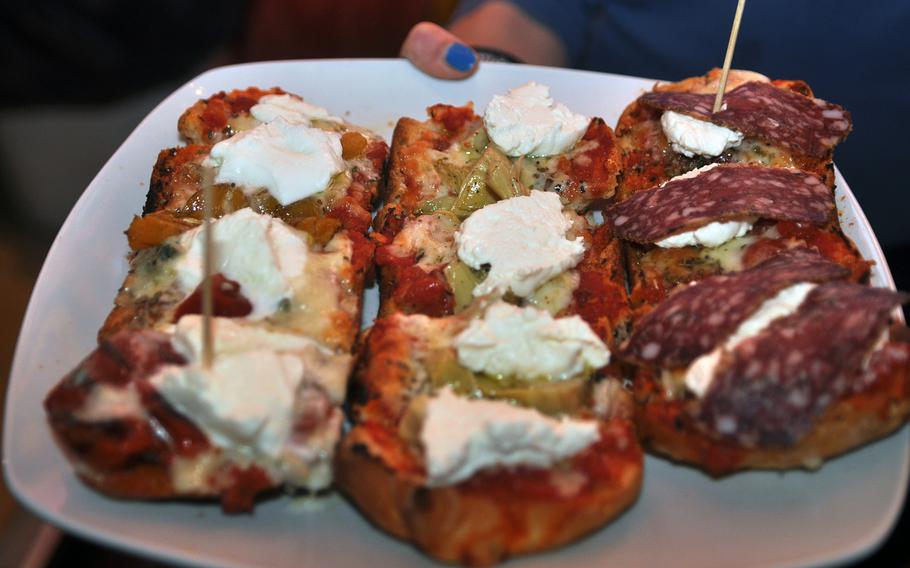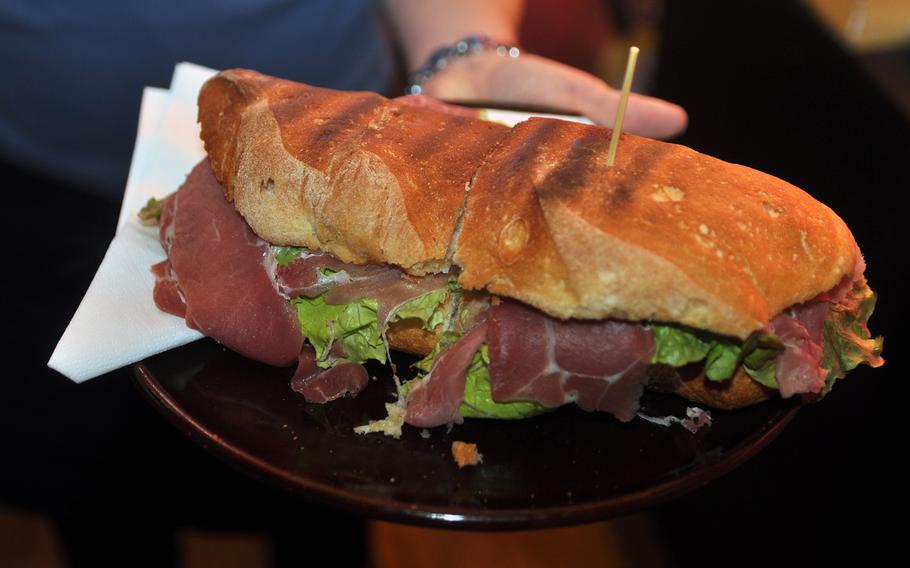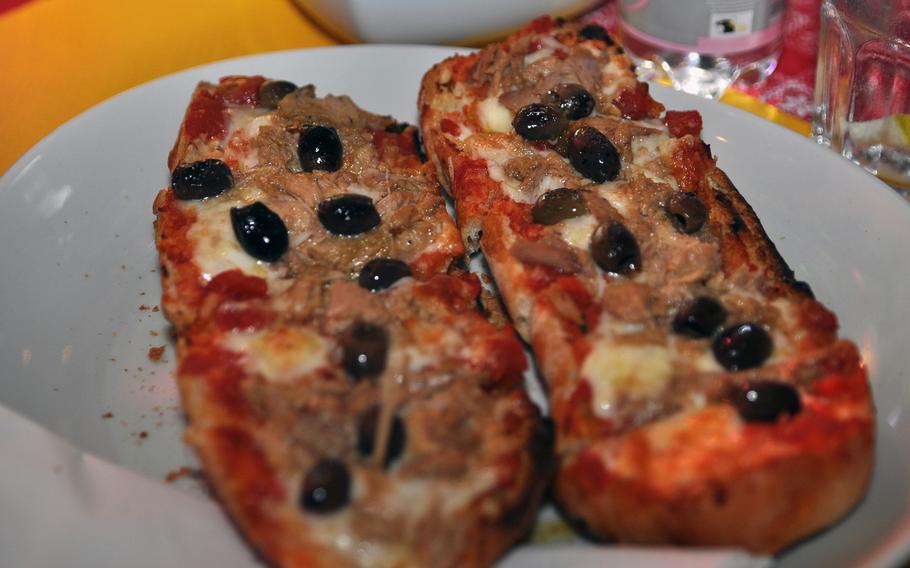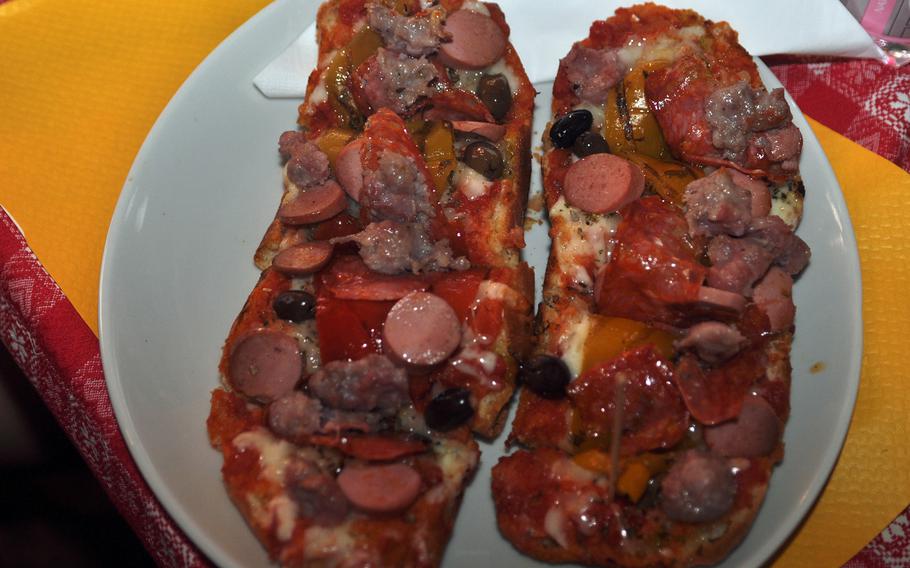 Every business needs at least one thing that makes it distinctive, according to Cinzia Wasserman, who's been running the Small Pub a few miles northeast of Aviano, Italy, for more than two decades.
"You need to have a product that you make that is different," she says.
Small Pub, known to many locals as Bar of the Dead, does stand out in several ways.
The food specialty is bruschette, a dish most commonly associated with Venice that has spread to surrounding areas in northern Italy. A bruschetta is a piece of toasted bread with one or many toppings. While it's often on the small side and featured as an appetizer, that isn't the case at Small Pub. Customers can choose from more than 40 combinations and they receive two bruschette (pronounced bruce-sket-tay) that those with smaller appetites will find a challenge to finish.
Menus feature pictures of many of the combinations that should help non-Italian speakers. Most have tomatoes as a base, with ricotta cheese a regular feature. Other toppings include mushrooms, radicchio, artichokes, peppers, olives and a variety of meats.
Wasserman, gregarious and ready to help translate the menu, speaks some English. She said she's had a lot of American customers over the years, but the main group now is a book club that meets regularly.
Though the place wasn't designed as a hangout for young airmen, it would certainly fit the bill. Loud music plays from the bar, which dispenses a handful of beers and also specializes in an array of cocktails — nonalcoholic, "some alcohol" and "more alcohol." The bruschette are relatively cheap (5.50 euros to 14 euros) and are cut in pieces so a group could order a few and sample different types easily.
Small Pub has theme nights. Thursday is Latin music, Friday rock music and Saturday pop/hip-hop. Monday is pasta night. Tuesday is bikini night — "intelligent bikini, not stupid bikini," Wasserman says, indicating that things don't come close to "Girls Gone Wild."
Then, of course, there's that name. Small Pub is the official name of the place, but many locals know it as Bar of the Dead.
"I don't like that name," Wasserman says. It was coined many years ago when it was used as a hangout by members of a biker gang. The gang's long gone — and the place certainly doesn't resemble a biker bar — but the name stuck.
"If I say 'Small Pub' to somebody, they don't know," Wasserman says. "But if I mention 'Bar of the Dead,' they know. So I have to keep using the name."
Whatever its name, the place has changed dramatically over the years, she said. Her mother ran it for decades, and it was known as a place for older residents to come and play cards and have a coffee. Wasserman has added rooms — so it's not really that small anymore — and an array of decor, much of it hanging from the ceiling.
harris.kent@stripes.com
Small PubAddress: 1 Via Trieste, Marsure di Aviano, Italy: It's about two miles from Aviano's only stoplight to the bar. Turn right if heading from the flight line, drive past the Aviano Inn and continue until you enter Marsure. The bar is on the left and easy to miss.
Hours: 5:30 p.m. to 3 a.m. every day except Wednesdays, when it's closed. Bruschette served until 2:30 a.m.
Dress: Casual.
Clients: Italians.
Menu: In Italian (but with pictures).
Prices: Bruschette from 5:50 euros to 14 euros, beer on tap from 2.50 euros to 5.50 euros a glass, cocktails from 5.50 euros to 7 euros.
---
---
---
---