After Hours: Seafood shines at South American eatery
---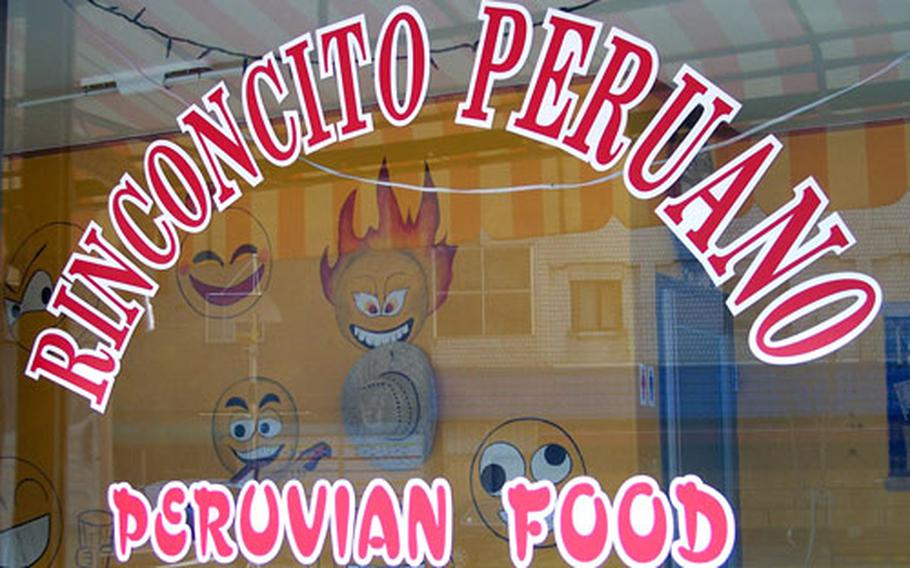 DONGDUCHEON, South Korea — Beyond the trails of neon-lit kalbi and kimchee joints, some South Korean eateries fondly offer variations on Western foods that never would have occurred to Westerners.
For example, I can't imagine a chef in Brooklyn creating a Korean-style "pizza" topped with sweet potatoes, corn and an unidentifiable white swirly sauce.
These sorts of adventures in food can be fun on occasion, but there are times when we yearn for something authentic.
Sandwiched between the bars and clubs of Dongducheon's Bosandong district is an unexpected blip of such authenticity, a fine example of a cozy, South American neighborhood restaurant.
"That looks like what Mom would make," a U.S. soldier from Puerto Rico said as he stared at my heaping plate of arroz con mariscos, or rice with seafood, served hot and spicy at Machu Picchu Restaurant.
Machu Picchu started out located on the fringes of "The Ville," in a basement near the Dongducheon city bypass road. It recently moved to a more visible location near Mojo's.
Norka, who runs the place, will smile pleasantly should you feel the need to practice your broken high-school Spanish, but she also speaks English. She'll happily make suggestions for those unfamiliar with the food, which is mostly Peruvian but also borrows from Puerto Rico and other Hispanic cultures.
Diners who love seafood and have time to relax should indulge in the parihuela, a Peruvian meal-sized seafood soup full of crab, fish, shrimp, clams and anything else left in the ocean. It's flavorful, not spicy, and should please a broad range of tastes.
The seafood dishes are the stars of the restaurant, but for some, the closest they will ever come to seafood is to eat a cow that once forded a river. Such landlubbers might try the lomo saltado, a Peruvian beef stir-fry that received high marks from a hungry sailor on temporary duty.
One or two tamales, served in traditional corn husks, make fine appetizers or side dishes for a group. Diners can cap off the night with beer, or try an interesting variety of fruit juices.
If Machu Picchu's food were being served in a trendy Seoul neighborhood, it would probably cost twice as much — and it would have a line out the door.
Instead, it graces the presence of a Dongducheon neighborhood not exactly known for fine dining. That shouldn't stop anyone in search of a hearty meal at an affordable price. In terms of value, Machu Picchu is as good as it gets.
See previous After Hours reviews here.
Machu Picchu Restaurant
Dongducheon, South Korea
Prices: Most single entrees cost $7 or $8, with group-sized portions topping out around $20. Dollars and won accepted.
Food: Peruvian, with some Puerto Rican and other Latin and South American influences.
English menu: Yes.
Dress: Casual.
Clientele: Mostly Camp Casey's population.
Location: From Camp Casey's Gate 1, cross the street and walk left under the railway bridge to the public stage and park. Machu Picchu is to the right of the park.
Hours: 11 a.m. to 10 p.m. most weekdays; open until curfew hour on weekends.
Web site: None.
---
---
---
---