After hours:S. Korea, La Bocca Restaurant
by
Ashley Rowland
April 18, 2010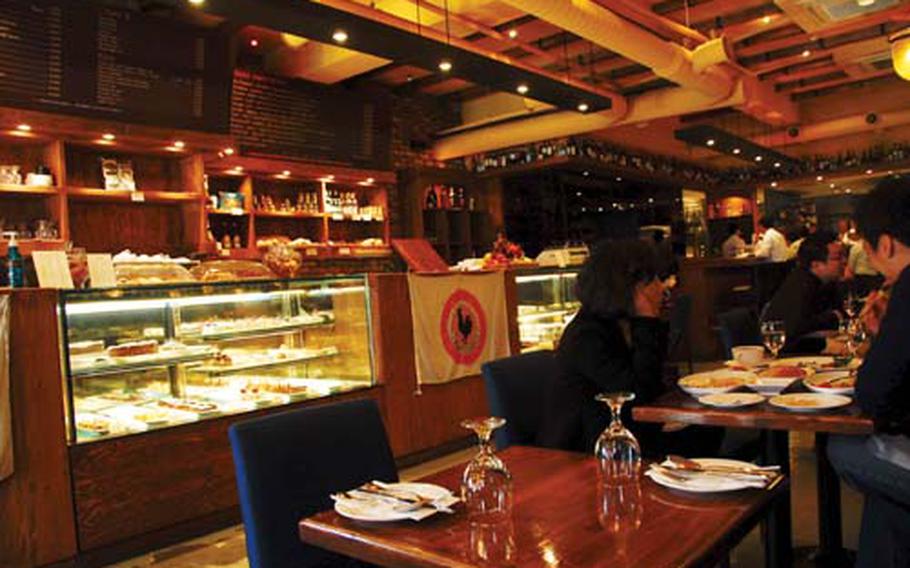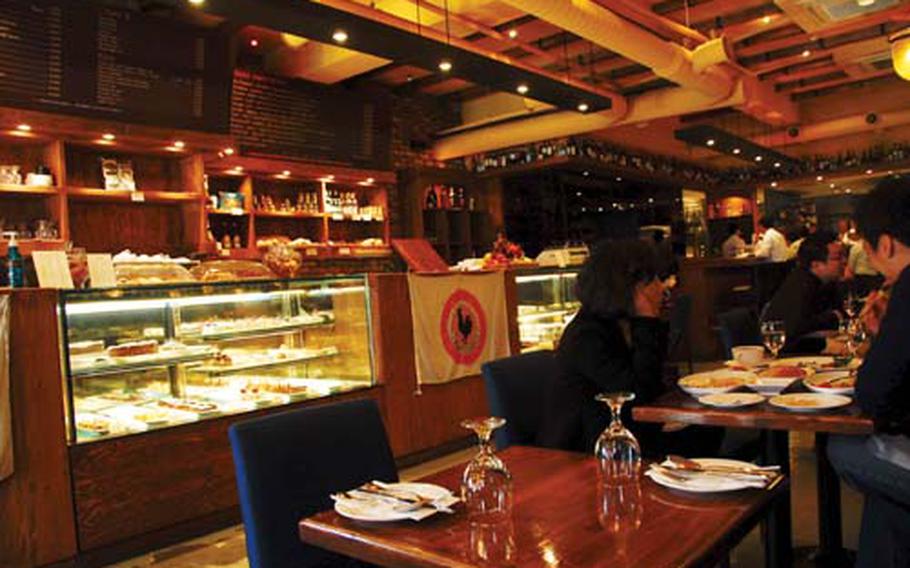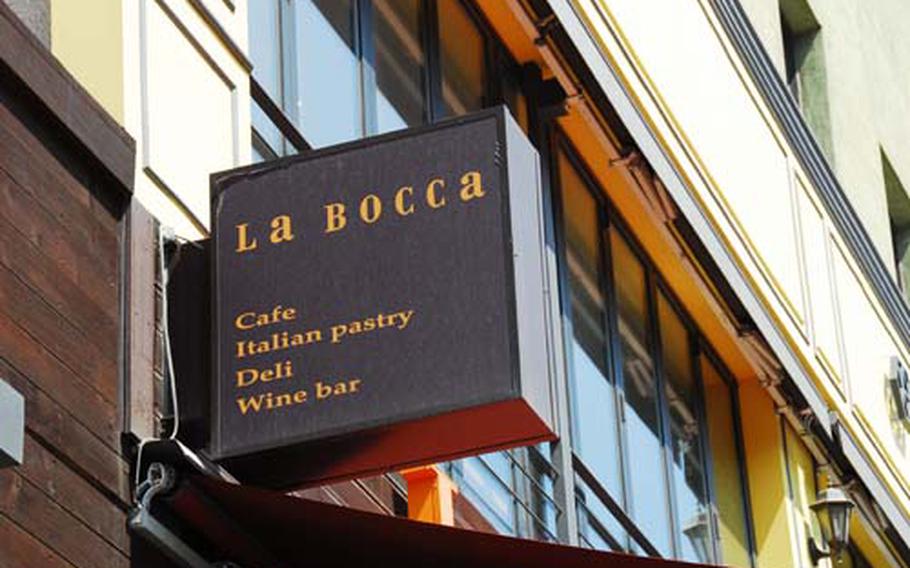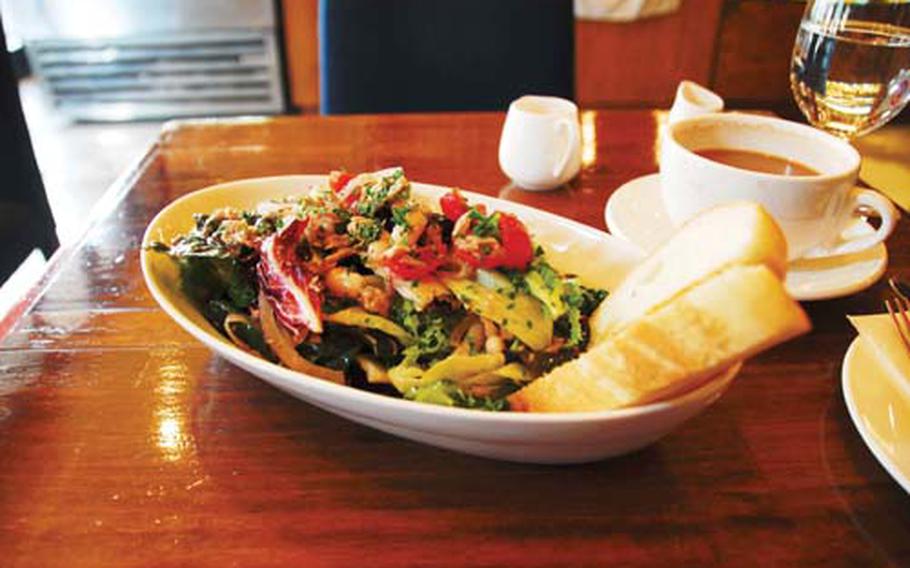 Walk down the main street in Itaewon and you'll see a number of elegant cafes and restaurants that have opened in the past few years in what used to be the dingiest area in Seoul.
One of the standouts in this neighborhood of often overpriced restaurants is La Bocca, an Italian restaurant sophisticated enough to be at home in New York City or any major metropolis in the world.
Run by the owners of Sortino's, an Itaewon institution when it comes to Italian food, La Bocca has the intimate feel of a cafe, with a menu of pastas, paninis and desserts that live up to the standard set by its parent restaurant. The food here is always fresh, and always good. And it's the perfect place for a romantic dinner, a business lunch, a latte with friends or, on a warm day, a cold beer on the outdoor terrace.
On a recent visit, I had the tonno e fagioli salad, a simple but delicious mix of Tuscan cannellini beans and tuna on a bed of lettuce, coated with just the right amount of extra virgin olive oil and lemon juice. Most of the other menu items are also fairly simple, though some use Italian ingredients you'd be hard-pressed to find at other restaurants in South Korea, like boar meat and padano cheese.
In addition to their regular menu, the restaurant has a limited but solid brunch menu on Saturdays and Sundays, with four items each priced at 23,000 won and including coffee or juice. Try the salmone affumicato — potato pancakes with smoked salmon — or the frittata novella, an Italian omelet that looks a bit like an oversized hamburger patty but is deliciously stuffed with provolone cheese and vegetables.
The highlight at La Bocca is the desserts. Try the tiramisu or the apricot-studded crostata di lina. If you're full, try one of the homemade cookies, like the ricciarelli, a Tuscan almond paste cookie (800 won apiece). Or just stare at these little works of art in the display case at the front of the restaurant.
The one downside to La Bocca are the New York-style prices. My salad and a cup of coffee cost 19,250 won, and a dinner for one person with soup, pasta, dessert and a glass of wine can easily run 50,000 won or more. Beer and wine costs 7,000 to 9,000 won a glass.
If you're in the mood for a splurge, this is the place to go. Just make sure you have room for dessert.
La Bocca
Location: ItaewonHours: 11 a.m. to 1 a.m. Kitchen closes at 10 p.m.Prices: Paninis, 11,000-15,000 won; pasta, 17,000-25,000 won; cakes and pies, 6,000-9,000 wonSpecialties: ItalianEnglish menu: YesDress: Casual to dressyClientele: South Koreans and expatsDirections: Walk to Itaewon from U.S. Army Garrison-Yongsan. Walk on the main road past the Hamilton Hotel towards Hannam-dong. La Bocca is on the left side of the street, across the street from Sortino's.Phone: 02-790-5907 or 02-790-5908Web site: None