After Hours: Rosmarin im Waldeck, Germany
---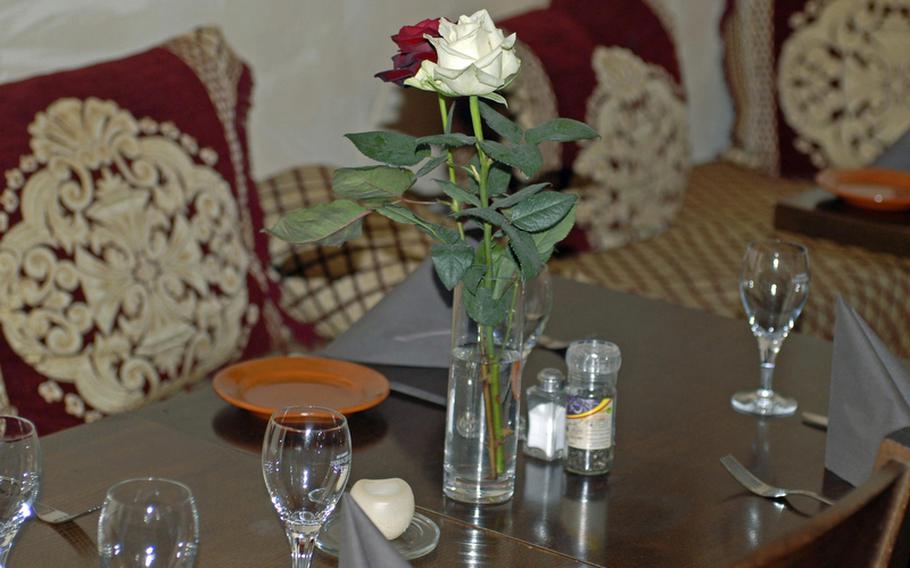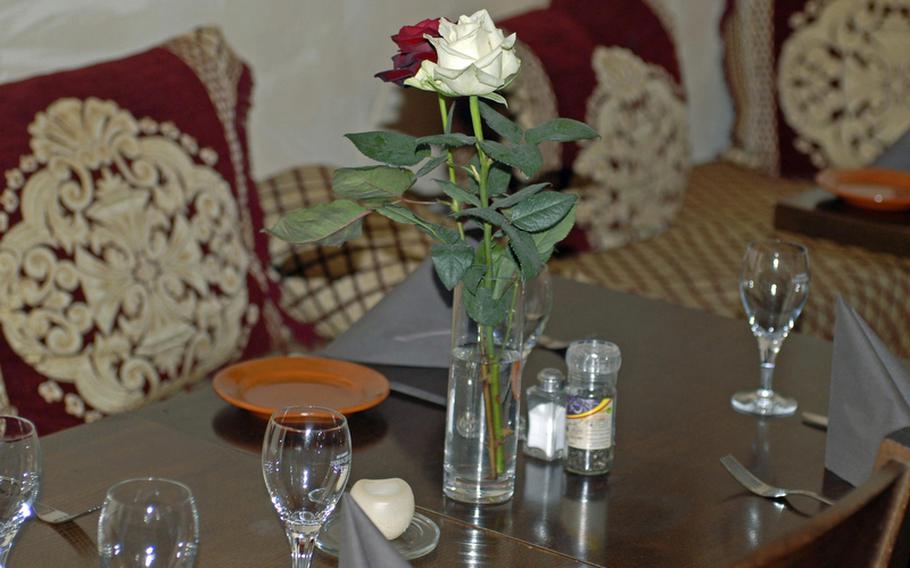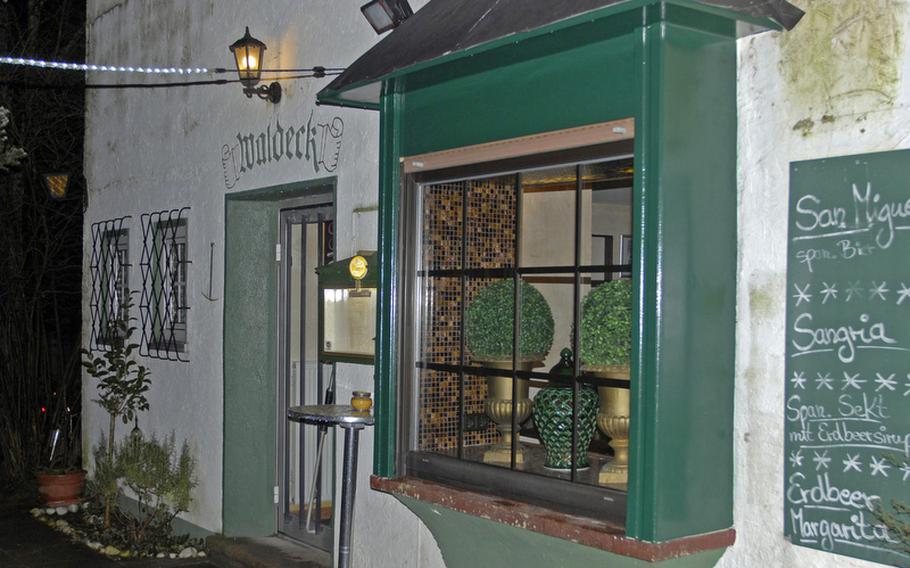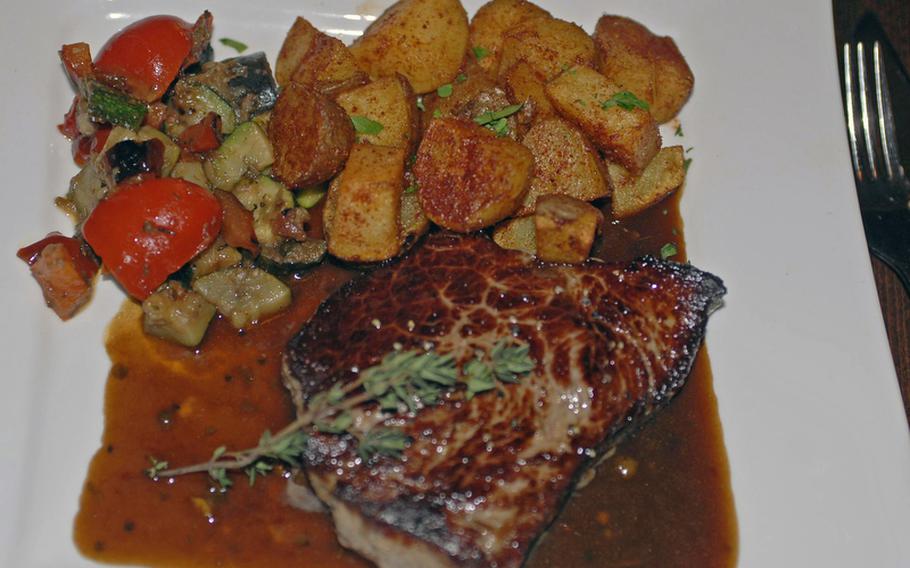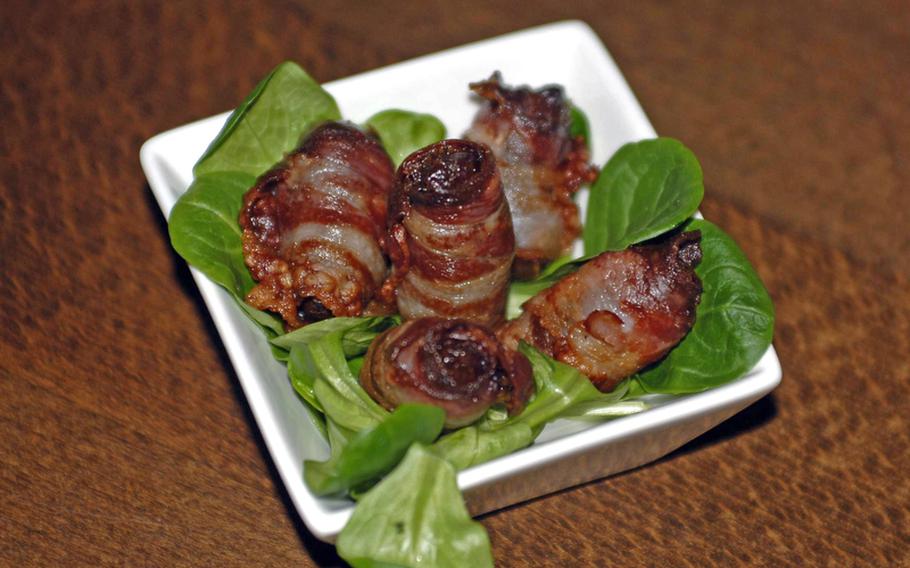 It's that season when love is in the air and couples put away their worries for a February night to rekindle romance.
In other words, time is running out to find that perfect spot to enjoy a romantic Valentine's Day meal. The Rosmarin im Waldeck in Hofheim am Taunus offers lovebirds just that place.
The restaurant, about halfway between Wiesbaden and Frankfurt, isn't easy to find, nestled among houses and apartments in a residential neighborhood. In fact, the small amount of seating available and the location might garner a pleasant reaction from your companion along the lines of "How'd you find out about this place?"
Rosmarin specializes in Mediterranean cuisine, with influences from France, Tuscany, Spain and Greece. Most of the menu is occupied by tapas, small dishes that offer little more than appetizer portions, but the restaurant also features weekly special entrees, ranging from fresh fish to organic steaks.
Just for Valentine's Day, the restaurant rolls out a four-course meal. This year's meal consists of a surprise from the kitchen, followed by a mushroom cream soup. For the entree, diners have a choice of beef tenderloin with a red wine, shallot and butter base with truffled mashed potatoes, or an anglerfish filet wrapped in bacon on a vermouth cream sauce and saffron almond rice. The meal finishes with panna cotta, an Italian custardlike dessert, with rosemary, caramel and fresh strawberries.
What makes the Rosmarin stand out, besides the food, is its ability to pull off a casual and hip classiness while avoiding a stuffy atmosphere. Soft, warm lights add to the coziness. Candles, wall sconces and unusual ceiling lights set a romantic ambience. Bench seats decorated with pillows are the most comfortable. Owners Alexander Pantelias and Katharina Kociok said the interior design of the restaurant is influenced by their travels in Morocco, Spain and India.
The Rosmarin also makes the perfect place for friends to gather for a relaxed evening of good food. It's always fun to order a variety of tapas and sample all the offerings.
On a recent visit, I tried a few tapas that really stood out. The Gambas Moqueca — shrimp in a tomato, coconut and chili sauce — had the flavors of the sauce combining for a taste that was a first for me but definitely won't be the last. A favorite of my dining partner was the Datiles con Tocino, dried dates wrapped with bacon.
In true Mediterranean style, plenty of cheese and yogurt dishes are offered.
ROSMARIN IM WALDECKLocation: Schillerstrasse 18 65719 Hofheim am Taunus
Directions: From Wiesbaden, take the A66 toward Frankfurt. Take the exit Hofheim/Marxheim (about six miles out of Wiesbaden). Turn right at the end of the exit ramp and stay on Hofheimerstrasse for about two miles. Drive through Hofheim (in Hofheim, the road name changes to Rheingaustrasse). Take a left on Schillerstrasse. Stay on Schillerstrasse until the end, about half a mile. The restaurant is on the corner on the right in a residential area. It has limited parking for guests, so it's best to find a place on the street. The restaurant can be difficult to find, so if you plan to surprise someone for Valentine's Day, you might want to do a recon first.
Hours: Opens at 6 p.m. with no set closing time. Closed Tuesdays. Although the restaurant usually doesn't offer lunch, groups of 15 or more can call in advance and the restaurant will open for you. Most nights, reservations are a must.
Food: Mediterranean.
Clientele: Mostly German.
Prices: Entrees and weekly specials average about 20 euros. Tapas range from 2.90 to 10.90 euros each. Drink prices run the gamut. Kids' meals are 5.50 euros. The Valentine's Day meal will cost 29 euros a person. Only cash is accepted; no credit cards or German euro check cards.
Email: rosmarin.hofheim@me.com.
Phone: 06192- 9612877.
Website: www.rosmarin-im-waldeck.de, in German.
Menu: German only, but staff can help translate.
Dress: Casual to business casual.
---
---
---
---