After hours: Rixx, Bamberg, Germany
---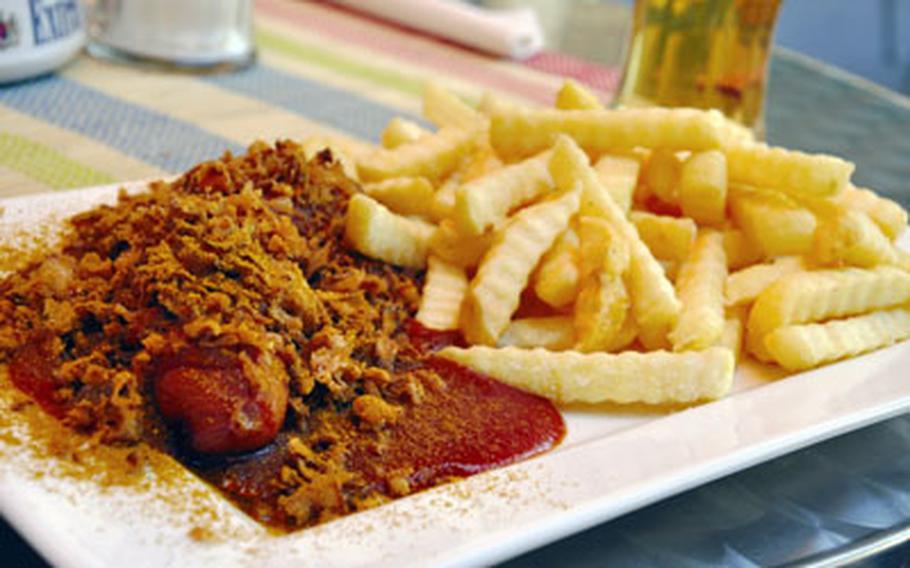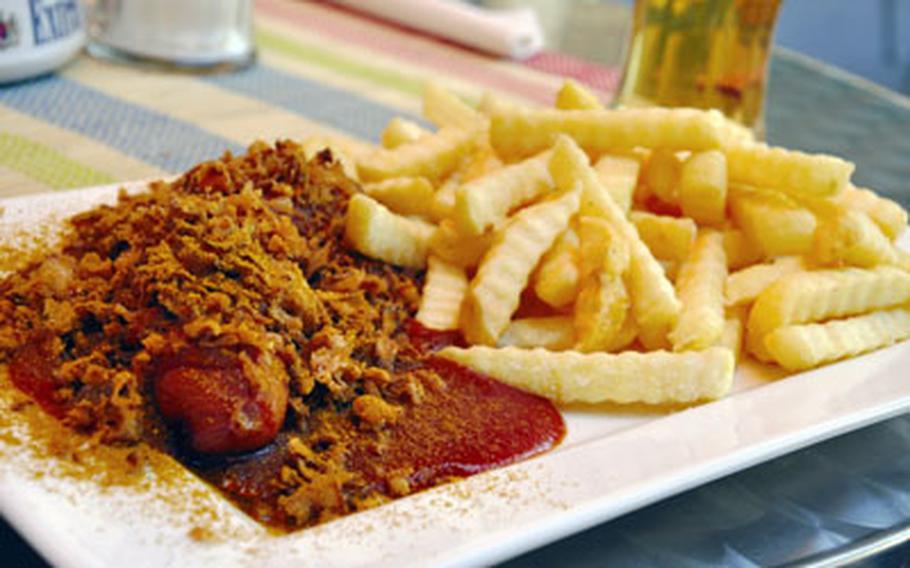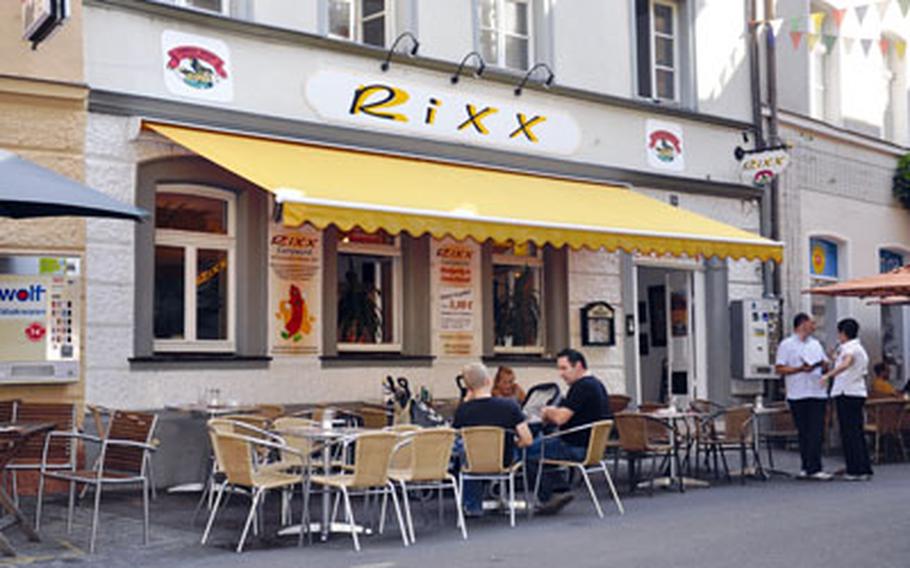 Cafes and bars in bustling downtown Bamberg pride themselves mostly on a variety of drinks, cocktails or a famous locally brewed beer. But Rixx in the German city has something else, something that sets it apart from the rest.
Rixx world-famous currywurst.
Best in Bamberg? Definitely. Best in Germany? Most likely. Best in the world? There is a very good possibility.
The currywurst is not just some sort of exotic oversized hot dog; it is so good it will have you thinking about it until you return to try another of the 20 different ways Rixx says it serves the popular wurst. Variations range from the Standard, a blend of pork and beef, to the Aphrodite, with a mix of olives and feta cheese. All are made from meat produced at farms in the Bamberg area.
All are also smothered with Rixx's homemade curry sauce, which owner Rick Warwick, a German-American, has patented. The sauce — Warwick calls it "ketchup" — consists of 12 herbs and spices. At the end of the meal you will be trying to decide which was better, the wurst or the sauce.
If you can't decide which option to go with first, I recommend the Bamberger, the original made with 50 percent pork and 50 percent beef so it is not too soft and not too hard. The Bamberger is covered in Rixx famous ketchup and topped off with some very tasty onions that were cooked in the morning for the right texture to complement the curry sauce.
Each of the different kinds of currywurst costs a reasonable 5-7 euros. Each comes with ample amounts of fries, which are great to dip in the leftover ketchup.
If you are a currywurst lover but a friend isn't, Rixx does offer several other dishes such as spare ribs, chili, chicken nuggets and an assortment of salads.
Rixx, which opened two years ago, advertises itself as a bistro, cafe and sports bar. Its interior is decorated with photos of movie stars and of scenes from the 1942 film "Casablanca" and the mythical Rick's Café, which, because of copyright laws, is how Rixx got its name.
So if you are hitting some of the neighboring night clubs and get hungry, Rixx is the place to go. Its Web site says it stays open until the last person is gone, and I guarantee that if you try the currywurst you will be thinking about it long after you leave.
Rixx
Location: Austrasse 16, Bamberg, Germany
Directions: The cafe is in downtown Bamberg, near the university. Austrasse runs between the university and Obstmarkt, part of the main road that runs past the Altes Rathaus. There is nowhere to park around the cafe, so find a parking garage and start walking.
Hours: Monday through Saturday from 11:30 a.m. until the last person leaves.
Food: 20 different ways to serve currywurst, which cost between 5 and 7 euros per serving. Other options include ribs, chili and salads. A daily special between 11:30 a.m. and 1:30 p.m. and 6-7 p.m. features the Standard currywurst for 3.90 euros.
Drink: Beer, cocktails, long drinks, plus the normal cola products and milk shakes.
Menus: In German with English translation in parentheses; servers and owner speak English.
Clientele: International crowd, mainly Americans and Germans.
Web site:www.rixx-currywurst.de.
Telephone: 0951-28-36-653.
---
---
---
---