After Hours: Ristorante del Pino, Naples, Italy
---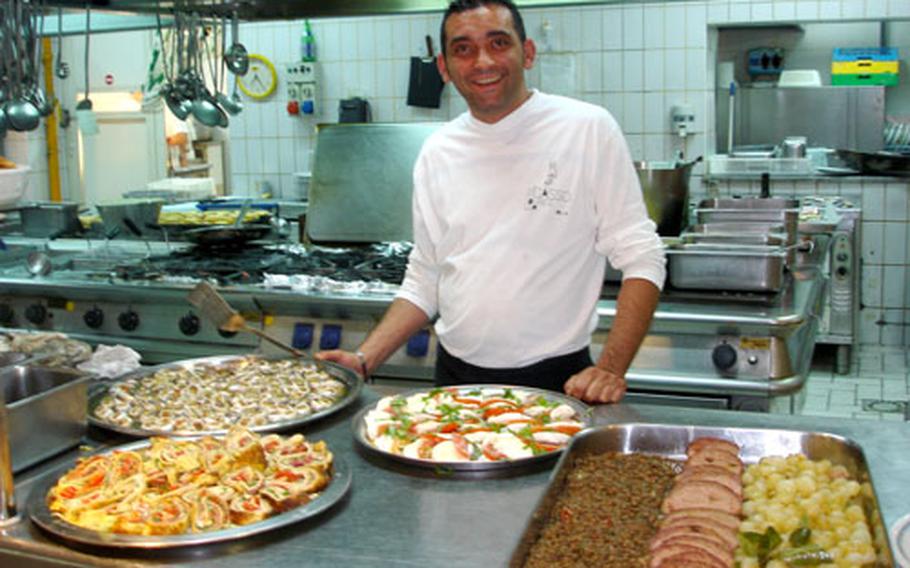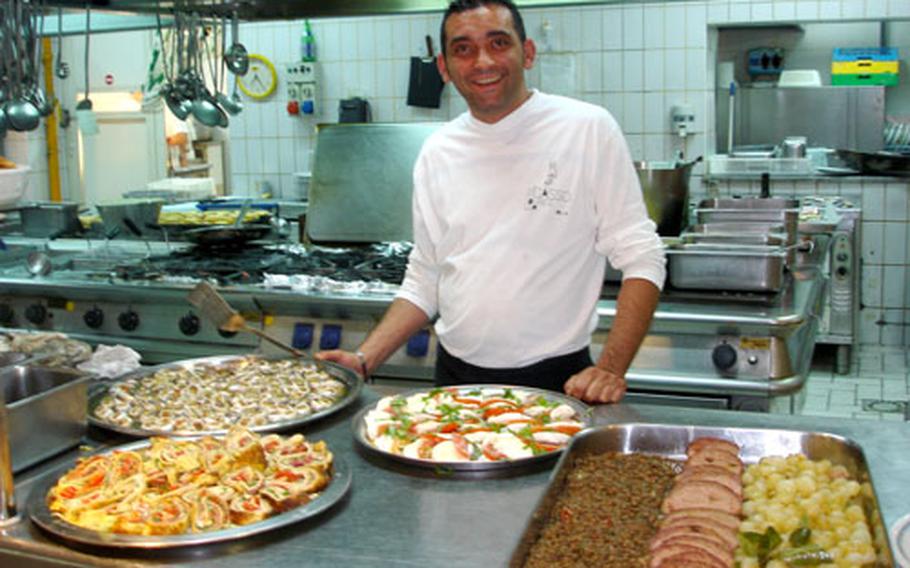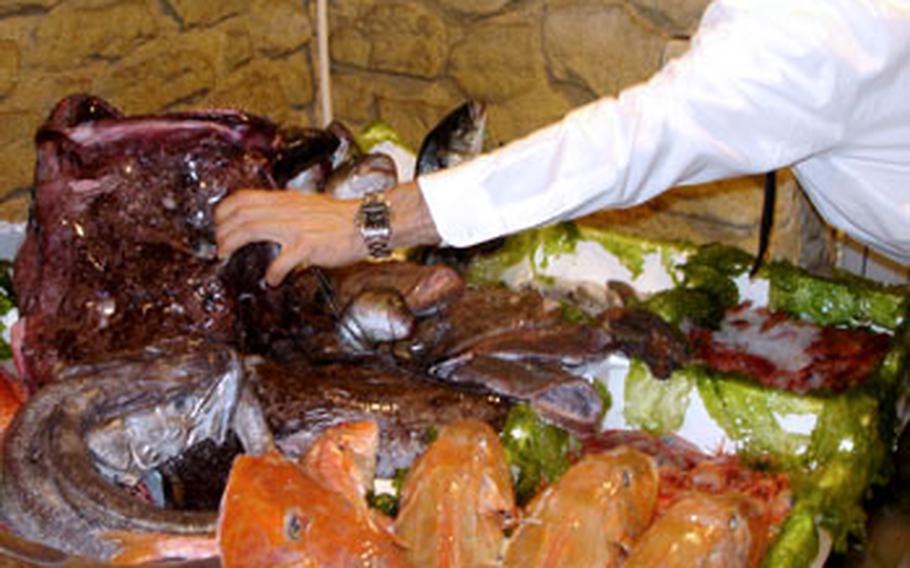 The words "buffet" and "gourmet" aren't usually found in the same sentence, much less in the same restaurant. But for those who don't want to choose between quantity and quality, Ristorante del Pino is the best place in town.
Unique among Naples restaurants, it offers a massive appetizer buffet with well over 50 items — everything from artichoke to zucchini, buffalo mozzarella to fried squid, and just about anything you could find on any menu throughout Naples.
Another thing that makes del Pino unique is the pricing system. There isn't one. The waitstaff discreetly keeps track of what customers put on their plates, how often they go for a refill and what they're selecting. If you pile your plate with shrimp, salmon and squid, you'll probably pay more than if you chose the peppers, olives and tomatoes.
An average full plate with a generous mix will run about 10 euros. What's "average," what's "full" and what's "generous" is subject to debate, but you get the picture. This isn't the place to quibble over morsels.
"We started this because you can't find anywhere in Naples where you can have a buffet of food and a buffet of sweets," said Mario Leonessa, the restaurant manager.
Ahh … the sweets.
I found this to be a bit of a distraction. As you select from all the different dishes, the smell of freshly baked butter cookies, chocolate cakes and other dessert items envelops you. It's hart to concentrate on zucchini at that point. Did I mention the freshly made gelato?
The restaurant also has a full menu including anything that swims in the Med. You can pick your lobster right out of the tank or retrieve some freshly caught creature from the ice bed of the chilled fish box customers enter to select their meal.
If beef is more your style, the restaurant offers steaks cut to order, priced by weight, along with lamb and pork, and the usual lineup of pizzas and pastas.
The restaurant is huge by any standard. The total seating capacity is close to 800. There are about six (I lost count) different dining areas, including an outdoor section that resembles a German beer garden with bench seating, and a fancy banqueting hall offering a spectacular view of Mount Vesuvius. The rooms can be reserved for special occasions.
The restaurant is also unusual in that it opens a little earlier than most, and is open every day of the year, except Christmas. (Some things are sacred.) Lunch runs from noon until around 4 p.m, and supper begins at 7:30 and ends when the last customer leaves.
The staff doesn't speak much English, and the menu is in Italian. But communication isn't a problem when it comes to food. The clientele is very local — there were mostly local diners, celebrating birthdays, hanging out, eating as the Italians do. If you're a people-watcher, and like to eat, you don't want to miss del Pino.
Ristorante del PinoLocation: Via Don Minzoni 225 Cercola.
Directions: Take the A3 toward Salerno/Reggio Calabria and exit at Ottaviano/Napoli Centro Direzionale. Stay in the left lane, and take the first exit onto Ponticelli Barra, then veer right and continue to the roundabout. Go all the way around (like you've made a U-turn) and keep going until you are driving under the highway. At the Bar El Brazil turn right, then watch for Ristorante del Pino on the left.
Hours: Open daily, noon to 4 p.m. for lunch, 7:30 p.m. until last one out the door for supper.
Prices: Buffet is anyone's guess. The staff gauges what and how much you take. It's a bargain unless your eyes are bigger than your stomach. The buffet runs about 10 euros a plate. Regular meal with dessert, beverage and appetizers can run between 20 and 40 euros — or more. But the quality of the food makes it a bargain.
English menu: No
Dress: Casual
Clientele: Mostly locals, especially families in for a traditional meal.
Specials: Nothing stands out — everything is really good.
Reservations: Not needed, but if you have a large group, you can reserve one of the dining areas for a special occasion.
Telephone: 081-733-1145 or 081-7333100.
Web site:www.gruppoleonessa.it (in Italian).
---
---
---
---