After Hours: Rasputin in Swaffham, England
---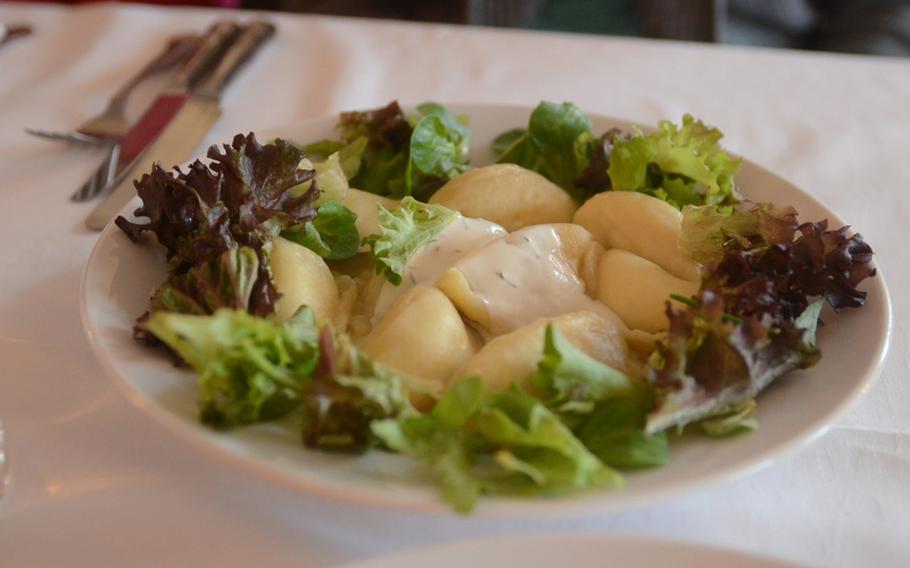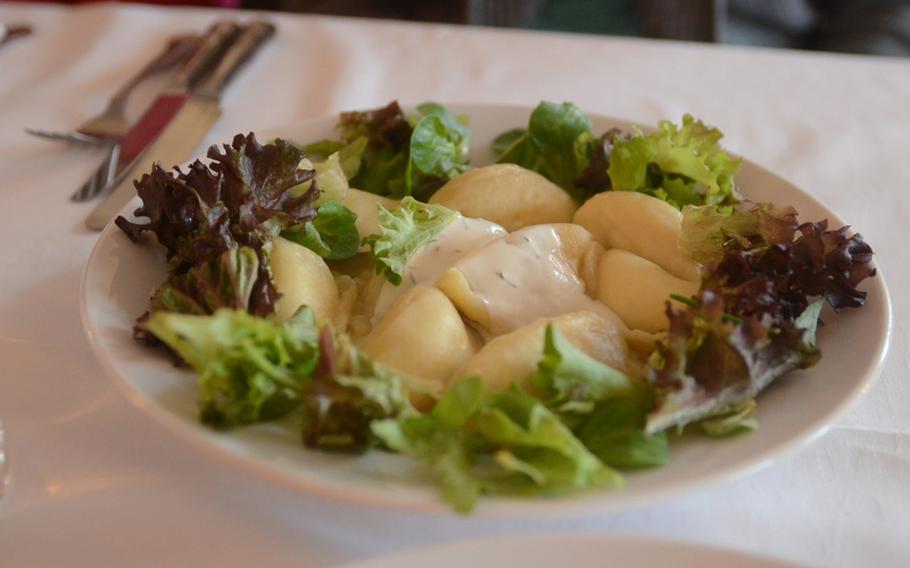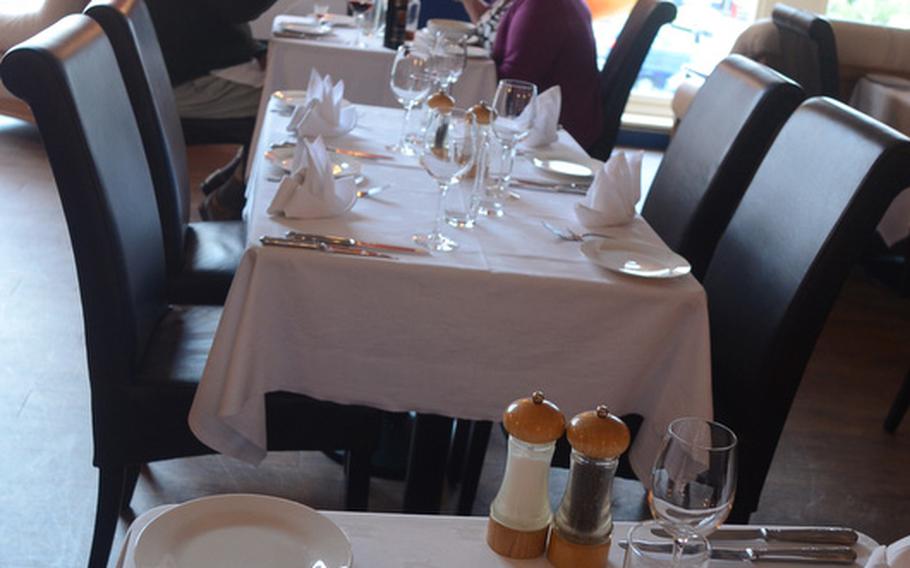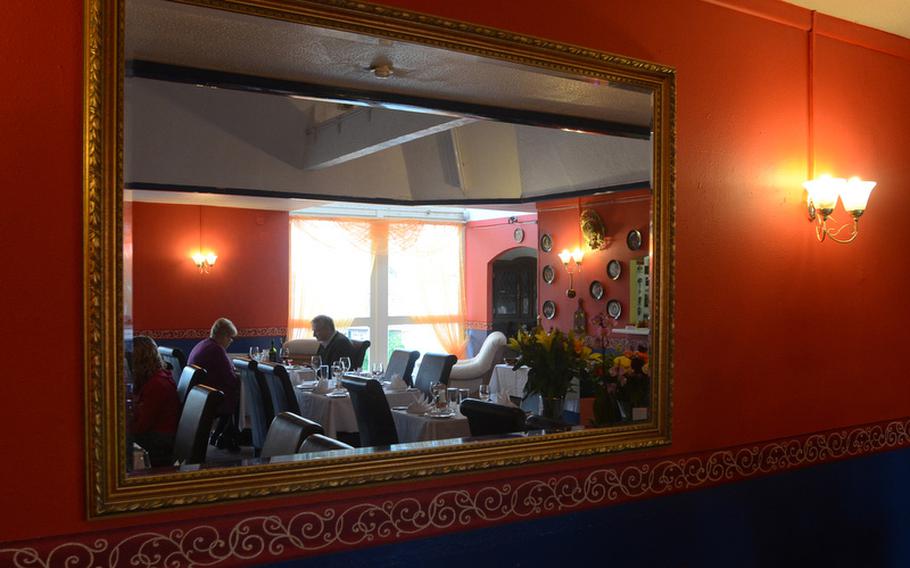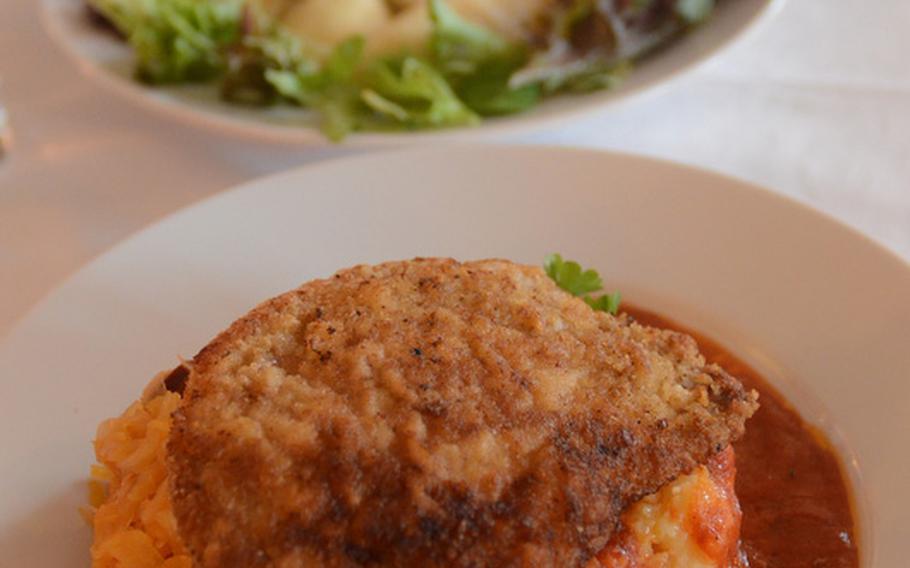 It's easy to find cheap eats with fast-food restaurants readily available and box-meal pubs located in nearly every English town, but there's little value in this type of fare, considering its general lack in quality.
Luckily, I've found a place with excellent value in Rasputin, a Russian restaurant located in Swaffham, about 25 miles from the air bases of Mildenhall and Lakenheath.
Main courses range from 9.50 to 13.50 British pounds, but the best value comes in the form of the set menu, with two courses (a starter and a main) for 10 pounds. Add a dessert for an extra 3.50 pounds. Those prices are nearly unbeatable anywhere else for made-from-scratch food.
I settled on the Grigory Rasputin pork, which came as a breaded-and-fried pork steak on top of creamy mashed potatoes with a side of smoked-sausage sauerkraut and a tomato sauce reduction with garlic. Others in my party tried the vegetarian pilmeny — a Russian-style ravioli with a sour cream sauce — as well as the Cossacks beef casserole, which looked similar to a stew, served over mashed potatoes.
For me, the food seemed to evoke that adage "It's just like Mom used to make." My family agreed that the food tasted very good.
For more than three years, Rasputin has served its authentic Russian dishes made with locally sourced meats and produce, and, according to owner and chef Irina Spezeva, it's the only restaurant of its kind in East Anglia.
"Almost everything is homemade," Spezeva said. "I like to be unique. There are no other Russian restaurants in the area."
The menu had a nice variety of main courses. Available were dishes with chicken, beef, pork, lamb, prawns and two varieties of fish. Also, there were plenty of vegetarian offerings.
The decor is bold, yet fanciful, with high-contrast blue and red walls that surround an open dining area filled with white tablecloths and napkins. There's plenty of ambient lighting thanks to two large windows overlooking what is arguably the best view in town — the central market place with the town's church tower in the background. Recorded traditional music keeps the dining area from falling silent.
Some interesting selections that I hope to taste during my next visit are the Russian blini starter and the chicken Kiev. Blini are thin pancakes that Rasputin serves with sour cream and red salmon caviar. The chicken Kiev, according to the menu, is prepared using an old Russian recipe and is served with sides of potatoes and peas.
If you're in need of something a little different but not too outlandish, visit Rasputin to experience great comfort food at very reasonable prices.
RASPUTINDirections: From RAF Mildenhall and RAF Lakenheath, head north on the A1065 through Brandon and Mundford. When you reach the town center of Swaffham, Rasputin will be on the left across from the small plaza. There are quite a few parking spots along the road near the restaurant.
Hours: 6:30 p.m.-close Tuesday through Saturday and noon-2 p.m. Sunday
Prices: Nibbles and starters range from 3 to 5 pounds. Main courses range from 9.50 to 13.50 pounds. Desserts average 3.50 pounds.
Phone: 01760 724 725
Dress: Casual
Website: rasputin.org.uk
---
---
---
---