After hours: Plaza House Chinese Restaurant, Okinawa
---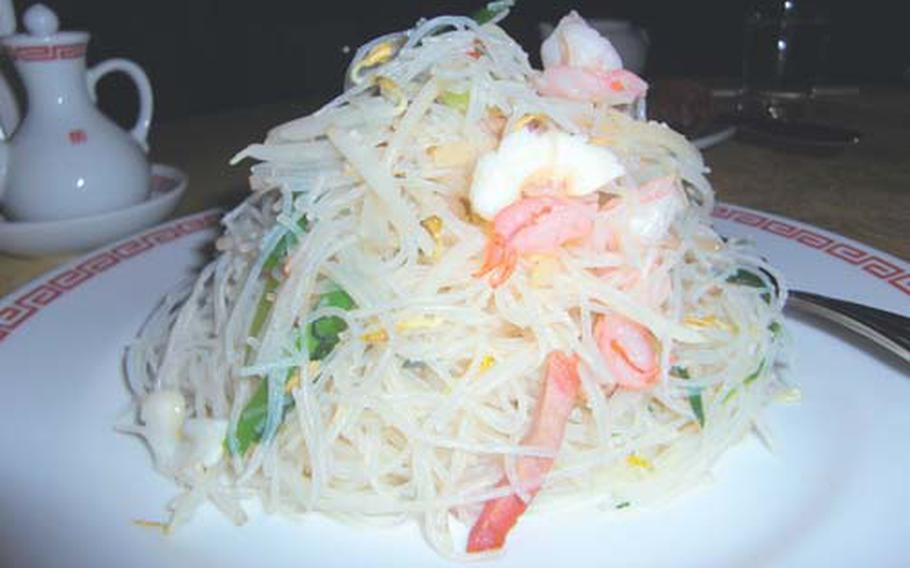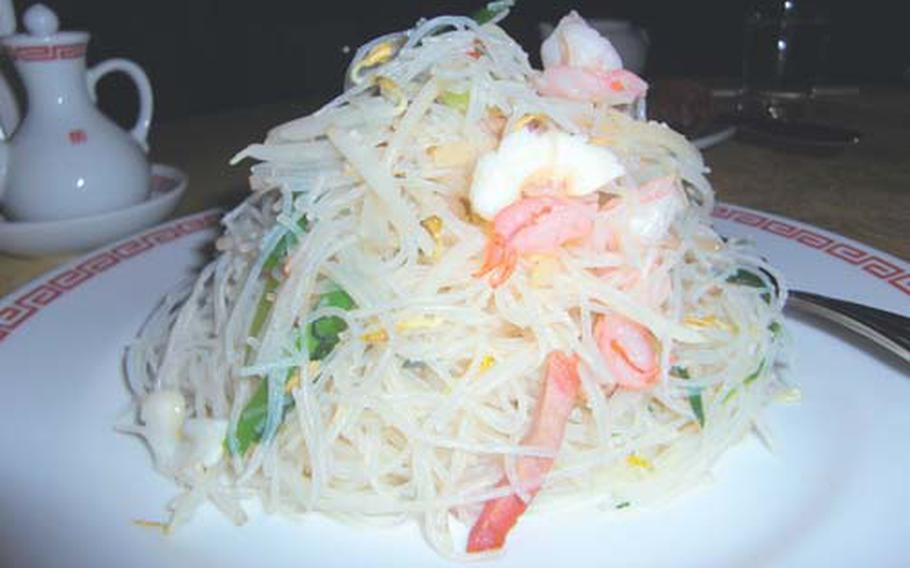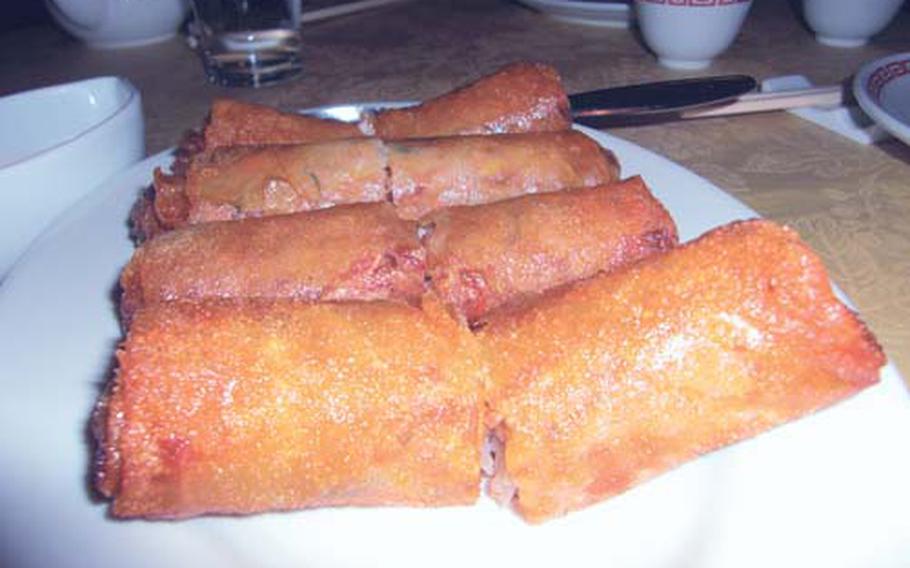 For me and my family, dining here is like meeting a longtime friend. Good food and warm hospitality are something we can fully count on at Plaza House Chinese Restaurant. The 55-year-old restaurant's interior is designed in relaxed wine tones, and cozy booths are spaciously arranged.
How many years have we dined at this restaurant, which we firmly believe serves the best Chinese food on the island? Whenever we want to take a break from cooking, or crave genuine Chinese food, our family has a tacit understanding that we'll dine here.
On one such evening, we found ourselves in a booth, diligently studying a menu, despite having already memorized most of it.
Our all-time favorites include spring rolls, chicken asparagus soup, wonton noodles, chicken in lemon sauce and Plaza House chop suey.
With one bite, the golden skin of a spring roll made a pleasant crispy sound and its juicy filling spread in my mouth. Snow white Singaporean-style fried rice noodles garnished with colorful vegetables and seafood was eye-pleasing, and the noodles' light crunchy texture added fun to the meal, while the aroma wafting from chicken in lemon sauce whetted our appetites.
The Cantonese-style cuisine has a very delicate taste, which from time to time makes me want to seek a dishwashing job here to steal their recipes.
But I know better. The time-honored taste is not something you can re-create overnight.
The restaurant was opened in 1954 as part of Plaza House Shopping Center, a facility built for the U.S. military community, said manager Kiyoko Tokumine, who has worked here for more than 40 years.
The then-owner, a Hong Kong businessman, brought seven Chinese cooks with him to introduce authentic Chinese cooking to Okinawa, she said.
After Reversion in 1972, the population of Americans on the island decreased and today, patrons of the restaurants are a good mix of Americans, locals and Japanese tourists.
Since then, the owner has changed, and so have the cooks, she said.
"But we make an extra effort to maintain our traditional taste," said the proud manager.
That is so true. No matter what we order, the food here has never disappointed us. Having a reliable place to eat like Plaza House is a reason for many long-timers like us to call this island home.
Location: Okinawa City, Okinawa
Hours: 11: 30 a.m. to 9:30 p.m. daily
Prices: Food is 900-2,950 yen; drinks 650-700 yen; awamori 3,200 yen per bottle; lunch sets 850-1,800 yen; weekend lunch set 2,000 yen.
Specialties: Cantonese Chinese cuisine
Menu: Bilingual menu
Dress: Decently casual
Clientele: Americans and Japanese
Directions: Drive north on Highway 330 from Camp Foster. After passing Plaza Housing Area on your left and Awase Meadows Golf Course on your right at RYCOM Intersection, turn right at the next traffic signal into the Plaza House Shopping Center. The restaurant is at the north end corner of the complex.
Phone: 098-933-3111
Web site:www.plazahouse.co.jp/getsuenhanten/ (Japanese only)
---
---
---
---