After Hours: Paneo, Kaiserslautern, Germany
---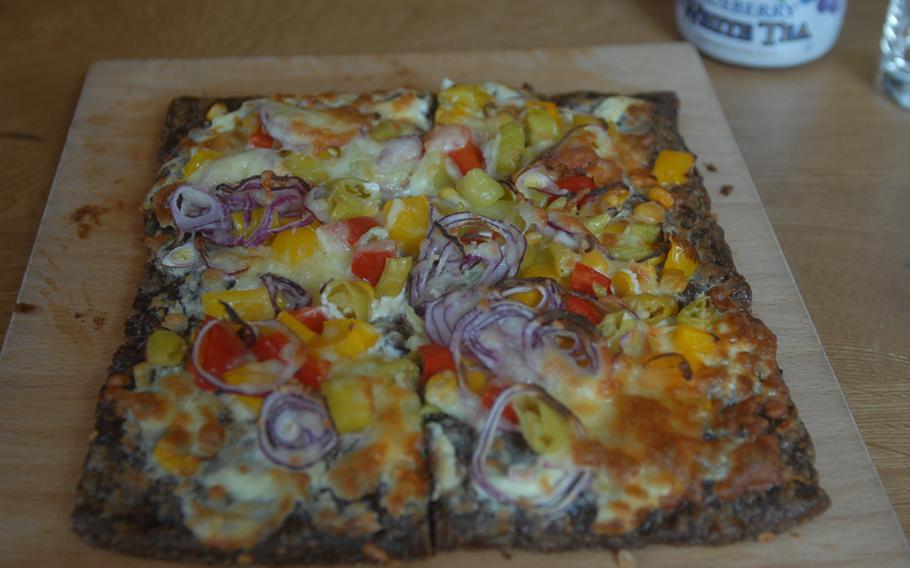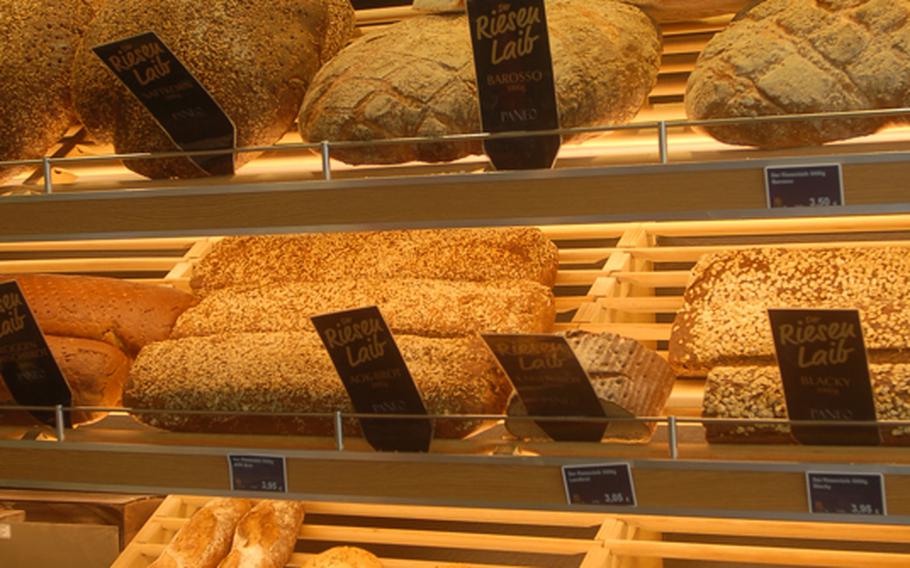 Bread is as basic as it gets, routinely on the margins of every meal we consume. Unfortunately, its role on the plate can be rather unimaginative.
But there's a German bistro named Paneo on Schillerplatz in downtown Kaiserslautern that has taken things a slice further, offering "small delicacies," as the menu notes, that fully integrate good, homemade bread.
Paneo, which opened last fall, is somewhat of an experiment cooked up by Barbarossa, a bakery chain headquartered in Kaiserslautern. It has about 70 shops in western Germany, from Mainz to Saarbrücken. The philosophy of Paneo is to offer dishes in which bread plays an integral part, a central role.
"It's a new idea," said Bernie Collins of the headquarters staff.
Collins said similar bistros could follow, depending on how Paneo — a name derived from Italian and Latin words for "new bread" — pans out.
Barbarossa is trying to create "a nice, relaxing atmosphere," Collins said, "with a bistro-type meal."
They got the first part down.
Step into Paneo and you're immediately struck by how open it feels, with large windows, a high ceiling and a woodsy theme. The furnishings are comfortable, the atmosphere inviting. Behind the main counter, above the wine bottles, glasses and loaves, are birch logs, and off to the side is an adjoining room accentuated in green. A few people relax at their tables, laptops flipped open.
Behind the counter is an assortment of pastries in a display case and on the back wall are racks of rolls and loaves of various sizes and shapes.
"We are a large bakery," Collins said, referring to Barbarossa. "We are producing our own bread all the time."
The Paneo approach is to be a cafe bakery in the morning and transition by midday to a bistro featuring fine bread and a few exclusive regional wines, Collins said.
The restaurant expects to offer all-day table service by the end of May. Currently, in the morning and early afternoon, patrons are given handheld monitors that flash when their food is ready for pickup. Full table service is available only later in the day.
The menu offers many light meals, each styled with a particular international flavor, mainly Mediterranean, Italian, French, Catalan or Asian. Among the more intriguing meals Paneo offers are a bread casserole and a "bread and sea" fish dish. The menu also includes soup, pastas and salads.
"It's all based on bread," Collins said of the theme. "The highlight is always the bread."
PANEOLocation: Schillerstrasse 9, Kaiserslautern 67655, in the pedestrian zone on the corner of Schillerplatz and Glaserstrasse.
Directions: Kaiserslautern is east of Ramstein Air Base along autobahn A6. Get off at either the West or Centrum exit and head into the center of town. The cafe/bistro is near the old church, the Stiftskirche, with a couple of parking garages nearby.
Hours: Opens daily at 8:30 a.m.; closes 10 p.m. Sunday through Thursday; 11 p.m. Friday and Saturday.
Food: A wide selection of breads, rolls, pastries and various bread-based delicacies. Also pasta and soup. Each dish carries an international theme, such as Bread Casserole Asia, prepared with vegetables, chicken and coconut milk with curry.
Prices: Moderate, with most dishes costing less than 10 euros. The bread casserole is 9.50 euros.
Dress: Casual
Contact Info: No website yet. Telephone: 0631-360-9232.
---
---
---
---