After Hours: Osteria Antico Burchiello in Pordenone, Italy
---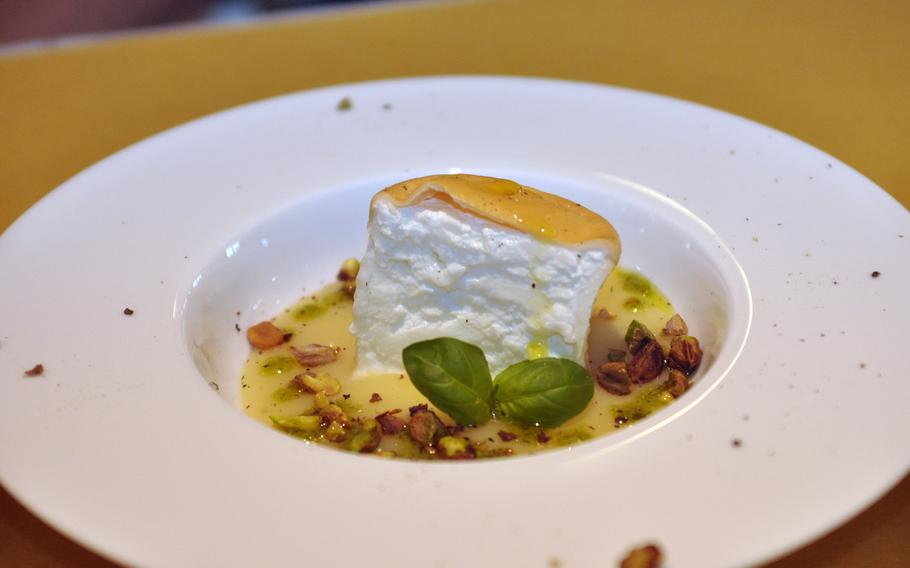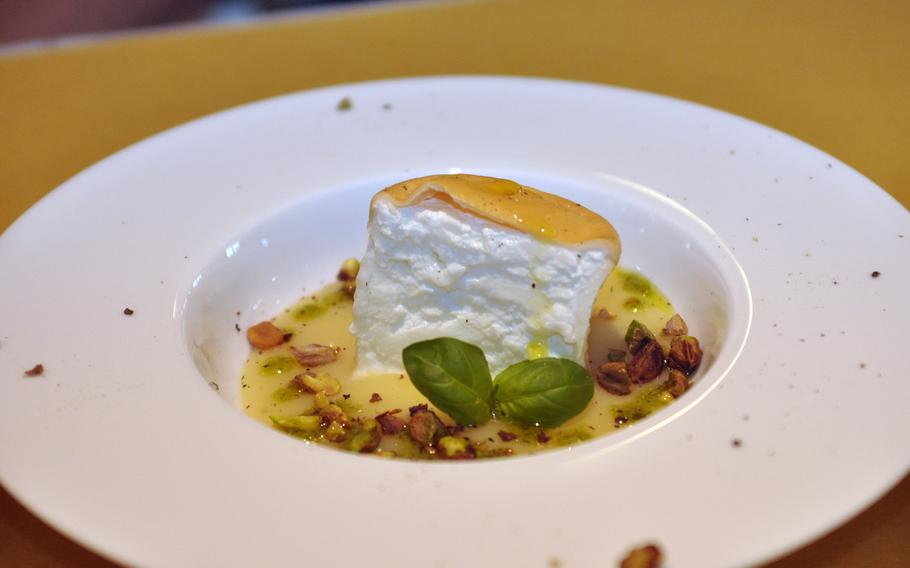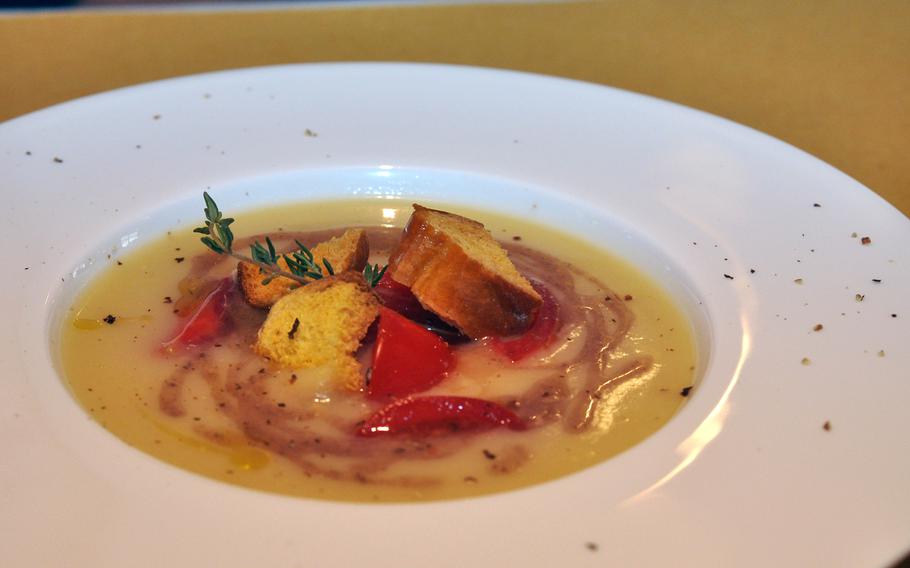 Those looking for a large menu with a lot of choices, or craving a specific favorite Italian dish, might want to try some place other than Osteria Antico Burchiello.
However, if you're looking for ever-changing options made from fresh, local ingredients, the restaurant that sits on Corso Garibaldi in Pordenone, Italy, is a strong possibility.
The wife-husband team of Cristina Lazzaro and Franco Fasan serves lunch and dinner six days a week. Lazzaro is the cook and Fasan the host.
The menu, by American standards — and most Italian standards — is small: one appetizer, two choices for first courses and two options for second courses.
"We have a very small kitchen," Fasan says with a smile.
But because the menu completely changes every day, he said his wife crafts six appetizers, 12 first courses and 12 second courses every week. And the offerings aren't frequently repeated during the seasons the ingredients are available.
During a recent dinner visit, the appetizer was wild boar prosciutto with greens and cherries. First-course options were bean soup with walnuts and rosemary or barley risotto with zucchini, basil and Montassio cheese. Cured beef with carrots and almonds or pork chops topped with pickled cabbage were the second-course choices.
The following day, the appetizer was a small round of smoked cheese surrounded by potato puree with basil and pistachios. A yellow zucchini soup with tomatoes and croutons or eggplant Parmesan were available first courses. The two second courses were baked chicken with olives and pork with an herb flan.
Appetizers and first courses ran about 8 euros each day, with second courses around 12 euros.
Desserts aren't listed on the menu, but can be viewed at the counter near the entrance. Several varieties of red and white wines are listed on a white board nearby.
The couple opened the restaurant a few years ago in a historic building on the city's main pedestrian street. The name of the restaurant comes from the local barge that used to carry livestock and produce into Venice. Many large cities in Italy used local river systems to receive their supplies, Fasan said, before modern roads were built.
The restaurant's ingredients are all purchased daily from local suppliers, and boats aren't involved anymore.
A few dozen customers can dine inside, with seating for about half that many outside during the summer.
Fasan said the menu options are based on what's produced during a particular season. But because the menu changes every day, customers who like a particular dish during one visit shouldn't expect to see it again the next time they come.
harris.kent@stripes.com
Osteria Antico BurchielloDirections: 11D Corso Garibaldi, Pordenone, Italy. Corso Garibaldi is the main pedestrian street in Pordenone. There are several parking garages in the area. The large free one near the train station is a straight shot about a five-minute walk away.
Hours: Lunch is from noon to 2 p.m. and dinner from 7:30-10 p.m. Closed Sundays in the summer and Tuesdays in the winter.
Food: Italian, though there are no specialties because the menu changes each day. It's hand-written and delivered to each table on request. There's a handful of wine and dessert options not listed on the menu. No menu in English, but both owners speak some English.
Prices: About 8 euros for appetizers and first courses and 12 euros for second courses. A glass of wine should cost between 2.50 euros and 4 euros.
Dress: Casual, but expect to see plenty of fellow diners in business attire.
Information: Phone: (+39) (0)434-524886. Reservations usually aren't required, but are a good idea on Friday nights and weekends. Facebook: facebook.com/pages/Osteria-Antico-Burchiello/ 143565149028641 (in Italian).
---
---
---
---