After hours: Noodle 1 in Stuttgart, Germany
---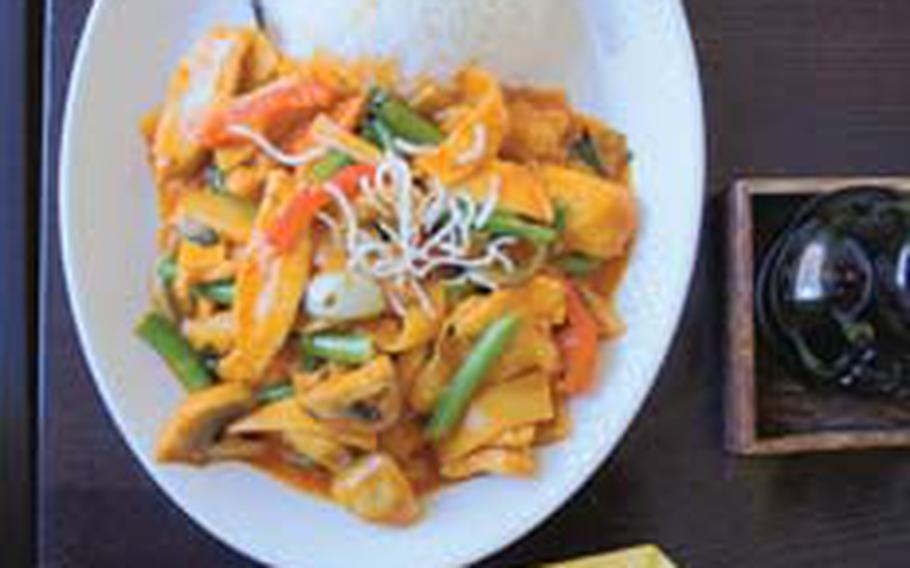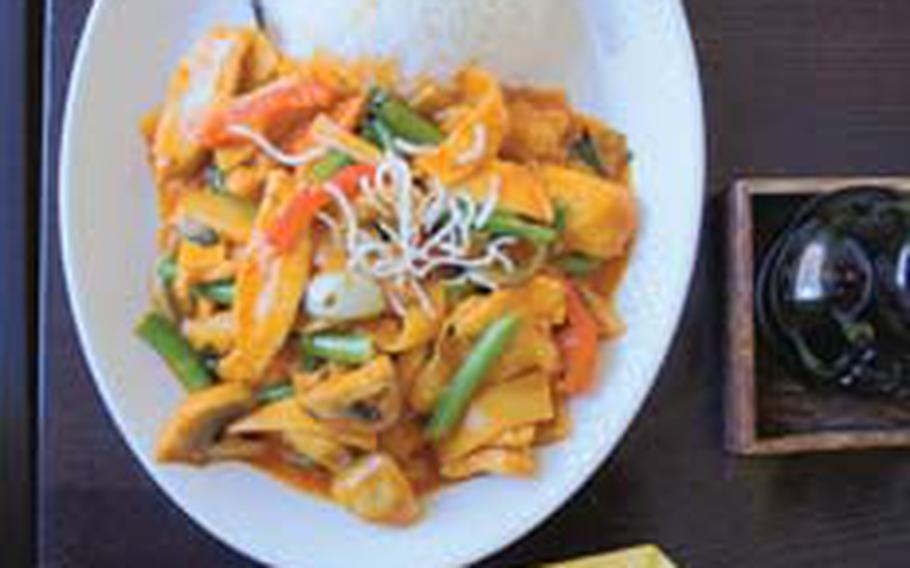 If noodles are your thing, there's a cornerside Vietnamese place that should be required eating. But if you do make a stop at Noodle 1 in downtown Stuttgart, Germany, be sure to take a little patience with you.
Indeed, it seems there are lots of noodle lovers in this southern German city better known for its hearty Swabian fare than east Asian delicacies. At Noodle 1, the lines are frequently long for a much-prized table.
Situated in the heart of Wilhelmsplatz — a bustling street of diverse eateries — this noodle joint is perhaps the busiest of the bunch. And for good reason.
The restaurant brings a blend of Vietnamese, Thai and Chinese influences to its dishes. There are spicy curries, including a delicious Thai-inspired chicken dish with coconut and basil that packs a punch but doesn't leave you glassy-eyed.
The menu also offers a host of vegetarian dishes, Vietnamese salads and deep-fried appetizers.
But the reason most people visit Noodle 1 is for its homemade noodles, often served with soup. As the owner describes it, this is "Noodle soup country."
The vermicelli, ramen and egg noodle soups are all good choices from the menu, which provides English descriptions of the dishes. The rice noodle soup served with fish balls, shrimp and cilantro, is particularly tasty.
The restaurant also offers a wide range of teas and the chance to take part in a tea ceremony in a separate room.
Though there is usually a crowd, the restaurant retains a peaceful atmosphere. Little Buddha statues are positioned around the brightly colored rooms, giving the place a soothing vibe.
The restaurant is open daily. If you want to avoid the crowd, consider dropping by for lunch since there's usually a seat available.
But if you go for dinner, don't be discouraged by the line, which moves quickly. Though friendly and polite, the service is fast and there's not a lot of lingering for a post-meal conversation over coffee. This isn't your typical German establishment, where the pace is slow and leisurely.
Indeed, when you finish your last bite at Noodle 1, the waitress, unsolicited, will arrive at your table with the bill in hand.
No "Bezahlen, bitte" — "Bill, please" — necessary.
Location: Wilhelmsplatz 1, Stuttgart
Directions: The restaurant is in central Stuttgart at the corner of Wilhelmsplatz and B14, a major artery through the city.
Hours: 11:30 a.m.-11:30 p.m. Monday through Friday, 1-11:30 p.m. Saturday and Sunday.
Food: Mix of Vietnamese, Thai and Chinese dishes and a variety of noodles served in soups and main dishes.
English menu: Each dish includes a brief description in English and the staff speaks some English.
Prices: Dishes are less than 10 euros.
Clientele: Mainly German.
Dress: Casual
Phone: 0711-8602-0186
Web:www.noodle1.de
---
---
---
---