After Hours: Milchundzucker in Kaiserslautern, Germany
by
Kevin Dougherty
April 13, 2011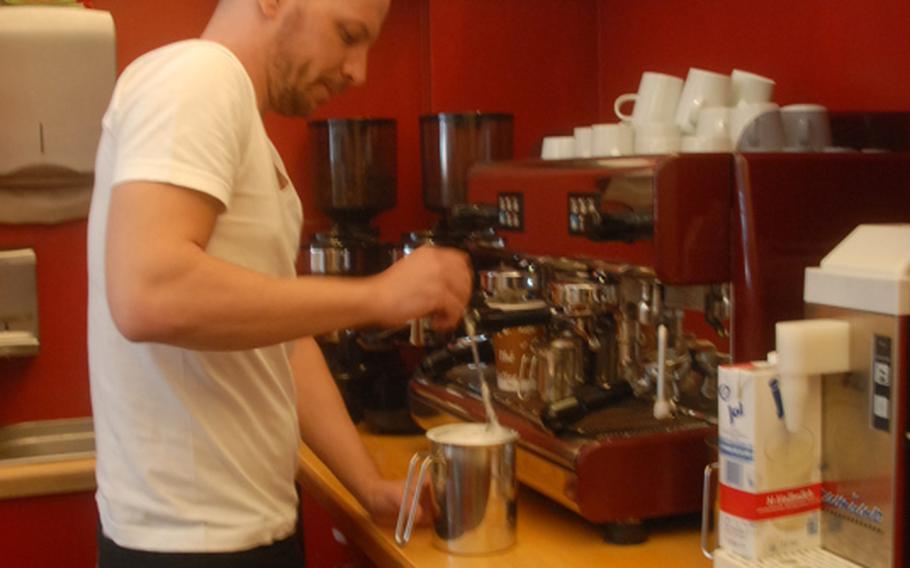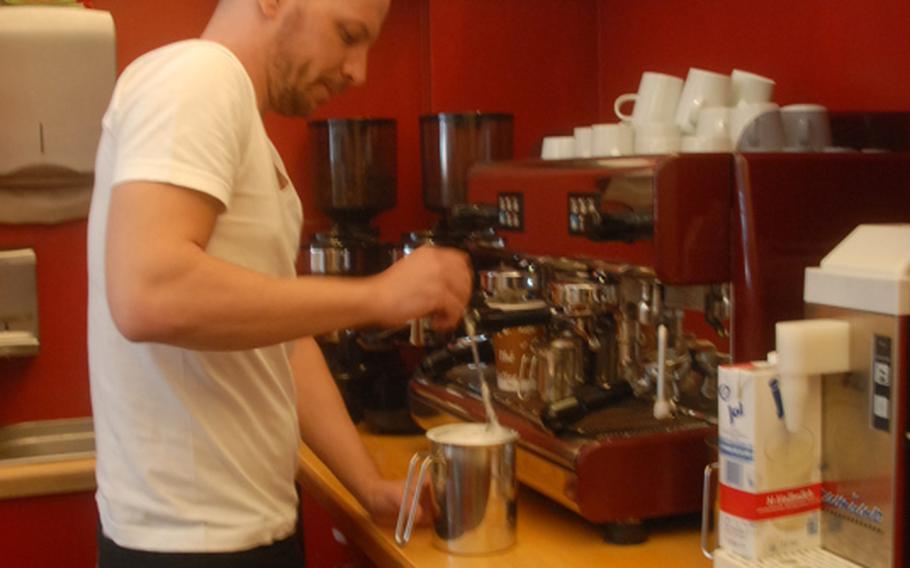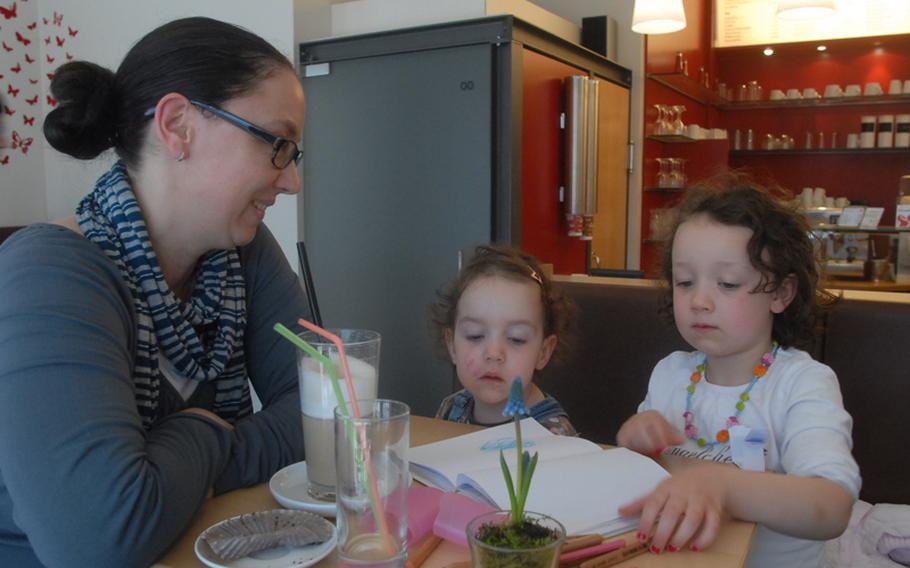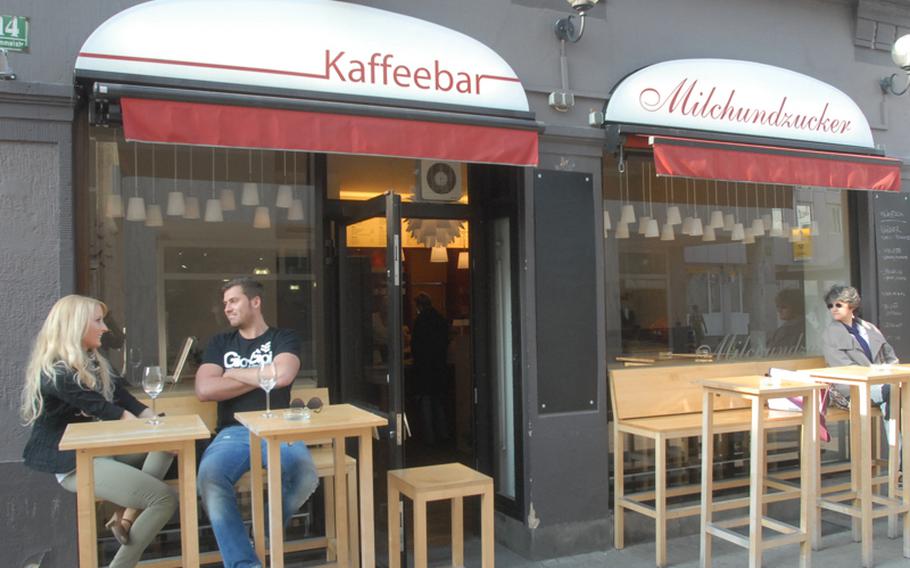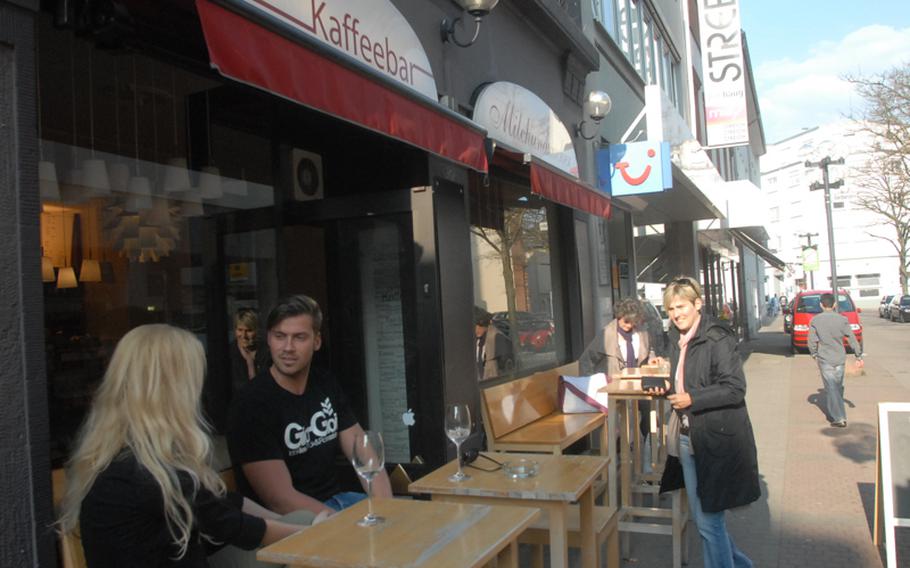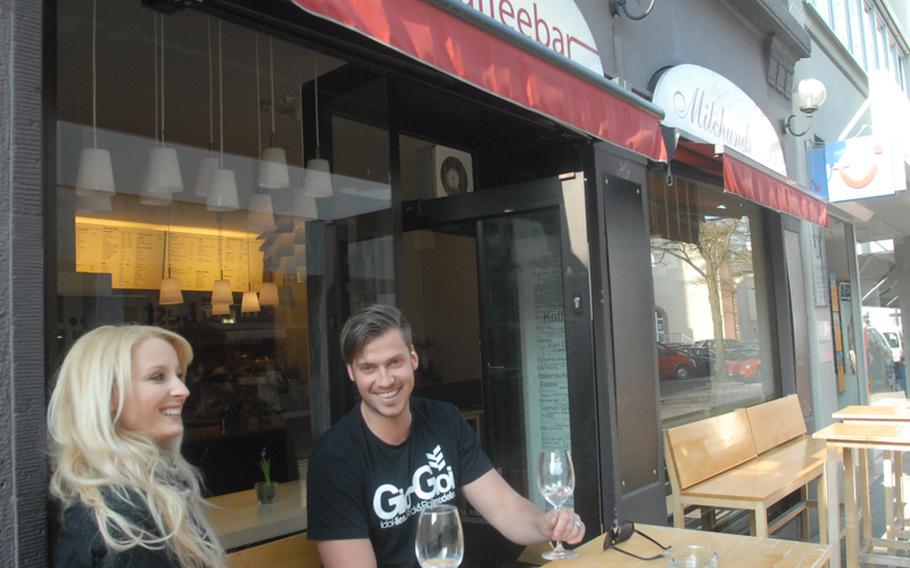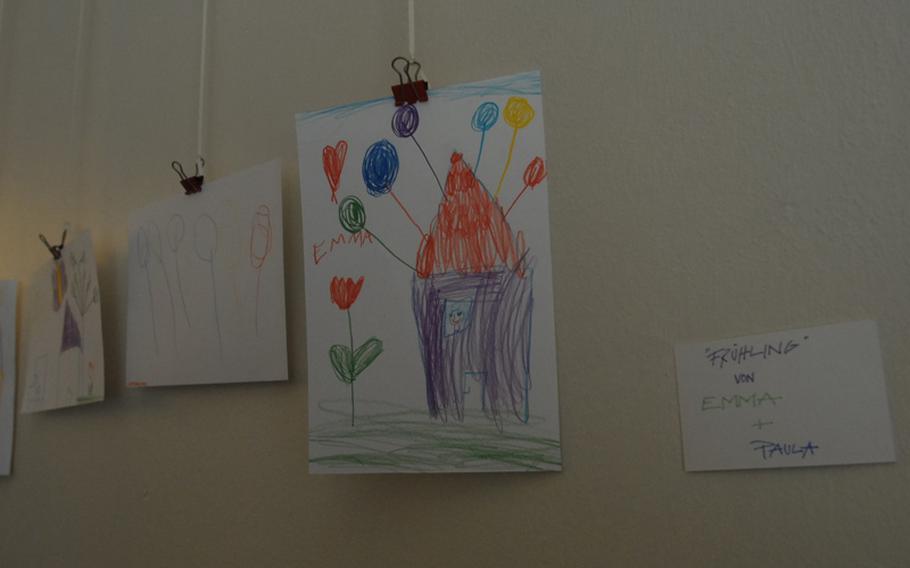 A middle-age couple departs the front counter with wineglasses in hand and claims a tall table outside, followed a few minutes later by a student who looks in need of a cup of coffee.
Michaela Schläfer and her two young daughters saunter into Marco Kafitz's coffee shop in downtown Kaiserslautern, Germany, not long afterward. Mom orders a coffee and the girls secure a batch of colorful crayons.
Known for the past four years as Milchundzucker, or Milk and Sugar, the cafe and bar attracts a cross section of patrons. In the course of an hour, the clientele ranges from toddlers and teens to professionals and pensioners.
"It's a place to feel at home," said Schläfer, a regular.
A major draw for Schläfer is that the cafe offers lactose-free milk. She says doesn't know of another place in the area that does.
Located on Rummelstrasse, just off Eisenbahnstrasse and the pedestrian zone, Milchundzucker has a simple, understated elegance. While the façade is traditional, the inside is neatly decorated with a minimalist feel and an Italian theme. The wood is lightly shaded and throughout there are hints of brown and red against a predominantly off-white interior.
On this day, a Bruce Springsteen CD is playing.
"People come to chill and maybe spend 15 to 20 minutes," Kafitz said. Patrons "can hear the music, but they must not be overwhelmed" by it.
The establishment, which Kafitz has owned for a year, serves strong but smooth-tasting coffee as well as a wide assortment of teas. The food list features light sandwiches, muffins, brownies and other goodies. It also has a brief breakfast menu for the morning rush.
Kafitz, 36, said several of his regulars are Americans who drop by two to three times a week.
"They come with their laptops because we have free Internet here," Kafitz said.
Schläfer and her daughters are regulars, too. Prominently displayed on the right wall as you enter are half a dozen Easter drawings by Emma, 5, and Paula, 2. On this day, the girls are busy trying to add more sketches to the growing collection.
"I'm here nearly every day," Schläfer said. "I like it."
Location: Rummelstrasse 14, Kaiserslautern 67655
Directions: In the center of town just off Eisenbahnstrasse and the pedestrian zone. Rummelstrasse is situated south of Fruchthallstrasse (Mannheimerstrasse on the east side of town). Best to park in the nearby Stiftsplatz parking garage.
Hours: 8 a.m. to 6 p.m. Monday through Friday, and 9 a.m. to 4 p.m. Saturday; closed holidays.
Food: The cafe's specialty is coffee and tea. It also serves prosecco, beer and several spirits. Food choices are limited and sold either hot or cold. Breakfast is available, typically consisting of croissants, rolls and cheese. During lunch, several different sandwiches are offered. Muffins (chocolate and blueberry), cookies and brownies are alsoavailable.
Prices: Breakfast food runs as high as 4.50 euros. In the afternoon, a hot sandwich will cost a little more than 3 euros. Depending on the size and type of drink, a cup of coffee or tea costs 2 to 3 euros.
Clientele: Mostly Germans with a smattering of Americans. Ages vary.
Dress: Casual.
Phone: 0631-892-3407.
Website: www.milchund zucker.info; in German only.
Know a restaurant or entertainment spot you'd like to see reviewed in After Hours? E-mail John Taylor at taylorj@estripes.osd.mil.